Get ready to do the Snoopy dance for these Peanuts San Diego Comic-Con exclusives — which will be available at Booth #1635. This year, Peanuts' Comic-Con appearance is all about the 50th anniversary of the Apollo 10 and 11, and they're celebrating with space-inspired Snoopy apparel and more. Also be sure to stop by the Gaslamp to check out the Peanuts Pop-Up Shop, back in its usual location of 226 Fifth Avenue.
Here's a look at this year's exclusives:
Exclusive Mens Tee – $25
The men's tee features a rare drawing of Astronaut Snoopy, and a print on the back that says "ALL SYSTEMS ARE GO!"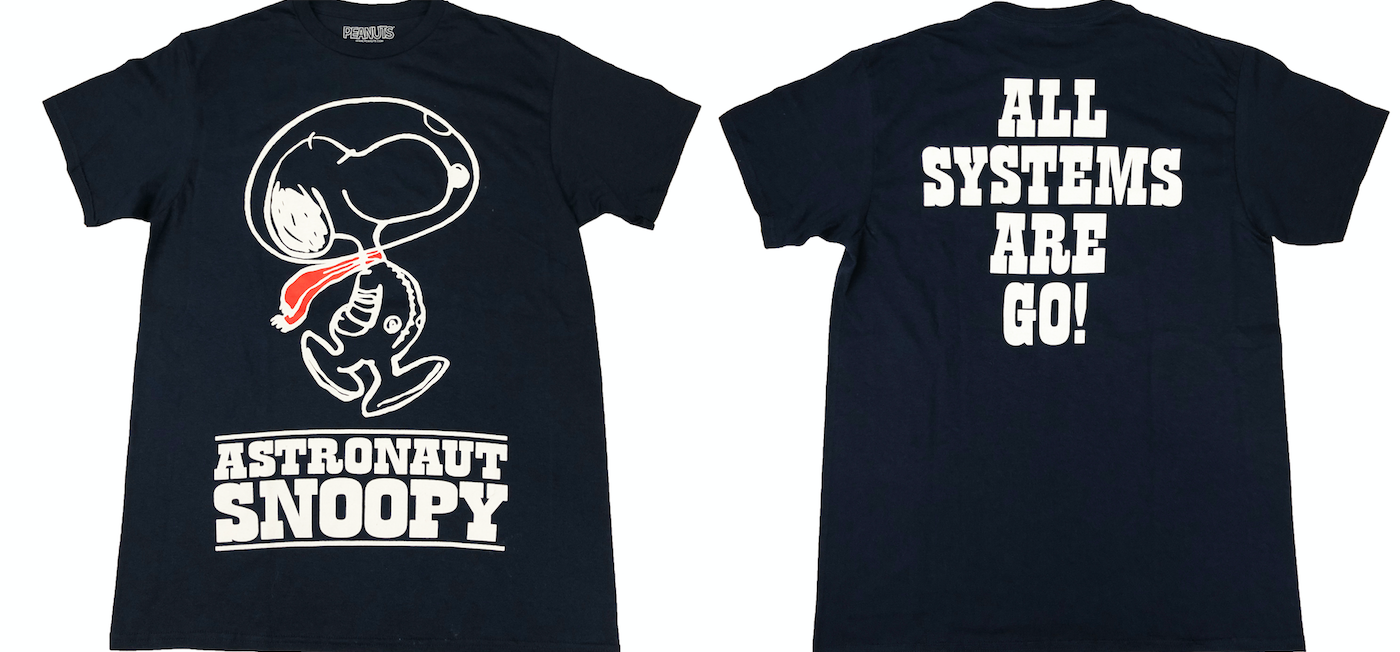 Exclusive Women's and Unisex Tee – $25
The Womens and Unisex tee design features Snoopy and the Apollo 11 Space Shuttle.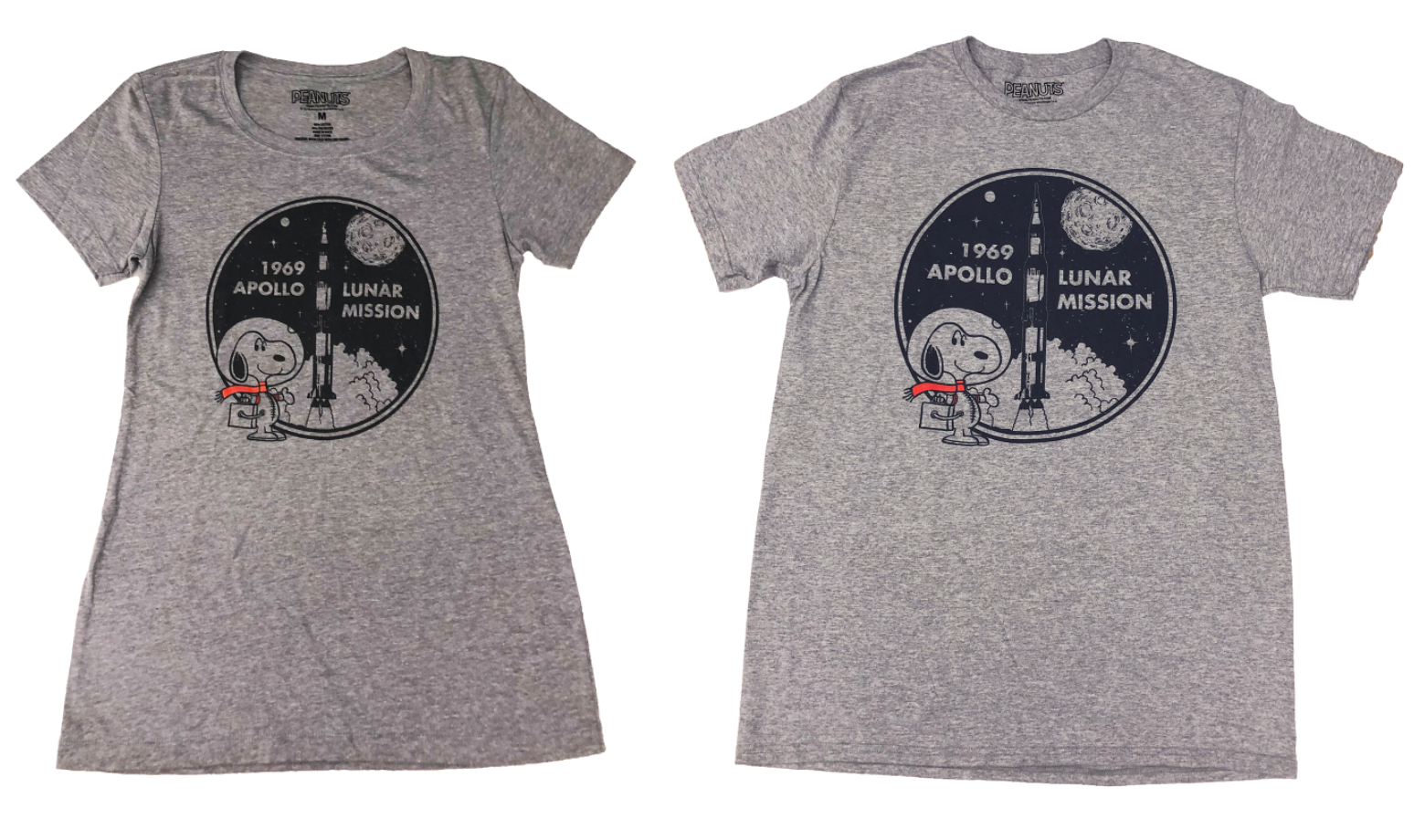 Exclusive Youth Tee and Toddler Tee – $20
This year's exclusive Kids and Toddler tee features Astronaut Snoopy surrounded by metallic-printed stars, and the words "Eyes on the Stars!"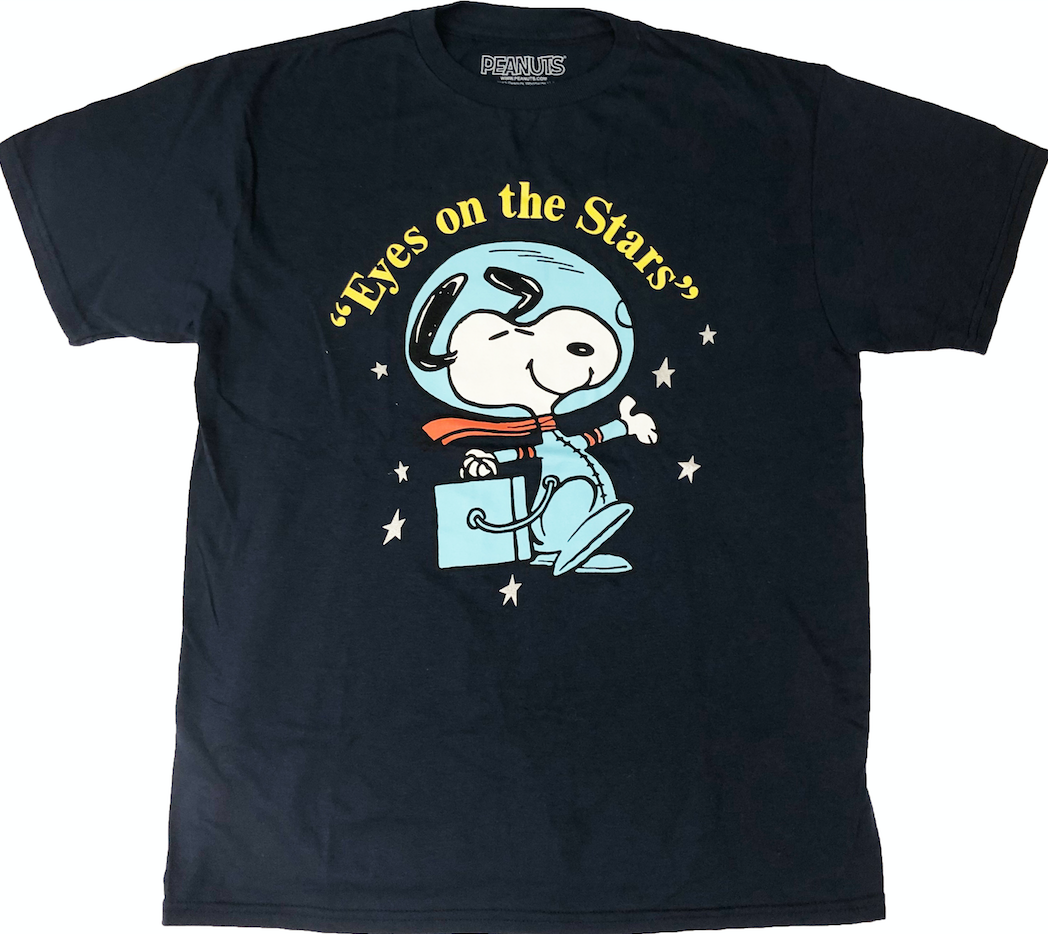 Exclusive Hat – $15
Our exclusive patch is dark navy blue, with a vintage Snoopy patch on the front.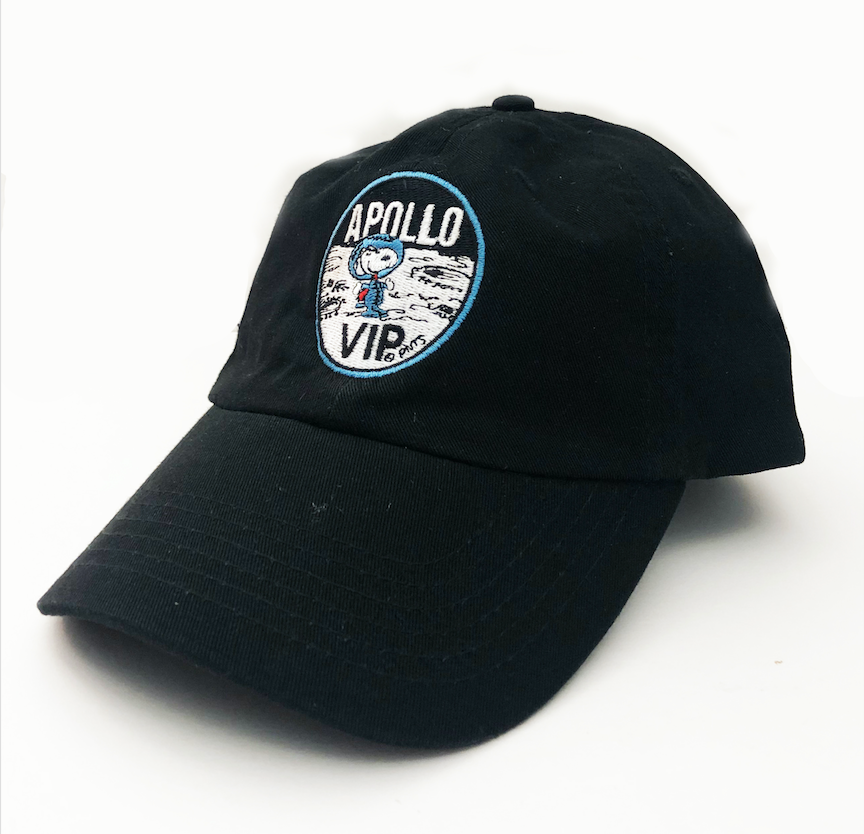 Exclusive Enamel Pins – $10
3 fun Astronaut Snoopy pins in different colors and styles to choose from.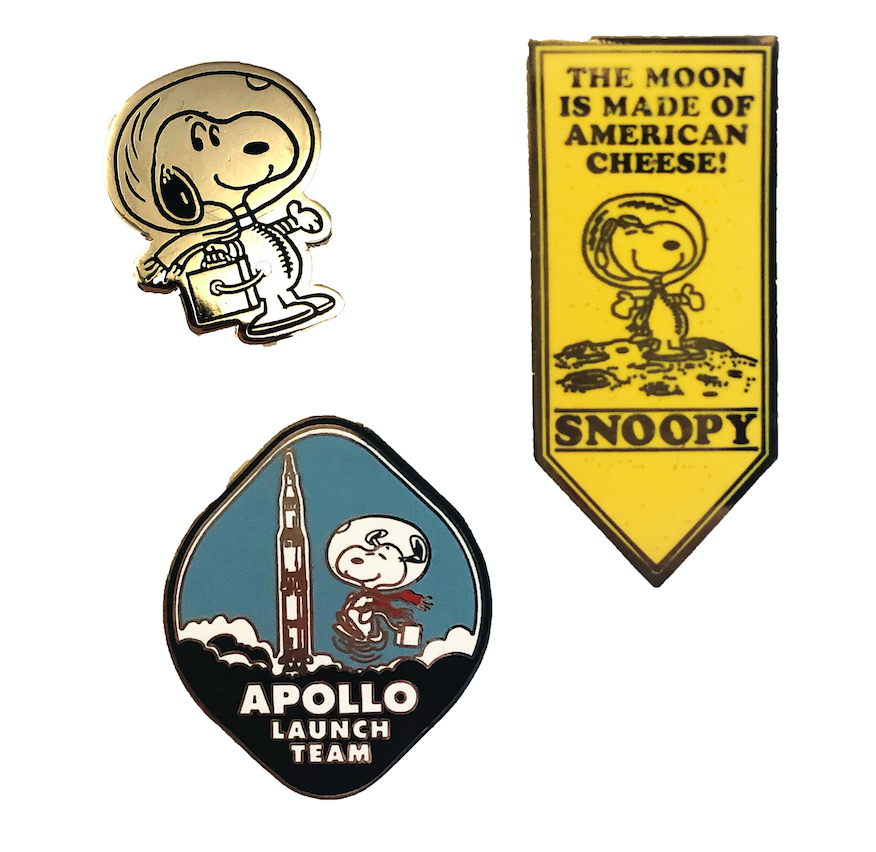 Exclusive Patch – $5
Our exclusive Astronaut Snoopy Patch is in the shape of a bright green vintage penant.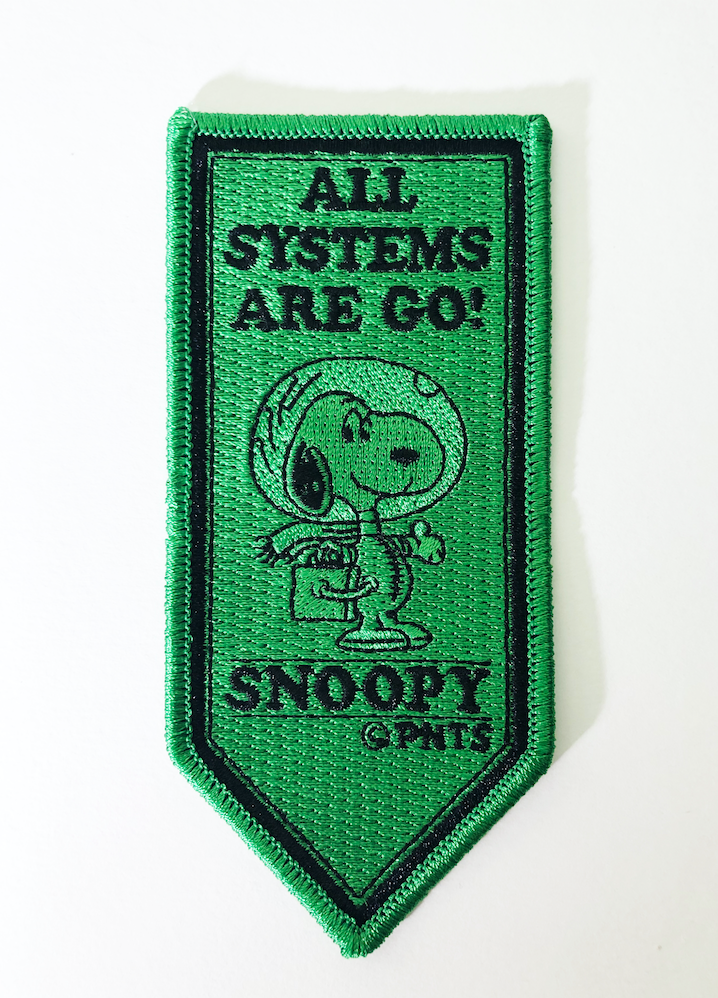 Exclusive Water Bottle – $25
This sturdy, insulated water bottle is a must have! It's a matte black color, emblazoned with the year 1969 in silver, so commemorate 50 years since Snoopy went to the Moon.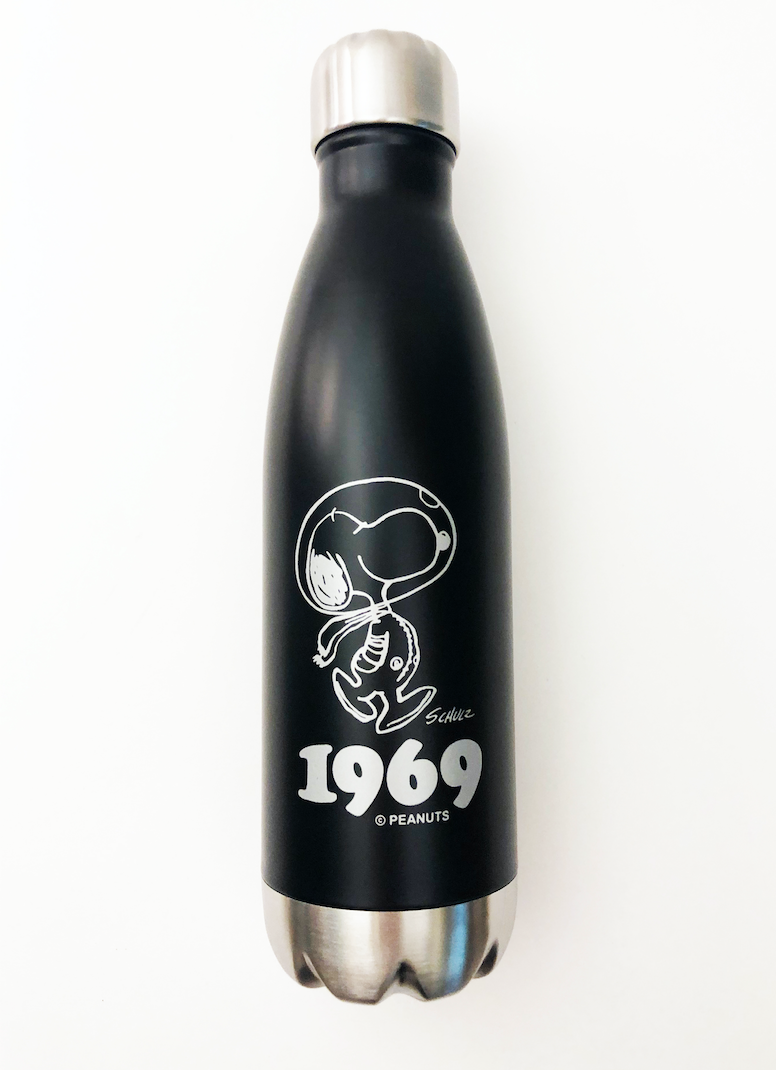 Exclusive Yo-Yo – $10
A beautiful carved wood yo-yo with 2 different Snoopy drawings on each side.
Exclusive Lanyard – $5
This year's lanyard features Snoopy, Woodstock, and Snoopy's desert dwelling brother Spike! It's bright purple with planets and stars.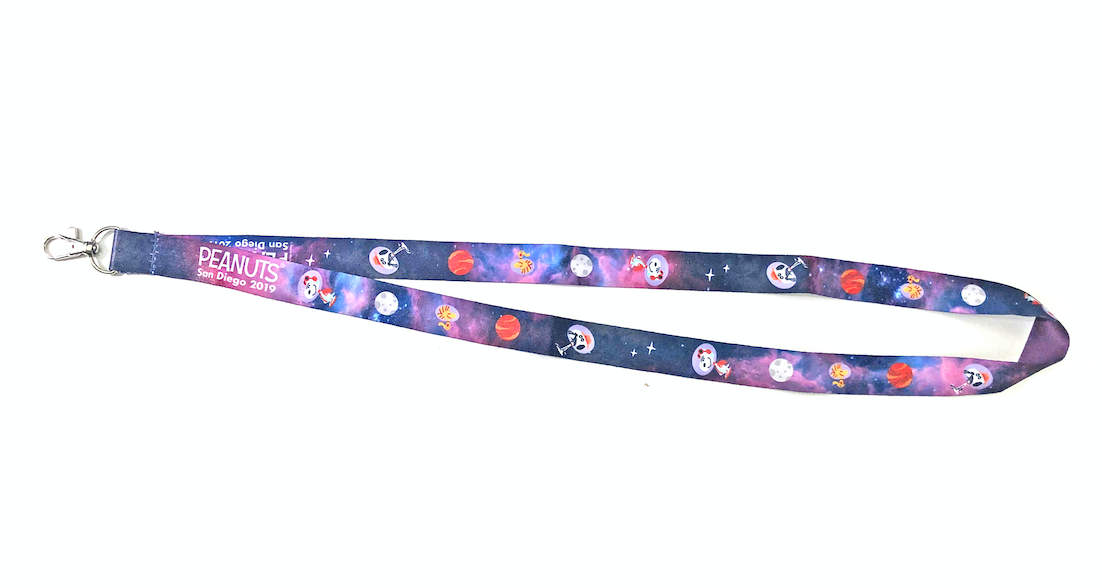 Exclusive Key Chains – $10
Our exclusive key chains are modeled after old school Motel keys. They are yellow, black and white.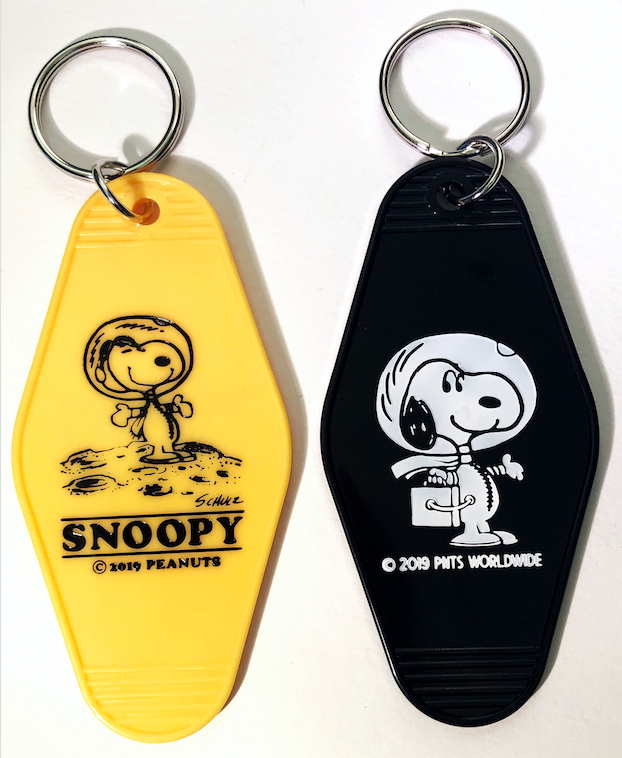 Exclusive Fingerboards – $10
Mini finger-manuevered skateboards feature Astronaut Snoopy art.