Let's make a toast to the SDCC exclusives from PopFun Merchandising. You can find them at booth #3744 on the exhibit floor.
Here's a look at PopFun's SDCC 2019 exclusives:
Batman 80th Anniversary 'Toon Tumblers 4 -pack – $30
PopFun is excited to help celebrate Batman's 80th Anniversary with this exclusive set of 4 16 oz. pint glasses. The set will include exclusive 80th Anniversary art from DC and 3 classic Batman covers.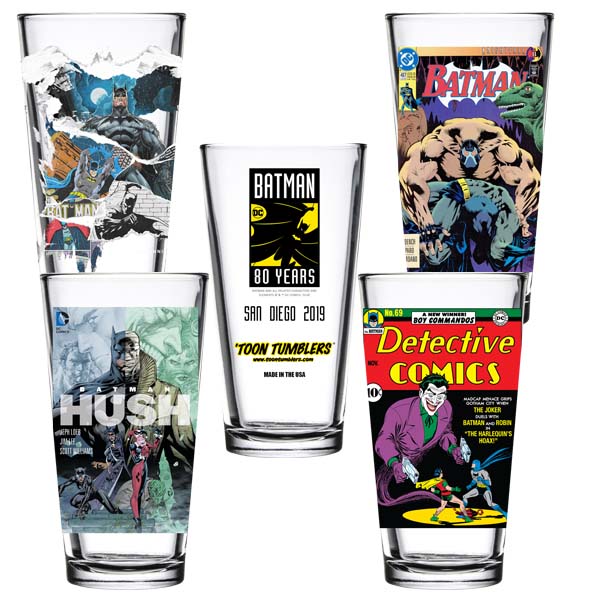 Harry Potter "You Know Who" Exclusive Charm 'Toon Tumbler – $10
This exclusive "You Know Who" 16 oz. officially licensed pint glass adds to PopFun set of Charm 'Toon Tumblers®. Made in the USA.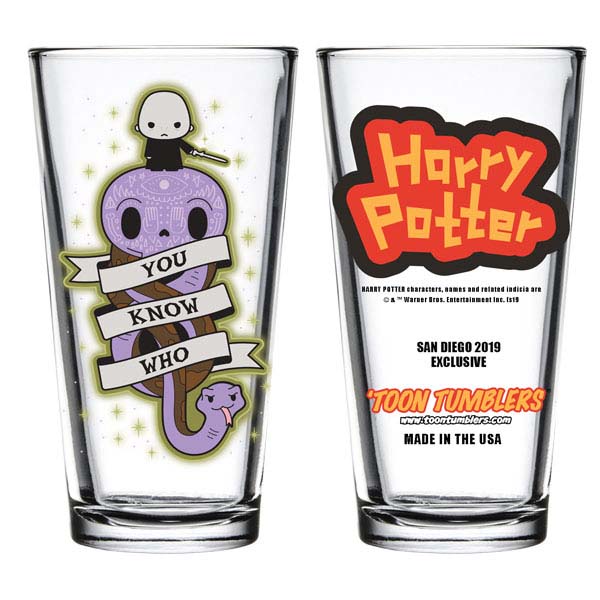 Harry Potter Charm Mega-Mega Magnet Exclusive Value Pack – $18
For the second consecutive year, PopFun will be releasing a set of its popular Harry Potter Charm Mega-Mega MagnetsTM. The set will include 3 regularly released magnets plus an exclusive fourth magnet featuring multiple Harry Potter characters. These heavy-duty magnets are die-cut rubber and the Hedwig magnet has glow-in-the-dark features.