Beast Kingdom are celebrating their 10th anniversary with a return back to San Diego Comic-Con this year, full of amazing exclusives, giveaways, and more. Not only will they have two San Diego Comic-Con exclusives, but they'll also have four Beast Kingdom 10th Anniversary exclusives, swag gifts to be given away throughout the convention, and upcoming products on display — so stop by Booth #2849 to check it out.
Here's a look at this year's San Diego Comic-Con exclusives — with more products still to be announced:
[UPDATE July 4]
Justice League Aquaman Comic Color Version – $60
Beast Kingdom has two exclusives for their 10th anniversary this year, which they're bringing to the convention — starting with this Justice League Aquaman Comic Color Version. This Dynamic 8ction Heroes series figure is highly posable with 30 movable joints, and features Aquaman in 1/9 scale. He comes with a pair of wave special effect components, as well as an alloy Poseidon Trident, and three interchangeable hands.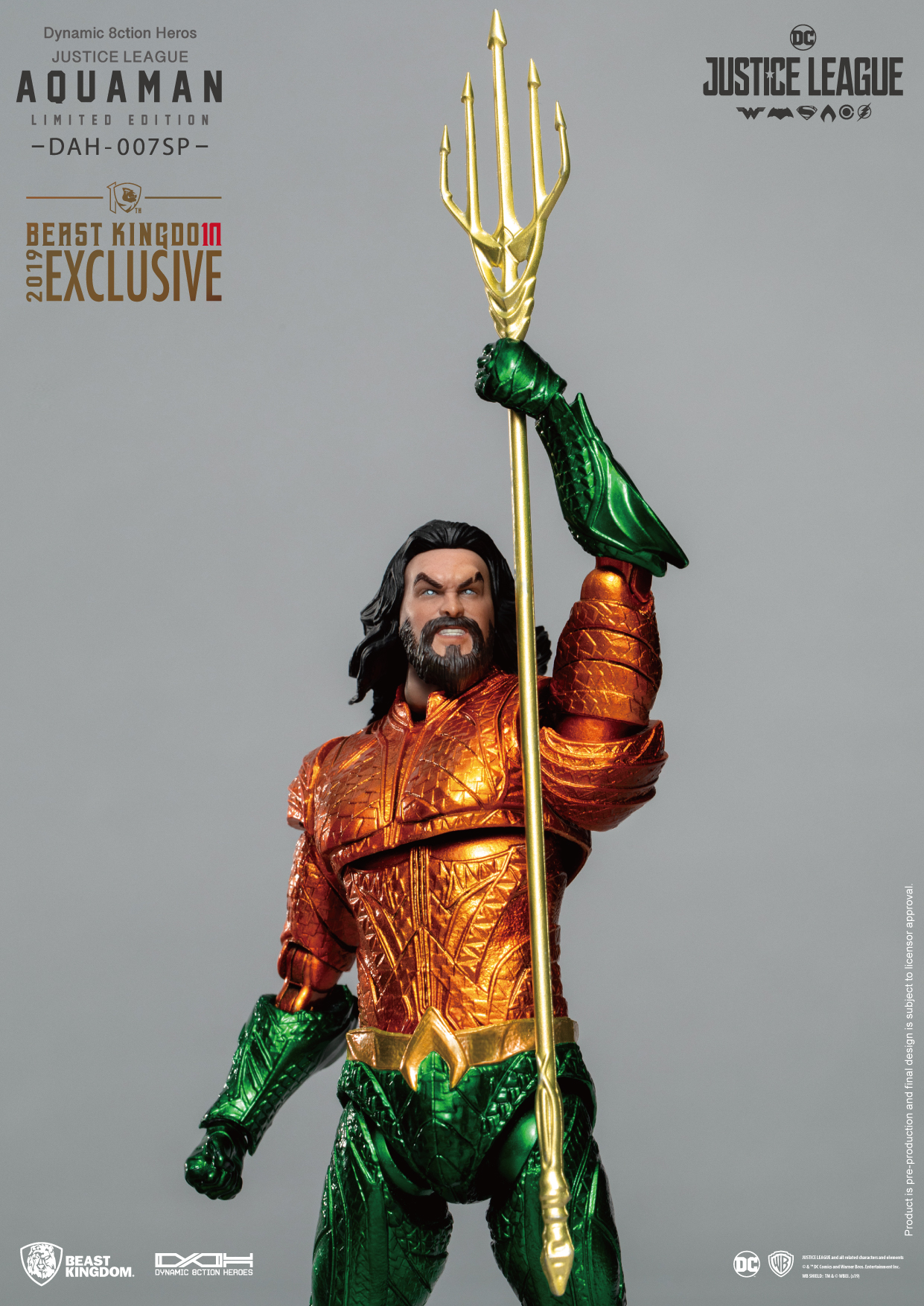 Batman V Superman: Dawn of Justice Armored Batman Limited Edition – $60
Their second Beast Kingdom 10th Anniversary exclusive is the Caped Crusader himself. This 1/9 scale figure features 30 movable joints, professional fine painting, and comes equipped with a grenade launcher, diecast Batarangs, and other weapons. He also comes with four interchangeable hands, including fists, open hands, gripping hands, and gun hands.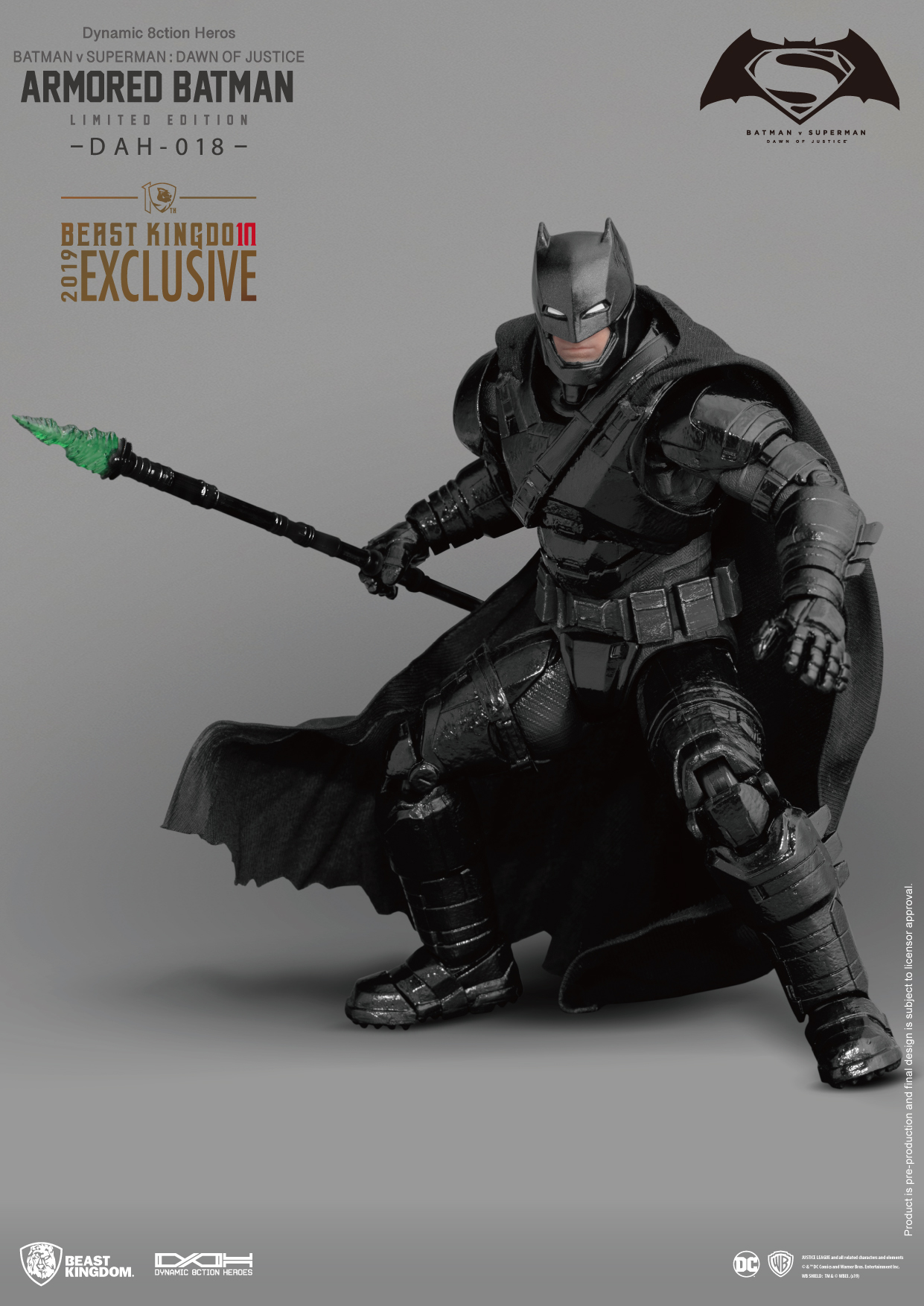 [UPDATE June 28]
Egg Attack Action Cyclops Deluxe Edition – $95
To celebrate Marvel's 80th anniversary, Beast Kingdom has a Comic-Con exclusive celebrating Cyclops' classic suit from X-Men. This new addition to the Egg Attack Action series features a brand new look, and the iconic ruby-quartz visor to wear over his eyes, with a light-up function to control his optic blast. The set also includes an exclusive t-shirt.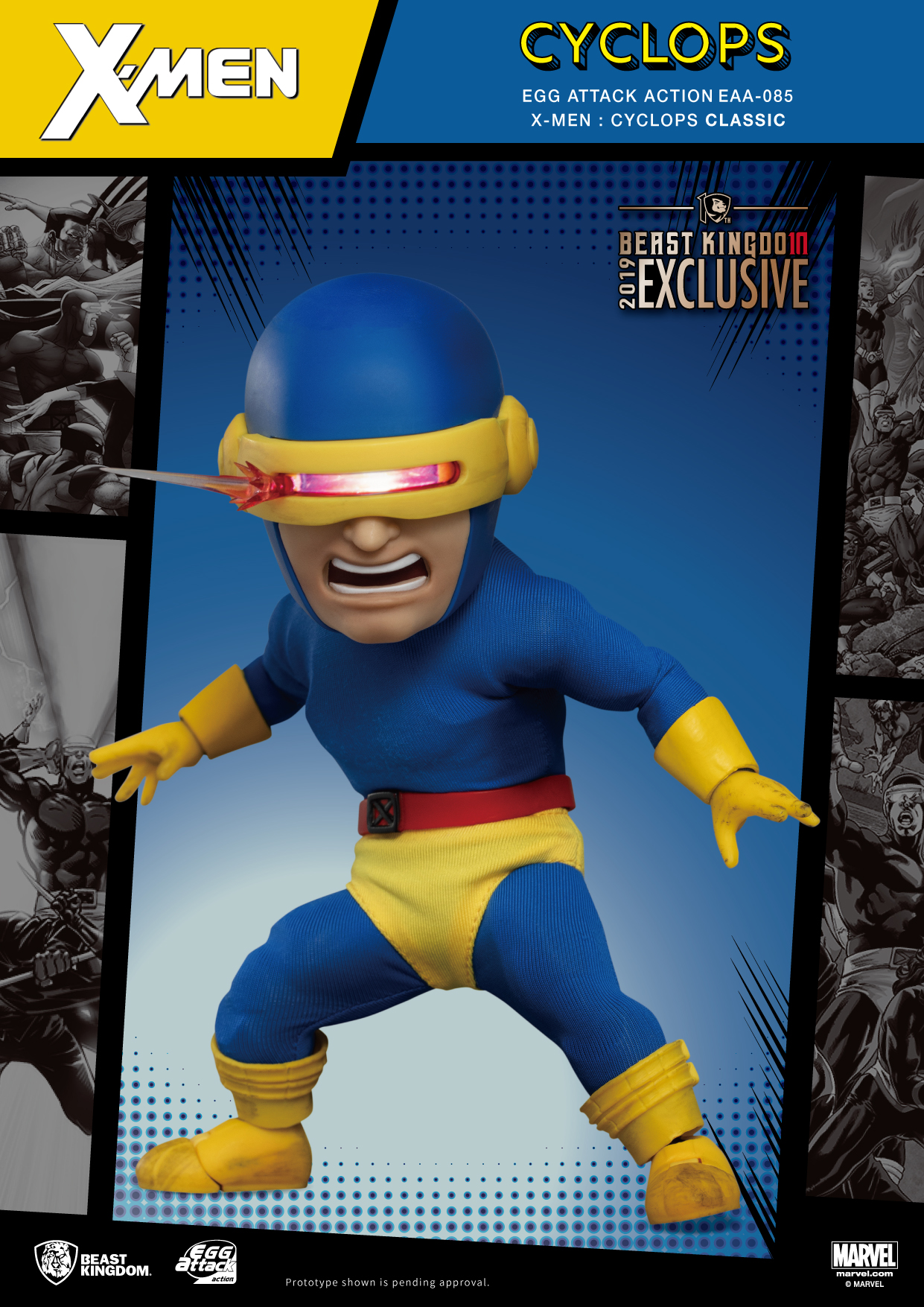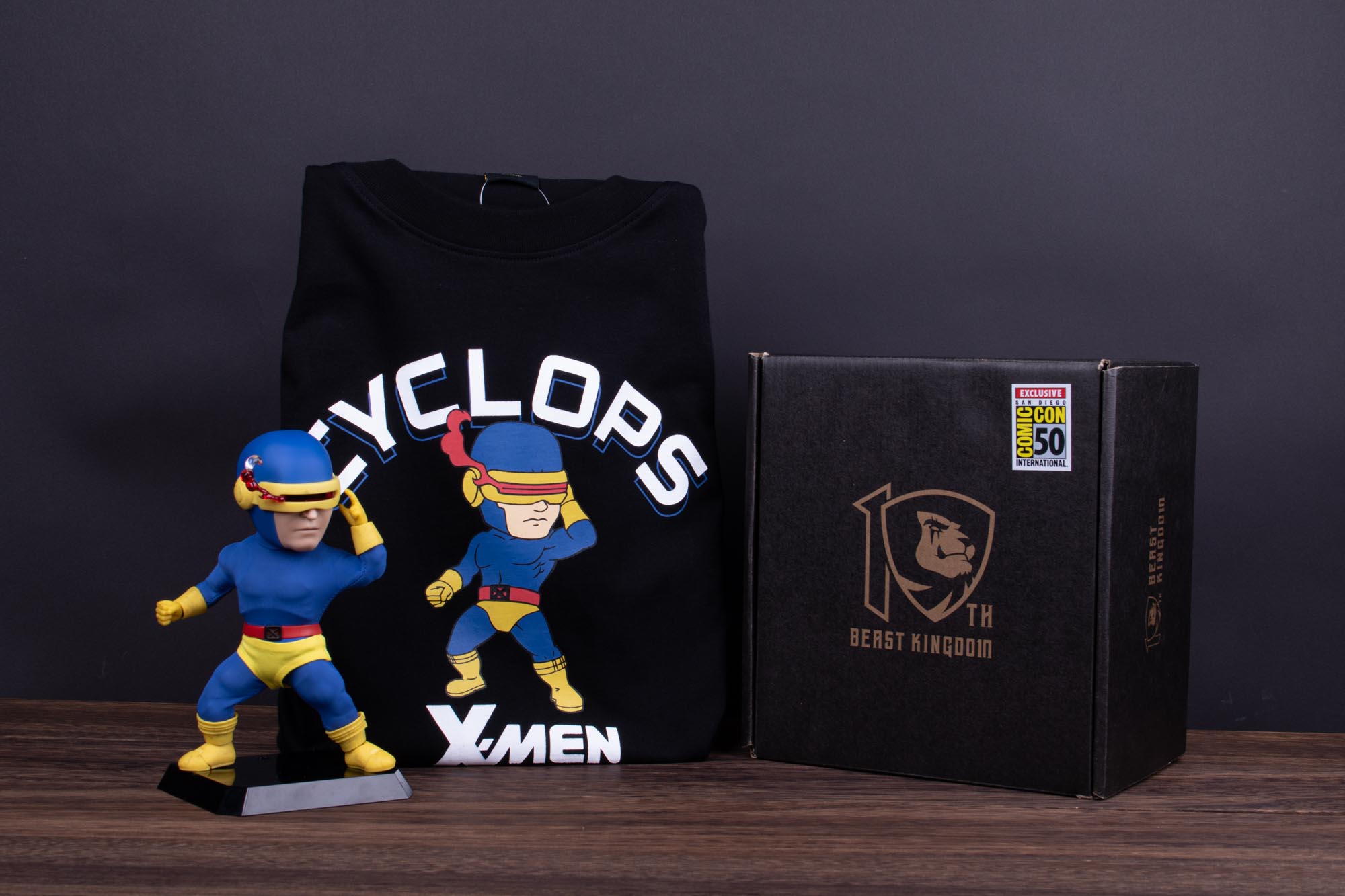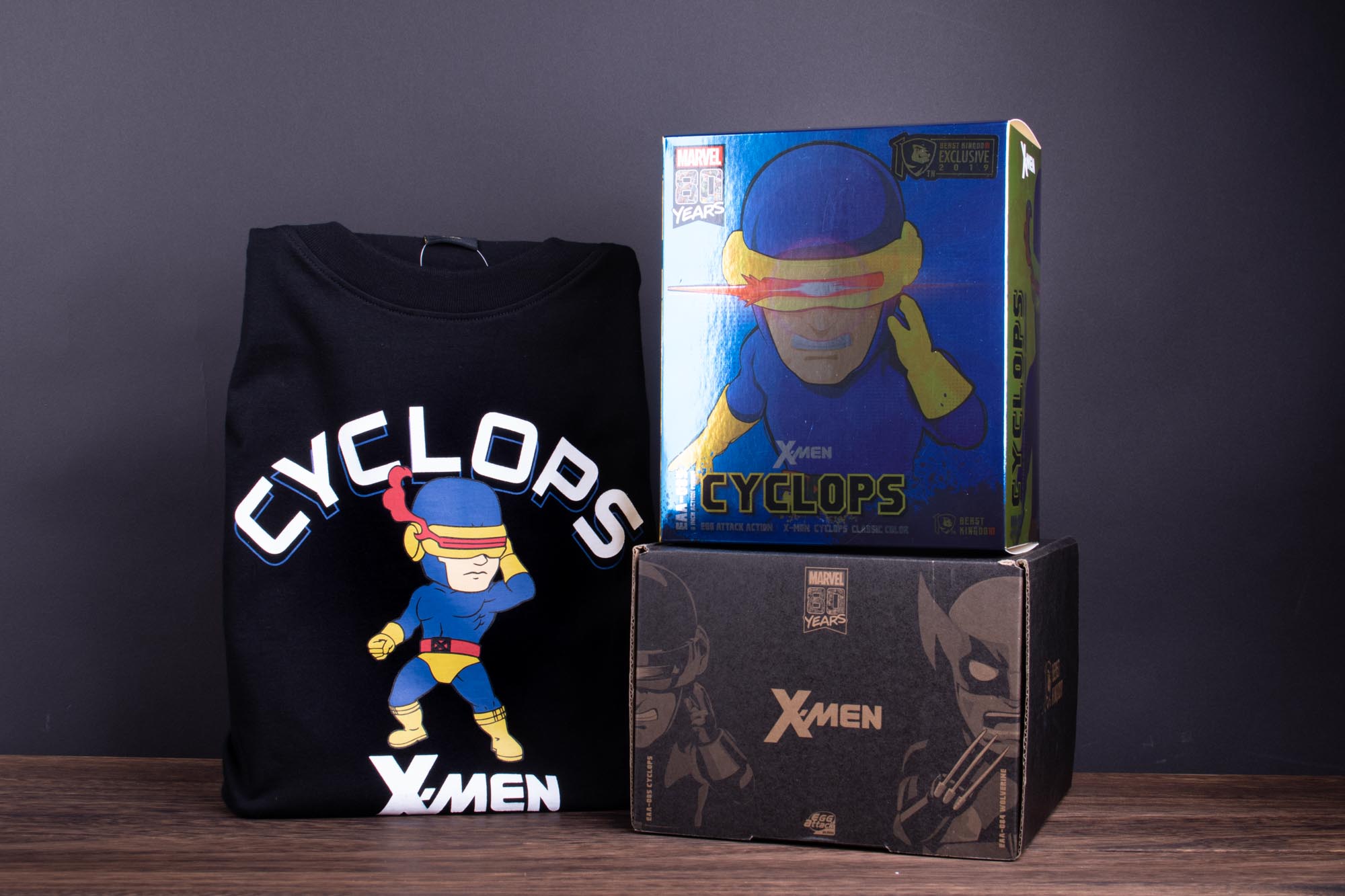 Egg Attack Action Wolverine Collector Edition – $95
Their second San Diego Comic-Con exclusive also pays homage to 80 years of Mavel Comics, with an Egg Attack Action Wolverine. It features Wolverine in his classic costume, and includes a selection of interchangeable heads, chrome claws, and several accessories. Each set comes with an exclusive t-shirt.