Digital PIMP are heading to San Diego Comic-Con this year, and you can find them at Booth #1237 with some adorable San Diego Comic-Con exclusive t-shirts and more.
Here's a look at this year's offerings, with more still to be announced:
[UPDATE July 8]
Draw Write Now Starter Pack – $15
Whether you're a seasoned comics creator or an aspiring one, the Draw Write Now starter pack has what you need to spark your creativity! The starter pack includes three mini sketchbooks, a Draw Write Now pen and a motivational wristband to help you get going on all your comics projects.
[UPDATE July 5]
Call of Cute-thulhu T-Shirt – $20
From the depths of an unseen, otherworldly dimension comes Cute-thulhu! Beware the incomprehensible adorableness of this Old One lest you be driven mad by his eldritch cuteness! Prepare for the coming of Cute-thulhu with this exclusive shirt available in unisex, women's and youth styles.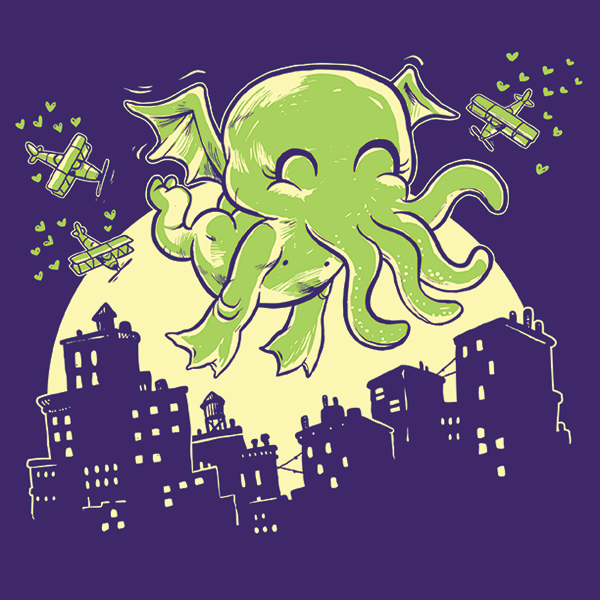 Digital PIMP X Draw Write Now "Write Not Fight" T-Shirt – $20
Why fight for a day when you can write a revolution? Commit to fighting the power with your ideas instead of your fists by picking up this exclusive collaboration between Digital PIMP and Draw Write Now who help inspire creators to create and inspire people to be the creators. Available in unisex.