Sideshow, the makers of high-end collectibles for some of your favorite licenses, are always one of the most exciting booths at San Diego Comic-Con, with licenses for Star Wars, Marvel, and more. This year, they're back at the con, and they're bringing several exclusives – which you're sure to want to break open your piggy bank for.
Let's take a look at this year's offerings, which you can pick-up at Sideshow Collectibles Booth #1929:
[UPDATE July 9]
Sideshow is bring their pin game up to the level of greatness with a huge selection of enamel pins you can snag for free…but they won't be easy to get, but like all good things, they will be worth it.
The first pin you can get is the Unruly Industries San Diego Comic-Con 2019 exclusive pin, available in 4 different colors at the Sideshow booth, #1929,  as well as the Munky King booth, #2649. As a booth employee how to obtain a pin, there will be different methods at each booth, while supplies last. Please note that there is a limit of one Unruly pin per badge holder for the duration of the event.
The second pin is in honor of comedian and actor Gabriel "Fluffy" Iglesias, who will be appearing at Sideshow Booth #1929 throughout Comic-Con weekend. From Thursday to Saturday from 12pm-4pm PDT, these exclusive pins will be given out in a limited number. Fans can get these exclusive pins signed by Fluffy himself during one of his booth appearances. These pins are first come, first served, and are limited to one Fluffy pin per badge holder.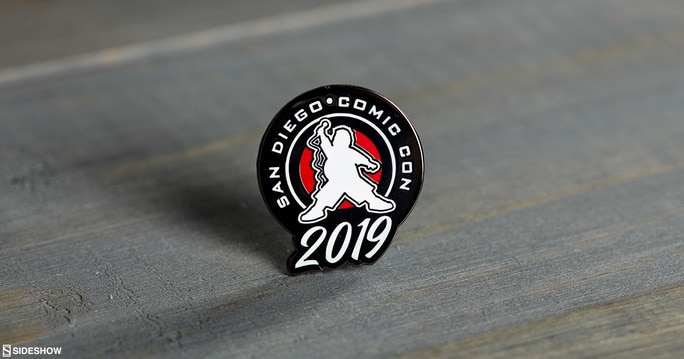 This next piece of frightening flair is inspired by the Court of the Dead Underworld's own Chronicler Fool an you'll need to go on a Scavenger Hunt through a series of booths at San Diego Comic-Con.
Your quest will begin at Sideshow's Booth #1929, where you can pick up your postcard from Illverness, detailing your quest. You must get certified stamps at from the Skybound Booth #2023, Badali Jewelry Booth #715, Insight Editions Booth #3721, Han Cholo Booth #1720, and the OP Booth #1028, and then return to the Court of the Dead display at Sideshow where you began, fill out your email address on the card, and turn in your successfully completed quest card in order to claim your reward.
Quest cards and pin rewards are limited each day, if you would like a head start you can visit the Sideshow website to download and print off a postcard and start your quest as soon as the floor opens. Just be sure to turn it in at Sideshow when you are finished!
Remember, taking a card or collecting all stamps does not guarantee you a pin if the day's allotment has run out before you can return your completed quest. If pin supplies have run out for the day, you may save a completed card and turn it in during the next day's allotment, until pins have run out on Sunday, July 21st. Limit one Court of the Dead pin and completed quest card per badge holder.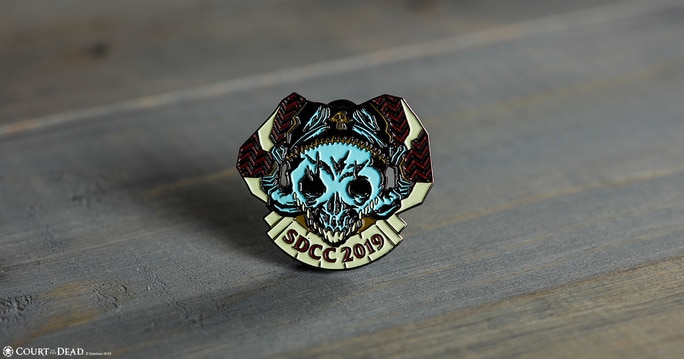 If your Court of the Dead love runs deep, there is another pin you'll want, the exclusive San Diego Comic 2019 Court of the Dead Pin at Nuclear Blast Booth #501.
Visit Booth #501 and register for both the Nuclear Blast and Sideshow newsletters on the appropriate iPad, and then check with a booth representative to claim this pin.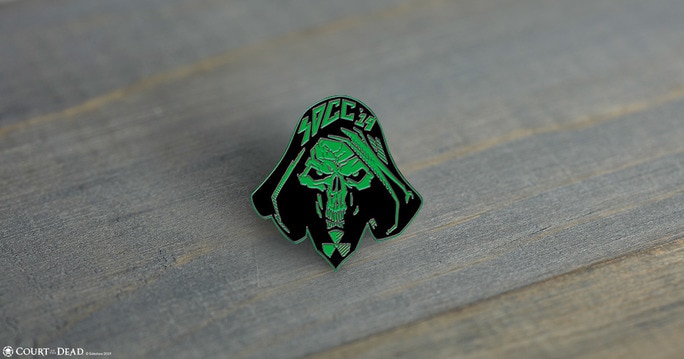 [UPDATE June 17]
While we don't have many details yet, Sideshow is bringing along a SDCC Exclusive Iron Man Mark 1 Statue, which will be available for pre-order for pick-up at the booth. The pre-order is set to launch on Monday, June 24 sometime between 12PM and 3PM PT – and you can sign up to be notified when the sale launches.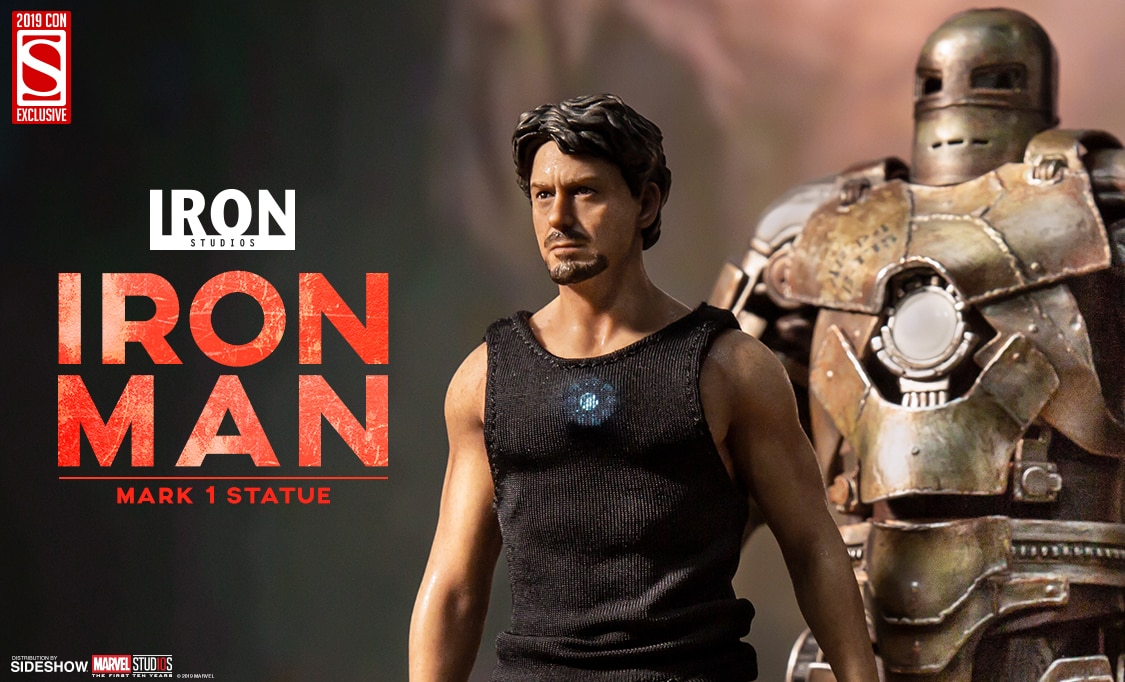 They'll also have a Hot Toys Neon Tech Iron Man 2.0 Sixth Scale Figure, which like the Iron Man Mark 1, will be available for pre-order for booth pick-up beginning Monday, June 24. Sign up on the site to be alerted when it launches.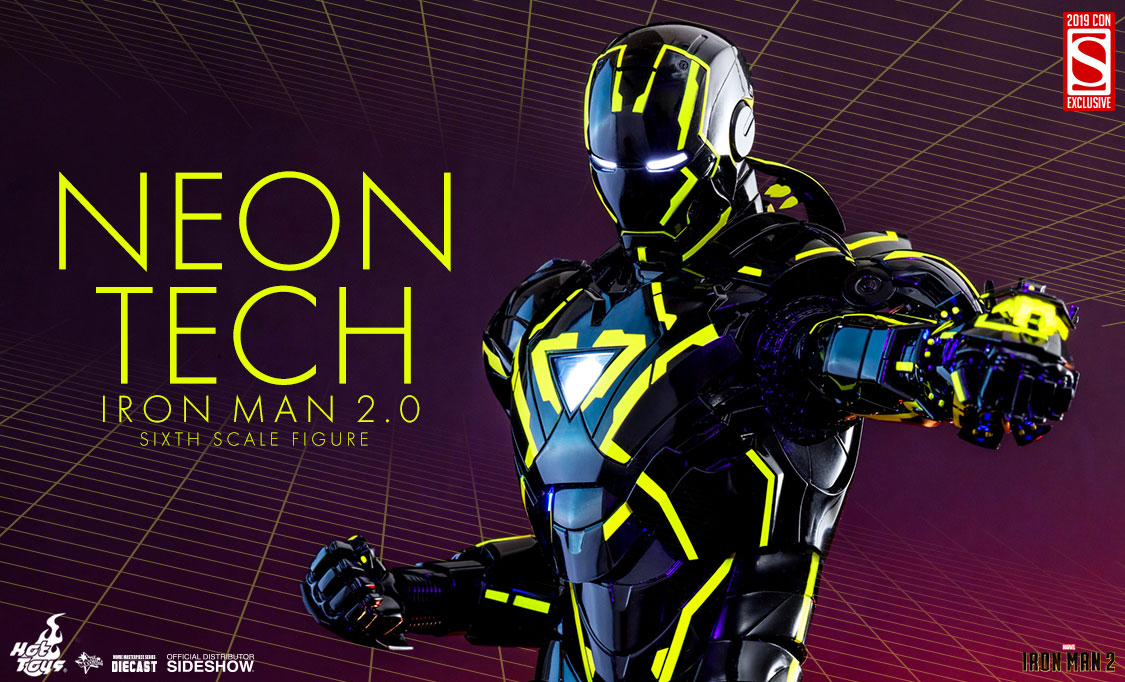 And finally (for now at least), Sideshow's Unruly Industries is bringing The Mad Titan (Gold Edition) Designer Toy, by Joe Dellagatta. It will also be available for pre-order on Monday, June 24 — sign up on the site to stay alerted.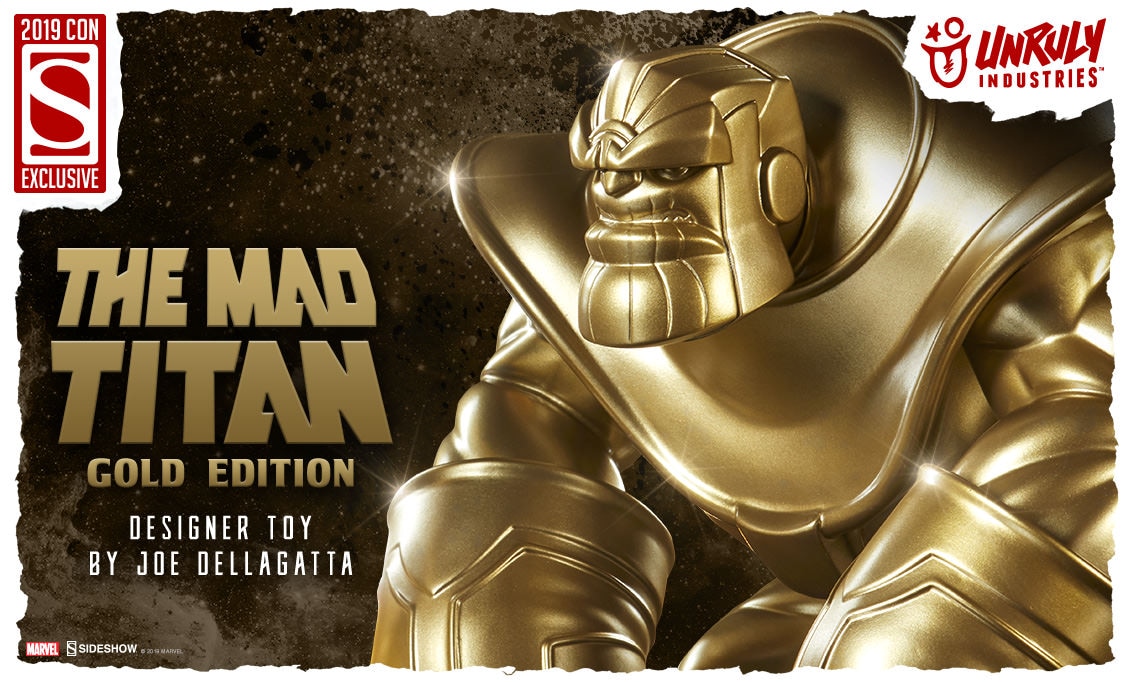 Additionally, they'll have an Iron Studios Bane Statue, with the presale for this actually launching on Monday, July 1, sometime between 12PM-3PM PT. Sign up to be alerted. Unlike the other presales, this one states that it's a SDCC exclusive and that the presale is "only offered online to non-attendee purchasers". Uh, sure.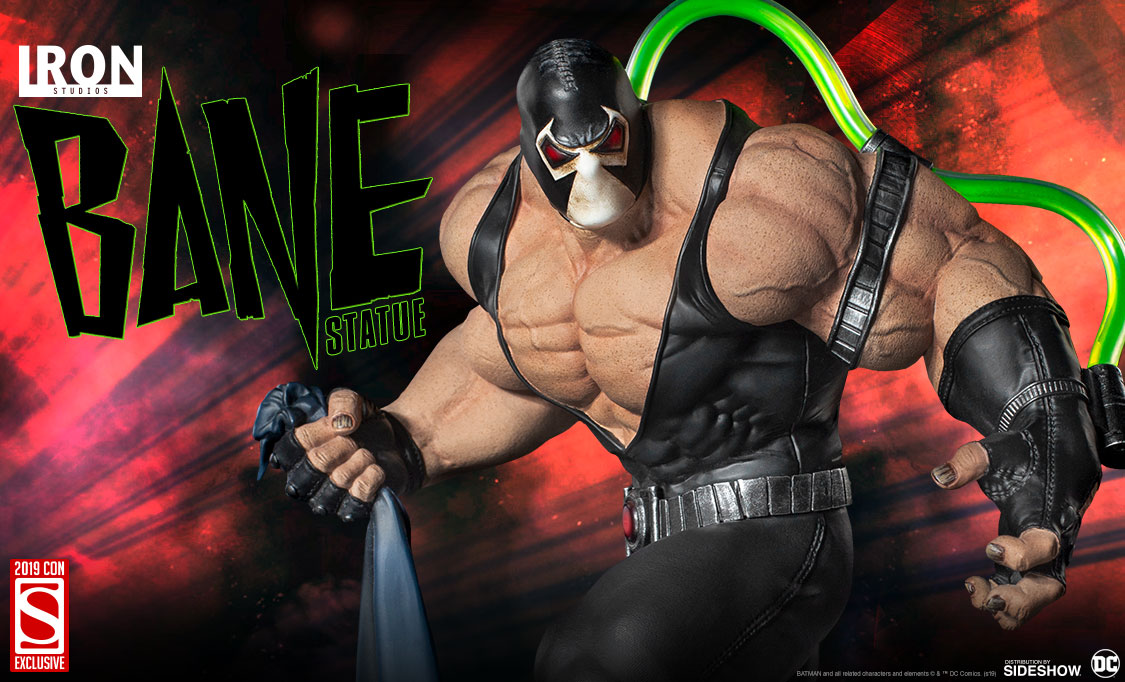 They'll also have an Iron Studios Ghost Rider Statue, with the presale set for Monday, July 1 between 12PM-3PM PT. Sign up to be alerted. Like the other, this one has the strange non-attendee wording.