Our friends at The Ninjabot – The Art of Arnel Baluyot – are one of the best booths on the show floor — not only do they bring amazing art, but they also have fun daily giveaways, offer some of the coolest exclusives, created a kickass game, and they're genuinely great people to boot.
This year, they've got a whole lot planned, and you can find them at Booth #L-08 in Small Press all week.
[UPDATE July 15]
Baluyot's new enamel pins include two of your favorite music icons, reimagined as cats. Meet Prince Kitty and Bowie Kitty: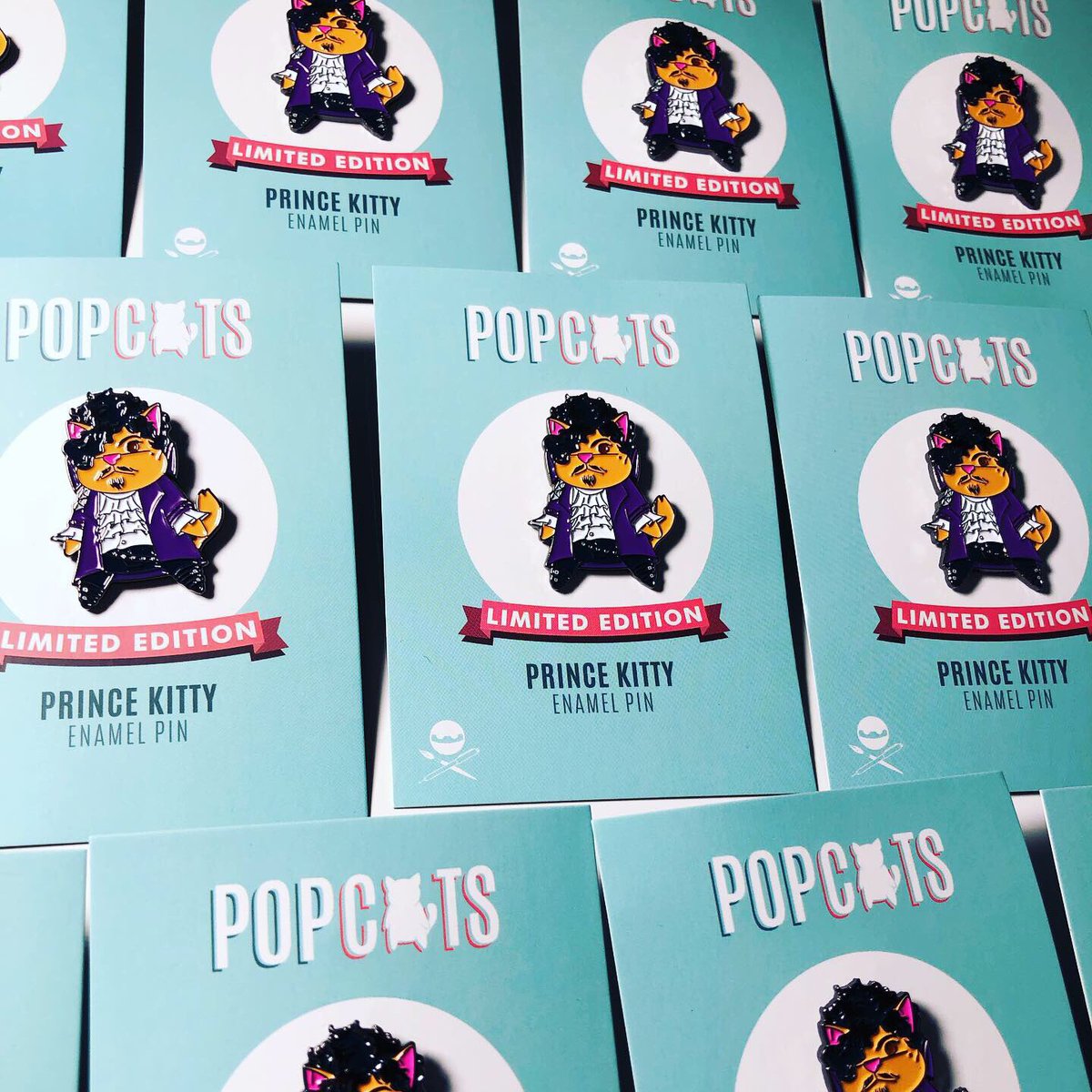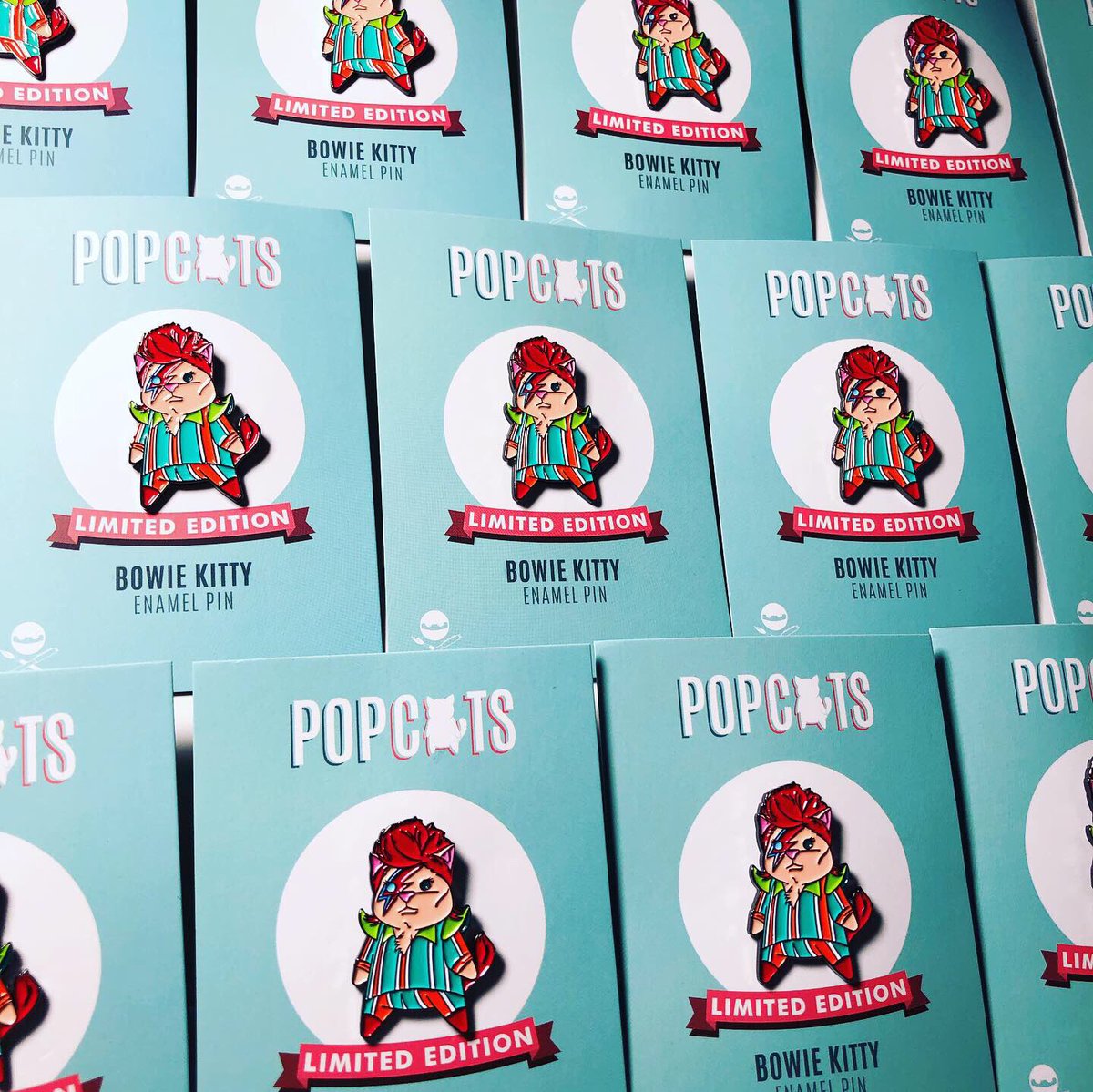 And if you've been wondering what their Mystery Sticker is this year, we are excited to reveal that it's none other than Stan Lee himself. To score the sticker, you'll need to stop by Small Press L-08 and say the password phrase, "Can I return it if it doesn't fit?". It's a limit of one per person while supplies last, and if you post the sticker on social or anything else you purchase in the Ninjabot booth, you'll also be entered to win a custom commission.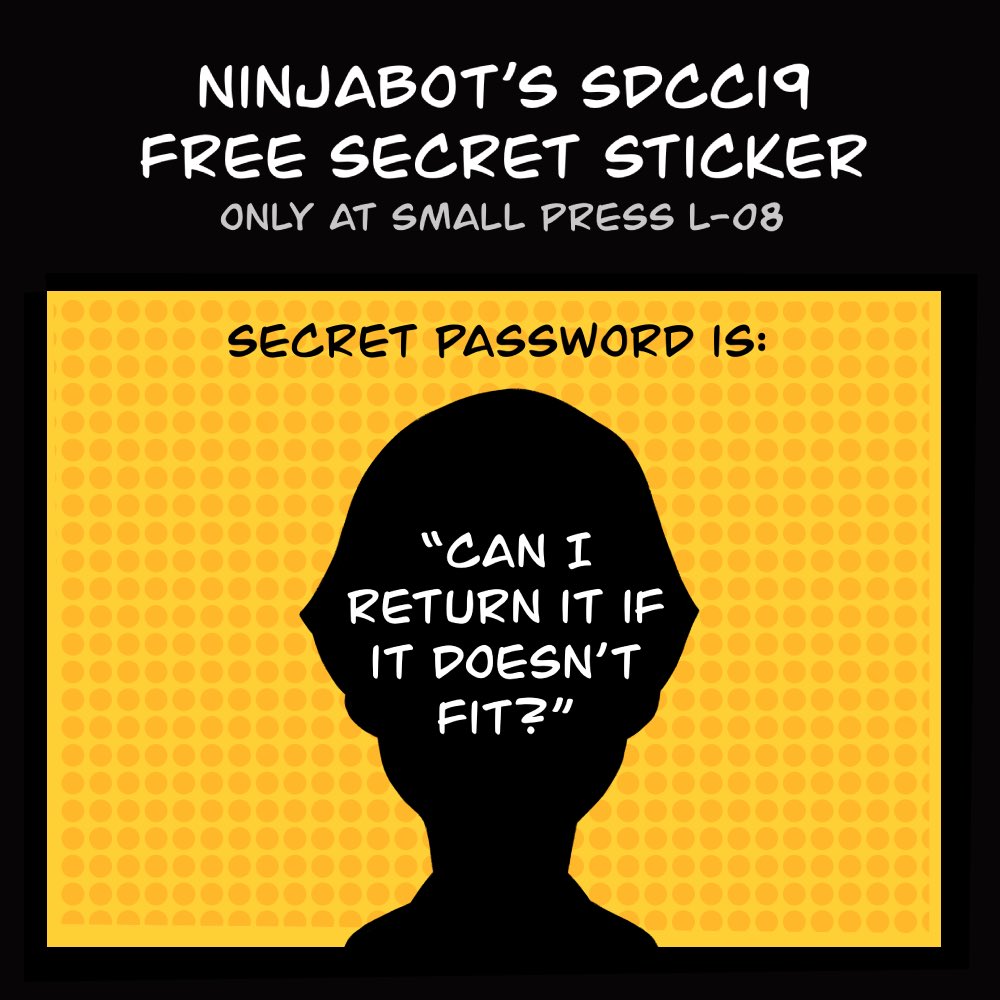 [UPDATE July 10]
In addition to this year's exclusives, The Ninjabot is always going higher, further, faster with this new Captain Marvel print debut. You can pick up this 13″x19″ print for just $20.
[UPDATE July 9]
If you're a fan of The Ninjabot's Spawrkles vinyl figure — then you're going to want to get the colored variants as well. They've created White Pearl, Gold Pink, and Ocean Breeze colored variants of this year's exclusive — and they're extremely limited, with only two of each available. You can score them at Small Press L-08 for $120 each.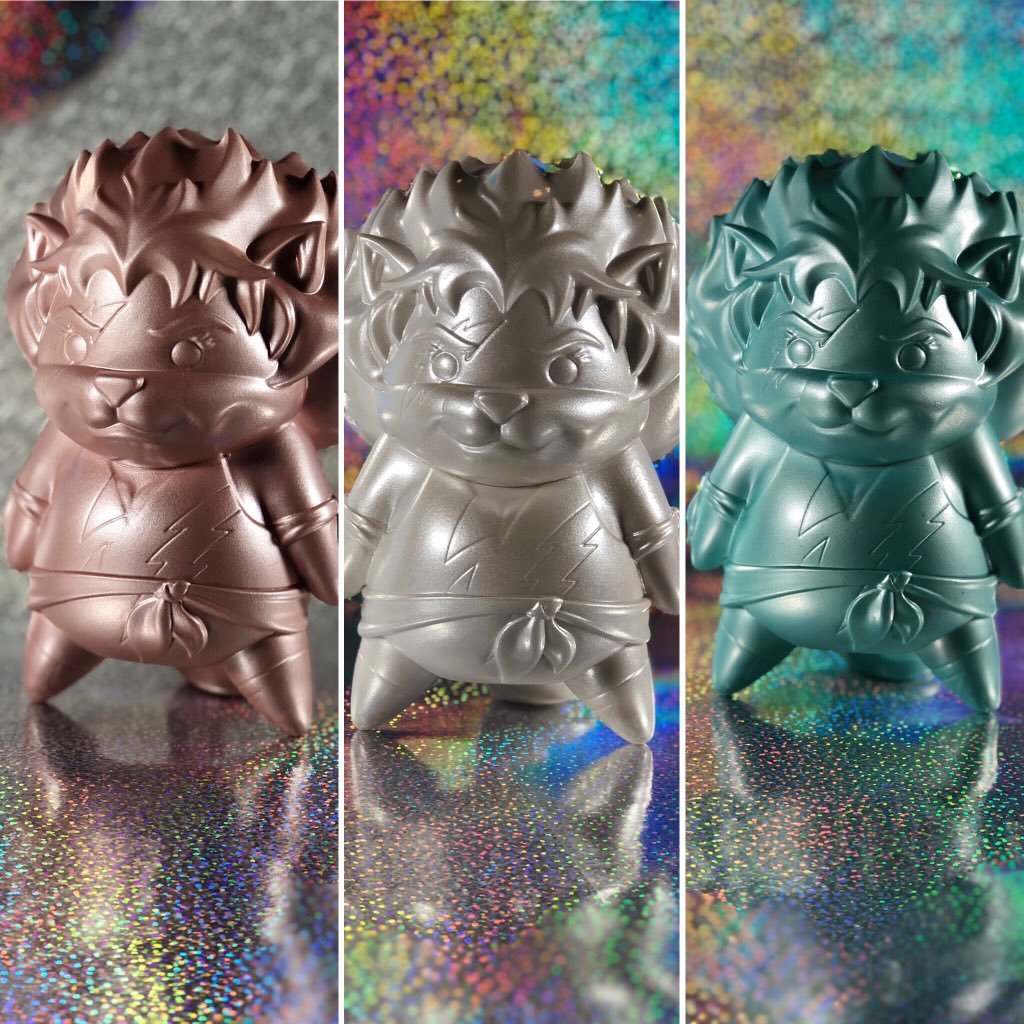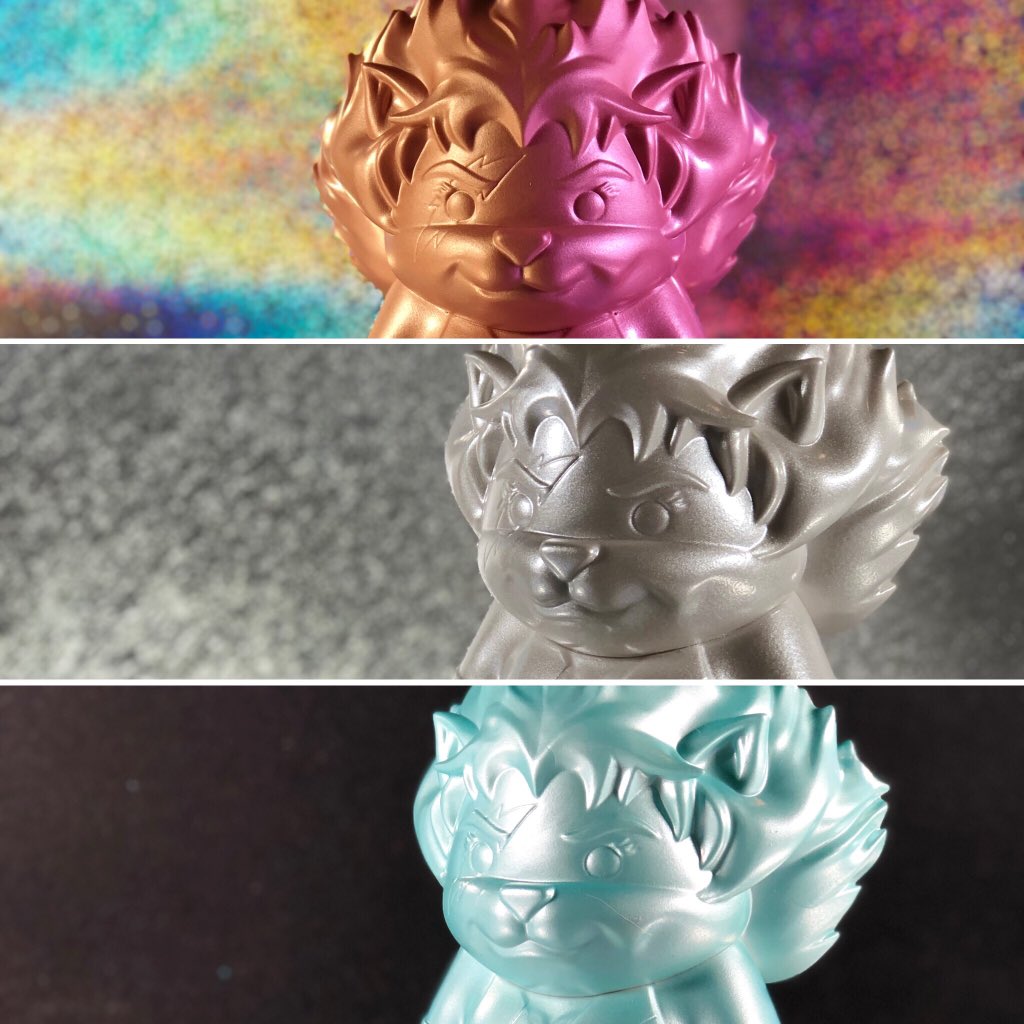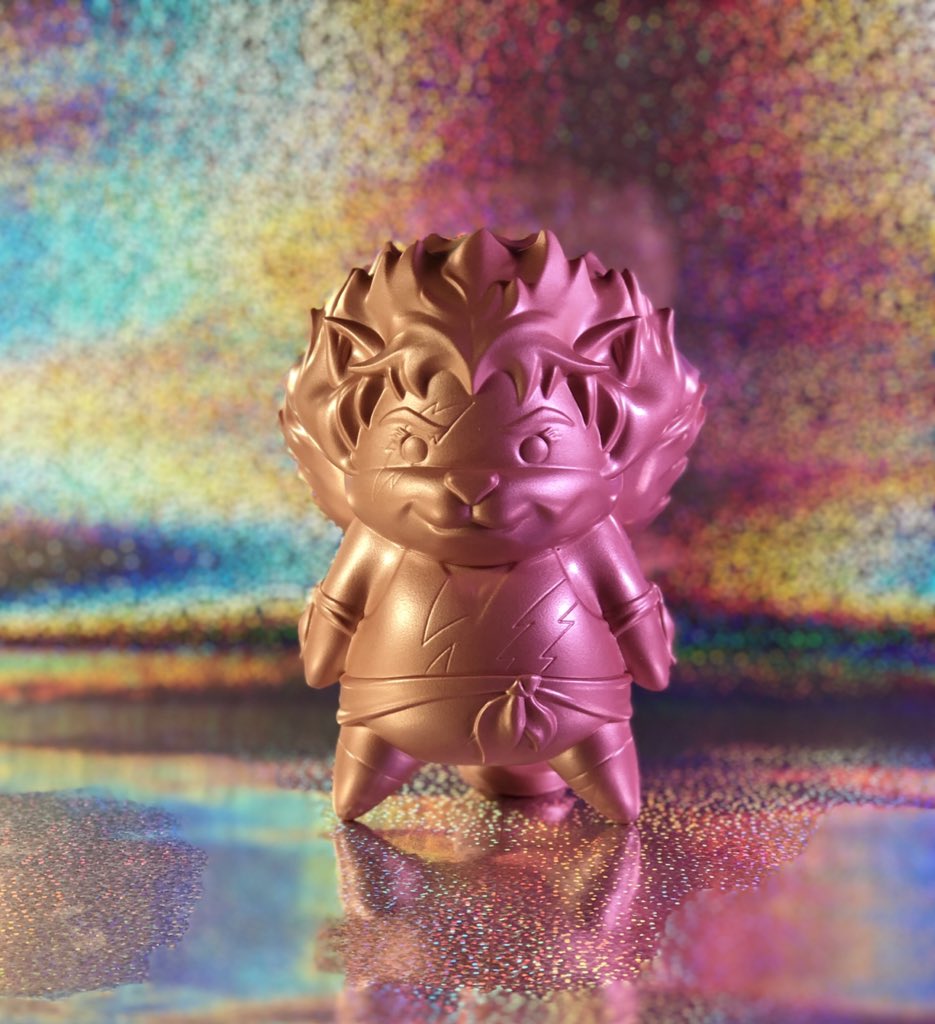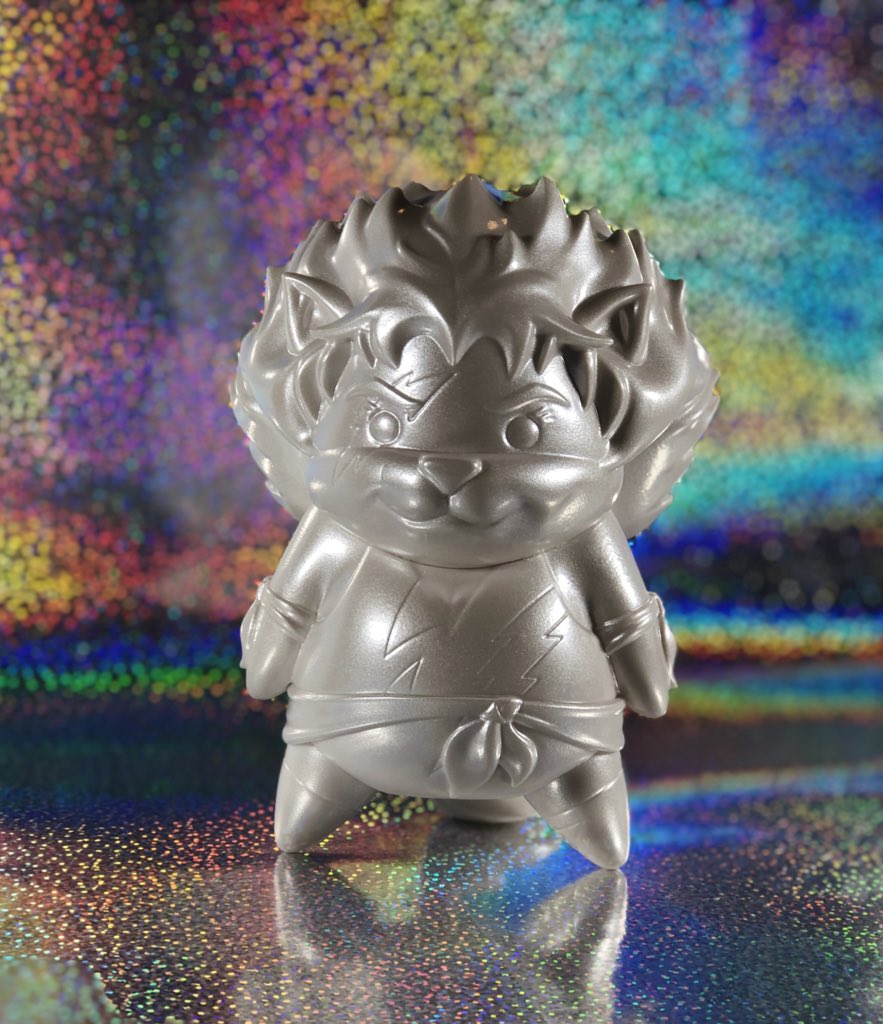 [UPDATE July 8]
Up next is The Ninjabot's SDCC print — Alien Remastered – Retro Colored Variant Edition. If you want to ensure you get your hands on it, they'll be holding a presale on Tuesday, July 9 at 12PM PT for only six hours, where you can order a canvas print of this Alien print (limited to only 10 pieces). The regular print will retail for $20, and the canvas will retail for $150. Both editions are 13″x19″.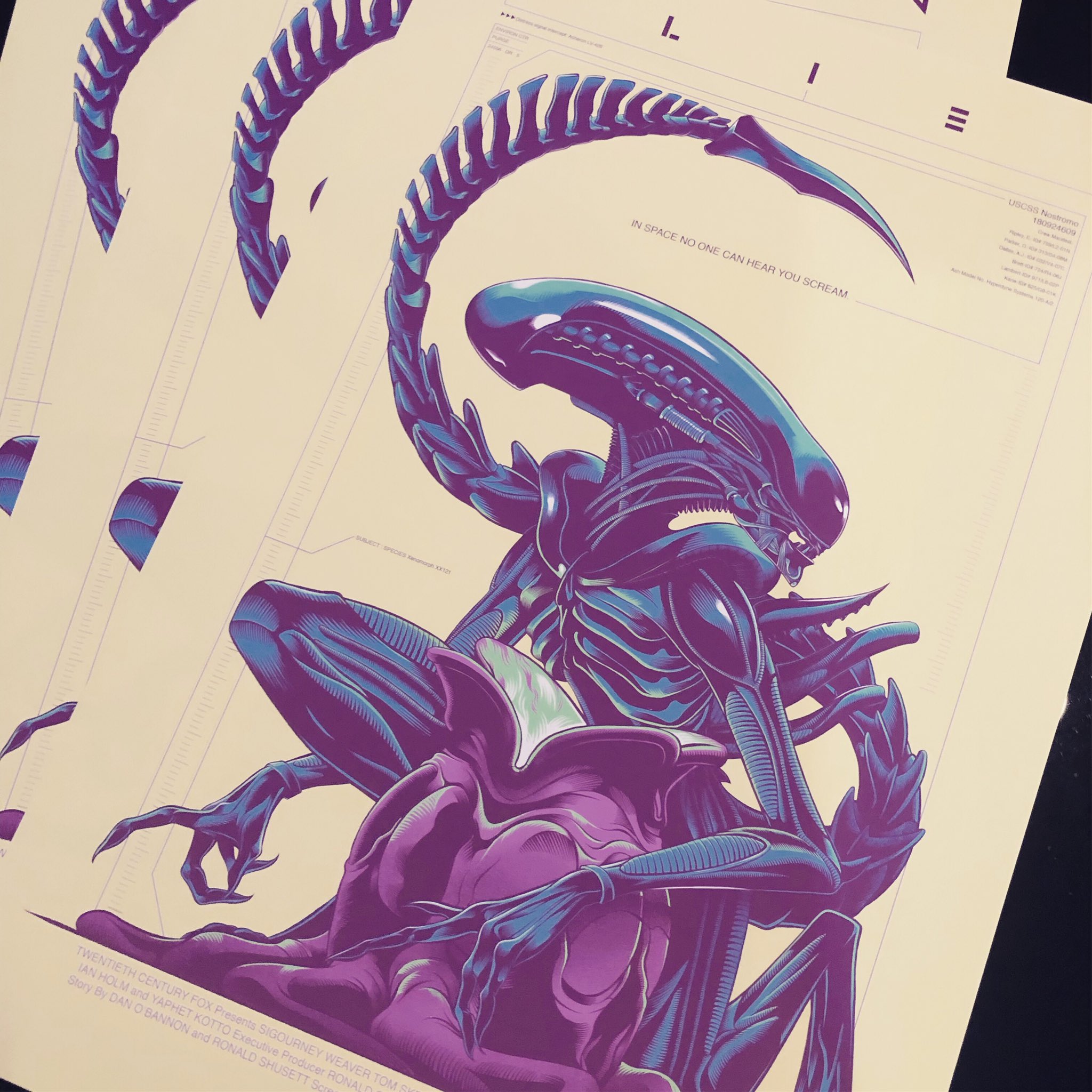 [UPDATE June 24]
This first, they'll be offering their very first limited edition vinyl figure SDCC exclusive — the Spawrkles Vinyl Figure, based on their character from their PopCats Fighter Universe game. The 6″ vinyl figure comes packaged in a box (with an official SDCC50 exclusive sticker on it!) with a certificate of authenticity and a Spawrkles collector's card inside. She's limited to 100 pieces, and there will also be 10 blank, uncolored figured available for purchase at the booth.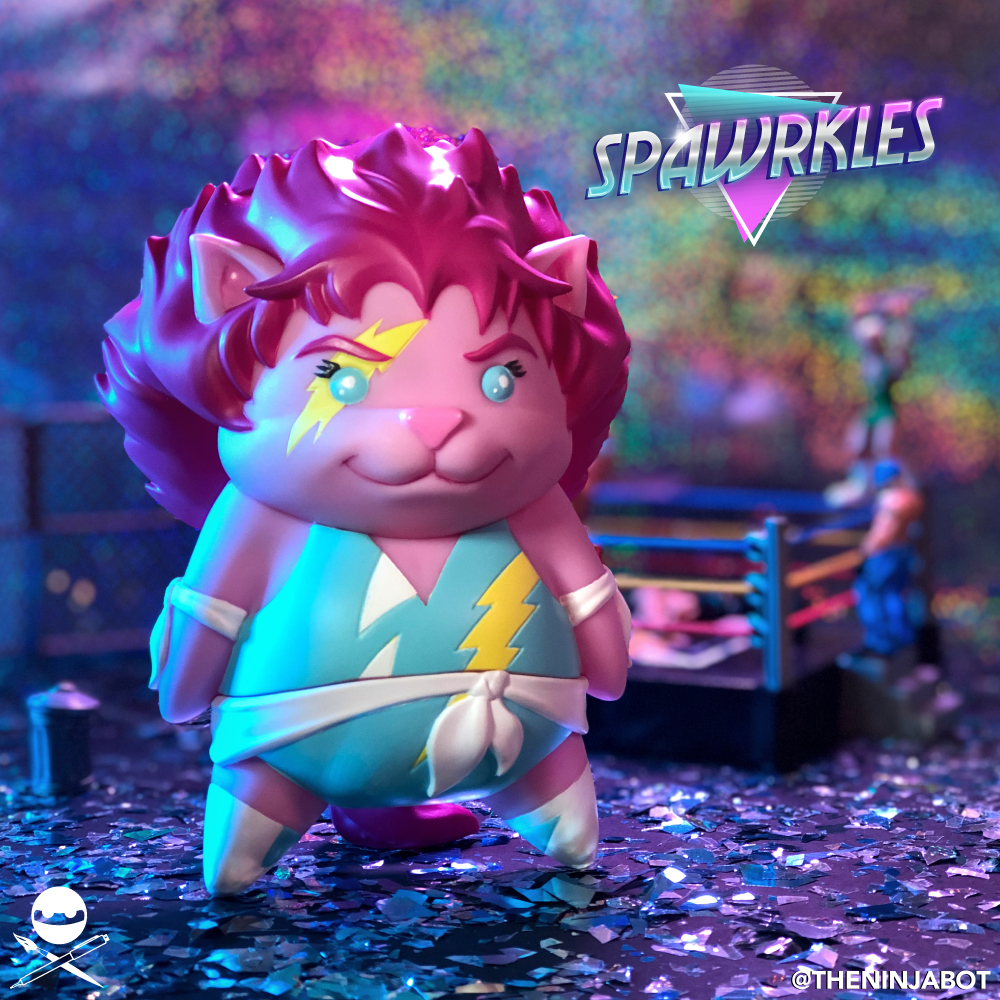 To get your hands on her, you have three options. First, The Ninjabot is launching a contest on social media to win a full color version — so be sure to check out their Twitter and Instagram between now and June 27 at 9PM PT. If you aren't feeling so lucky (or don't want to put fate to the test), they'll also be launching a presale on June 28 at 10AM, for pick-up on-site only. If you do the pre-order, the figure will be $80, but will also come with a FREE PopCats enamel pin as well as a free PopCats Fighter Sticker. If you wait until you're on-site to buy, it will still be $80, but without the additional free items.
One of the most popular things The Ninjabot does is their free daily giveaways at Comic-Con — and this year Baluyot has created some amazing Spider-Man: Into the Spider-Verse stickers to give away, while supplies last.
Here is the daily schedule:
Wednesday – Peter Porker
Thursday – Noire Spider-Man
Friday – Penny Parker
Saturday – Peter B. Parker
Sunday – Spider-Woman
All days – Miles Spider-Man (free with a $15 purchase)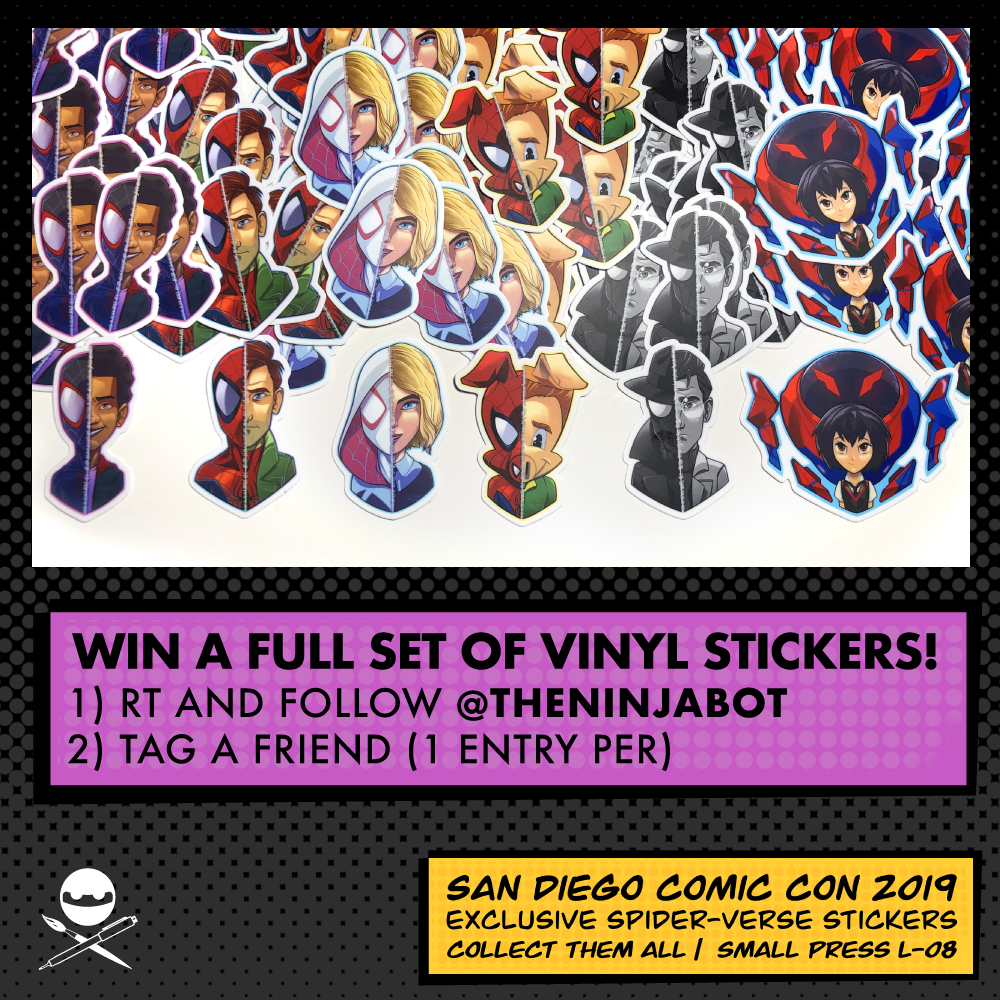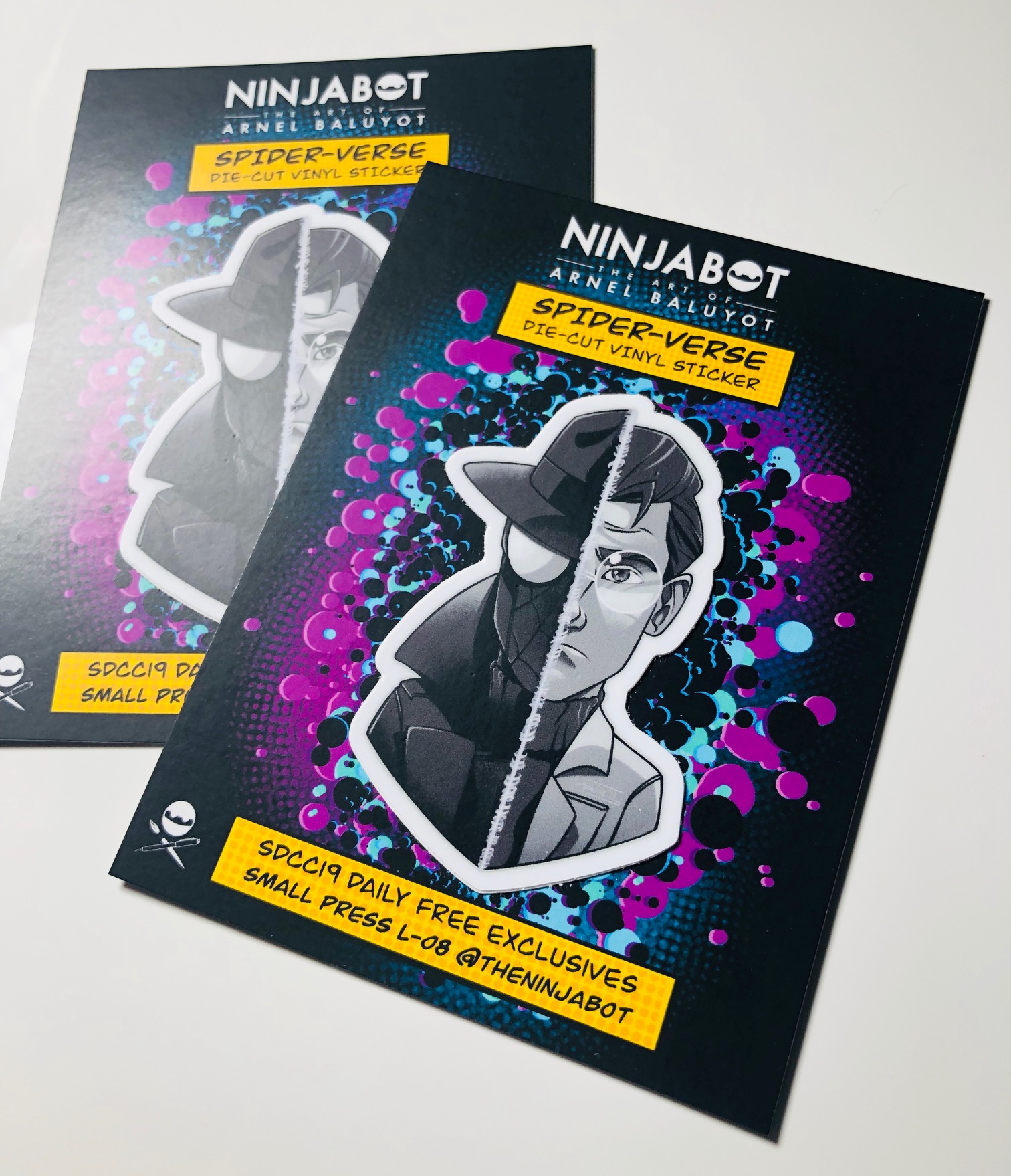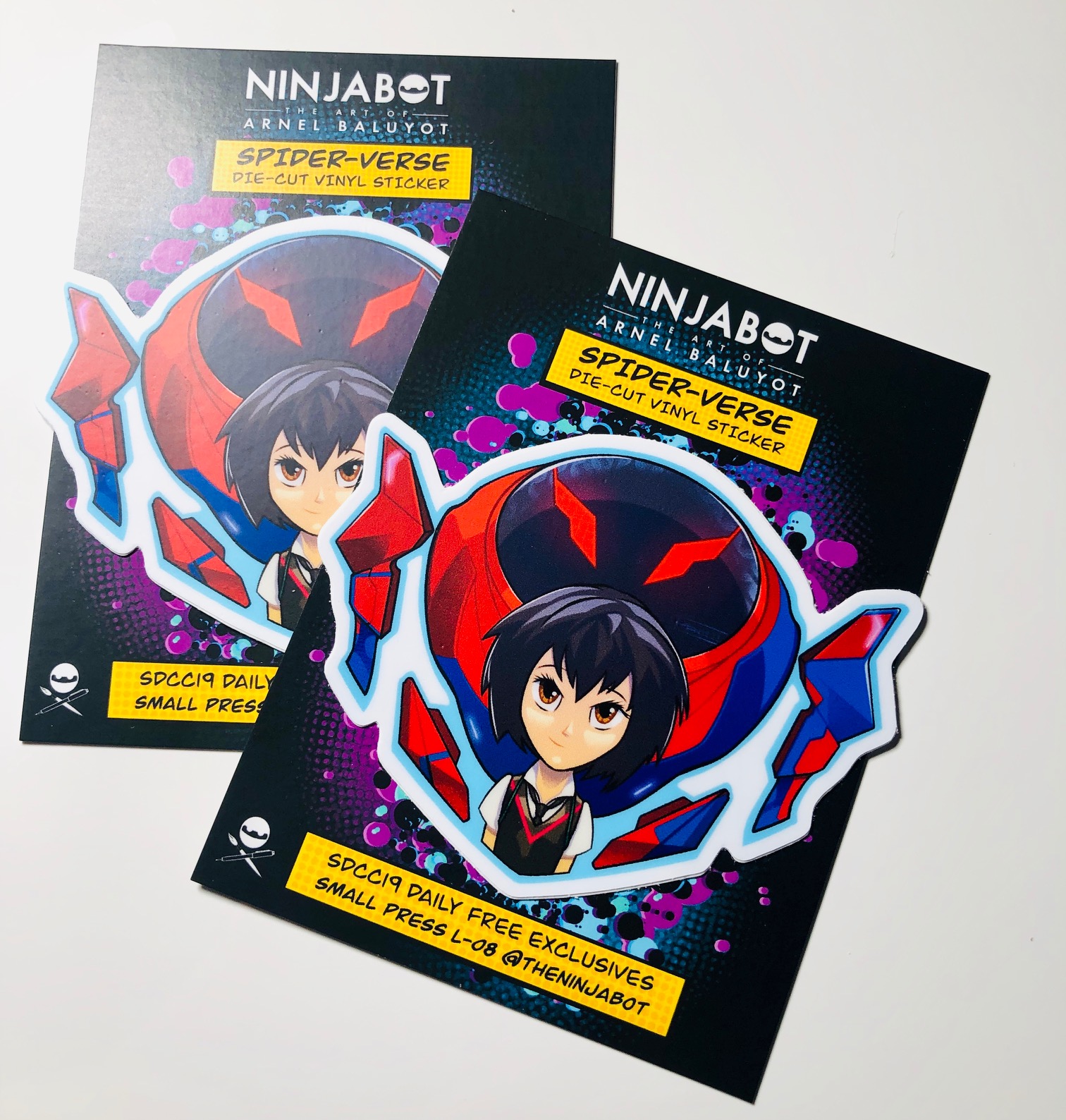 There will also be a bonus "Secret Sticker", with a password. Be sure to watch their Twitter for the password to unlock!
They'll also be doing a contest via social media for their stickers, with two winners announced after the contest ends on July 15 at 11PM PT. Check out their Twitter and Instagram for rules and entry.
They've got even more fun things planned, including this year's SDCC exclusive print, other awesome new prints for Captain Marvel, Spider-Man, and more, as well as new enamel pins, stickers, and patches. Stay tuned for even more reveals.