Truck Torrence, perhaps better known as 100% Soft, is bringing his adorable kawaii pop art to San Diego Comic-Con this year. You'll find Torrance all week at Booth #1532, where he'll have a variety of offerings, including some San Diego Comic-Con exclusives.
[UPDATE July 14]
He'll also be debuting his new Kawaii Food Party Charms line. You can pick up charms for Coffee, Donut, Pancakes, and Taco for just $6 each — and they're so cute you could just gobble them up, but we don't recommend it.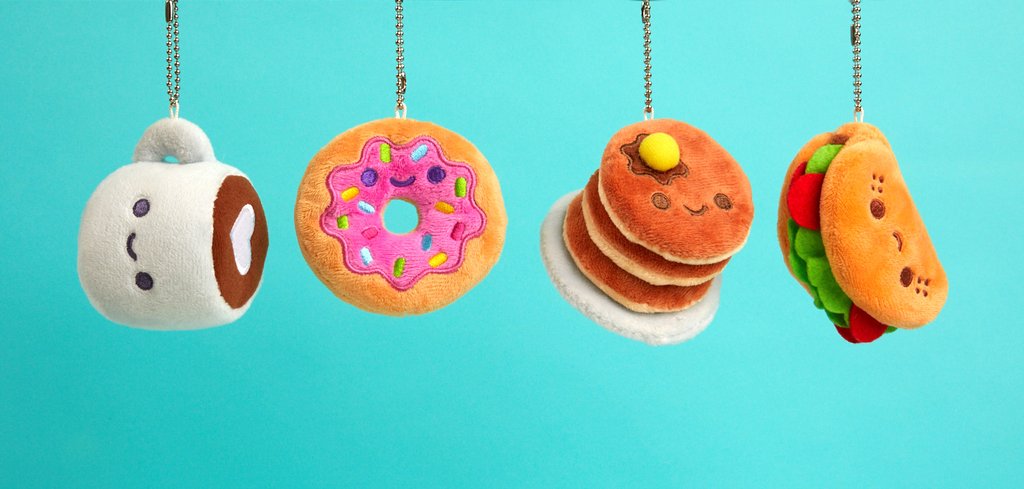 Additionally, 100% soft will have four San Diego Comic-Con exclusive enamel pins, including Kitty Cosplay Jaws and Ghostbuster, based on his 2018 mini-prints. He'll also have pins from his No-Face's Summer Wardrobe print, which feature No-Face in both a bikini t-shirt and a hot dog costume. Each pin is limited to 150 pieces, and will retail for $8 each.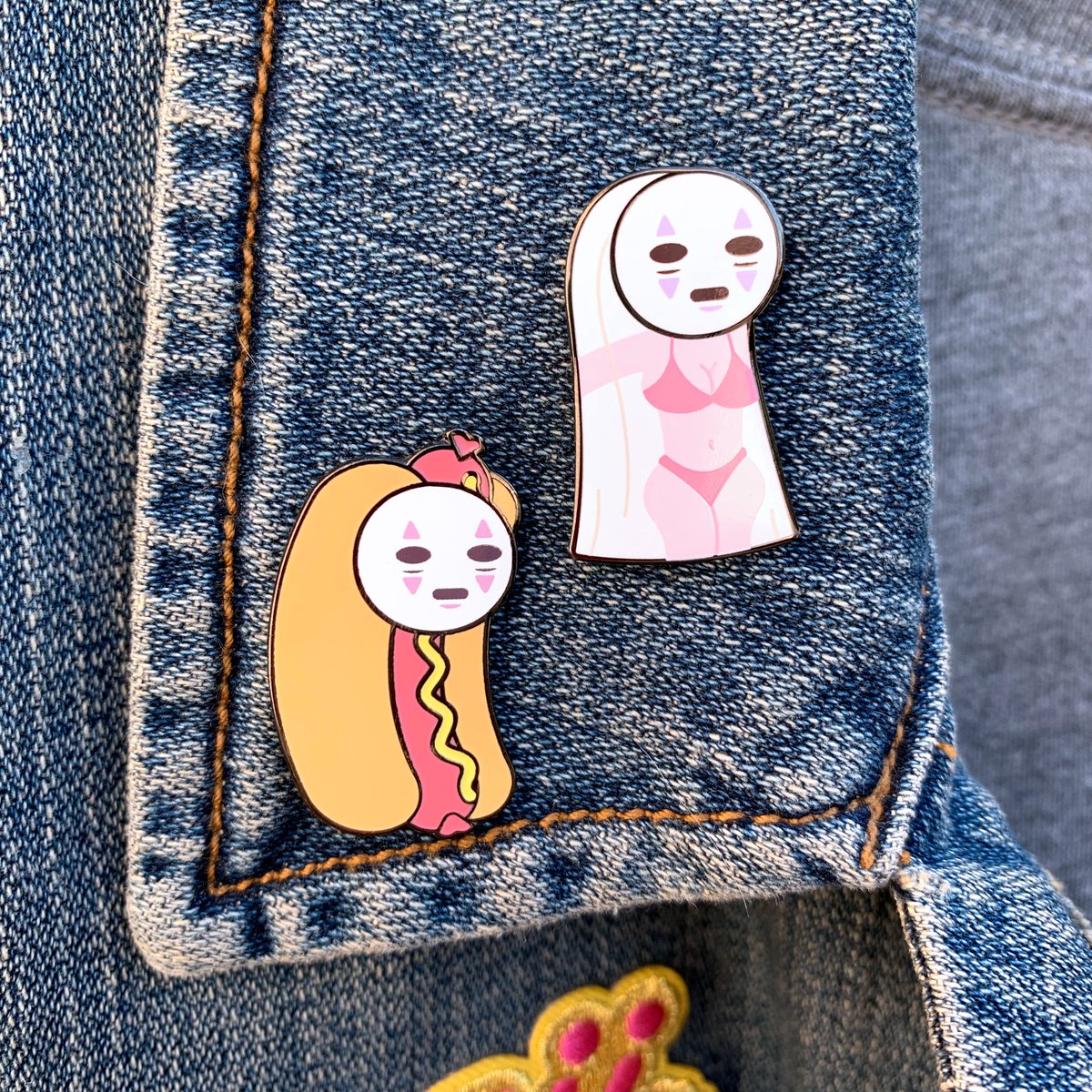 [UPDATE July 12]
100% Soft is debuting four new limited edition Avengers film posters at the convention this year in collaboration with Grey Matter Art, one for each of the Marvel Studios Avengers films, and one released at his booth each day. Each giclée print is 18×24, a limited edition of 150 pieces, comes signed and numbered by the artist, and will retail for $50 each.
From Marvel.com, Here's a look:
Wednesday, July 17: Marvel's The Avengers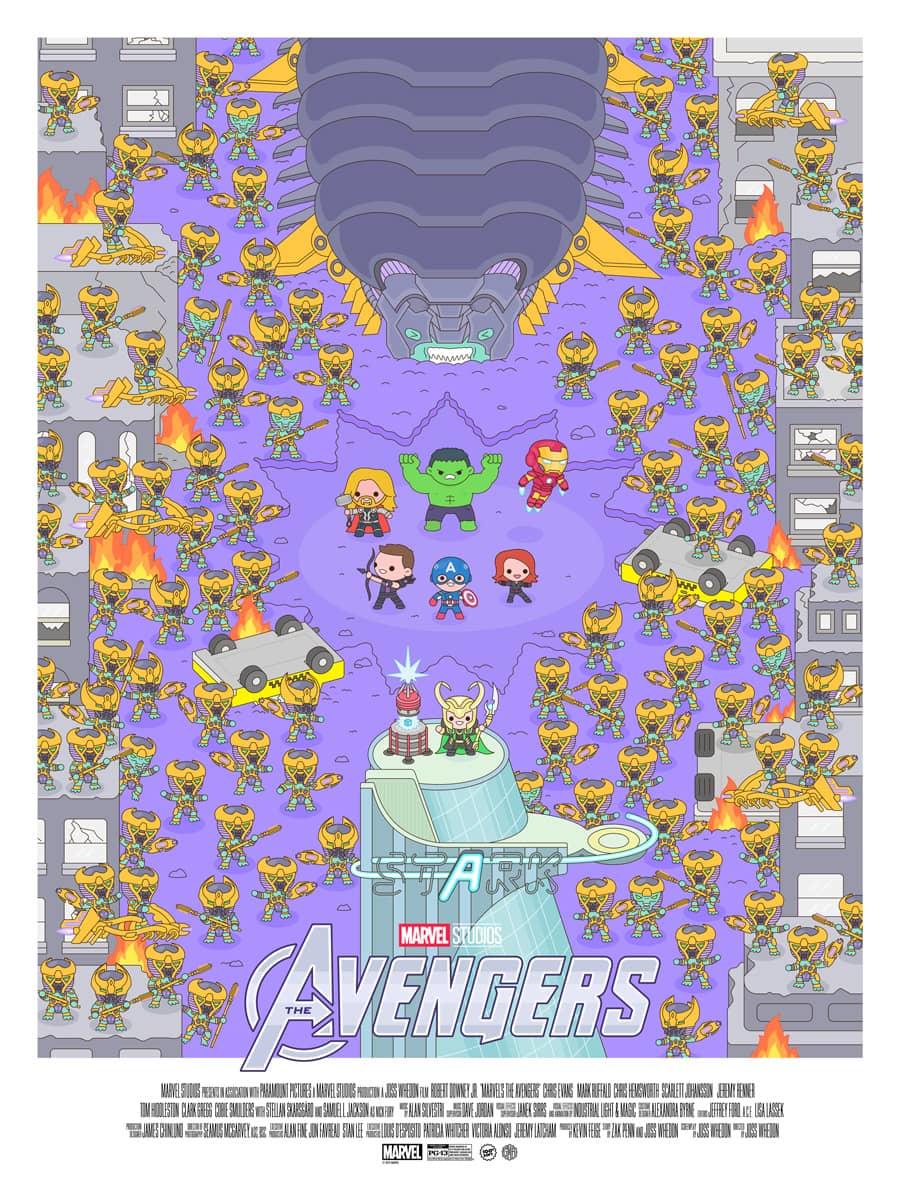 Thursday, July 18: Avengers: Age of Ultron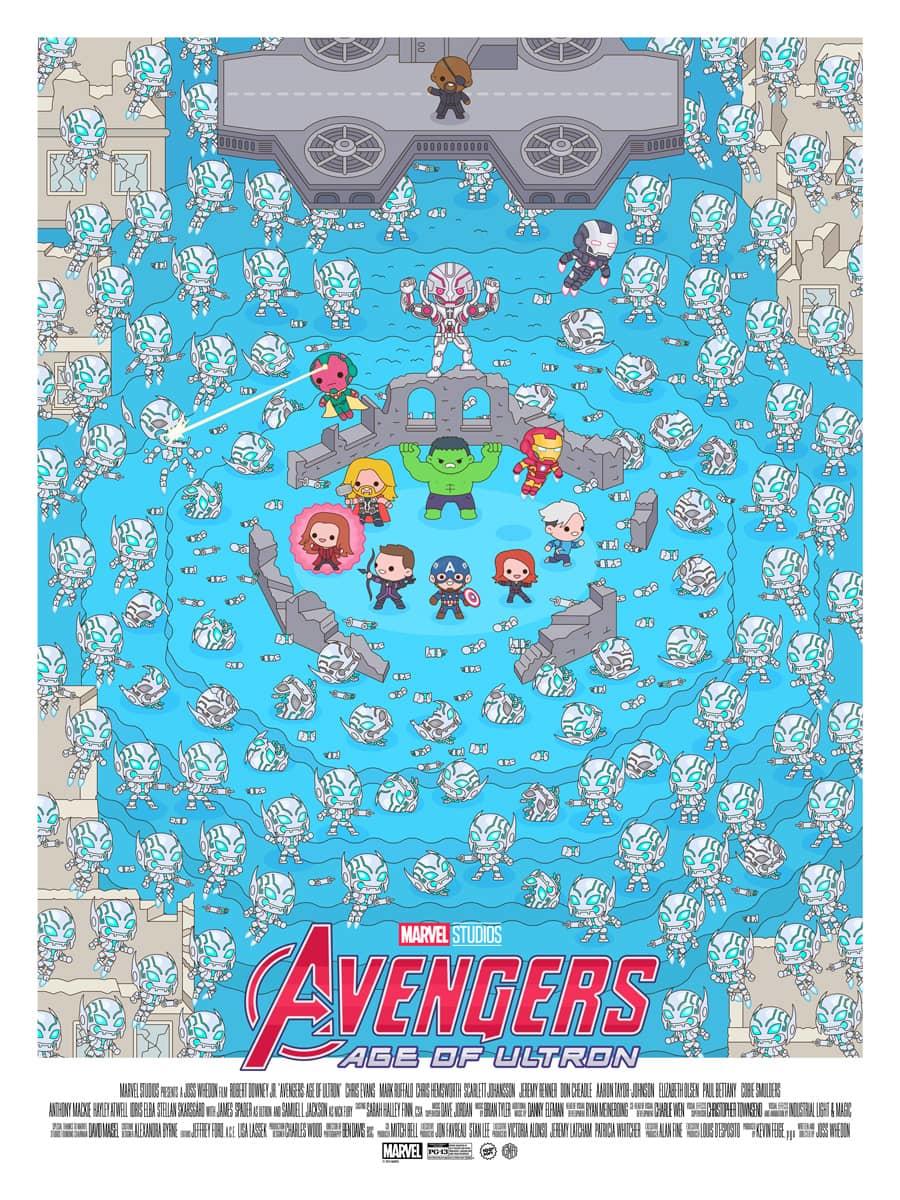 Friday, July 19: Avengers: Infinity War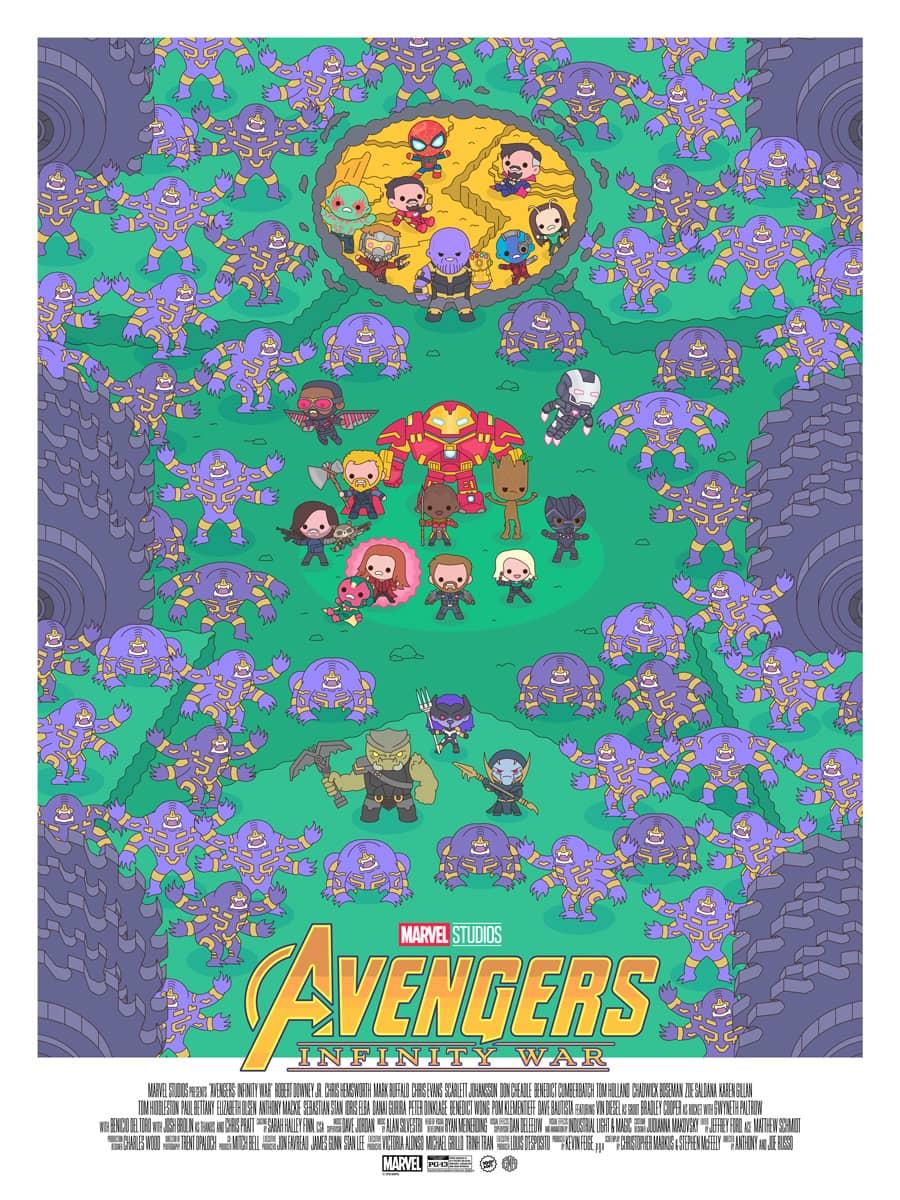 Saturday, July 20: Avengers: Endgame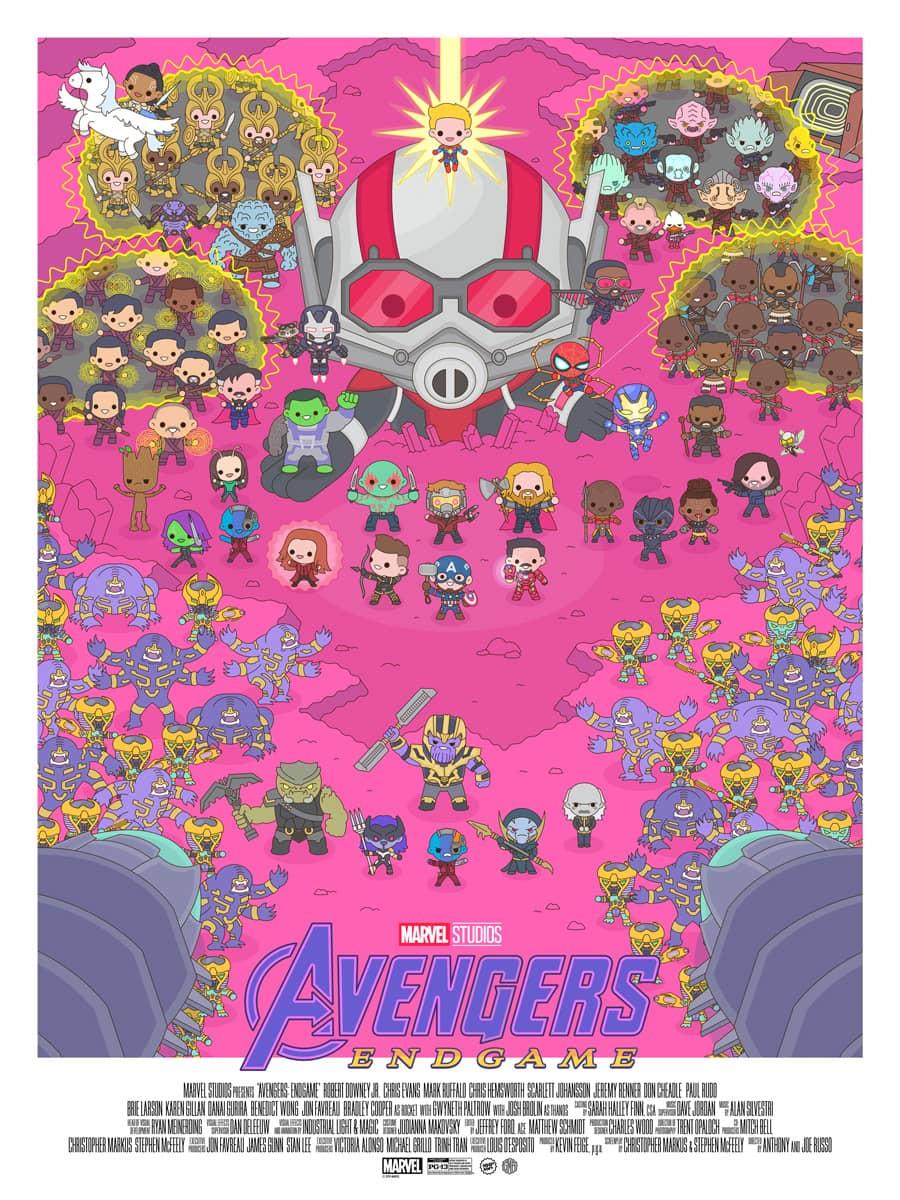 [UPDATE July 10]
This year, he's debuting his brand new limited edition Dumpster Fire resin toy — to remind you that's exactly what the world is right now. Only now you'll have a constant visual reminder, instead of just that feeling of dread in the pit of your stomach.
You'll be able to choose between a regular version, which is limited to just 50 pieces, and a blue flame variant, which is limited to just 10. Each of the 3.5″x3.5″x2.75″ hand casted and painted toys (by PropsAndPop) comes signed and numbered by Torrance, and will retail for $50 each.
Only ten will be available each day of the show, with a limit of one per customer. First come/first serve each morning.