Happy New Year, con-goers! We can now officially say that San Diego Comic-Con 2020 is this year. If you're wondering if it's too early to start those spreadsheets, I ask, is it ever? Let's start 2020 off right with some SDCC news from Monkey Minion Press, Doug Jones, Magic Wheelchair, and a lot more.
Here's a look at what you might have missed:
Taking all cons off, yessir! I had to much fun as an attendee to go back to working it LOL https://t.co/k4ateYB2hB

— Justin Claus Harder (@clausstudios) December 10, 2019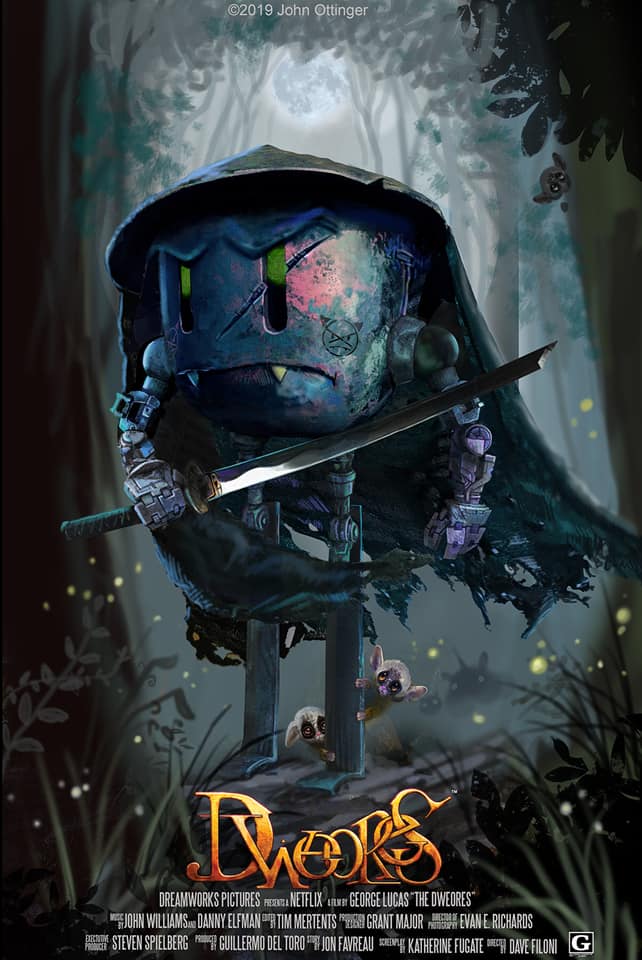 https://twitter.com/dsgnJenn/status/1206667110715408389?s=20
https://twitter.com/dsgnJenn/status/1214029654732017665?s=20
https://www.instagram.com/p/B6l8ov-Bxo8/
No sweat! We have a few posters left but are holding them back for con season. We will bring a few along with us to various shows especially SDCC and NYCC.

— The Dread pirate Mark Brooks (@MarkBrooksArt) December 30, 2019
2020 is going to be a little busy for me 😉😁
I'm still working on Florida, Brazil and Japan so watch out for updates! pic.twitter.com/8nt2qvZpjL

— BossLogic (@Bosslogic) December 25, 2019
Currently working on a super cool project that will be revealed at SDCC2020 and checking out the Gary Newman back catalog on Spotify. Not sure why I never paid attention sooner as he's pretty decent. #art #sdcc #garynewman #spotify #toyart

— Eamon O'Donoghue (@Eamon_) December 20, 2019
Thanks for the kind words! I'm sure I'll be at SDCC again this year. Will you be there?

— Robert Venditti (@robertvenditti) December 7, 2019
Oh, I wish it was my choice! I am doing a book signing at @BookSoup next Wed. But there is no book tour (just for celebs these days). Don't think I am going to any cons for work until SDCC & NYCC (maybe). But @poisonedpen is selling signed copies by Diana and I!

— Tara Bennett (@TaraDBennett) December 5, 2019
San Diego Comic Con was such an awesome highlight of our summer! We had the chance to meet Jaiden and make a Batmobile Magic Wheelchair for him. We're so grateful to @Comic_Con for allowing us to have a featured booth space on the show floor this year!https://t.co/lIOpcbohCV

— Magic Wheelchair (@MagicWheelchair) December 18, 2019
https://www.instagram.com/p/B5syXUFgUUy/
https://www.instagram.com/p/B66bLMBBQGt/
https://twitter.com/actordougjones/status/1214312149813608448?s=20
Anything you're particularly excited about? Anything we missed? Let us know in the comments, drop us a line, or tweet us at @SD_Comic_Con.