Tonight's Comic-Con Museum "Sense of Wonder: The Art of WonderCon" exhibit celebrated the WonderCon Program Book covers over the years — including this year, with the grand unveiling of the 2020 cover.
This year's Program Book cover features Wonder Woman by artist Jen Bartel, as she uses her Lasso of Truth to spell out the name WonderCon Anaheim 2020 in the night sky. The design will also be featured on an official WonderCon shirt sold at the convention.
While the full cover artwork will likely be posted later tonight by Comic-Con International and we'll update then, this promo card shows off what may just be our favorite art for a WonderCon Program Book cover yet: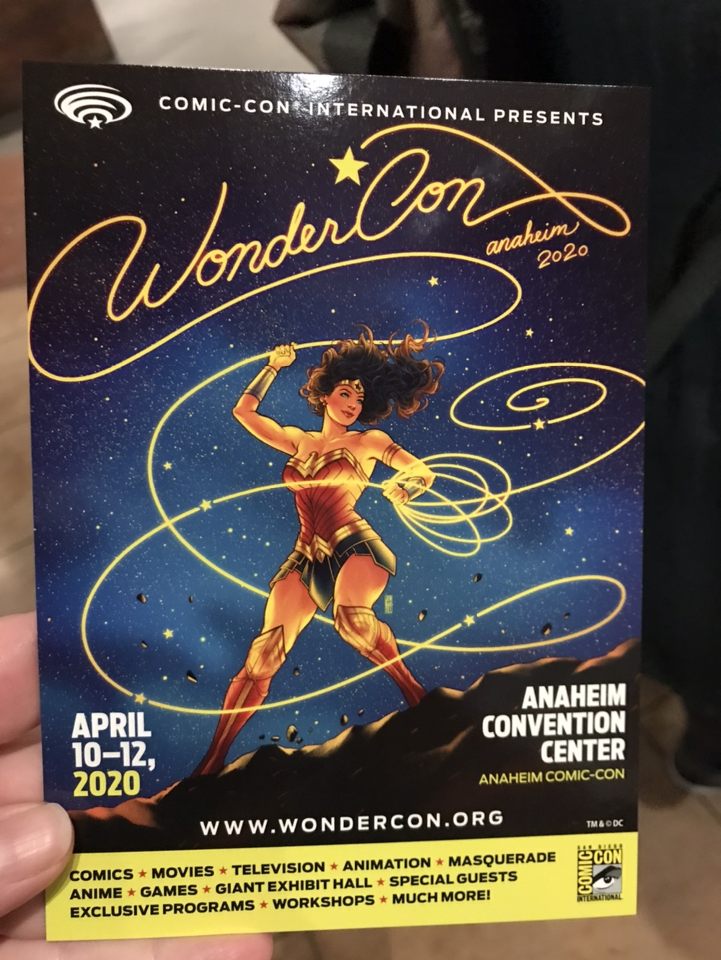 Want to learn more about this truly wonder-ful cover? Head over to the Comic-Con Museum Facebook page, where they'll be live streaming a panel with Bartel about the process behind creating such a beautiful cover, at 7:30PM PT.
Here's another look: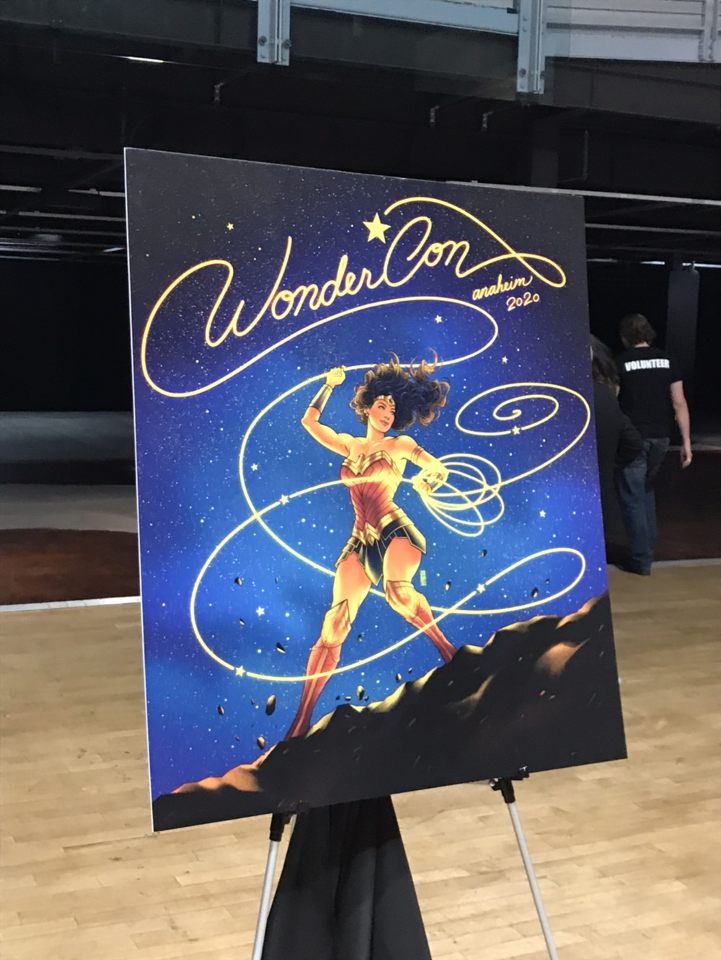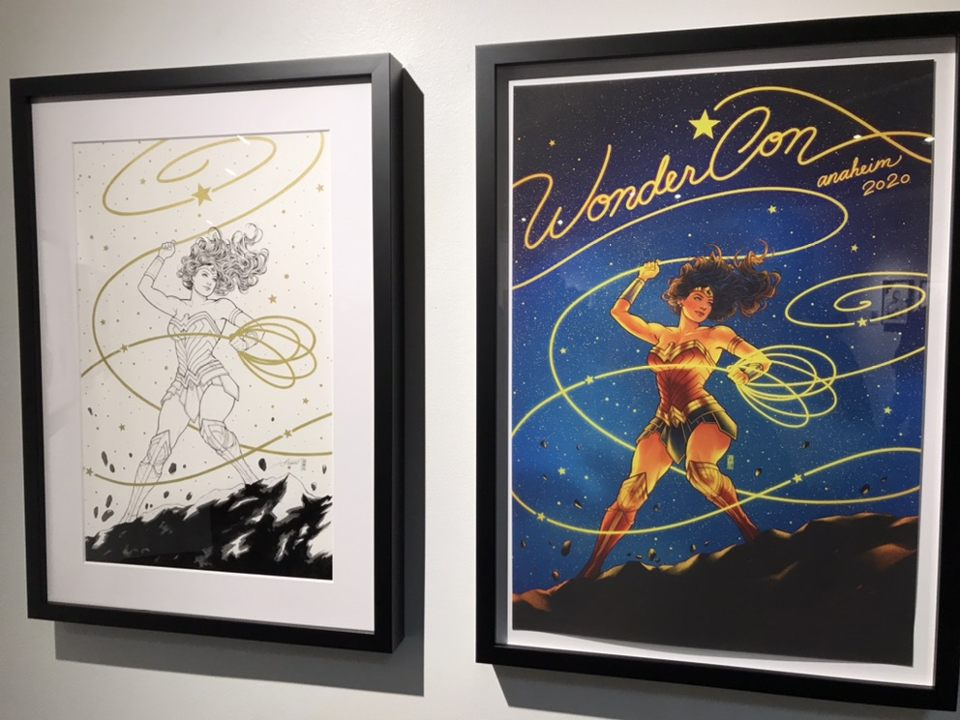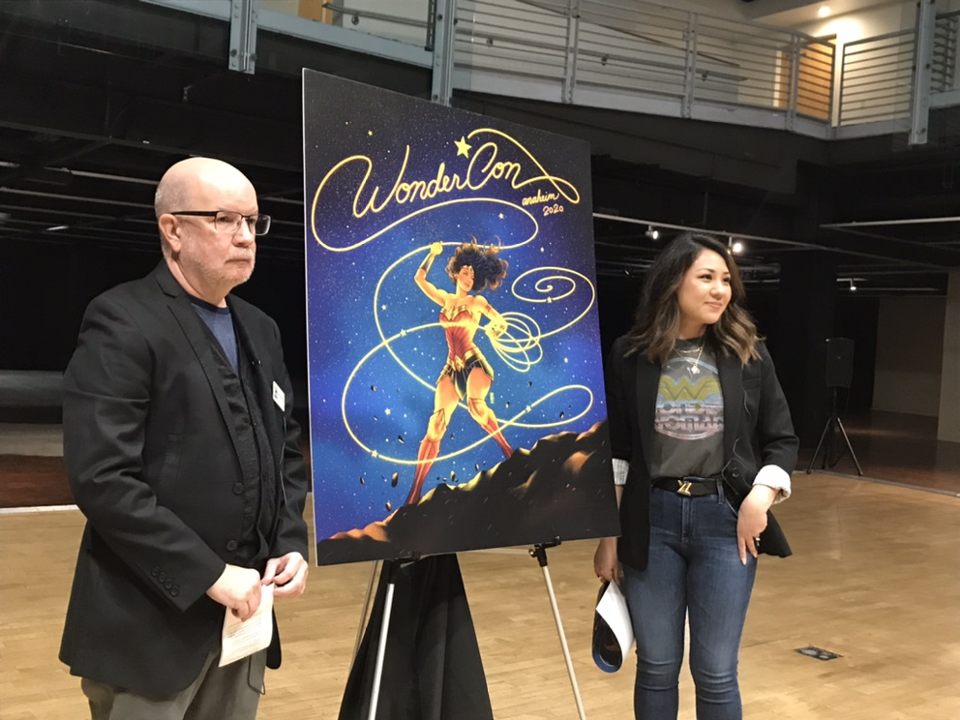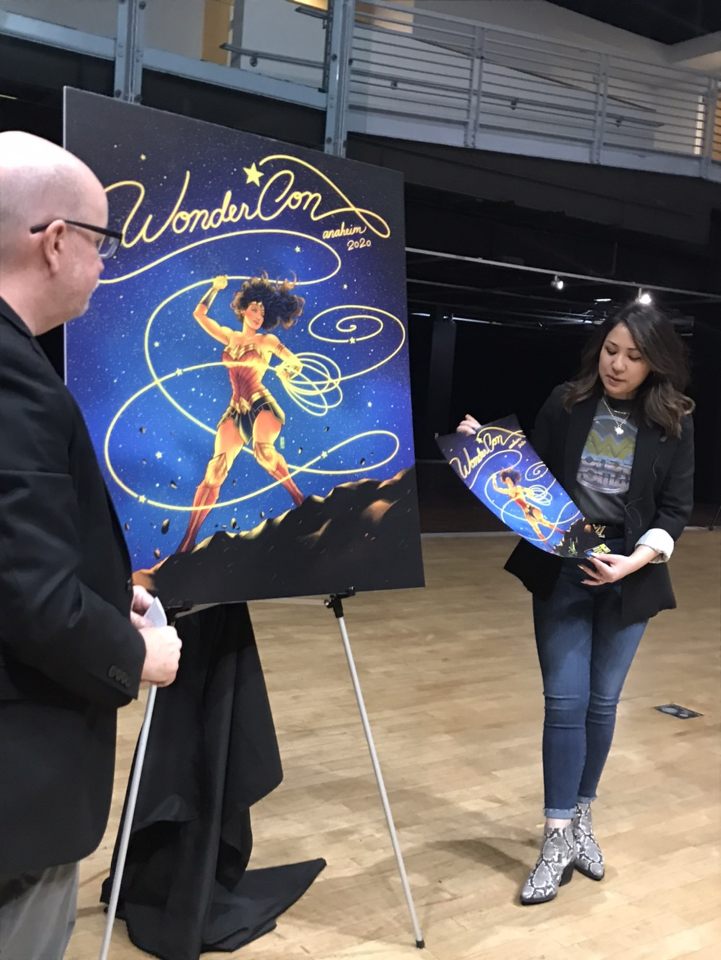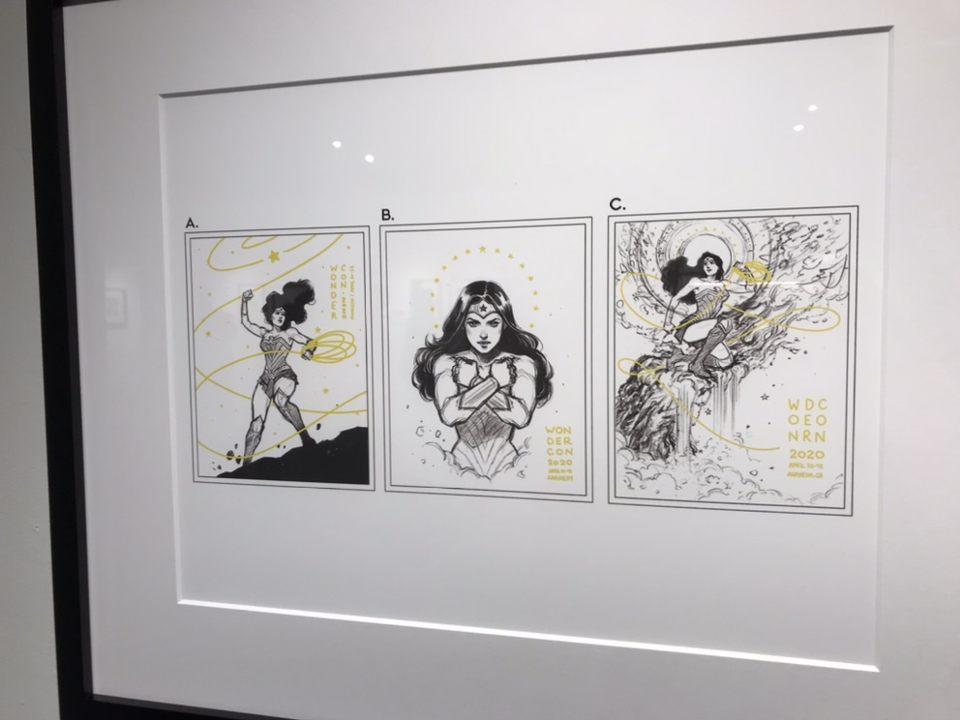 You can score the WonderCon Anaheim Program Book for free at the event, which includes maps, schedules, and more.
Are you excited by this year's program book artwork? Let us know in the comments.