Taiwan-based collectibles company Beast Kingdom has launched their San Diego Comic-Con Online 2020 exclusives for pre-order now, with exclusives for Marvel and Batman: The Dark Knight.
Here's a look at this year's online SDCC exclusives:
Marvel Comic Peter Parker (Spider-Man) – $80 PRE-ORDER NOW
This 6″ Egg Attack Action (EAA) figure features Peter Parker from the comic book The Amazing Spider-Man. It comes equipped with two interchangeable heads, one in a full mask and one with Peter's mouth exposed (and there are even two interchangeable mouth pieces, so you can have Peter smirking or pouting). It also includes four pairs of interchangeable hands, four pairs of interchangeable magnet eyes, three spider silks that Spider-Man can use during battle, Peter's camera for his job as a photographer, a khaki backpack for class, and pizza for delivery.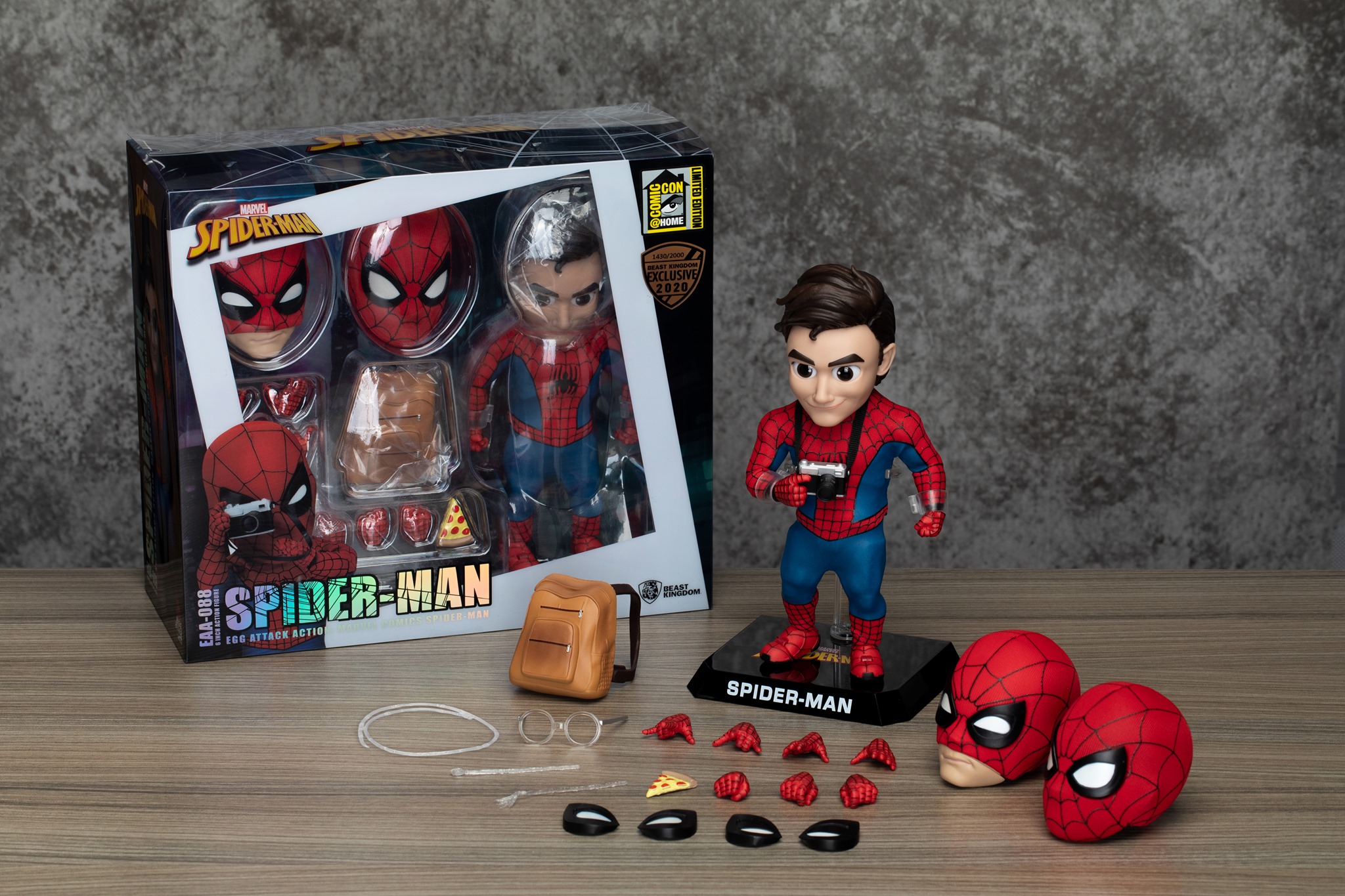 The Avengers: Endgame Bro Thor – $80 PRE-ORDER NOW
Bring "Bro" Thor home with you thanks to this 6″ Egg Attack Action figure. The figure comes with two interchangeable facial expressions (normal and smiling), four pairs of interchangeable hand shapes (clenched first, relaxed, open palm, and holding a beer), a hoodie, plaid pants, a red robe, sunglasses, a pizza, a sandwich, a drink can, slippers — and of course, Stormbreaker.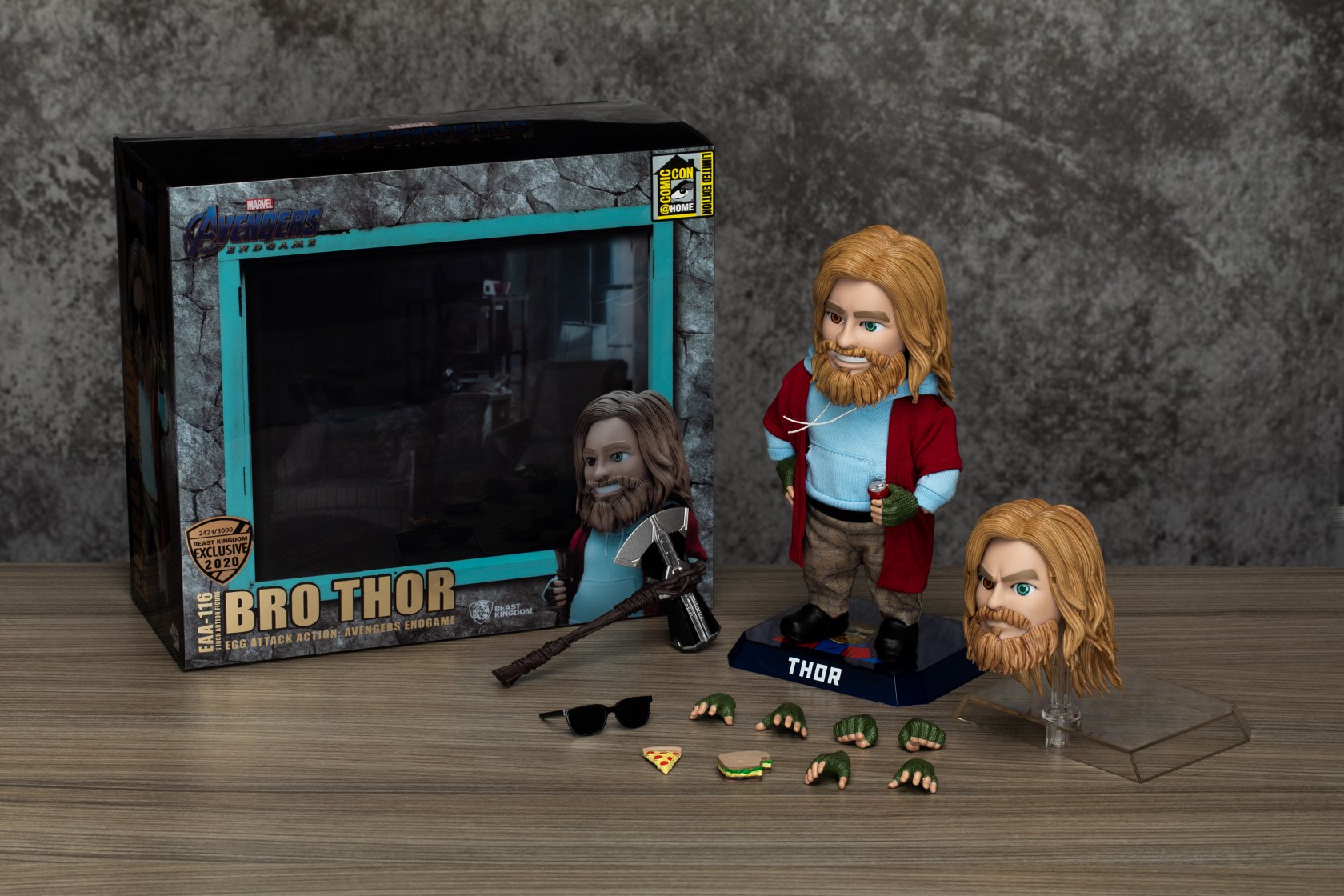 The Avengers: Infinity War Tony Stark Nano Suit Version – $80 PRE-ORDER NOW
This 6″ articulated Egg Attack Action figure features an LED light embedded in Tony's chest, and comes equipped with three interchangeable faces (normal, smiling, angry), two pairs of interchangeable hands and one Iron Man hand, as well as sunglasses, a Mark L breastplate and reactor, a sports jacket, gym suit, and sports pants.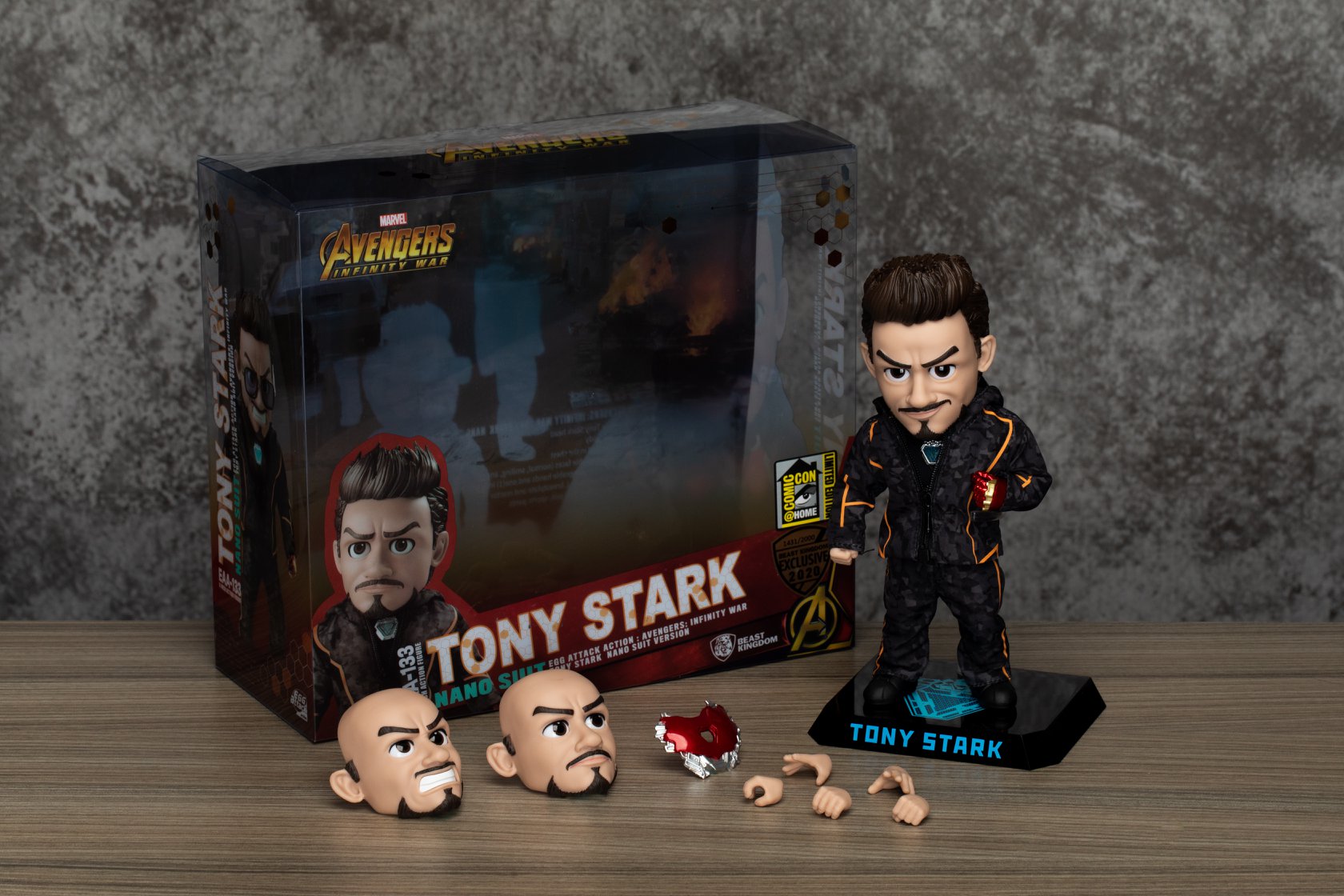 The Dark Knight: The Joker Bank Robber Version – $100 PRE-ORDER NOW
Why so serious? Turn that frown upside down with this 1/9 scale, fully poseable, figure of The Joker. The 28 jointed action figure comes with two replaceable head sculpts (one of the Joker and one of the robber mask), three pairs of replaceable hands (clenched, open palm, and fist), a pistol, a shotgun, a grenade, a smoke bomb, a chronograph watch, a travel bag made of real fabric, a gray blazer, a suit shirt, gray trousers, and clown style shoes.