With 2020 finally coming to a close and the holidays just around the corner, it's the perfect time for prolific artist Patrick Ballesteros to release a whole new round of prints, pins, and more.
At 11AM PT today (Thursday, November 19), Ballesteros' online shop will go live with new offerings under the "STUFF WE LOVE" tab on his website (but using that link will take you directly there once it launches at 11AM PT — don't worry, the password page will go away at 11AM).
To ensure your orders arrive by the holidays, please order by December 4.
Here's a look at what you can look forward to later this morning:
RIGHT ON TIME
Great Scott! This tribute to some of the best old school time travelers is exactly what you've been missing in your life. Each 11″x14″ print will retail for $30, and comes signed and numbered with the official artist seal. Limited edition of 250.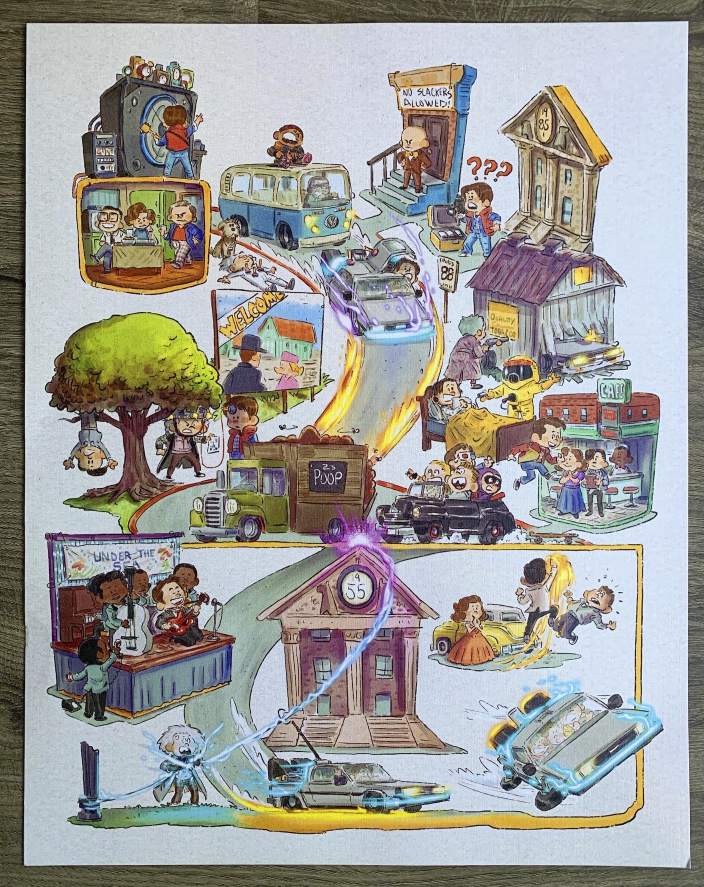 SQUAD GOALS
Nine Nine! This 9″x12″ print is dedicated to the best squad fam in Brooklyn, and will retail for $20.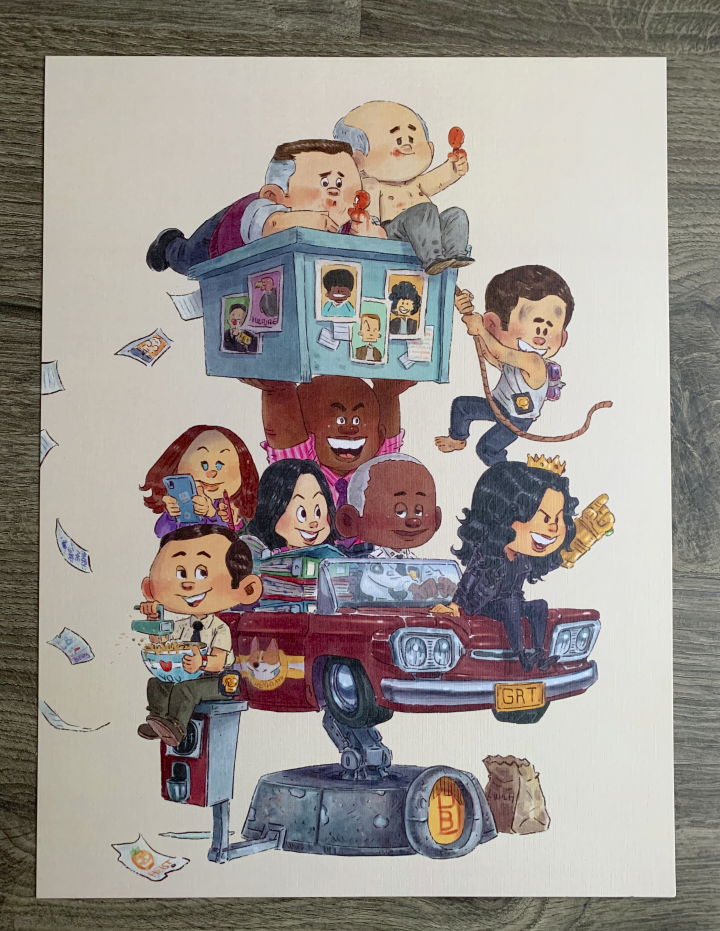 SNOWFIGHT
On Hoth, every day is a snow day. But these kids don't play fair. You can grab this 8″x10″ print for just $20, which comes signed and numbered with the official artist seal. Limited edition of 250, and a limit of 2 per person.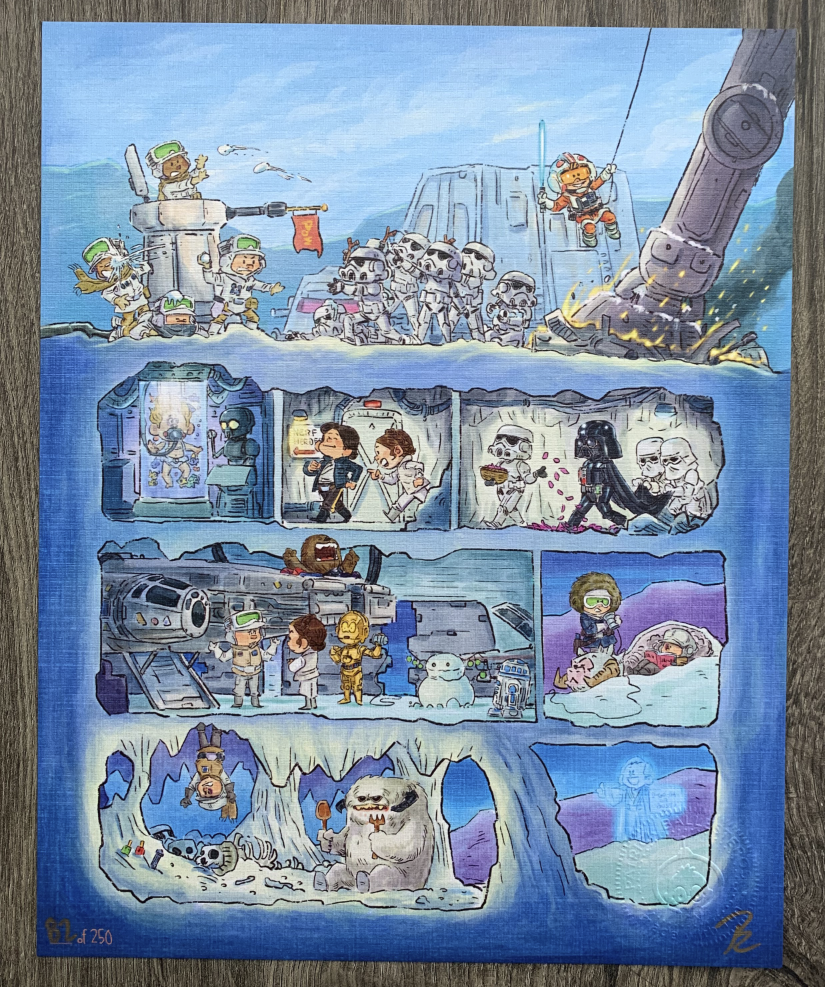 MYSTERY HUG PIN
In 2020, we could all use some extra Hugs. Based off of Ballesteros' very popular (and very hard to get) vinyl figure, this $12 pin features Ballesteros' original character Hug. It's the perfect gift, and you can keep them guessing with three customizable mystery questions on the back. But if you keep it for yourself, we won't tell.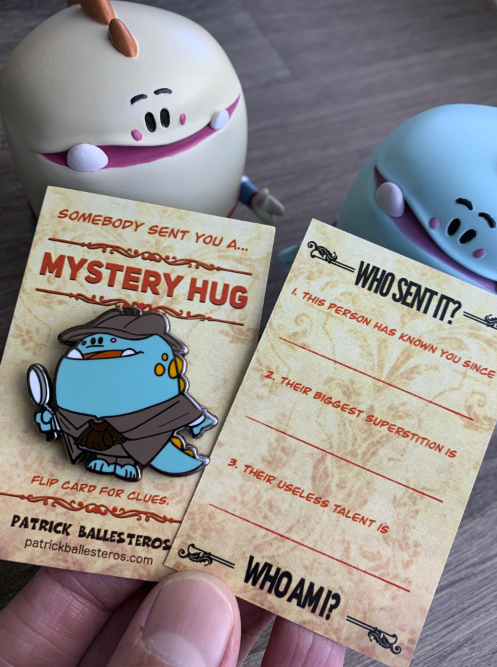 If you can't get enough of Ballesteros' amazing creations, you'll find more pins, stickers and mini prints available on his site so make sure to check out his webstore.