Contemporary artist Martin Hsu is always a favorite on the WonderCon and San Diego Comic-Con exhibit floor, where he creates New Traditional Asian Art that is both beautiful and adorable.
This year, for WonderCon, you can score a commission from Hsu with your choice of either Pick-Me-Up (where you choose an animal for Hsu to draw in his style) for $80, Pick-Me-Up Fandom (where you choose a favorite pop culture/fandom character for Hsu to create) for $100., or I Wanna Hug (your choice of TWO animals hugging for $80 or two fandom characters hugging for $100) There are 10 spots for each 5″x7″ option available, and you can receive free shipping at checkout if you use code FREESHIPPING2021
[NEW] Hsu has also added a new set of WonderCon exclusive prints, called Lucky Ghibli. This 3-pack of 5″x7″ prints features many of your favorite Ghibli characters (Totoro, No-Face, and Jiji), available for $20 as a set on his website.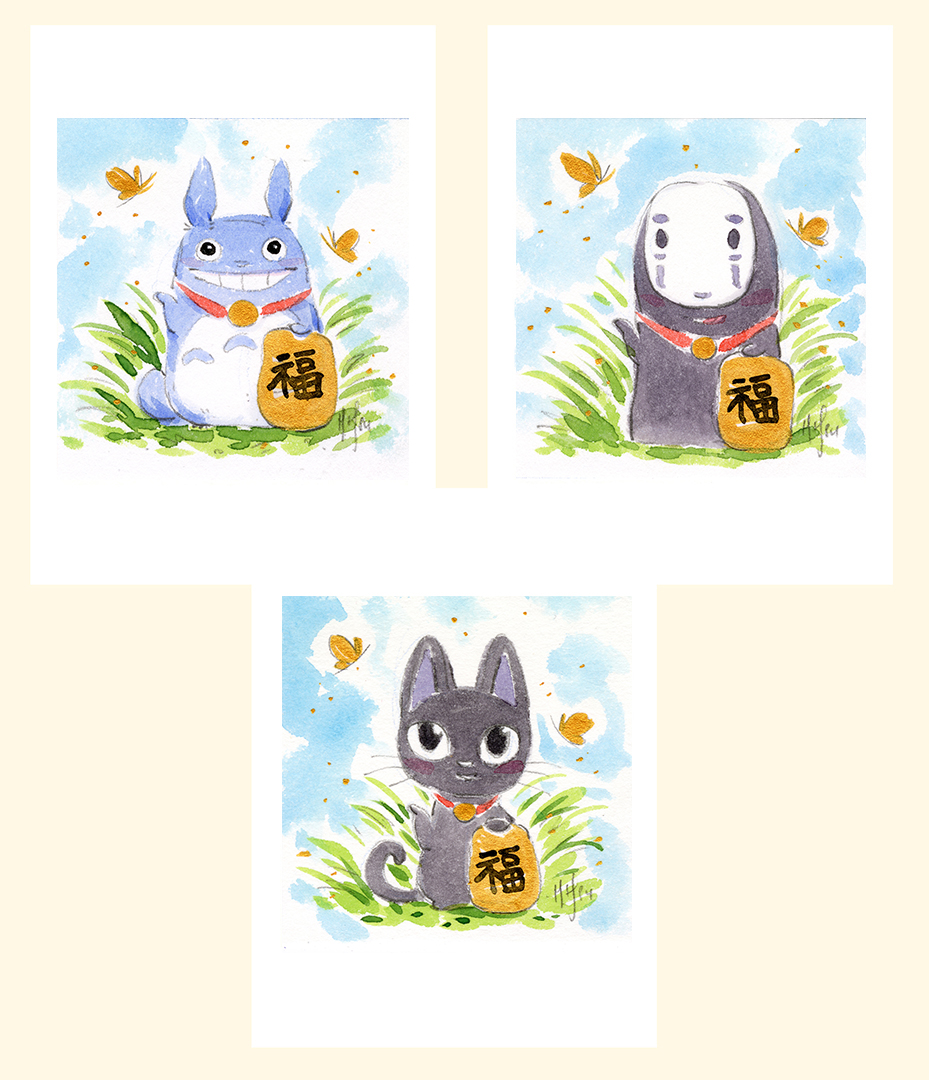 Additionally, Hsu has been restocking San Diego Comic-Con prints in his online shop, and is also working on adding small paintings to his WonderCon 2021 collection. Please allow 1-2 weeks for delivery.
You can find our full list of WonderCon artists offering commissions here.