It's not San Diego Comic-Con with CineQuest and their Supernatural-themed exclusives. Though the series may have come to an end, fear not, as the brothers will ride again in more new merch from our friends at CineQuest.
This year, CineQuest is also sharing the focus on their sister brand, the fandom subscription box Charmed: Box of Shadows. They have three Charmed Comic-Con@Home exclusives for you, all available to order now through their website.
Here's a look at this year's exclusives:
SDCC 2021 Supernatural Celebration Box – $89.99 ORDER NOW
CineQuest.com was one of the first licensees for Supernatural, and for many years brought a Supernatural store to the San Diego Comic-Con show floor, producing annual exclusives including t-shirts, enamel pins, die-cast Metallicars, and much more. With the original series having hit the end of the road, this year CineQuest is celebrating Supernatural with a mystery box filled to the brim with Winchester goodness, including five of their past SDCC exclusives, a poster, stickers, pins and much more. You'll get nearly $200 worth of Supernatural merch, including exclusive glassware and a tote bag, for just $89.99. Limited to 50 boxes.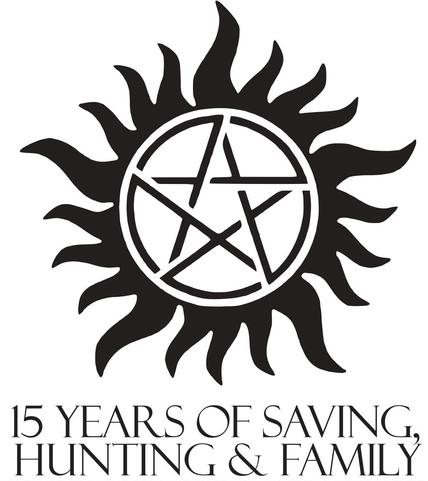 SDCC 2021 Charmed: Box of Shadows Collection – $50 ORDER NOW
Gather your coven and get ready to celebrate some witch-y goodness with this year's Comic-Con@Home exclusive collection, which features a collection of enamel pins from Box of Shadow's licensed subscription box, as well as two exclusive convention badge ribbons, and an exclusive Comic-Con@Home "I Am a Charmed One" enamel pin. It all comes packaged in a cute logo'd Charmed bag.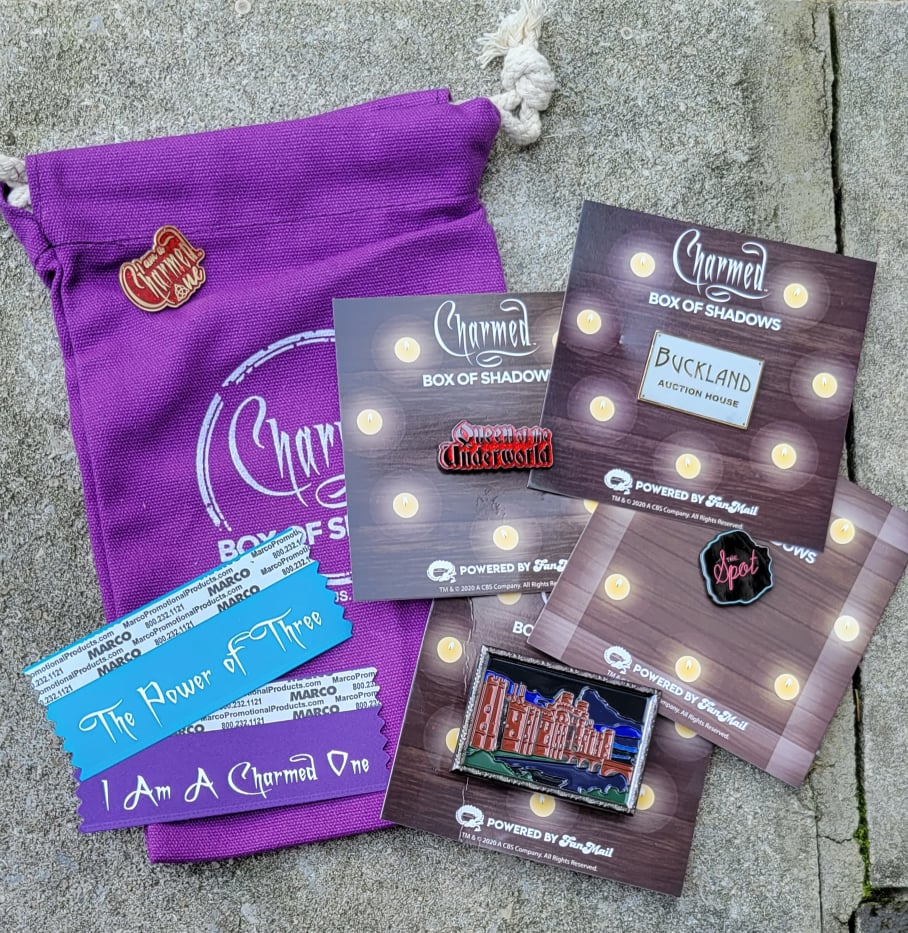 SDCC 2021 Buffy the Vampire Slayer Celebration Box – $59.99 ORDER NOW
With no in-person San Diego Comic-Con this year, CineQuest is looking back at the history of Buffy the Vampire Slayer and celebrating the show that started it all for CineQuest. The company was originally founded as an outlet to sell their founder's extra Buffy Inkworks cards, and eventually became one of the largest online retailers of Buffy collectibles. This year for Comic-Con@Home, they're offering a Buffy Celebration Mystery Box, containing an array of Buffy and Angel collectibles with a retail value of more than $180. Among the items included are a Diamond Select Toys exclusive vinyl figure, a ToyFare exclusive, a rare Buffy art print originally released 20 years ago, a copy of Dark Horse's Buffy #1, two cast autographs and more! Limited to 50 boxes.

Kit the Cat Enamel Pin – $15 ORDER NOW
This 1.5″ licensed enamel pin features the Halliwell Sister's beloved familiar, Kit the Siamese cat, sitting atop the famed Book of Shadows. Comes with a special collector card with a photo of Kit and information on the character.
Barbas the Fear Demon Enamel Pin – $15 ORDER NOW
A 1.5″ enamel pin that is a tribute to the late actor Billy Drago and his performance as Barbas, the Fear Demon in the original Charmed television series. Comes with collector card with a photo of Drago and information on the character.