You can still bring the fun of shopping the San Diego Comic-Con exhibit floor to your own home with IDW's Comic-Con@Home exclusives. This year's line-up includes Locke & Key, Sandman, Star Wars, My Little Pony, Teenage Mutant Ninja Turtles, G.I. Joe, and more.
Get IDW's exclusives starting Friday, July 23 at 10AM PT through their site.
For now, here's a look at IDW's SDCC 2021 exclusives:
Locke & Key/Sandman: Hell & Gone #1 – $15
SDCC Exclusive cover by Michael Allred
If you think you can unlock the gates of Hell and just invite yourself in, you must be Dreaming! The epic crossover between two of the most beloved fantasy universes in comics begins here. John "Jack" Locke is ten years dead, but that hasn't stopped him from posting the occasional letter home… from Hell. Now, Mary Locke will do anything to save her brother's soul. Her quest to rescue him from The Pit will require her to outsmart Roderick Burgess (the most evil man in England), puzzle her way through the House of Mystery, and risk the walking nightmare known as The Corinthian in a disintegrating Kingdom of Dreams!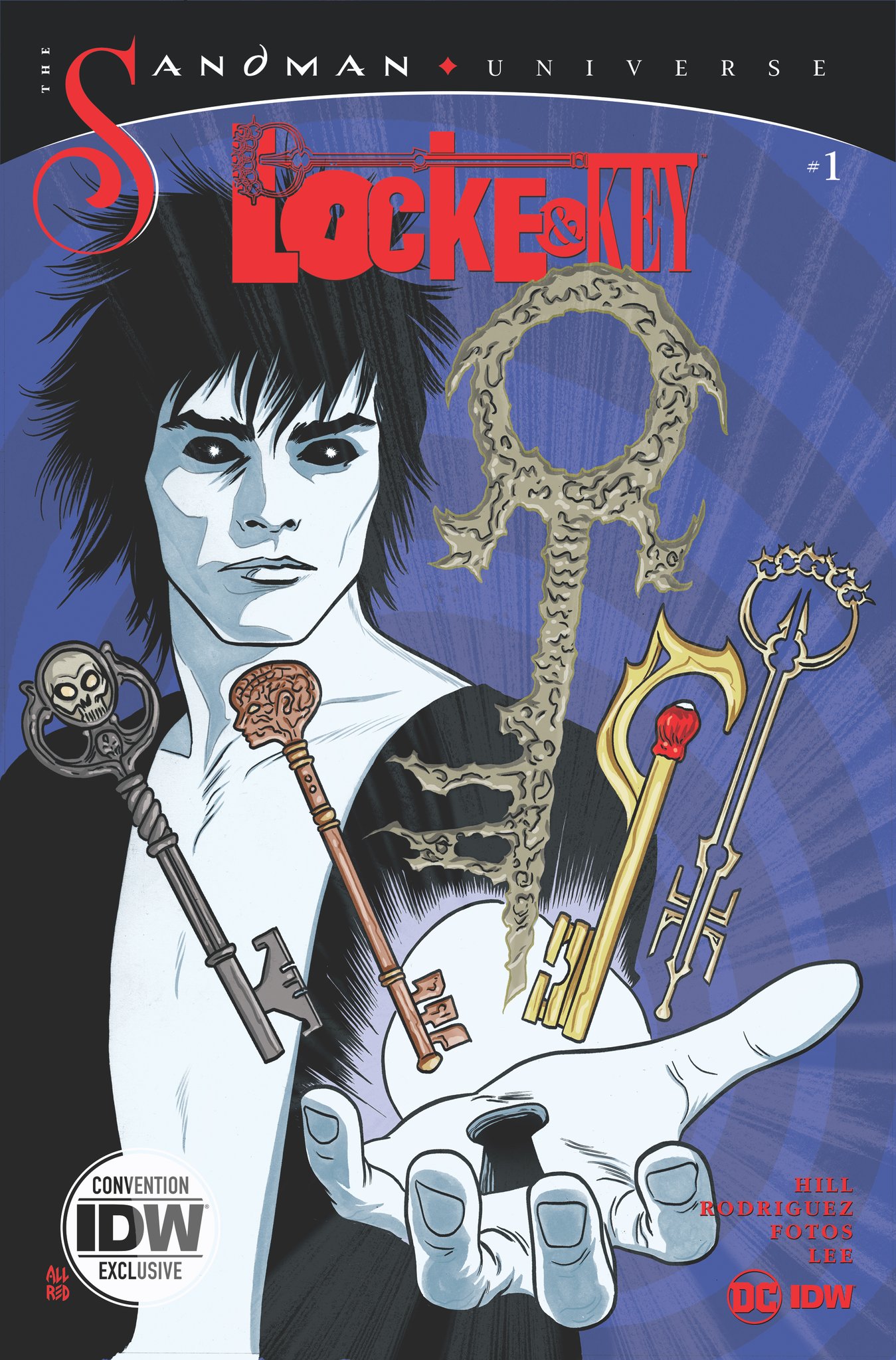 Canto III: Lionhearted #1 – $10
SDCC Exclusive cover by Drew Zucker & Vittorio Astone
Fan-favorite CANTO continues! The tiny clockwork knight in search of a heart has found his people's freedom and has saved them from the curse of the Shrouded Man, but is he ready to face his enemy on the battlefield? After making the ultimate sacrifice, Canto bears a weapon that could defeat the Shrouded Man and free all the inhabitants of the Unnamed World. Now, he races to find a hidden settlement of his former slavers to enlist them as allies in the coming war. That is, if the Shrouded Man doesn't find them first…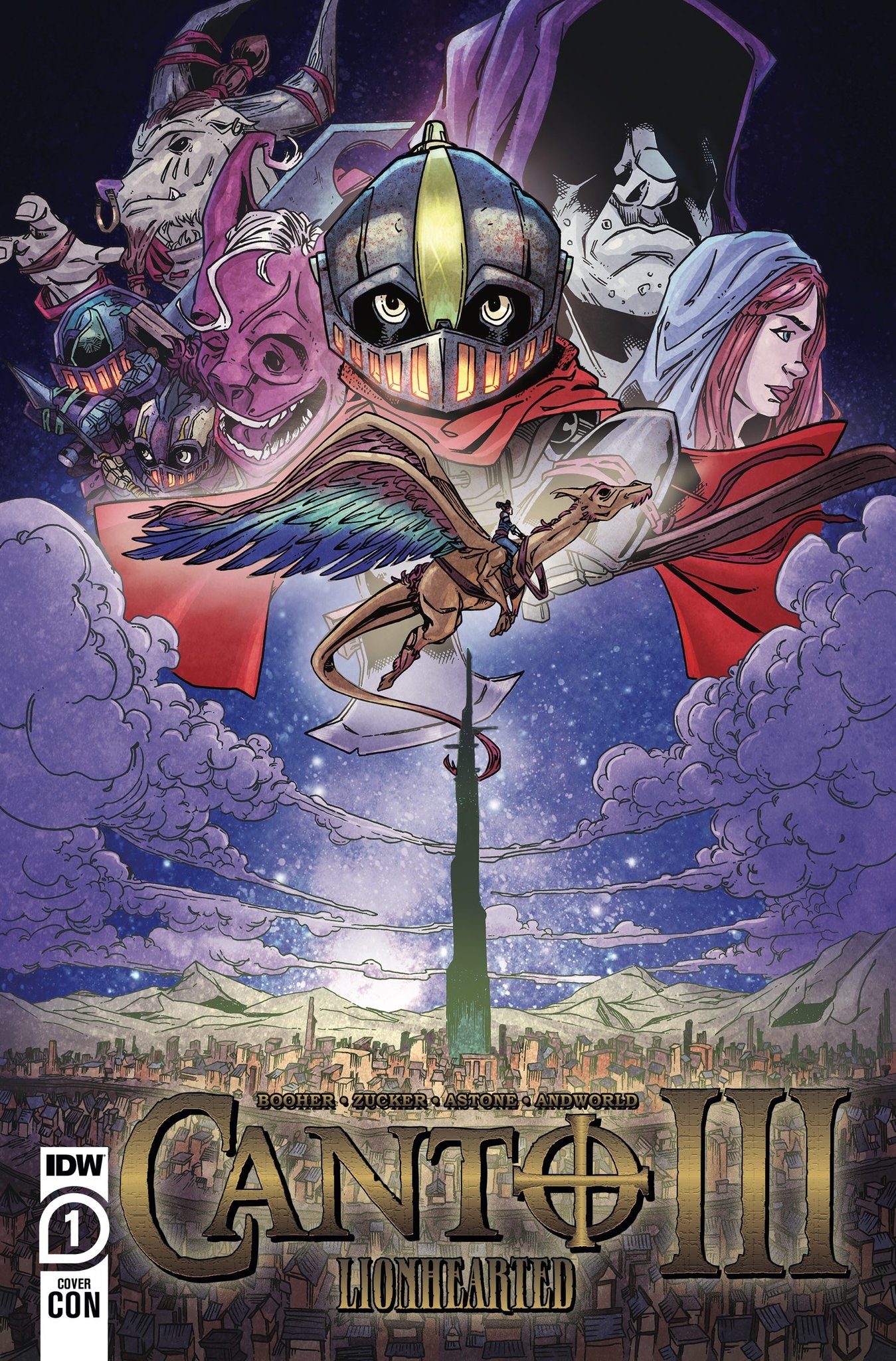 Star Wars: The High Republic Adventures #6 – $10
SDCC Exclusive cover by Nick Brokenshire
As the galaxy prepares for its Republic Fair, Qort and Farzala leave their Padawan friends to join in on the effort to fight against the fearsome Drengir, in this first issue of a two-part adventure! Writer Daniel José Older, bestselling author of Star Wars: Last Shot and artist Harvey Tolibao bring IDW into The High Republic, a massive publishing crossover spanning comics and prose!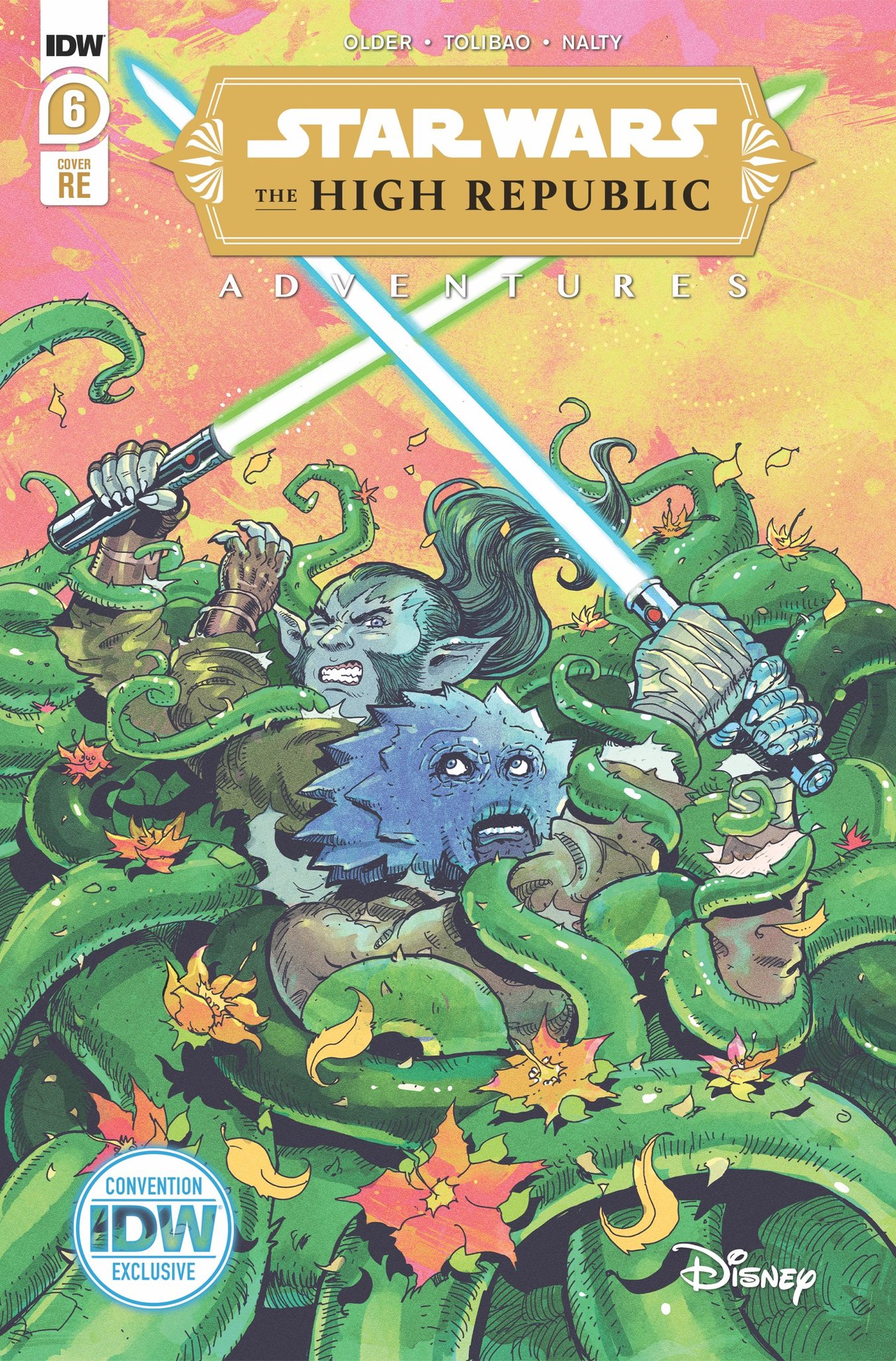 My Little Pony #100 – $12
SDCC Exclusive cover by Evan Stanley
Rainbow Dash, Spitfire, Celaeno, Lyra, and Bon Bon find themselves in the Bird Kingdom, where old friendships are tested and a new, mysterious enemy lurks in the shadows… who are the Knights of Harmony?!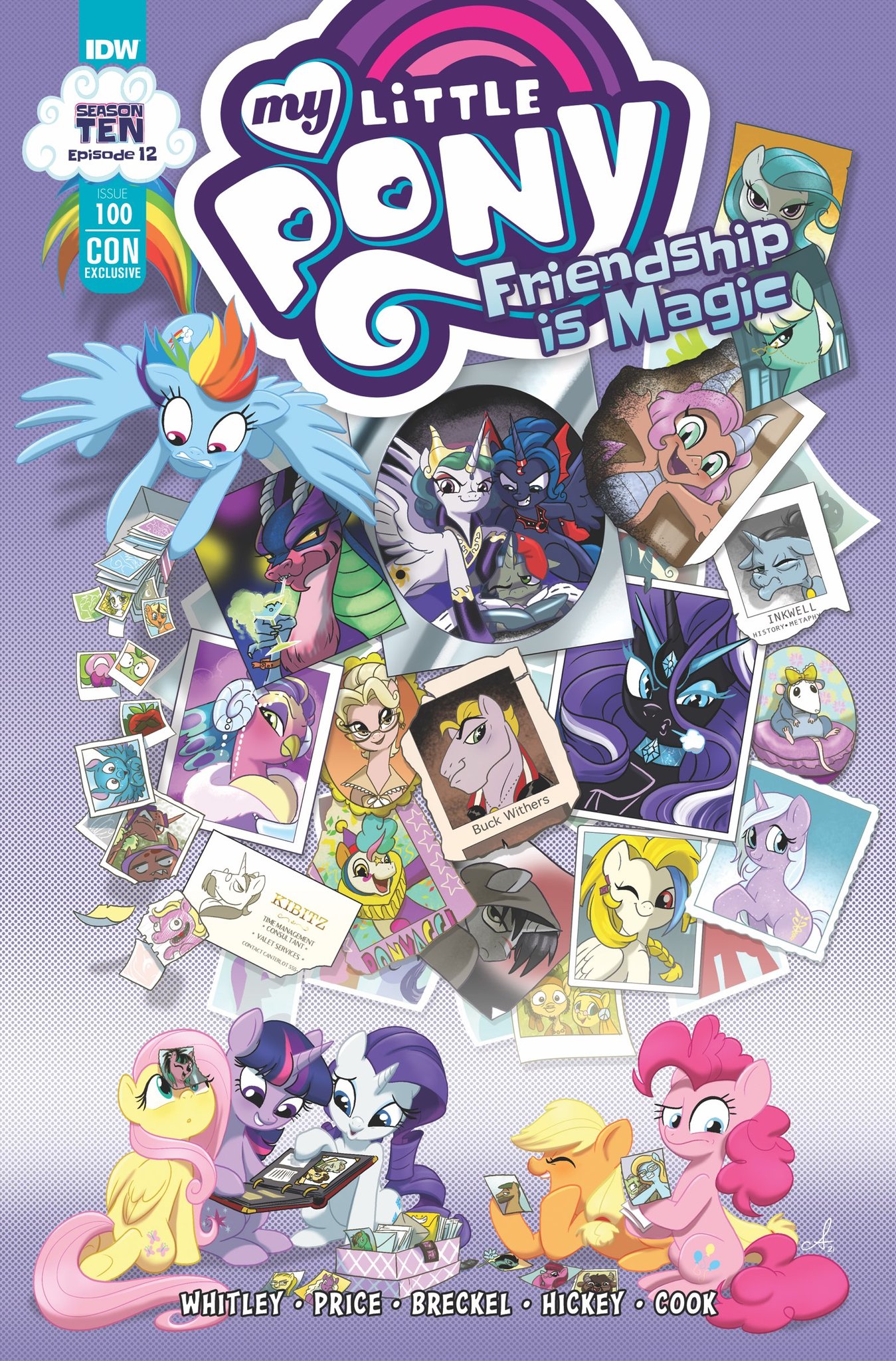 TMNT Annual 2021 – $12
SDCC Exclusive cover by Zach Howard/Nelson Daniel
For millennia, the Pantheon family have played a deadly chess game with humanity, willingly sacrificing innocent and guilty alike in their twisted pursuit of victory. But now, one member of the family sees the opportunity to end the eternal contest once and for all — a final, crushing triumph over his immortal siblings and all of human- and mutant-kind. The time has arrived for the Rat King to make his most chaotic and destructive moves yet. The time has come at last for… THE ARMAGEDDON GAME! Written by Tom Waltz and illustrated by Casey Maloney, Teenage Mutant Ninja Turtles Annual 2021 is the official prelude to the major TMNT event years in the making.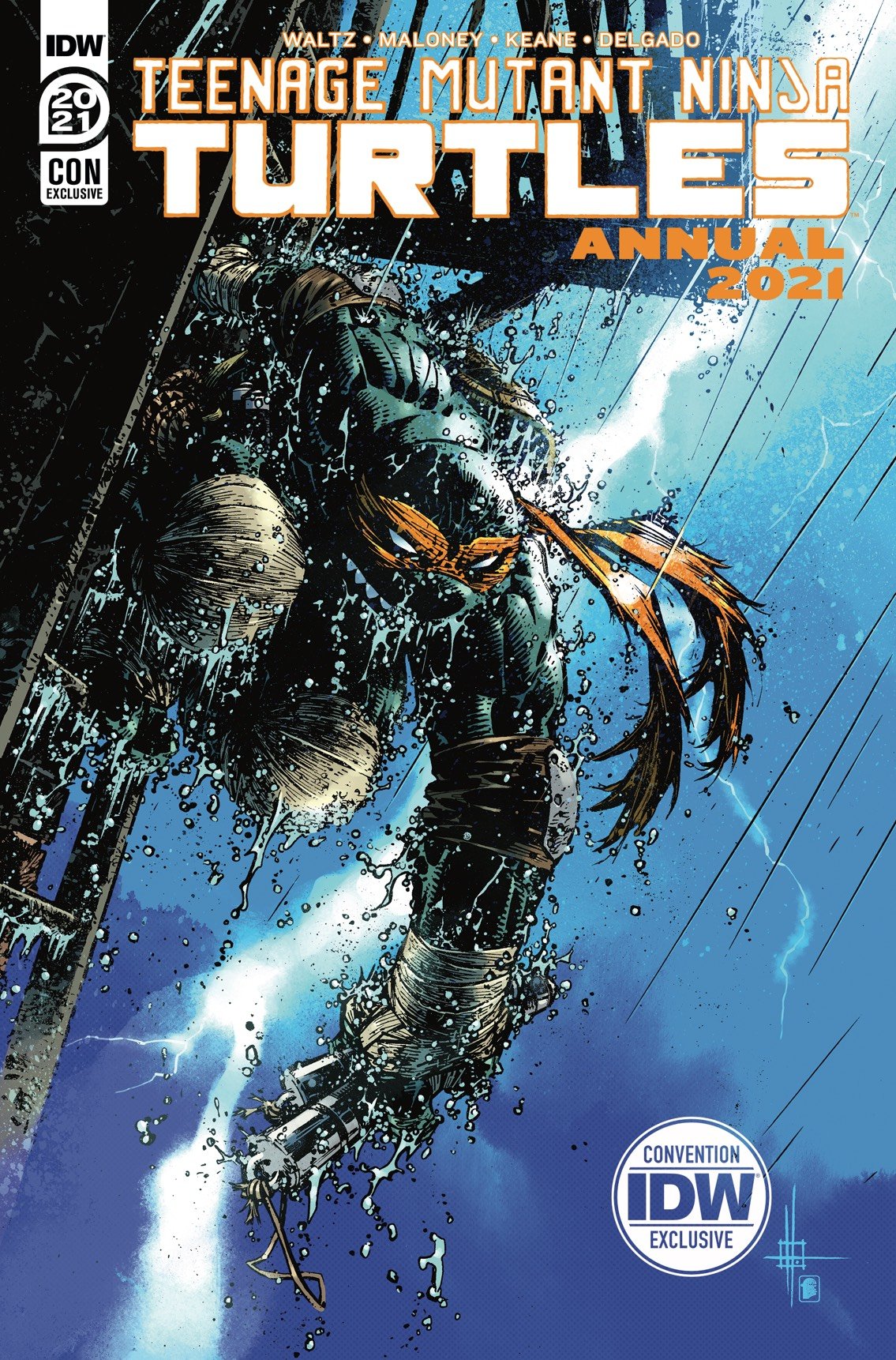 Sonic the Hedgehog: 30th Anniversary Special – $15
SDCC Exclusive cover by Mark Hughes
After 30 years of going fast, it's time for fans to celebrate the speediest hedgehog of all time! It's an unbelievable birthday celebration for Sonic the Hedgehog with his first Classic Sonic special!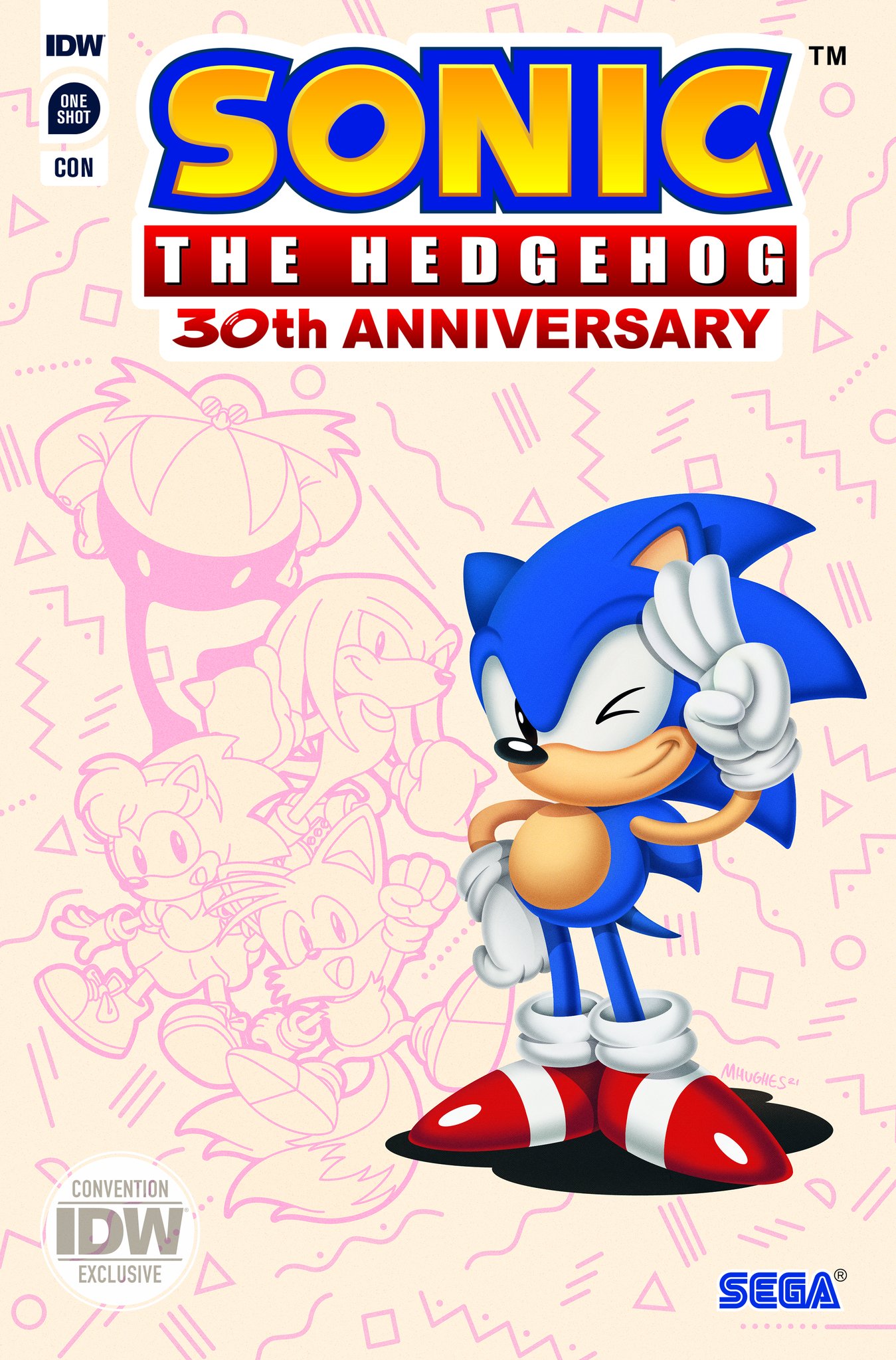 Bermuda #1 – $10
SDCC Exclusive cover by Dan Panosian
Presenting a fantastic new adventure by New York Times bestselling and multiple Eisner Award-winning writer John Layman (Chew, Detective) and eye-popping, mind-blowing art by Nick Bradshaw (Spider-Man, Wolverine).
There's a region in the Atlantic Ocean where planes disappear, ships are lost, and traveling souls go missing… never to be heard from again. And there's an island within this place, mysterious and uncharted, untouched by time and civilization, where all who are lost end up—human or other! Bermuda lives here. She's 16, scrappy, and living on this insane and wondrous jungle island—fighting at every turn to survive—is the only life she has ever known. She can handle the dinosaurs, the pirates, the crazed soldiers, dark magicians, and strange monsters. But the weird new kid who washes ashore just may be the biggest challenge Bermuda has ever faced—as he drags her along on a perilous rescue mission she wants no part of… and he's likely to be the death of both of them!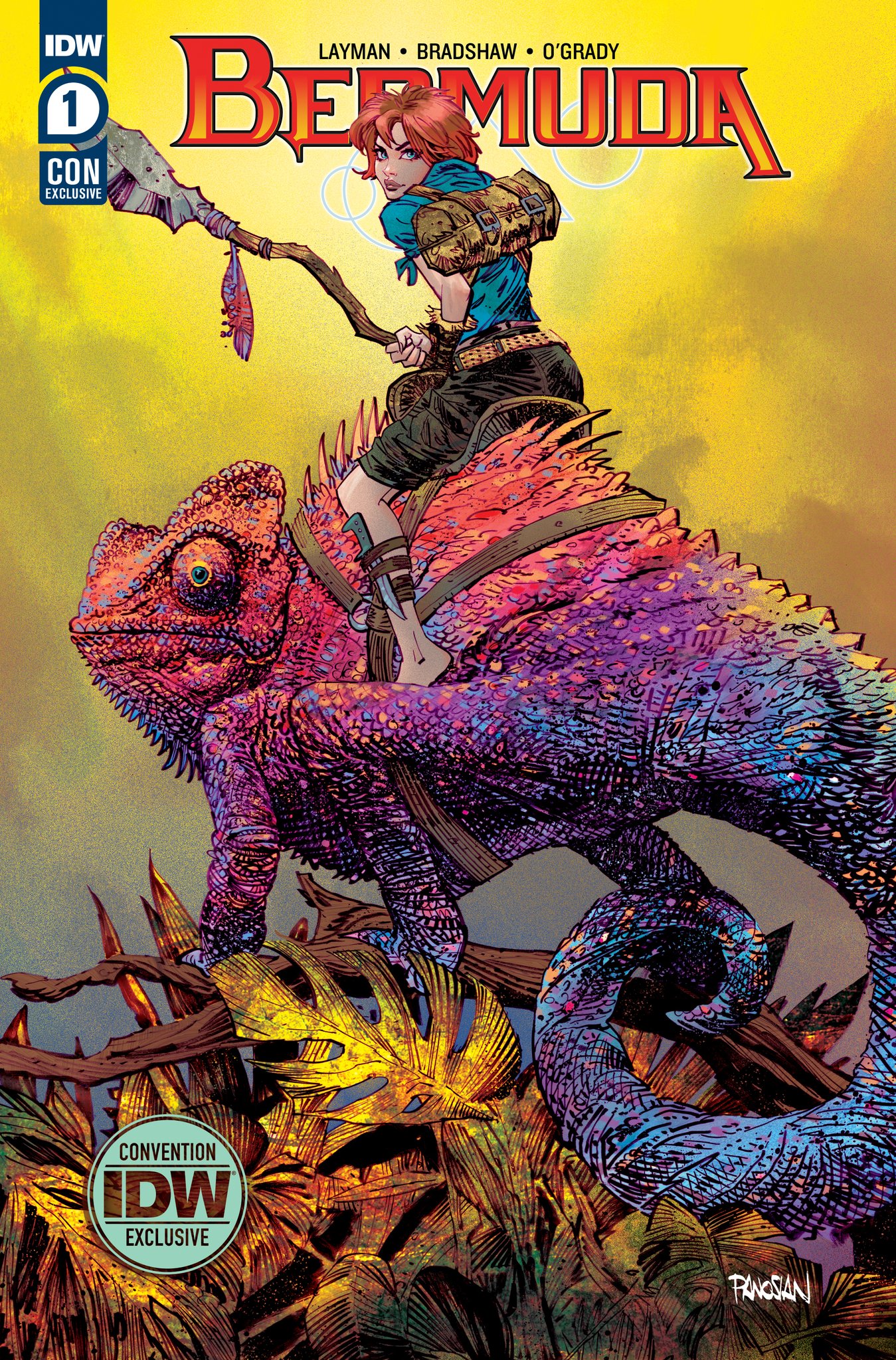 TMNT: The Last Ronin – $20
SDCC Exclusive cover by Ben Bishop & Luis Antonio Delgado
Unexpected allies from the past reveal a possible path to salvation! As the Foot Clan sweeps NYC for the rogue Ronin, a final desperate plan in the name of vengeance is made! Spanning decades, this issue's action and intrigue will set up the astounding final issues!
G.I. Joe: A Real American Hero #284 (Cover A, "CID" Team) – $10
SDCC Exclusive cover by Dave Johnson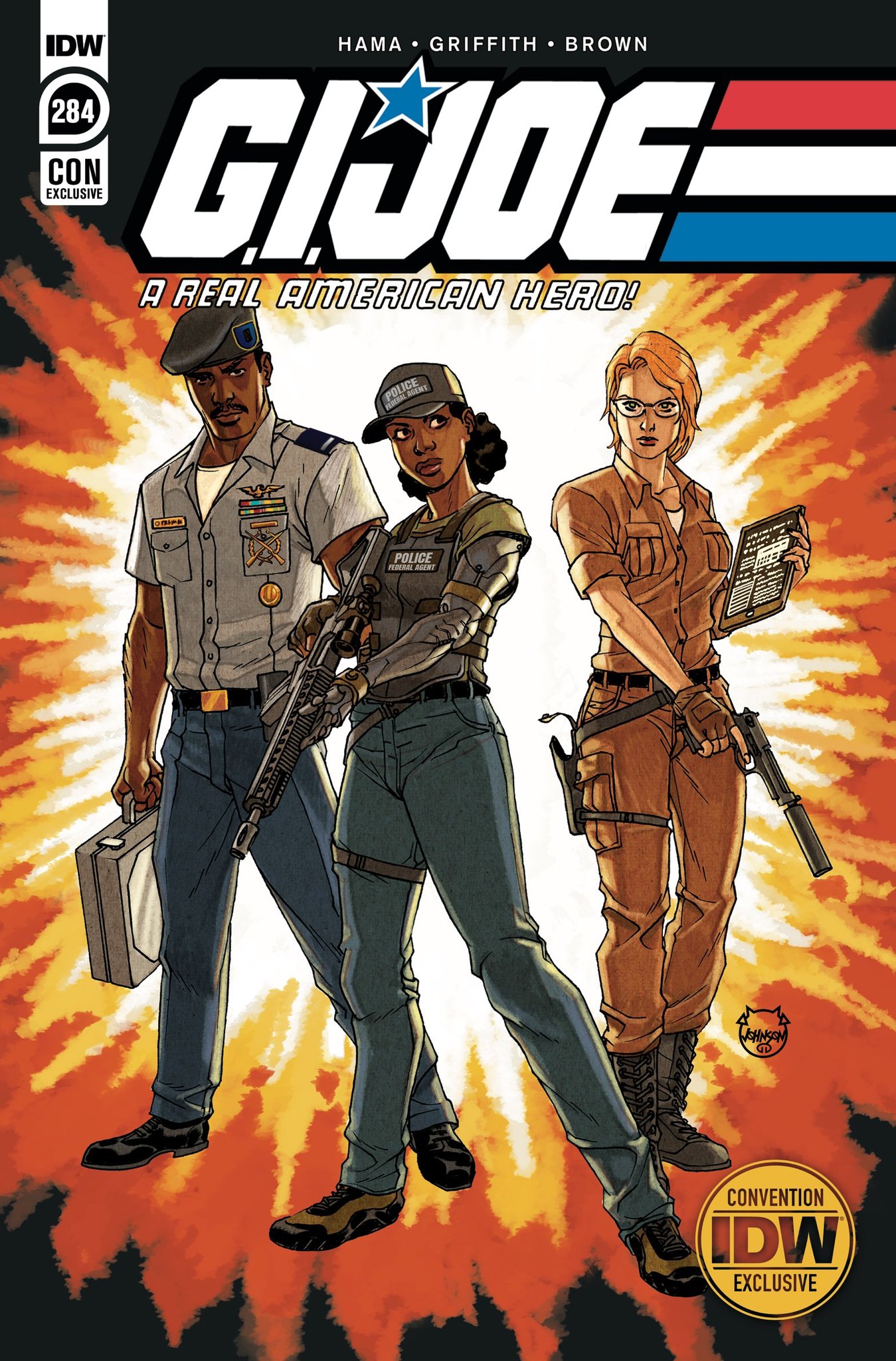 G.I. Joe: A Real American Hero #284 (Cover B, "COVERT" Team) – $10
SDCC Exclusive cover by Dave Johnson, Roi Mercado, & William Soares
"Murder by Assassination" Part 4! Murder, mystery, and mayhem as the newest JOE continues her investigation into Cobra's chaos. Can she, with the help of some special friends, solve the mystery and save the day before it's too late? The plot thickens as Living Legend Larry Hama and superstar artist Andrew Griffith (Transformers), continue their bombastic tale featuring the exciting new JOE team member—codename: SHERLOCK!
Get cover A and B for a discounted rate!