Designer toy company Kidrobot always makes some of the most visually interesting, high-end (but still affordable) exclusives at the convention – and this year is only different in that the sale will be entirely online.
Kidrobot will be launching this year's exclusives on Friday, July 23 at 9AM PT via their website.
Here's a look at this year's exclusives:
Exclusive Astronaut The Stars My Destination Dunny – ORION Edition – $100
Limited edition of 500
From the dawn of space exploration to current and ongoing missions… Here's to space travel! This summer, Kidrobot takes one giant leap for DUNNY transporting us to a new destination with the first Astronaut The Stars My Destination "ORION" 8-inch Dunny. Dunny is prepared to explore the extraordinary in a fabric Kidrobot Dunny Astronaut space suit and shielded helmet. 3… 2… 1… Blastoff!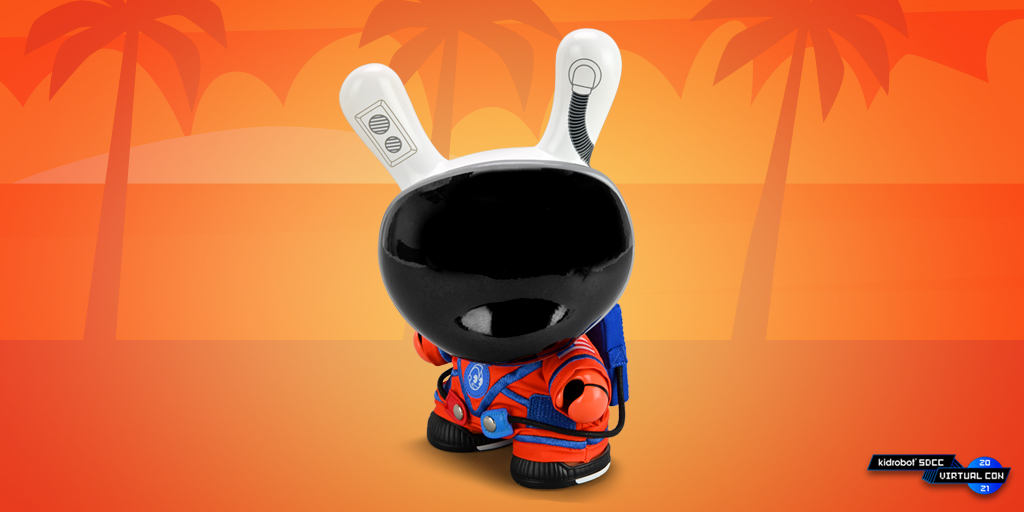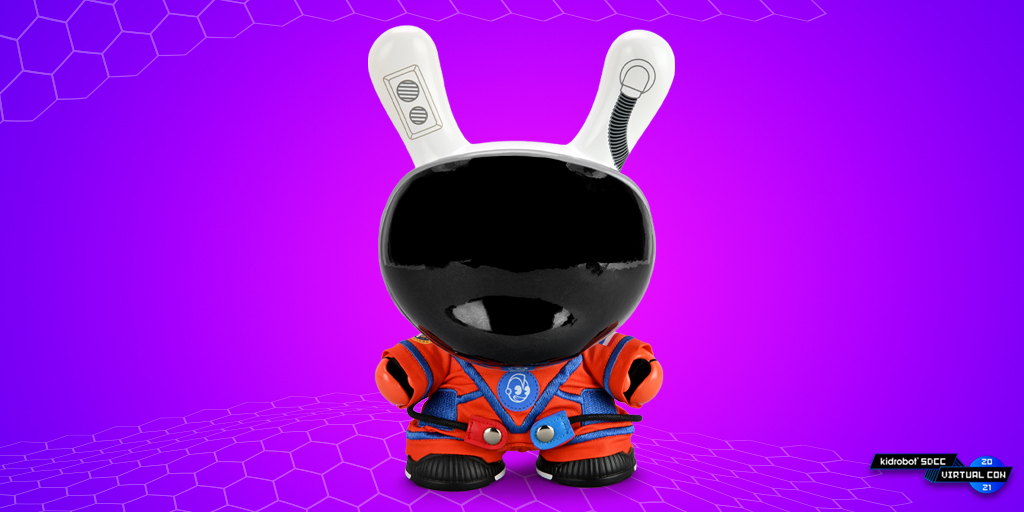 Backstab Smorkin' Labbit 14″ Plush by Frank Kozik – $34.99
Limited edition of 1,000
Perhaps he was involved in a hideous kitchen accident. Or maybe he was betrayed by his closest friend. Either way, this 14" plush Backstab Smorkin' Labbit seems entirely unfazed by the (removable) knife protruding from his back. Labbit is a smoking, unshaven rabbit character created by legendary pop artist & Kidrobot Cheif Creative Officer, Frank Kozik. Originally featured in Kozik's famous nineties rock poster art, Labbit and his signature butthole (pink satin-lined in this instance) were adopted by Kidrobot in 2003. This beloved chain smoker is a born classic. But who cares. Labbit doesn't.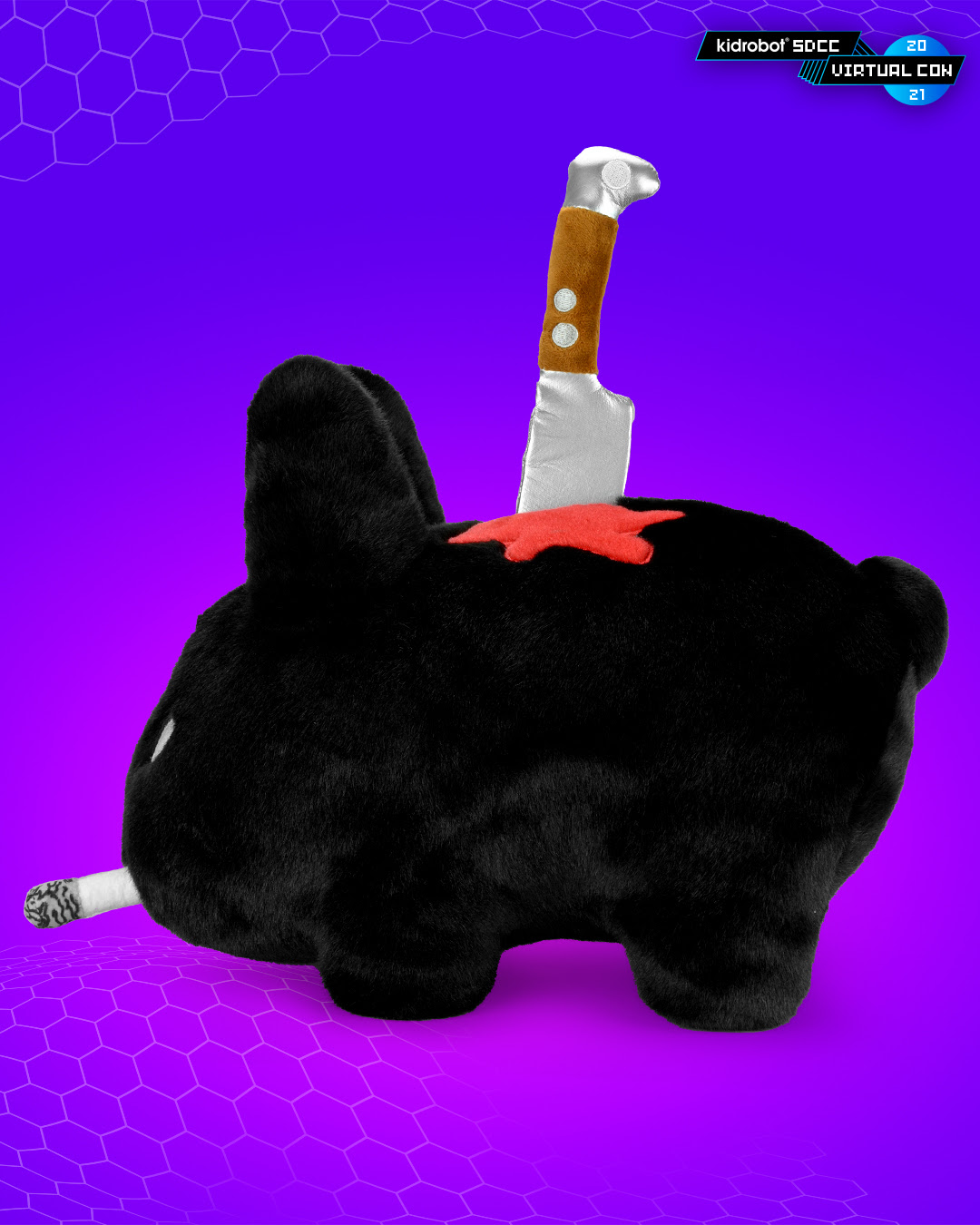 Kidrobot x Elton John "Goodbye Yellow Brick Road" Satin Jacket – $150
Limited edition of 900
Pulled from the cover of Elton John's bestselling album to date, this bomber jacket inspired by the one on Goodbye Yellow Brick Road is a style sensation worthy of the legend himself! Shiny pink satin with dazzling glitter embroidery reads "ELTON JOHN" across the back and features 2 pockets plus green-and-white striped knit trim. Polyester, fully lined.