Stan Sakai, creator of the beloved comic series Usagi Yojimbo, isn't letting [email protected] go by without offering fans some new originals, commissions, and debuts.
Brand new originals launched in his webstore this morning, though hurry — as several have already sold out as of the time of press.
If you're still dying to get your hands on an original, you can also try to score a commission. Sakai rarely opens his commissions, and due to his hectic schedule, he's only accepting five this year. You can submit your ideas now through Saturday, July 24 at 5PM PT. Find more information on his site.
Here's a look at his other offerings for San Diego Comic-Con:
Chibi Usagi Plush – $25
This 8″ (12″ with the ears) plush was designed by Julie Sakai the co-creator of Chibi Usagi – Attack of the Heebie Chibis.
Usagi Yojimbo #20 Virgin Cover – $39.95 – $99.95
Available in unsigned, signed, half torso sketch, and dual half torso sketch options.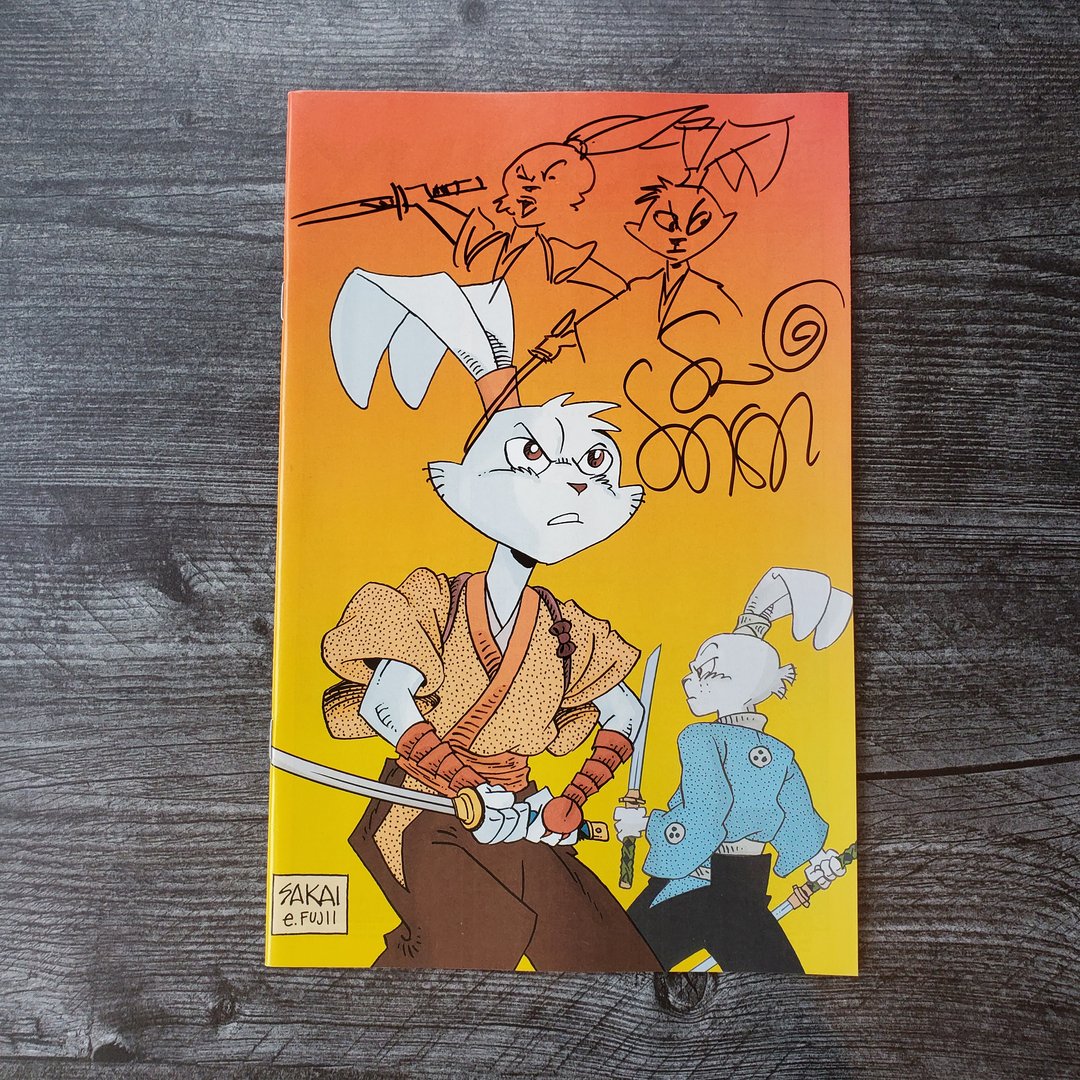 Usagi Yojimbo #20 Blank – $30-$40
Available unsigned or signed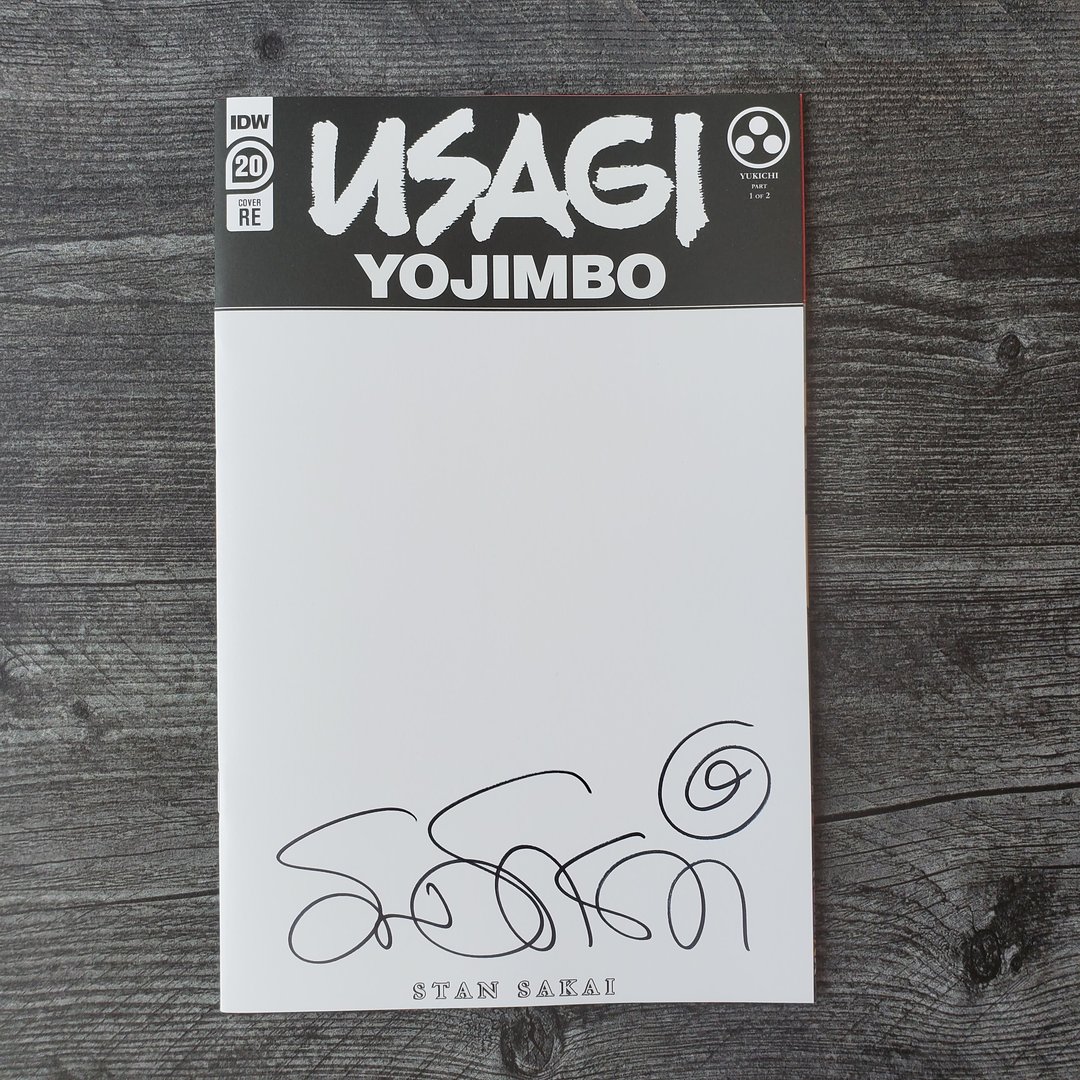 Usagi Yojimbo #20 Cover 2 Bundle (Virgin + Regular) – $50-$120
Available signed, half torso sketch, and dual torso sketch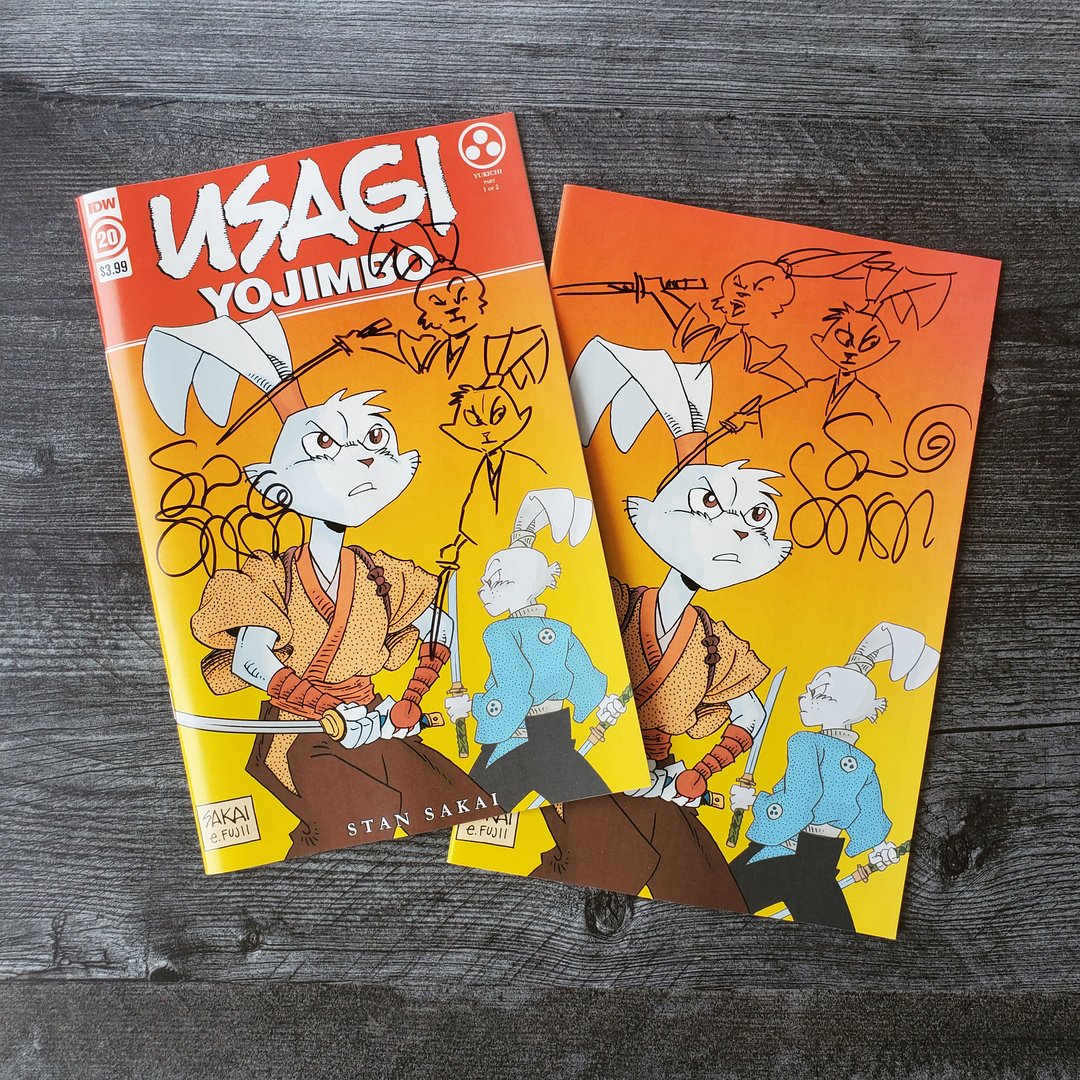 Chibi Usagi – Attack of the Heebie Chibis – $12.99-$45
Available unsigned, with Stan and Julie dual signature, and Stan and Julie remarque