They came in just under the wire this week, but as promised, CCI announced five more Special Guests for Comic-Con Special Edition this November.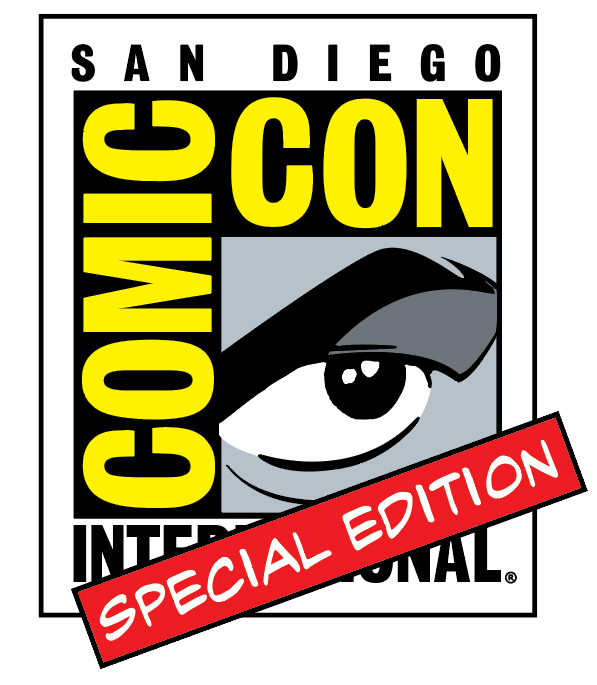 From the Toucan Blog, here are five more Special Guests for CCSE this November:
Henry Barajas • Latinx author best known for his graphic memoir about his great-grandfather Ramon Jaurigue, La Voz De M.A.Y.O. Tata Rambo, and for Latinx fantasy Helm Greycastle. He has contributed to anthologies such asWhere We Live and The Good Fight. Recently, Barajas wrote the Marvel/SOMOS Healthcare Avengers #1 to inspire the fine people of New York City and the Latinx community to get the COVID-19 vaccine.
Sina Grace • writer and artist known for a prolific library of work that balances slice-of-life, blockbuster action, and everything in-between. His groundbreaking Iceman series at Marvel Comics paved the way for Grace to work on all of his favorites: Jughead's Time Police for Archie, Wonder Woman for DC, Go Go Power Rangers for BOOM! Studios, and The Haunted Mansion for Disney/IDW. He is currently promoting Getting it Together and the upcoming Rockstar and Softboy at Image Comics, as well as the comic book continuation of the hit game 2064: Read Only Memories for IDW.
John Jennings • Writer/artist, professor of Media and Cultural Studies at the University of California at Riverside, co-editor of the Eisner Award–winning collection The Blacker the Ink: Constructions of the Black Identity in Comics and Sequential Art. His projects include the horror anthology Box of Bones (Rosarium Publishing), The Eisner- and Hugo-nominated adaptation of Octavia Butler's Parable of the Sower (ABRAMS ComicArts, with Damian Duffy), and the award-winning New York Timesbestselling graphic novel adaptation of Butler's classic dark fantasy novel Kindred.
Cindy Pon • author of Silver Phoenix(Greenwillow), which was named one of the Top Ten Fantasy and Science Fiction Books for Youth by the American Library Association's Booklist and one of 2009′s best Fantasy, Science Fiction and Horror by VOYA; of Serpentine and Sacrifice (Month9Books), which were both Junior Library Guild selections and received starred reviews from School Library Journal and Kirkus; and of WANT (Simon Pulse), also a Junior Library Guild selection, a near-future thriller set in Taipei. The sequel, RUSE, is out. Pon is the co-founder of Diversity in YA with Malinda Lo.
Brent Spiner (Friday only) • Brent Spiner is an actor, comedian, and singer best known for playing the android Lieutenant Commander Data on Star Trek: The Next Generation from 1987 to 1994. He has appeared in numerous television roles, in films, and in theater on Broadway, Off-Broadway, and Los Angeles. He currently has a role in the TV series Star Trek: Picard. Brent's first book, Fan Fiction: A Mem-Noir: Inspired by True Events, is available now.
Special guests typically receive a special "Spotlight" panel during the convention, so attendees have a chance to hear their favorite authors and artists speak live.
According to CCI, they'll announce additional guests next week – so keep your eyes peeled for more exciting announcements. You can also catch up on tons of other things and people who will be at Comic-Con Special Edition in our Under the Dinner Table updates.
Are you excited about these guests? Let us know in the comments.