Today's edition of Under the Dinner Tables is mostly focused on the exhibit show floor — which is almost fully baked. Exhibitors received their booth and table placements, which hopefully means the rest of us will get a look at the full menu soon. But whatever your palette — be it comic writers and artists, literary authors, Squid Game, sports, or more — we have something for you.
Here's a look at the news you might have missed:
Artist Jin Yung Kim, also known as JYK All Day, has created a new piece in his Pop Wagons collection, which showcases pop culture characters and their rides (or imagined rides). You can pick up this Squid Game piece at Comic-Con Special Edition — and you don't even have to play Red Light, Green Light to score.
View this post on Instagram
Comics writer Alex Chung, best known for his work on Buckets, Zayra, and more, hinted that he could be at the convention this November. Will he be on a panel? At a booth? We'll have to wait to find out.
Yeah, I usually get my flu shot around this time. And I guess that's good timing because I'm still on track to do that San Diego Comic Con Special Edition show.

— Alex Chung (@Alex_Chung) October 26, 2021
Hey, remember G4 and Attack of the Show? A new documentary created by Chris Gore, Attack of the Doc!, aims to look at what happened to both, and you can get a sneak peek and the debut of the official trailer at a panel called "Docs That Rock" on Saturday, November 27 at 7PM.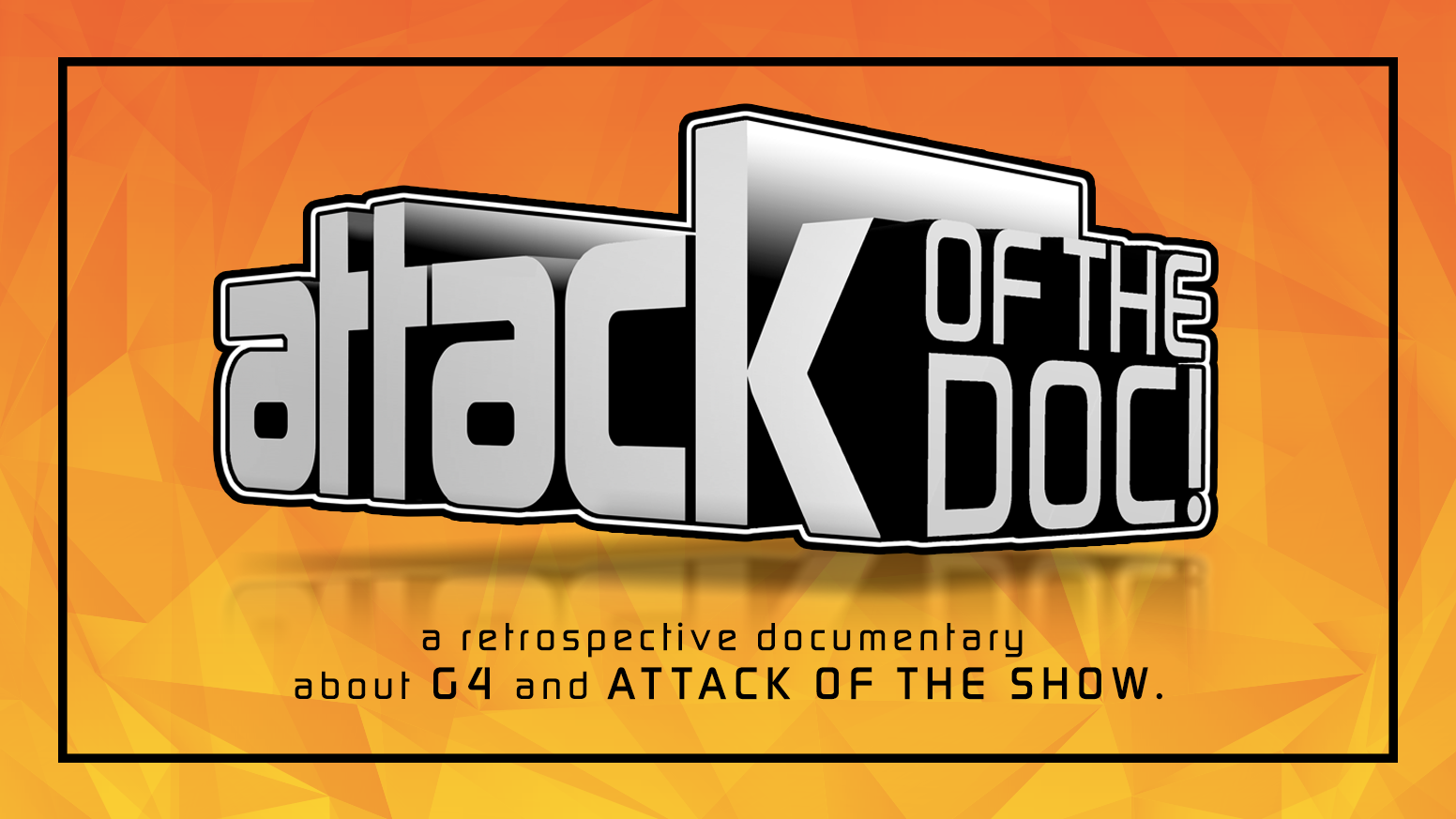 Writer and musician David Lucarelli and his Abacab Studios will be making their one and only convention appearance for the year at CCSE. Stop by to check out his creative works in Small Press P-15.
I'm SUPER excited to announce my one and ONLY con appearance of 2021: Abacab Studios will be in Small Press P-15 @Comic_Con See me 4 the period crime drama of Tinseltown, the coming of age Gothic adventure of The Children's Vampire Hunting Brigade and so much more! @SD_Comic_Con pic.twitter.com/4C0xzLbZkv

— David Lucarelli (@DavidLucarelli) October 30, 2021
It's all about the swag! Be sure to stop by the Star Wars Society booth on the Comic-Con Special Edition exhibit floor to pick up a Dude Vader button.
Dude Vader buttons will be given as prizes at the San Diego Star Wars Society booth at SDCC SE November 26-28 pic.twitter.com/ZJTbBx6V4E

— Christopher Canole (@DudeVaderCanole) October 24, 2021
Fan favorite BAIT will be dropping some new items at the convention, including a Funko Pop! which will be at both their booth on the exhibit floor and their physical store in the Gaslamp. We'll have more details for you soon.
def dropping a funko at SDCC and our stores!

— BAIT (@BAITme) October 24, 2021
While you're on the exhibit floor, be sure to check out Twitch gamers Chew Gamers, who provide players with walkthroughs and helpful tips.
ChewGamers will be attending SDCC and LACC!
We have our passes our booth spaces we are revved up and ready to get back out in the Convention world meeting and greeting with all our current and new fans, followers, and subscribers! We look forward to seeing you there!
CG1 pic.twitter.com/T0gMCTeD9u

— ChewGamers (@ChewGamers) October 27, 2021
While we told you last week that digital artist Jay Peralta, also known as Atra Messor Art, would be making the trek to CCSE – here's a look at the holographic exclusive prints he'll have at the convention. They're limited to just 10 of each, so if you want to pick one up at the show, be sure to message him to pre-order yours now.
View this post on Instagram
Artist and illustrator S. Preston combines his love of sports and art to create amazing works like his series Ball Park Princess and Minimalist Ballpark. You can catch him on the show floor in November.
Got my booth placement for #SDCC Special Edition! Cya on Black Friday weekend in San Diego!

— S. Preston (@PootPoot) October 29, 2021
Robert McKeone, also known as Bob! Draws Stuff, will also be exhibiting at Comic-Con Special Edition, and you better believe he ain't afraid of no ghosts.
View this post on Instagram
It is confirmed I got a table at Nov comic-con in San Diego!!!

— writermariani (@writermariani) October 29, 2021
Looks like I've been given a placement at the SDCC thanksgiving edition! So somehow I made the cut. It's going to be… interesting.

— 𝗕𝗲𝗻 𝗧𝗲𝗺𝗽𝗹𝗲𝘀𝗺𝗶𝘁𝗵 (@Templesmith) October 29, 2021
Choice Fine Art is also heading to the convention, and they're bringing with them exclusive art, artist appearances, and a "treasure trove of never-before seen art from the DC and WB archives".
View this post on Instagram
Artist Don Nguyen shared a list of suggested booths to stop by during Comic-Con Special Edition, including artists David Mack, Josh Figueroa, and more. If you stop by, tell them Don sent you.
Headed to @Comic_Con Special Edition?

Check out these wonderful people! @CalStateLA is on here?! IDK but I went there for a minute😉

Need a badge? https://t.co/NK7EUFPlaH pic.twitter.com/eEvwkngDjs

— Don Nguyen 🦃 SDCC Special Edition BB-44 (@nguyeningit) October 30, 2021
Lauren Jankowski, author of books like The Shape Shifter Chronicles, will also be exhibiting at Special Edition. You can find her in Artists Alley P-04.
Since I got my table assignment, I guess I can officially announce that I will be tabling in Artists Alley at SDCC Special Edition in November. I'm so excited and nervous!

Come see me at table P-04 if you're there 🙂#conventions

— Lauren Jankowski (@Lauren_Jankowsk) October 30, 2021
Legends Comics and Games, a Fresno-area shop, can be found on the exhibit floor at booth #1012.
View this post on Instagram
I will be set up at San Diego, con special edition and Los Angeles, comic con https://t.co/D2a0kybOQU

— Frank Forte (@FrankForteArt) October 29, 2021
Anything we missed? Let us know in the comments, drop us a line, or tweet us at @SD_Comic_Con.