We are less than three weeks away from WonderCon Anaheim 2022, and the big (sister) show will be here before we know it. Badges are still available (just go to your Member ID) for what is sure to be an awesome weekend of exclusives, artwork, panels, cosplay, and more!
Here's a look at the news you might have missed:
Get your gaming accessories on with Thornhill Gaming, who are excited to be exhibiting at the convention for the first time. Stop by to give them a warm welcome (and to pick up some tabletop and dice accessories!).
Holy shit…I got into wondercon.
Didn't feel real, just got my booth assignment.

— Thornhill Gaming (@thornhillgaming) March 3, 2022
Illustrator Megan Porch is heading to WonderCon, and she's bringing what looks like some fun-guys with her (we're not sorry). She will have this adorable mushroom tote for purchase at the con. This is a bag that really looks like it has so mushroom for all your belongings (still not sorry).
Very excited about the merch I'm gonna have for #Wondercon! Here's a little mock up of a tote bag I just ordered. pic.twitter.com/5t2inG0BOW

— WONDERCON AA C-62!! (@magpiegram) March 9, 2022
I am vengeance! I am the night! I am… artist Jin Yung Kim (also known as JYK All Day)'s latest WonderCon exclusive Batman print! To go along with his new Batman Beyond sticker, JYK has also created a mini print headed to the con.
Here we goooo! New Super Mini print coming to WonderCon in April. Dropped in a simple background and enhanced some lighting just for this print. So moody!
.#art #batmanbeyond #batman #hellared #WonderCon #jyk_allday https://t.co/UGvbXddK9x pic.twitter.com/ZMoDqYf7Kd

— JYK All Day (@JYK_AllDay) March 12, 2022
But wait! There's more! JYK All Day also showed off his latest "Pop Wagon" print, part of a series which features food trucks based on some of your favorite pop culture. His latest print features a "Short 'N' Sweet Cafe" and is dedicated to Pixar's beloved short films, with many of your favorite Pixar shorts characters featured. You can pick it up, and more, at Artists Alley #A-9.
The latest #popwagon has arrived! You may have seen some WIPs through my stories and many of you were close with what I was basing this from. This piece was definitely inspired by many of Pixar's fantastic shorts. Couldn't get them all in there, but thes… https://t.co/hydhFwpjaL pic.twitter.com/462SdSmp57

— JYK All Day (@JYK_AllDay) March 11, 2022
Artist Don Nguyen, best known as the creator of Pablo the Gorilla, will be exhibiting at WonderCon Artist Alley #B-50 — and he's also shared where many of his friends can be found on the show floor. While we're still waiting for the full exhibitor map, this is a good start for many favorites!
Okay friends, who am I seeing at @WonderCon? Not on this graphic? Are we pals? Post your spot! 😚 pic.twitter.com/VbeulgAGUi

— Don Nguyen 🤡 All C's Fan Expo (@nguyeningit) March 9, 2022
We'll be able to share more details about what our friends at Toddland have hidden under their beards with you soon, but for now, they've given fans a sneak peek at one of this year's Bob's Burgers WonderCon pin sets. Can you guess what the next set will be? Keep an eye on their social media for your chance to guess.
CONGRATS to @emileewood13 on our Instagram feed for guessing the pins that go on this card!! We'll do another "guess what the pin is gonna be" tonight everyone!! Our new releases will be online next week for everyone to order! @BobsBurgersFOX @SD_Comic_Con @WonderCon #BobsBurgers pic.twitter.com/MPbsMepTtM

— toddland #stayrad® (@toddlandstore) March 12, 2022
Like this chance, right here:
Tonights @BobsBurgersFOX guess it & win it pin card! Be the first to guess the correct new pin that we're making that goes on this and you win it! We'll post the correct answer tomorrow! All new #bobsburgers on https://t.co/56KWC1ZVk5 sometime this week! @WonderCon @SD_Comic_Con pic.twitter.com/IeySELrLAO

— toddland #stayrad® (@toddlandstore) March 13, 2022
After giving fans an awesome X-Men print at the Comic-Con Special Edition panel, X-Reads Podcast and House of X Podcast have a new and exciting bonus for X-Men fans. For those who attend the X-Men Fandom Panel (exact date/time/room still TBA), if you are one of the first 300 people in attendance, you will get to take home this snazzy Minster Sinister print by artist Luciano Vecchio. Now that is an x-citing piece of swag.
Classic MISTER SINISTER
Digital Commission

***

You could get your hands on a print of this by attending the X-Men Fandom Panel that is going to be at @WonderCon this year hosted by @House_of_X and @xreadspodcast by being one of the first 300 people at the panel pic.twitter.com/QGIHQ2cN36

— Luciano Vecchio (@LucianoVecchio) March 11, 2022
Phantasmic, a curator of "fantastical art and design influenced by manga, anime, film, sci- fi, fantasy, horror", and more, will have their latest art books on hand at WonderCon. Head on over to Booth #2137 to check out all their offerings.
Phantasmic is coming to Wondercon in Anaheim California, April 1-3. Swing by table 2137 and check out our latest art books or just say hi! pic.twitter.com/lcpx2TDMqN

— Zato Ichi (@phantasmic_com) March 10, 2022
Get your game face on, game developers, because the annual Gaming Creator Connection is back. WonderCon will once again be hosting the GCC, where aspiring game developers can mingle with seasoned veterans of the game industry for advice and expert guidance. You can apply now to participate in the Saturday, April 2 GCC, which will be held from 2pm-4pm PT. Find more information on CCI's site.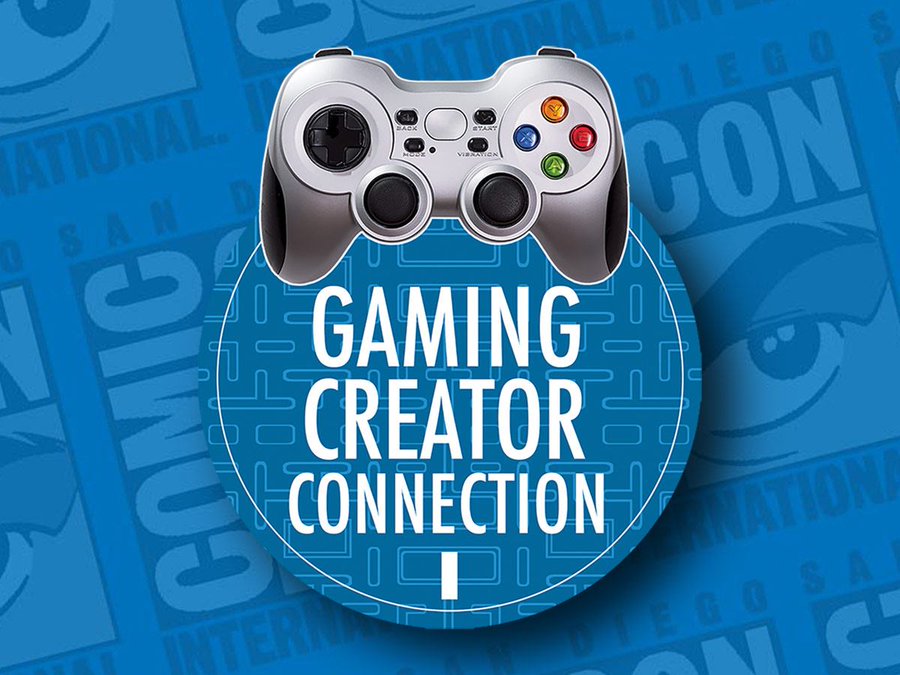 Comic Creators can also get in on the action, as the annual WonderCon Comic Creator Connection is also back. The comics networking event will take place on Friday, April 1 and Saturday, April 2 from 7pm-9pm PT in Room 204C. Exact details on what to bring with you to the event can be found on CCI's site.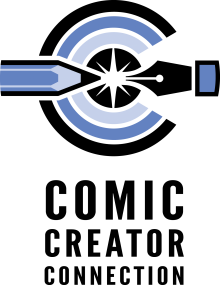 Artist Priscilla Wilson, also known as Valor & Vellum, has awesome new exclusives for you at WonderCon — and they are official exclusives. They have a sticker and everything, see?
Not gonna lie. I'm pretty friggin' stoked to be putting these stickers on my #WonderCon exclusives! Vinyl stickers were printed by @PrettyGoodPrint pic.twitter.com/D4bBFRzKIO

— Art of Priscilla Wilson 🔜 Ani-Me #99 (@valorandvellum) March 12, 2022
If artist Jeff Pina doesn't have new prints to show off for you, is it even a proper WonderPost? Luckily for us, he's been busy making brand new art for you, in the form of Disney's The Black Hole and Sailor Moon.
I LOVE THE BLACK HOLE!!! And more people should see it!#theblackhole #blackhole #disney #movie #70s #robot #robots #marchofrobots #classic #cute #chibi #art #WonderCon pic.twitter.com/eocc6P91Nn

— Jeff Pina Makes Comics (@JeffPina78) March 13, 2022
When #anime was in short supply on tv in the #90s #sailormoon got us thru those tough times.#manga #WonderCon #anaheim #chibi #art #print #sailorscouts #cute pic.twitter.com/uwKFSpoTZG

— Jeff Pina Makes Comics (@JeffPina78) March 13, 2022
Geek style brand Hero Within also had a sneak peek to share off, that they tagged with #Godzilla. Coming soon to WonderCon — after it finishes destroying a few cities first.
Shhh, a sneak peek! 🤫#WonderCon#Godzilla pic.twitter.com/XAOfAsycOK

— Hero Within (@HeroWithinInc) March 9, 2022
Anything we missed? Let us know in the comments, drop us a line, or tweet us at @SD_Comic_Con.