Pop surrealist artist Camilla d'Errico's work is always filled with vivid colors, fascinating characters, and beautifully imaged worlds. This year she'll be at Booth #2743 with both exclusives and debuts for the show including puzzles, mystery boxes, prints, coloring books, and more.
For those who can't make it to the show, she will also have item releases online. You can also catch Camilla on her Instagram Live on Monday, July 18, signing the textured print below.
Let's take a look at what she's bringing to the con:
Camilla d'Errico Mystery Boxes – $75
New this year, Camilla will be bringing her Limited Edition Mystery Box in-person. These branded 12″x9″x2″ boxes are limited to just 100 units (with a set quantity available per day), and each box will have five exclusive items ONLY available to the mystery box, as well as six additional items. Some examples of exclusive items could include:
8×10 limited edition holofoil print
Bumper sticker
4″ exclusive sticker
Exclusive zipper bag
Trading card
It all has a retail value of over $120.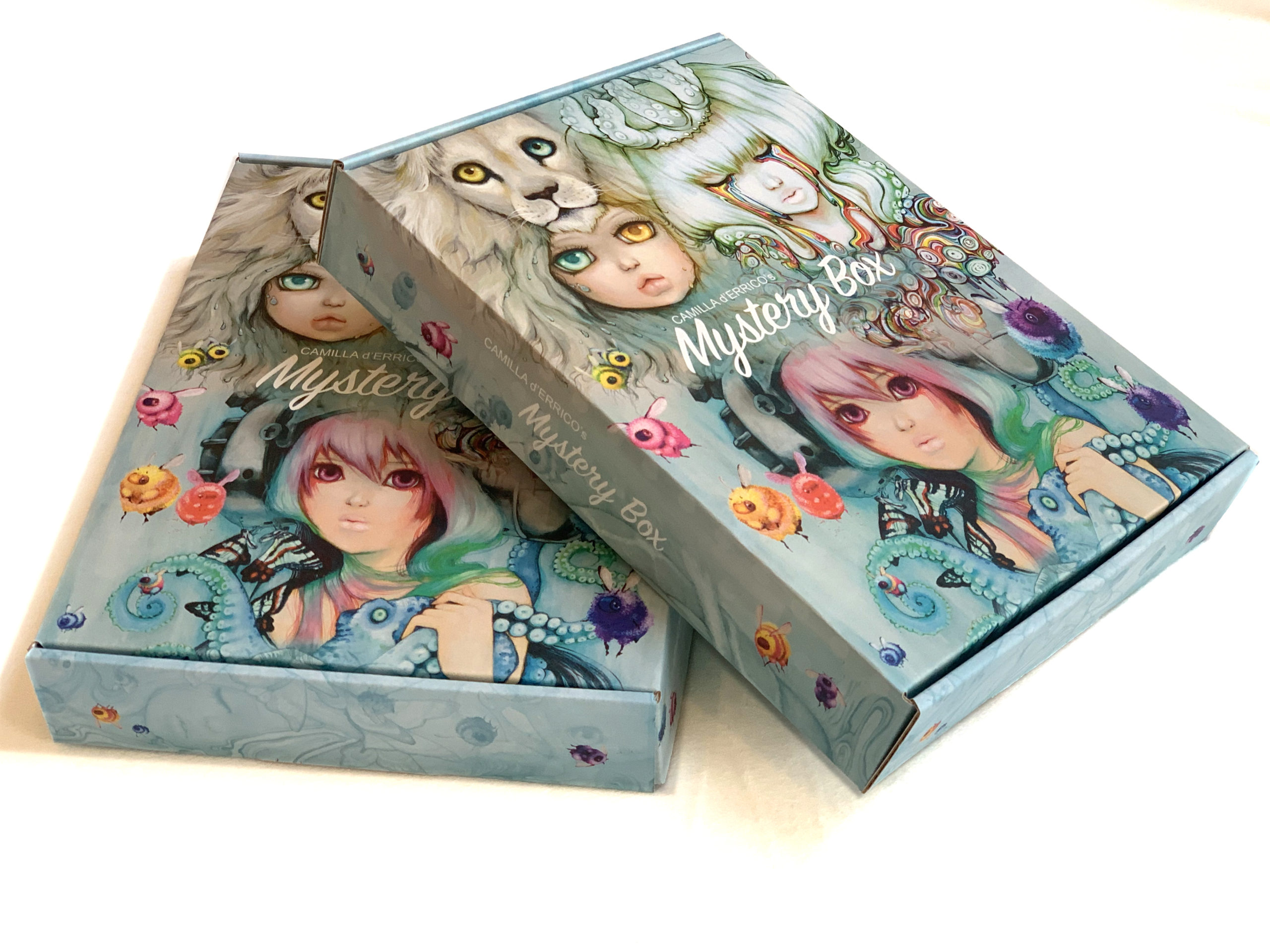 Self Paw-trait Rainbow Holofoil Print – $50
Her newest print will be a SDCC exclusive, limited edition, signed and numbered rainbow holofoil print, from a painting originally created for a gallery show in Berlin. The 11″x14″ prints are hand numbered, come with a Comic-Con exclusive sticker, and are limited to 100 pieces.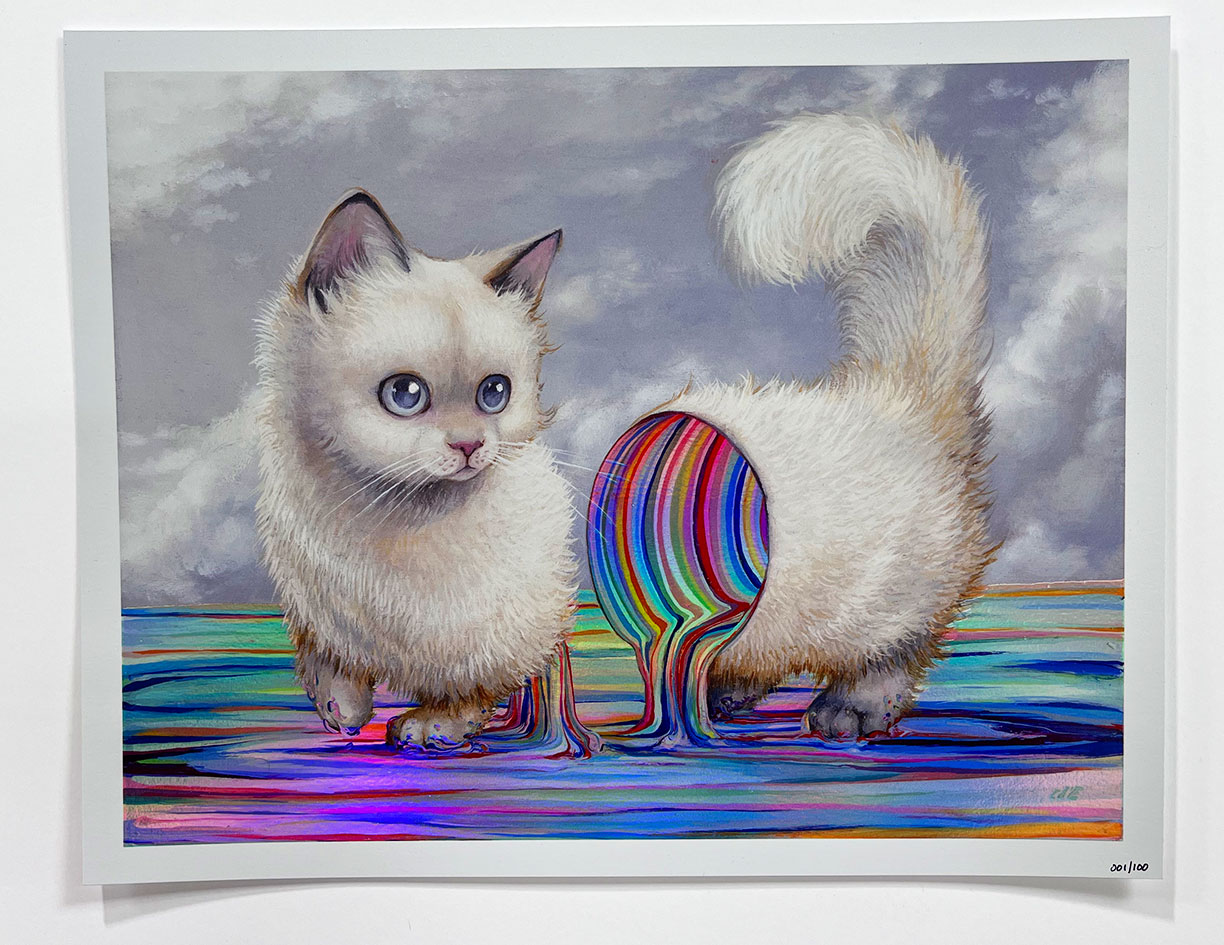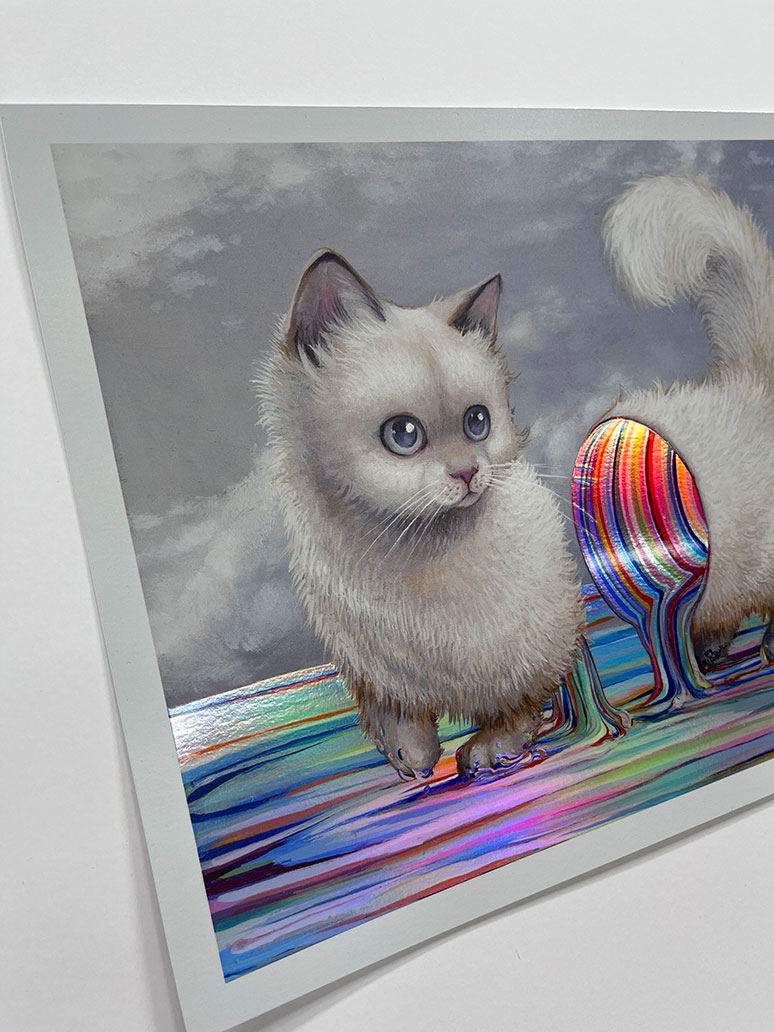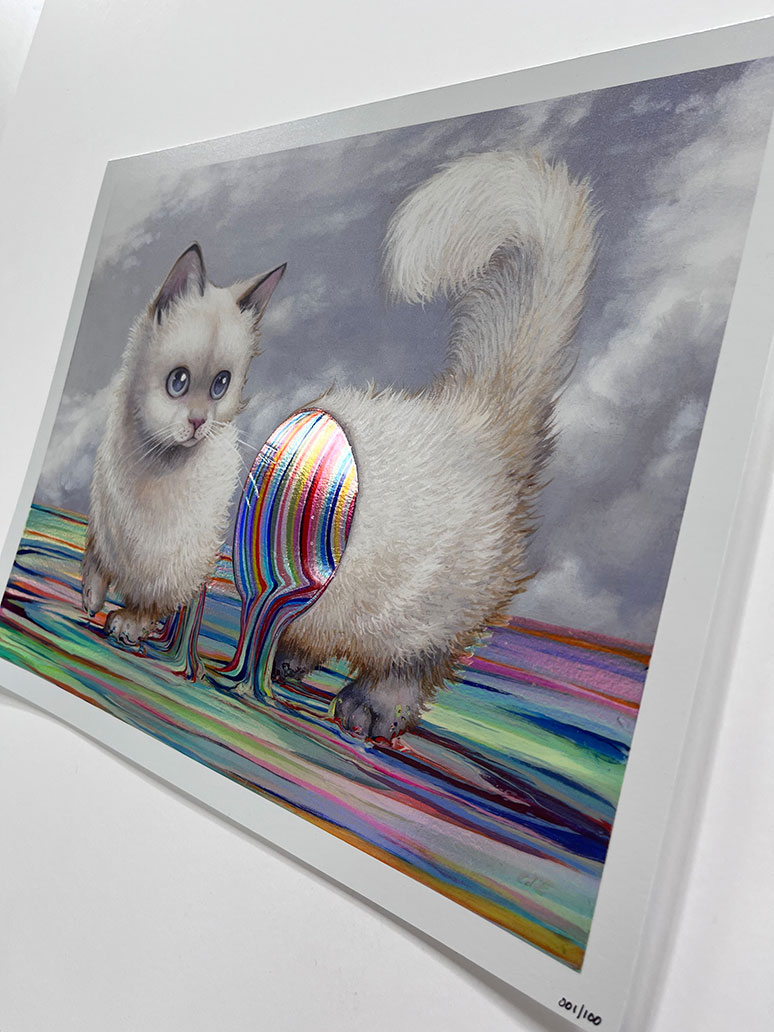 Moonflower Puzzle and Bandanna Exclusive Bundle Pack – $40
This new puzzle bundle from Camilla is exclusive to San Diego Comic-Con, and features artwork by Camilla inspired by Sailor Moon. She worked with colorist Karina Siu to create this artwork — which will come not only on a puzzle, but also on a bandana. While the puzzle will be available online, the Moonflower bandana will only be available in this set, so this is your chance to get both. Limited to 100 units.
Each puzzle will come with a Comic-Con exclusive sticker on it.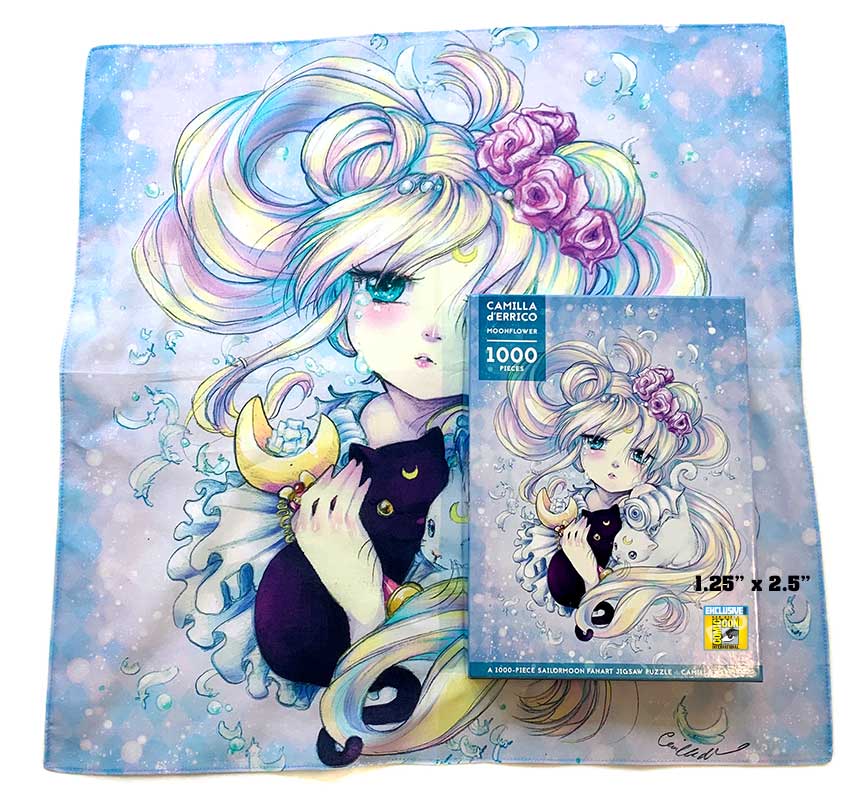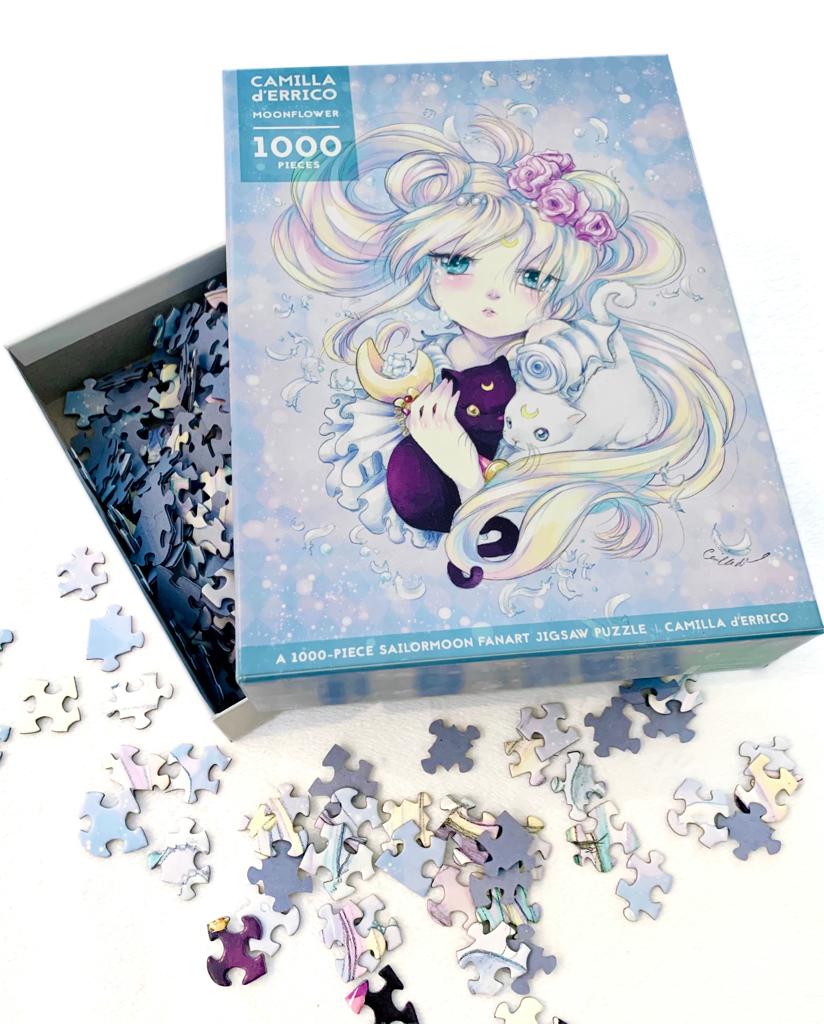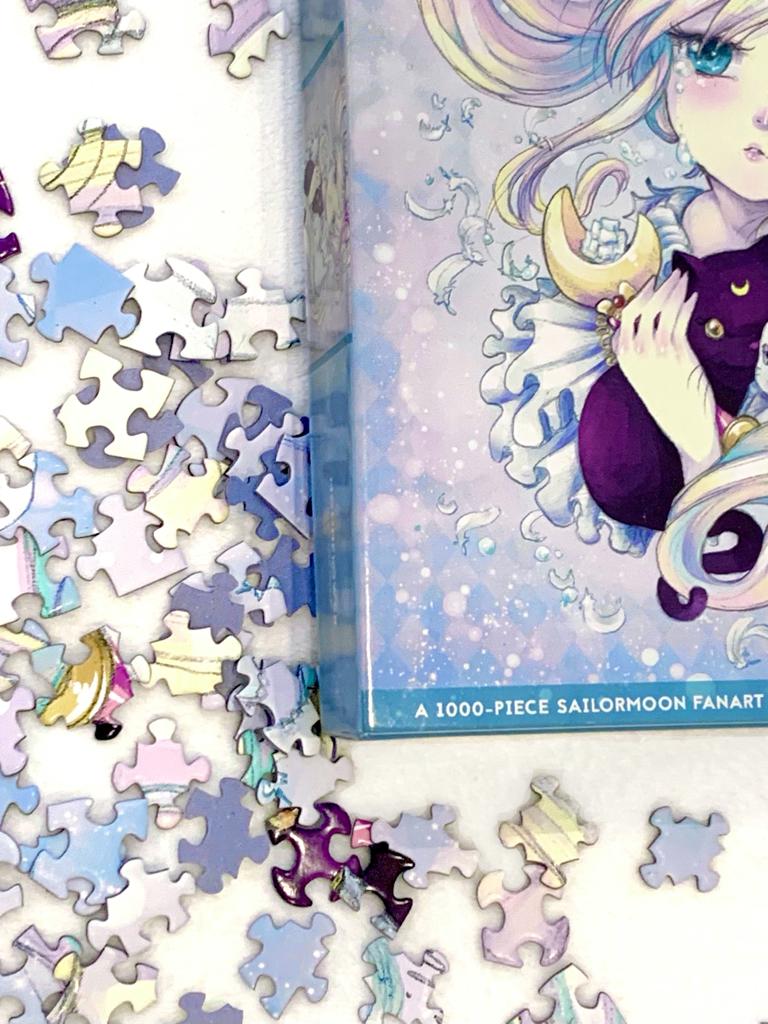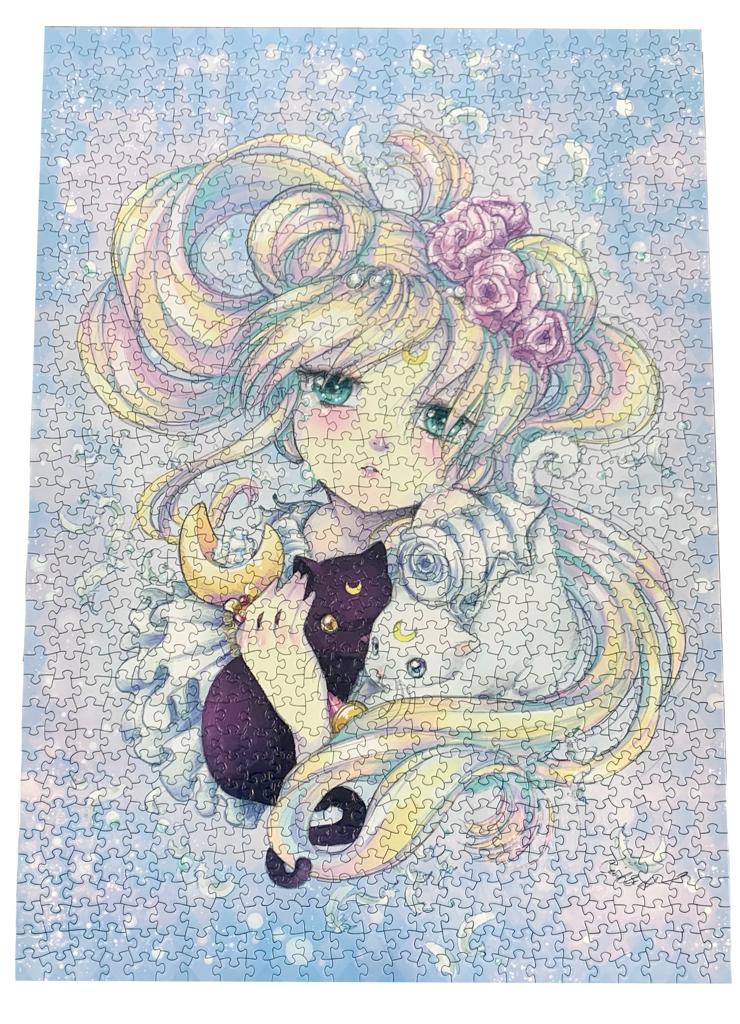 Mariana's Tide Exclusive Textured Print – $575
Camilla's next print is from her 2020 solo show Human Odyssey at Dorothy Circus Gallery. This new exclusive print is an extremely unique textured print, created using a 3D built up image that was created in photoshop with 7 different print layers. There are only two machines in the world that can accomplish this type of printing, which is the closest thing to an original painting that can be reproduced.
The 11″x14″ print comes fully framed, comes with a COA, and each print is hand-signed, and with a Comic-Con exclusive sticker on it. It's limited to just 25 pieces.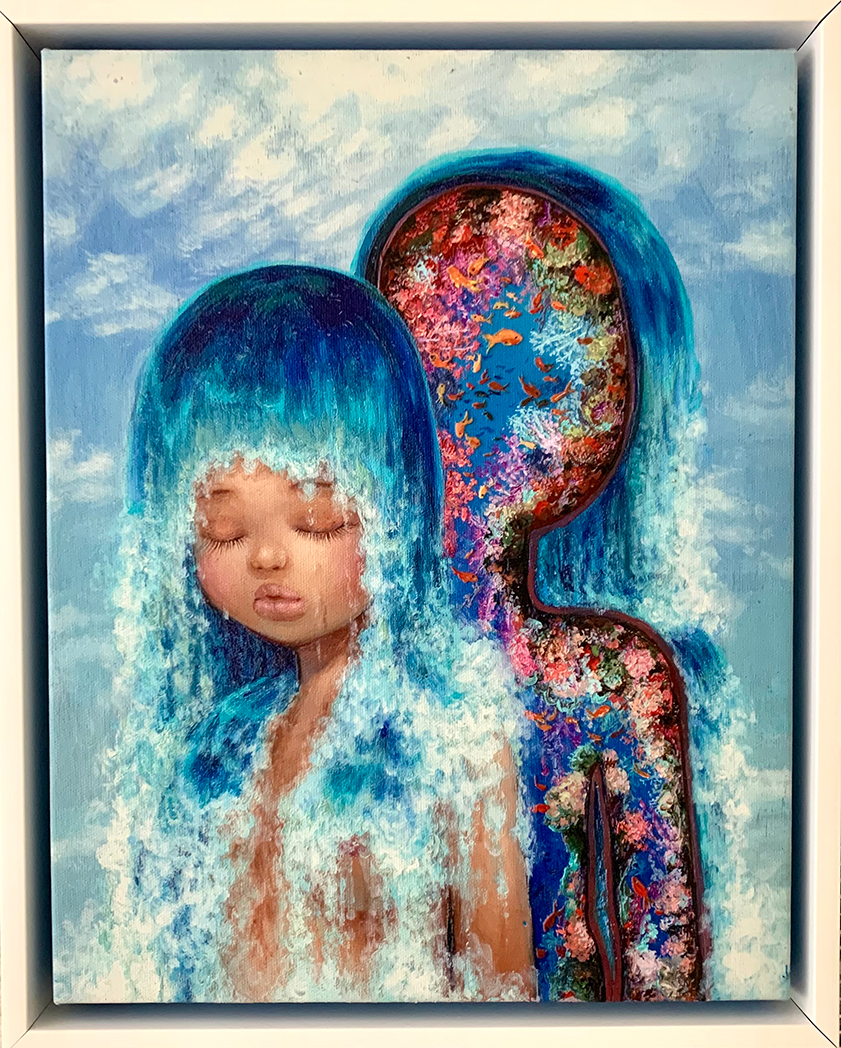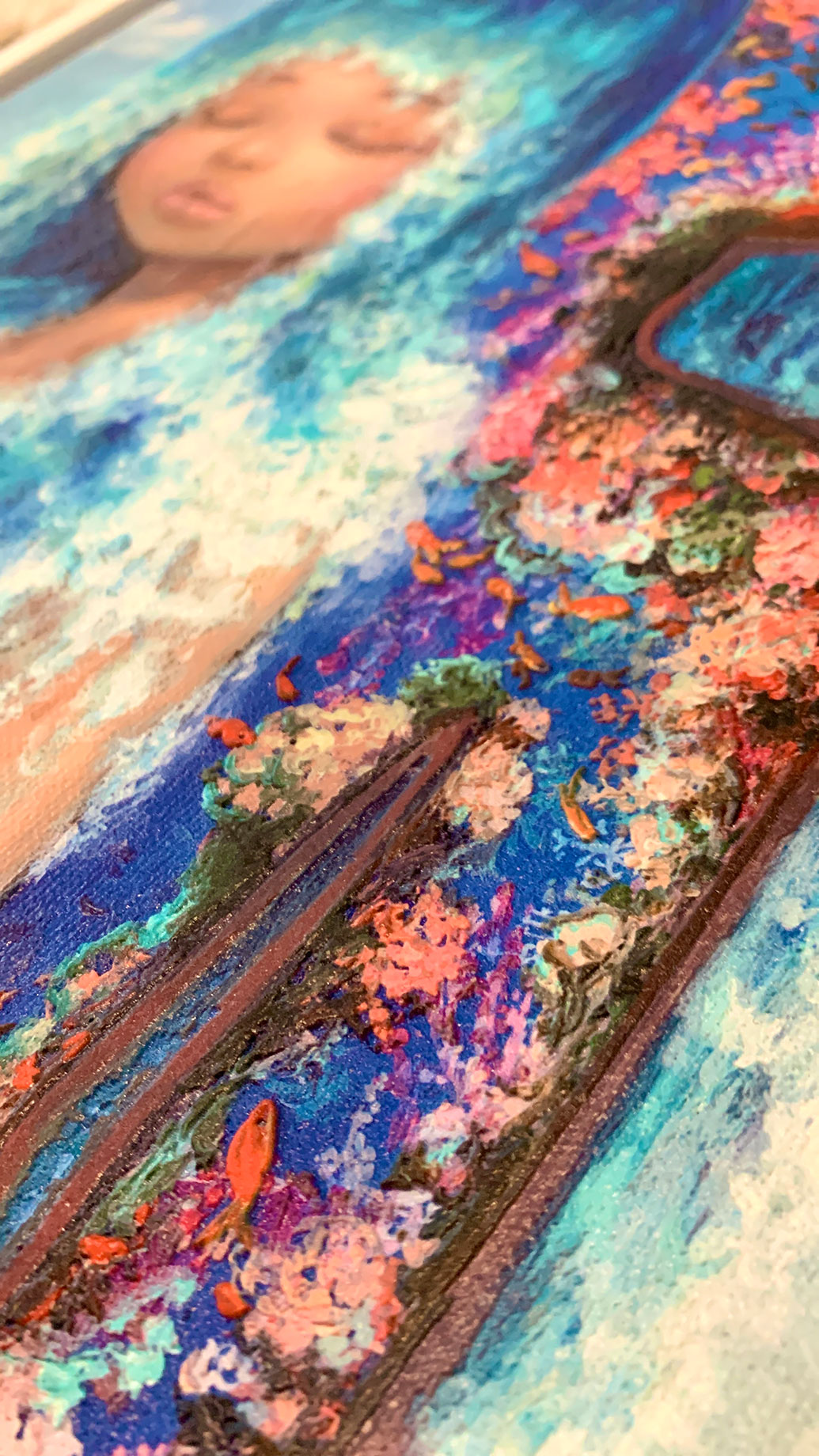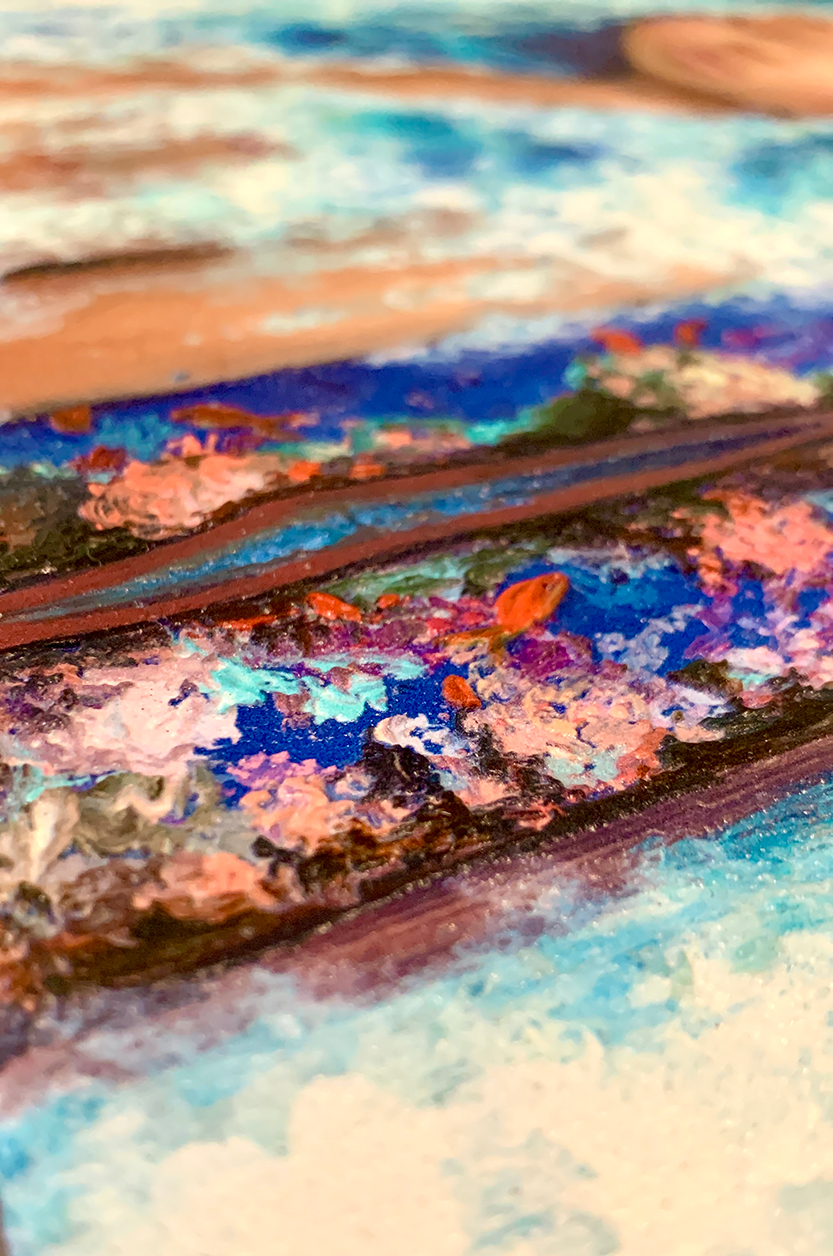 Pop Manga Dragons and Other Mythical Creatures Coloring Book – $15.99
This new coloring book will be making its debut at the convention. From the depths of Camilla's imagination, this 80 page 10″x10″ coloring book features her take on creatures from myth, folklore, and legend. You can even use the FREE set of color pencils (while supplies last) that come with each coloring book at the con to get started on coloring right away.