Badges are being mailed out this year — but there are still a few reasons you might need to pick up your badge on site.
International attendees who chose not to enter a domestic shipping address, or those who had their badge lost/stolen/¯\_(ツ)_/¯ will all need to pick up your badge at the San Diego Convention Center, upstairs in the Sails Pavilion — as will professionals who registered in this "supplemental" registration currently taking place.
Comic-Con International is making this process even easier now, by allowing for attendees to pick-up on Tuesday, from 1PM-5PM. Attendees, vendors, and retailers may pick up their badge in the Registration Area located upstairs in the Sails Pavilion of the San Diego Convention Center.
Here's a look at the pick-up times: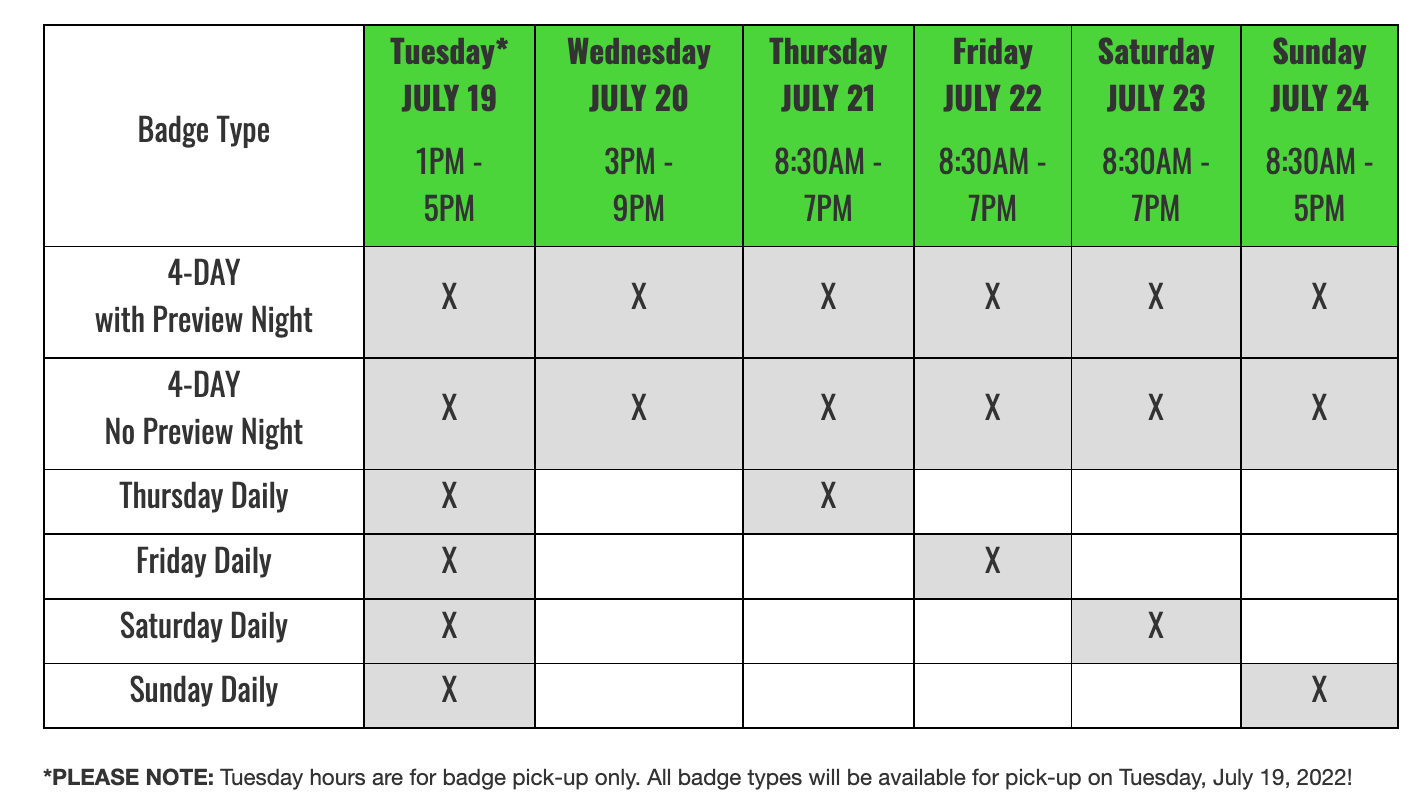 Those with single-day badges can pick-up starting at 3pm the day before their day (ie, if you only have a Sunday badge, you can pick-up on Saturday starting at 3pm).
Assuming that San Diego Comic-Con is similar to CCI's other conventions in the last year, you will first have to get a Covid-19 verification wristband. You can read more about this year's Covid-19 policy here.
It's worth noting that despite what this says, pick-up always starts earlier than the listed time — so if you're wondering, check out social media, or just swing by and ask.
To pick up your badge, you'll need your valid photo ID and barcode confirmation. You may not pick-up for others in your group.