7 Bucks A Pop, an online retailer selling Funko Pop!s, will be heading to San Diego Comic-Con this year. They'll be at Booth #4845, taking over some of the space formerly utilized by Warner Bros./D.C.
They'll have an exciting line-up this year, including autograph signings at their booth, special product exclusives, and even 7BAP Signature Series Pops that will only be available at their booth, and more.
[UPDATE July 14]
7 Bucks has announced that they will have a very limited edition SDCC exclusive Temuera Morrison as Boba Fett autographed Pop! This exclusive is limited to 150pcs at $185 each with a strict max of 1 per person.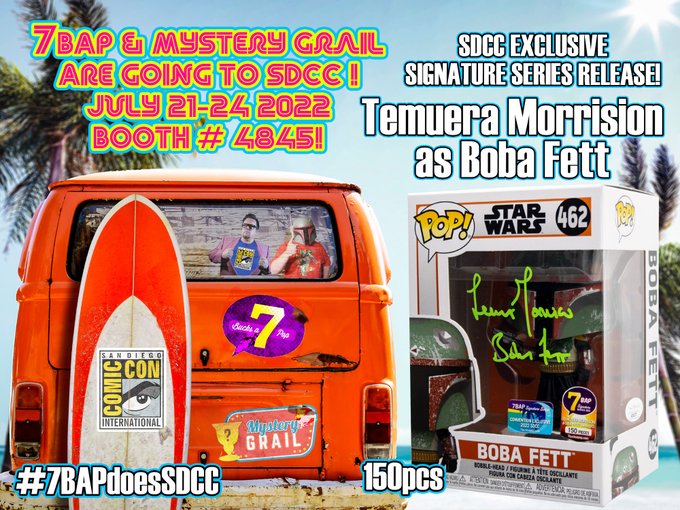 [UPDATE July 12]
7 Bucks has also added voice actress Abby Trott to their line-up, best known as the voice Nezuko Kamado from Demon Slayer.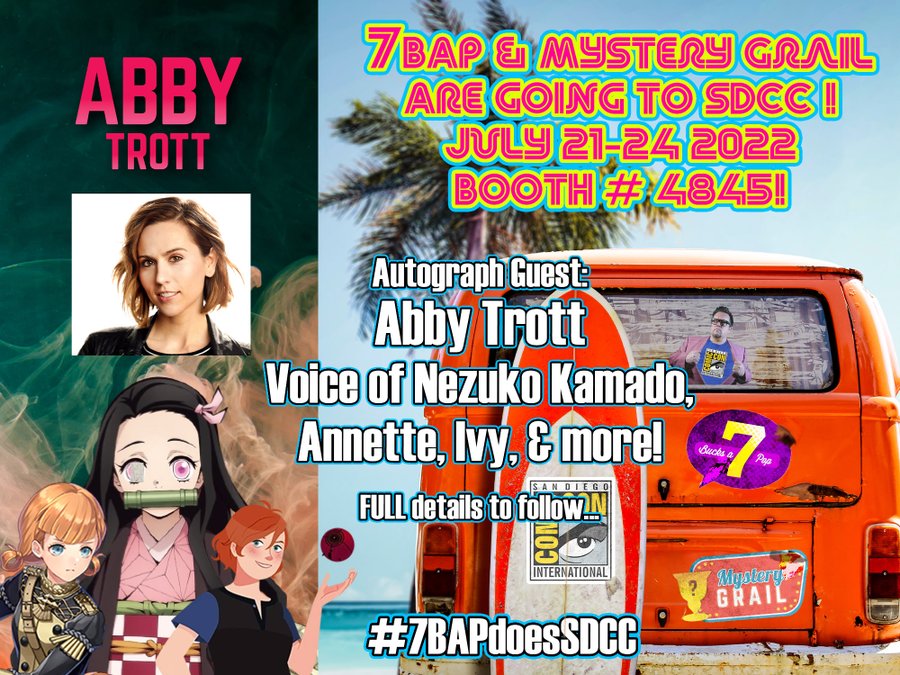 Voice actor Bryce Papenbrook, best known for his work in Demon Slayer as the voice of Inosuke, will be signing at Booth #4845, with details to follow.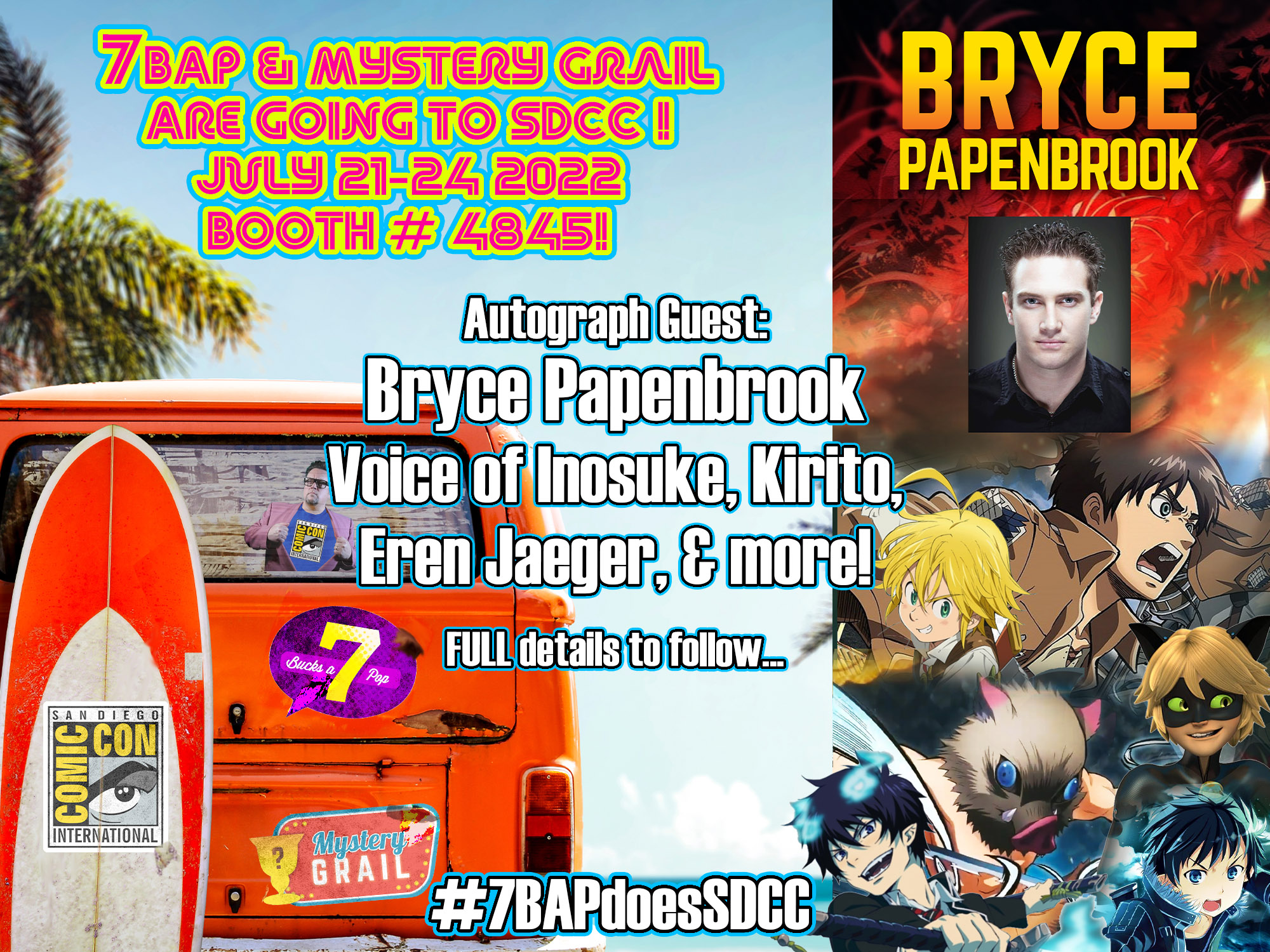 Additionally, voice actor Johnny Young Bosch, best known as the 2nd Black Power Ranger, will also be signing sometime during the week.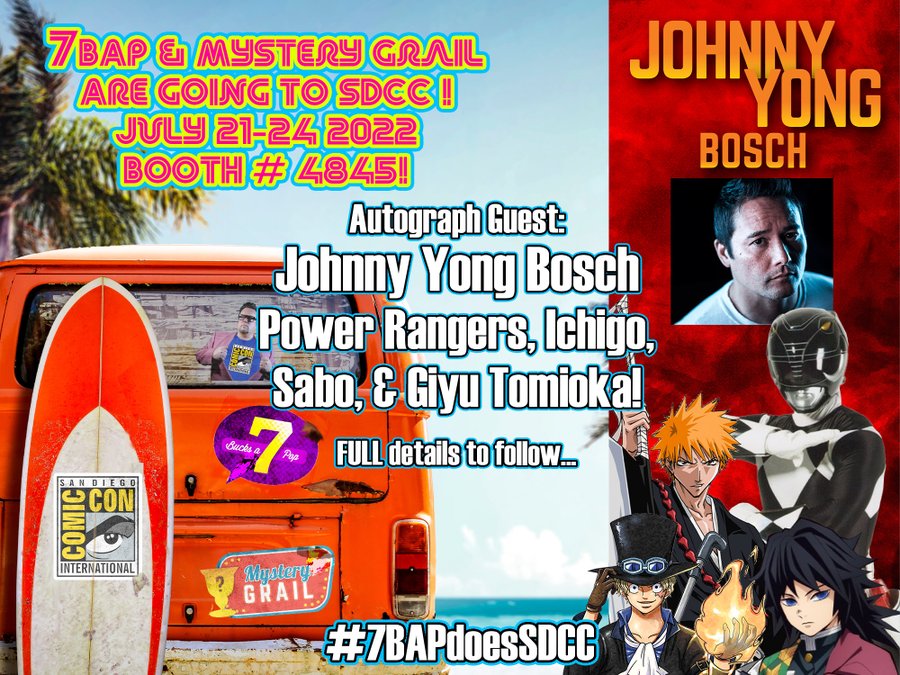 [UPDATE July 8]
7 Bucks A Pop's first San Diego Comic-Con exclusive reveal is a signature series release for John Cena as Peacemaker. Each Funko Pop! was signed by Cena, and will be available for $265, with a strict limit of one per person. It's limited to 105 pieces.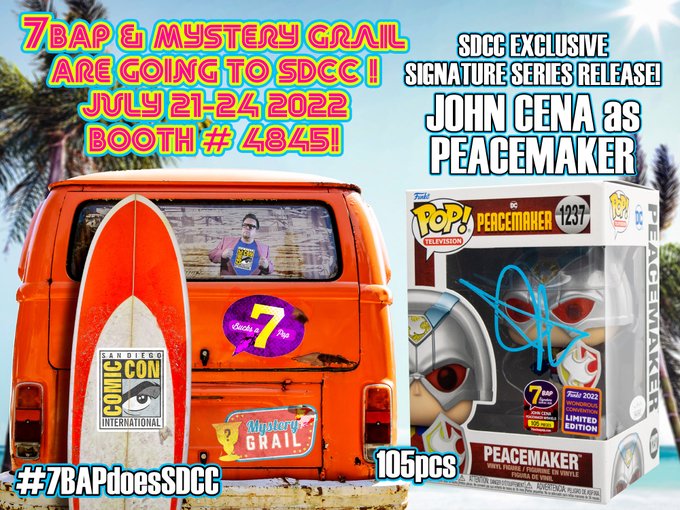 [UPDATE July 7]
Voice actor Eric Stuart, best known as th voices of Squirtle, Brock, James, Seto Kaiba, and more, will also be signing at the 7 Bucks A Pop booth — with more info to come.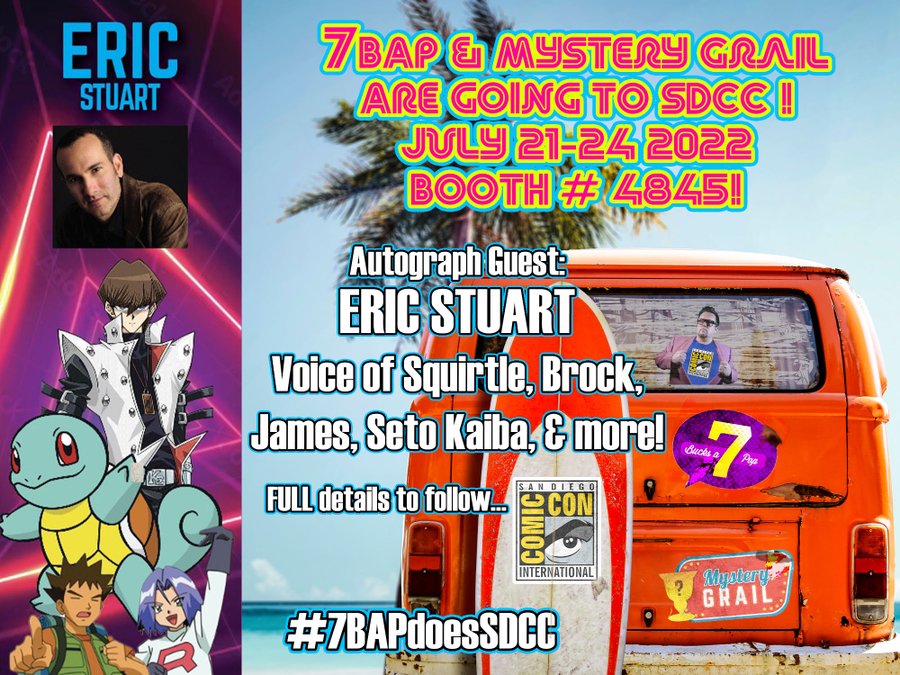 [UPDATE July 5]
Up first, they've revealed that they'll be having a signing with Star Wars: The Clone Wars Ahsoka Tano voice actress Ashley Eckstein. Details, including the signing time and price, are still TBA — but we'll update once we know more.