Ready, Comic-Con cadets?! You've worked hard to get here — an almost-three year process that's required feats of great patience and stamina. And that's just to get to the convention, where you'll need to jump through more hoops to unlock your "perfect" convention.
Luckily, Con Rangers are here with the return of their San Diego Comic-Con "merit badges", to give you a little recognition for all of that hard work. These are always one of our favorite items on the show floor, as they pay tribute to not just our favorite convention, but also to all of the little victories along the way.
You can pick them up at Small Press #Q-16.
Let's take a look at the new badges for San Diego Comic-Con 2022:
Exclusive: What Year Is It? – $7
LE 1000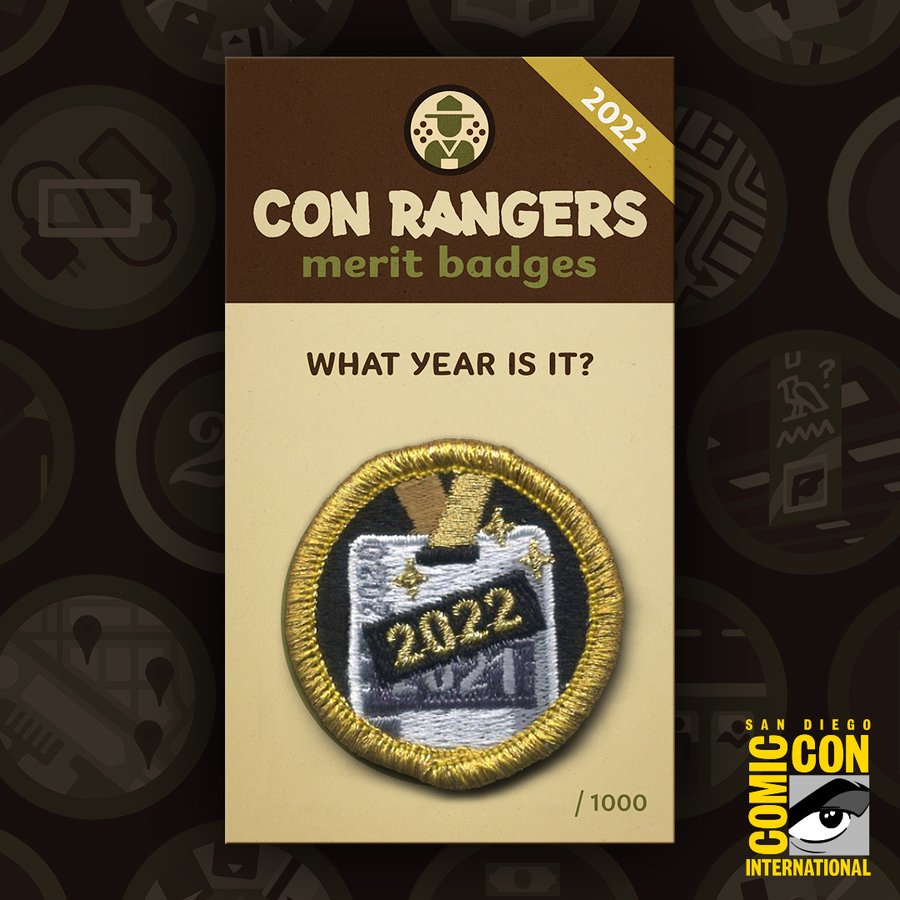 Didn't Run in the Exhibit Hall – $6
Open Edition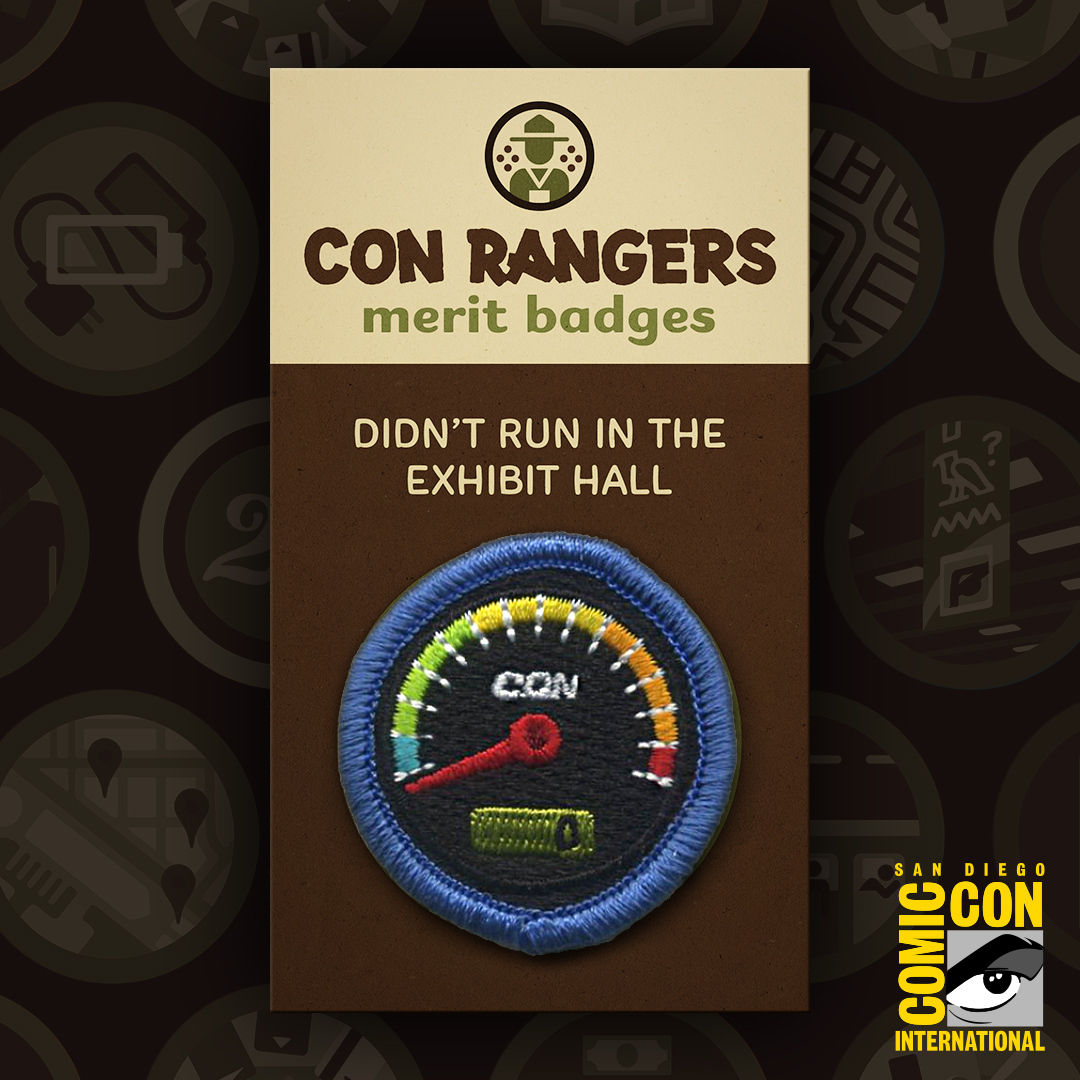 Remembered to Hydrate – $6
Open Edition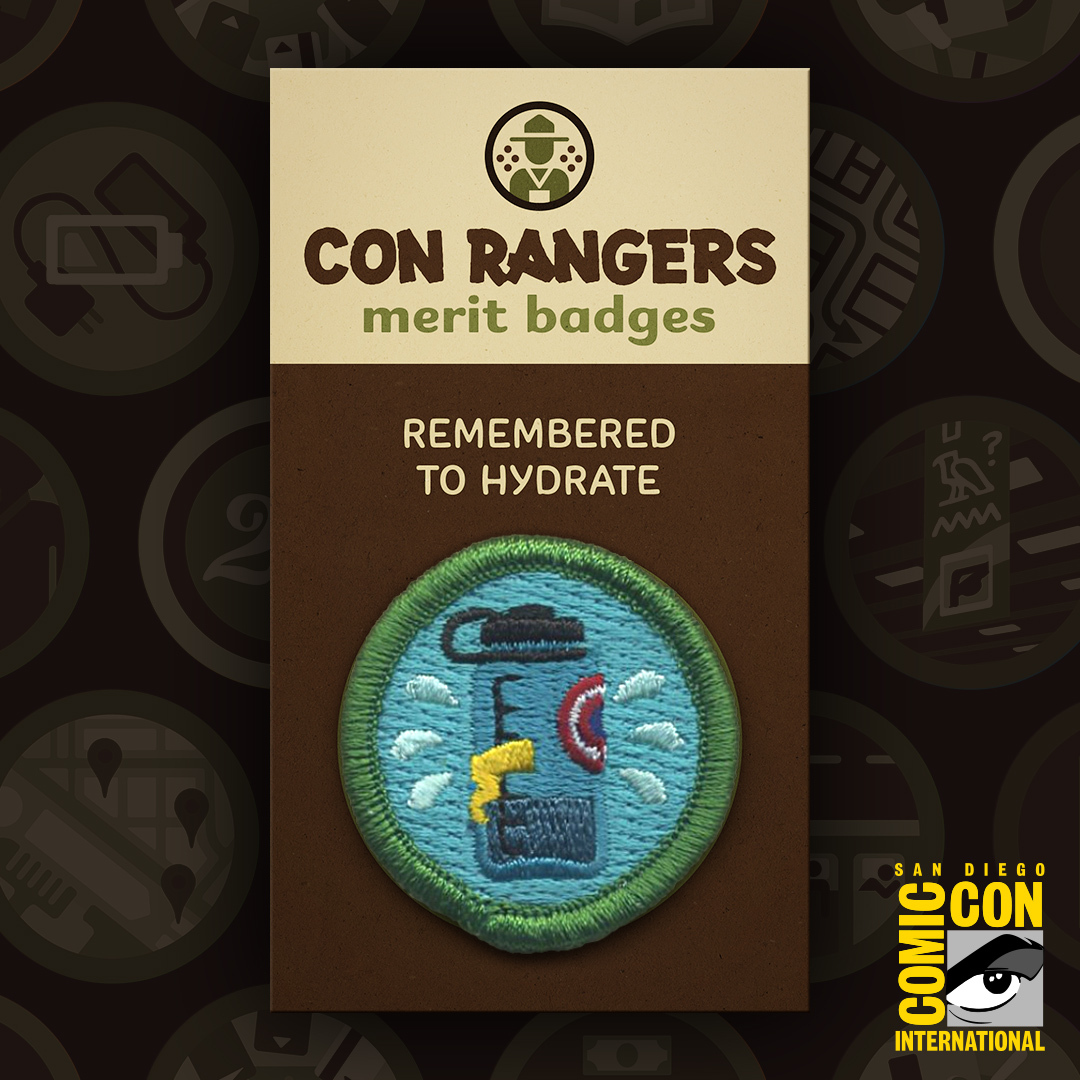 Held a Line Sign – $6
Open edition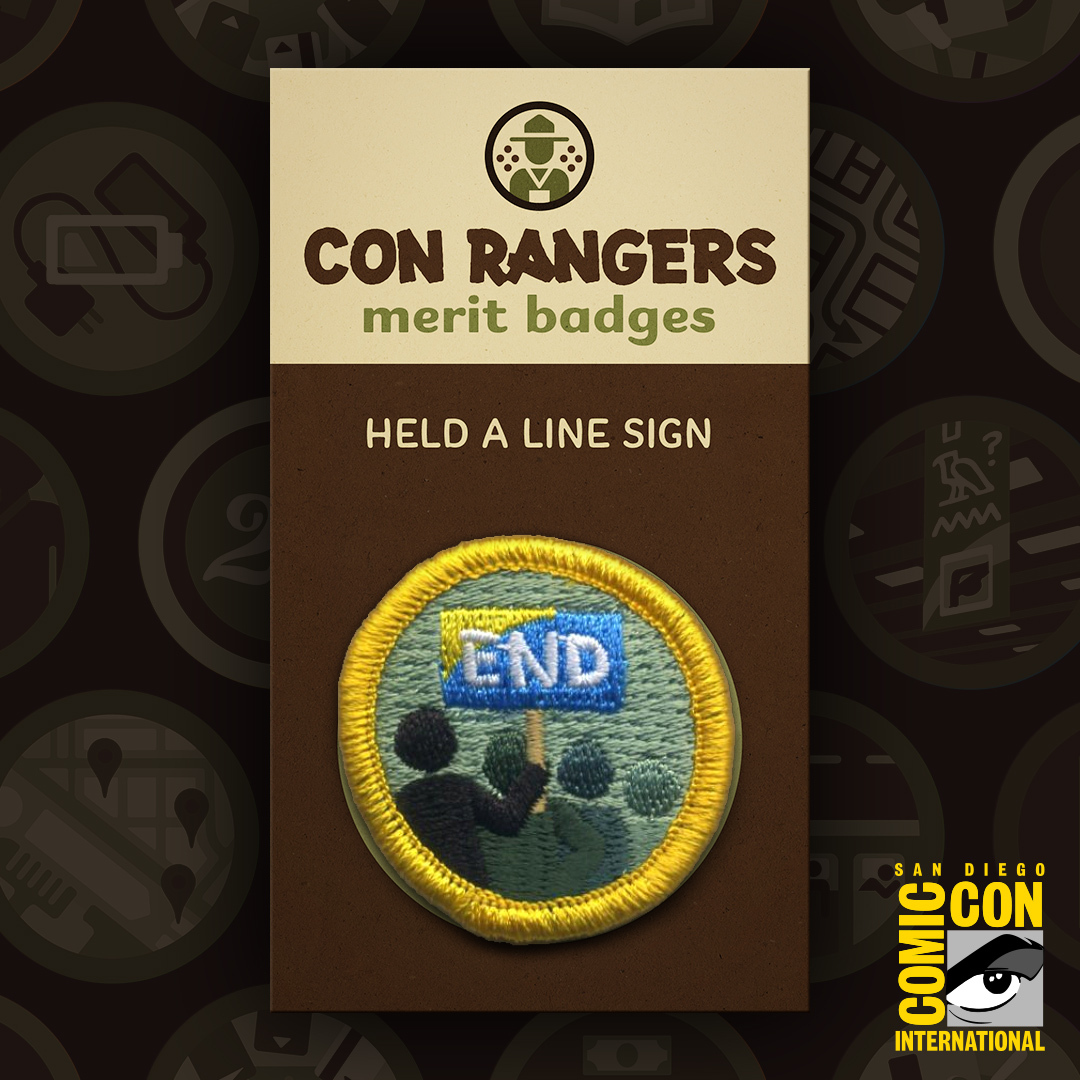 Collected Multiple Wristbands – $6
Open edition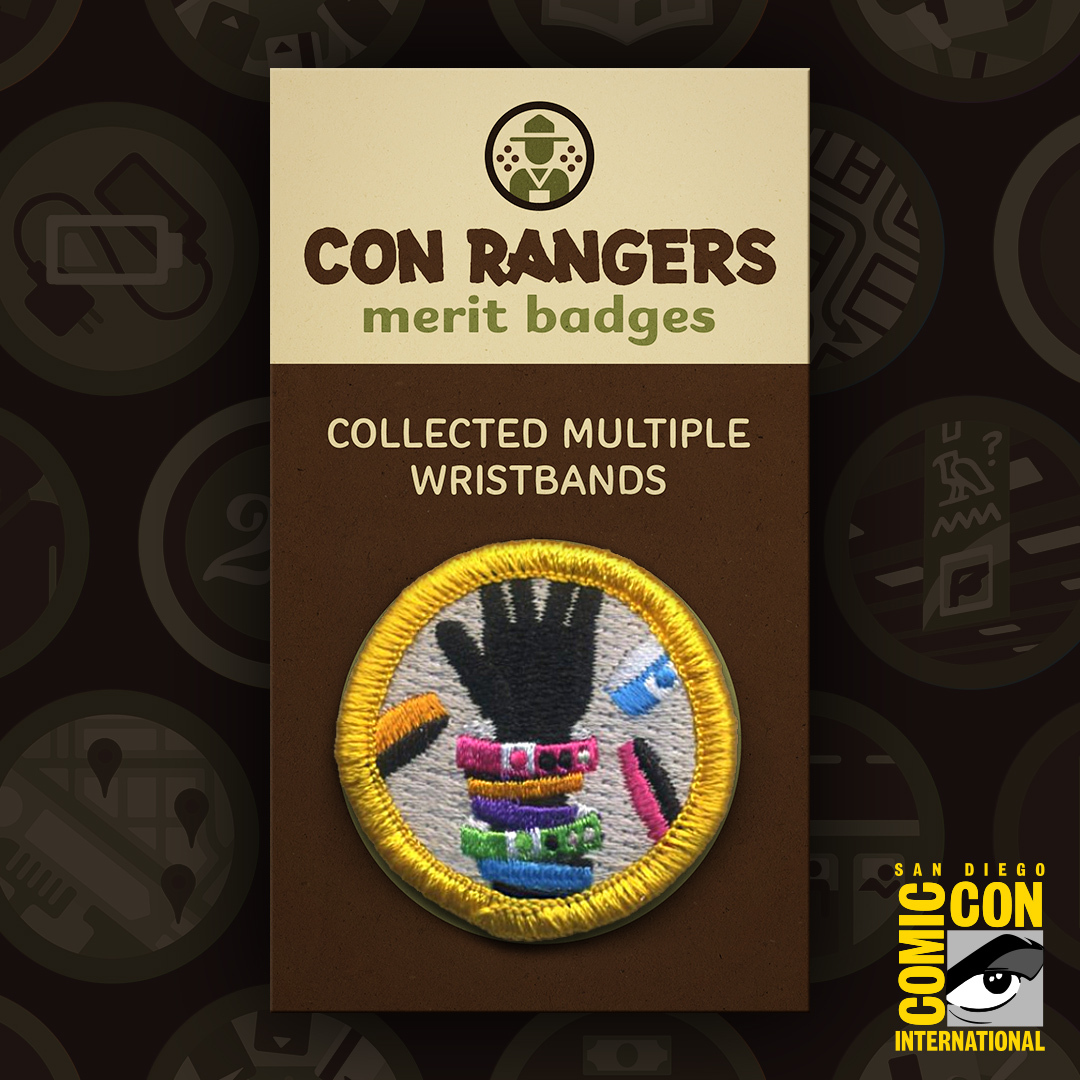 [UPDATE]
In addition, you'll also be able to purchase several older badges, including:
Accidentally Found a New Fandom
Actually Stuck to Your Budget
Made a New Friend in Line
Navigated a Human Traffic Jam
Supported Too Many Local Artists
Ate Inside the Gaslamp Quarter
Attended A Con from Your Couch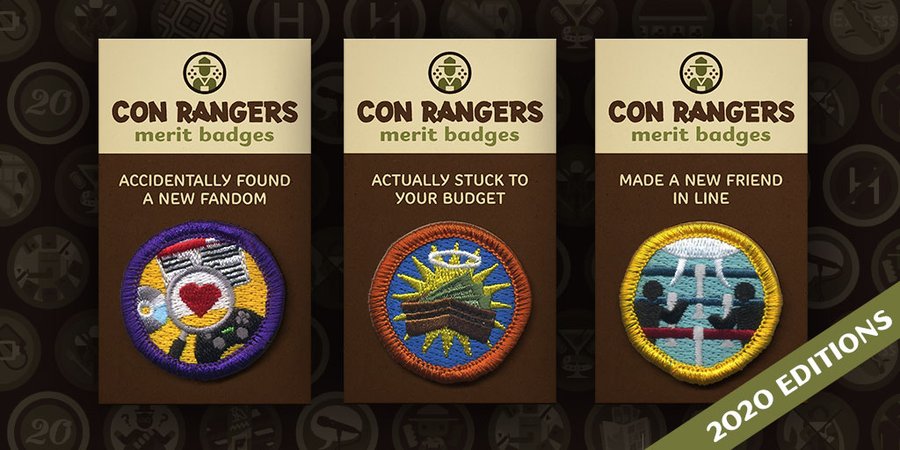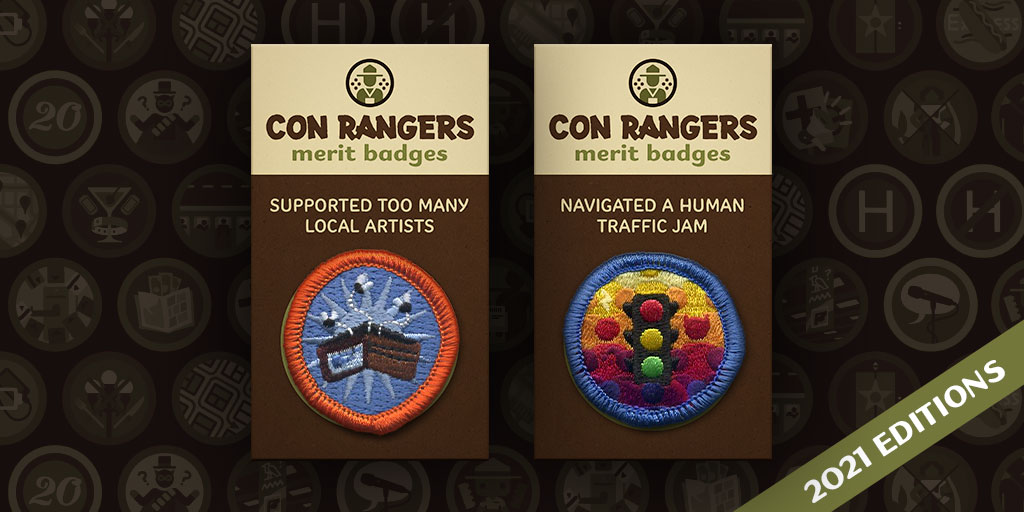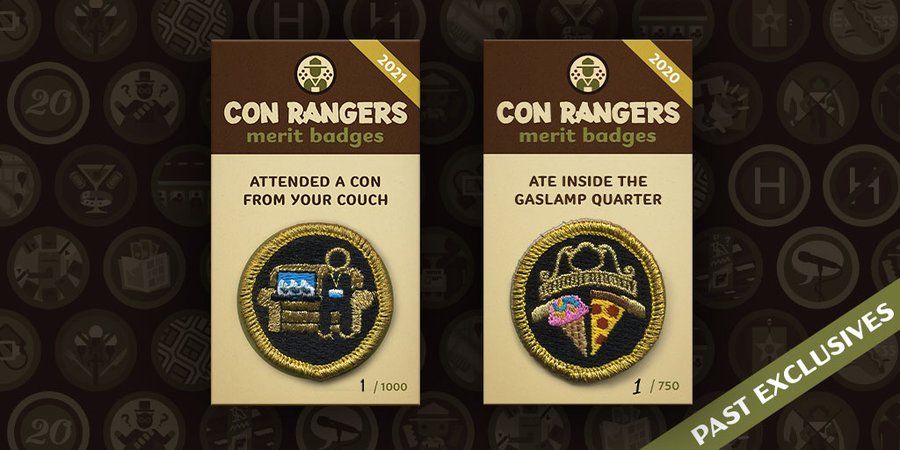 [UPDATE #2]
For folks who collect Con Rangers' triangles as well, this year they'll have a "Mourning Badge" to fill in the gaps for years 2020 and 2021, as well as a new triangle for 2022.