Jason Edmiston is a Canadian fine artist who has been exhibiting at San Diego Comic-Con since 2011 and working in commercial illustration since 1996. He traditionally works in acrylic, painting on wood. You have very likely seen Jason's work, having clients all over the pop culture spectrum like Mondo, Square Enix, Hershey, Mad Magazine, the Wall Street Journal, and Nike.
Some of Jason's most popular paintings are from his "Eyes Without a Face" series. These paintings are life size renditions of a person's or a character's eyes, and the subjects range from movie characters, Muppets, robots, villains, heroes, historical figures, musicians, and everything in between.
The prints made from these original paintings are highly coveted and collected, with low print runs and affordable price tags that make them attractive to collectors as well as fans.
We are very pleased to reveal two of Jason's San Diego Comic-Con 2022 exclusive "Eyes Without a Face" prints: Mick Foley's Mankind and Mr. Socko. These limited edition prints, based on original paintings, will be available to purchase at Jason's Booth #4617.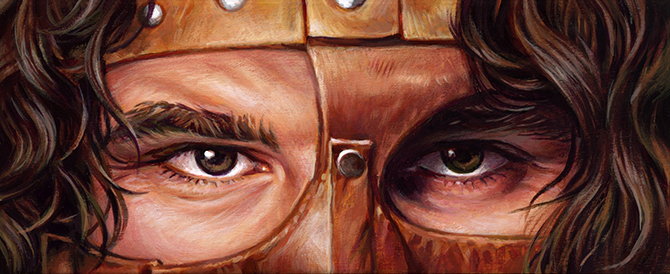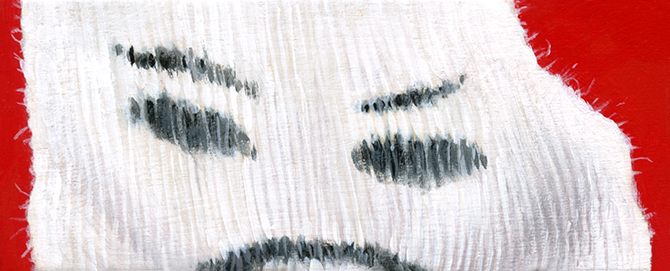 In addition to these "Eyes Without a Face" prints, Jason will also be debuting limited edition prints for Batman from the Batman: The Animated Series episode "The Cape and The Cowl" as well as Mr. Freeze from the episode "Heart of Ice." Both are based on original paintings, as shown below.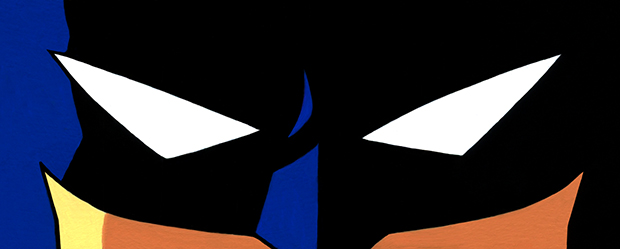 All eyez will be on Booth #4617 for this Tupac Shakur limited edition print, also based on an original painting.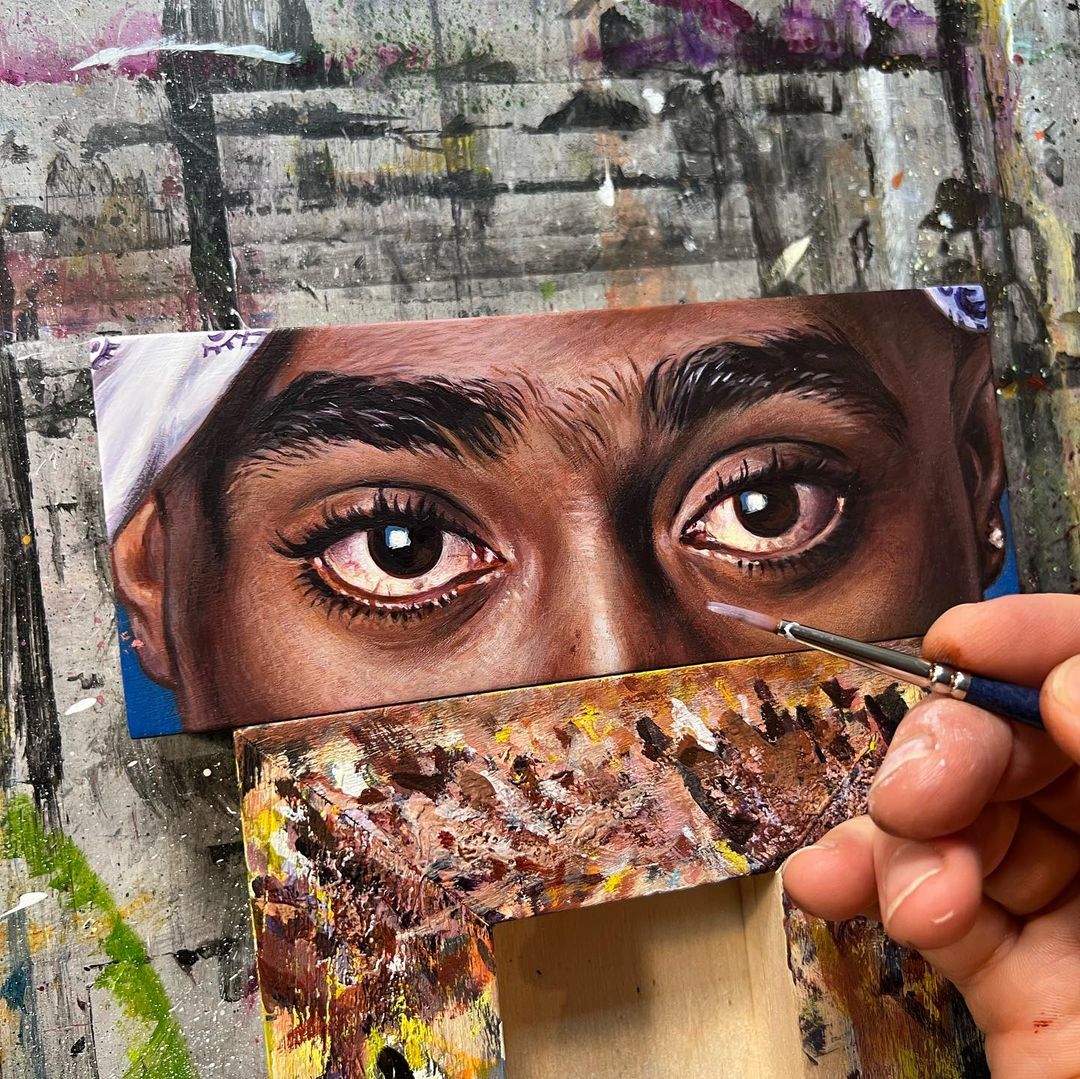 Who's the imposter behind the mask in this "Eyes Without a Face" limited edition print inspired by Friday the 13th Part 5?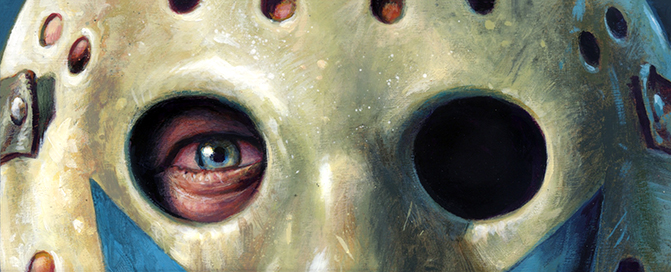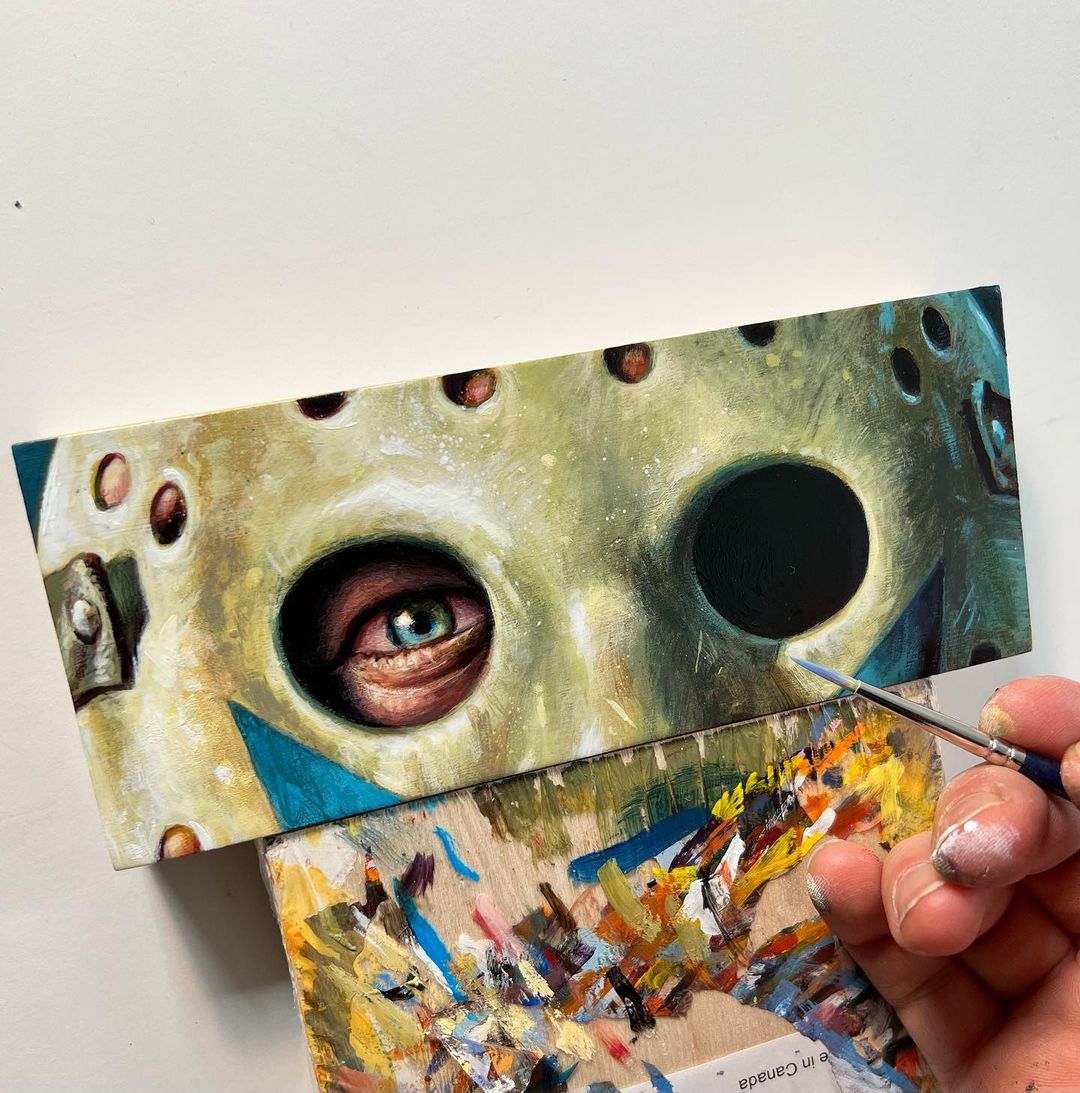 It's the meme embraced around the world. Jason's take on KC Green's "This Is Fine" Gunshow webcomic character get's his own Eyes Without a Face limited edition print. Singed copies will be randomly inserted into the print run.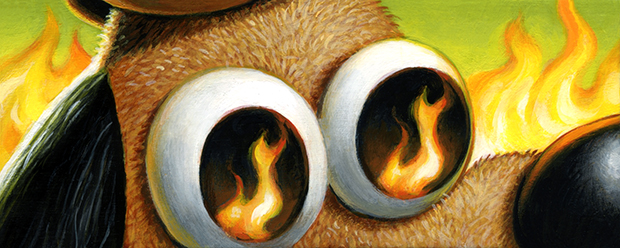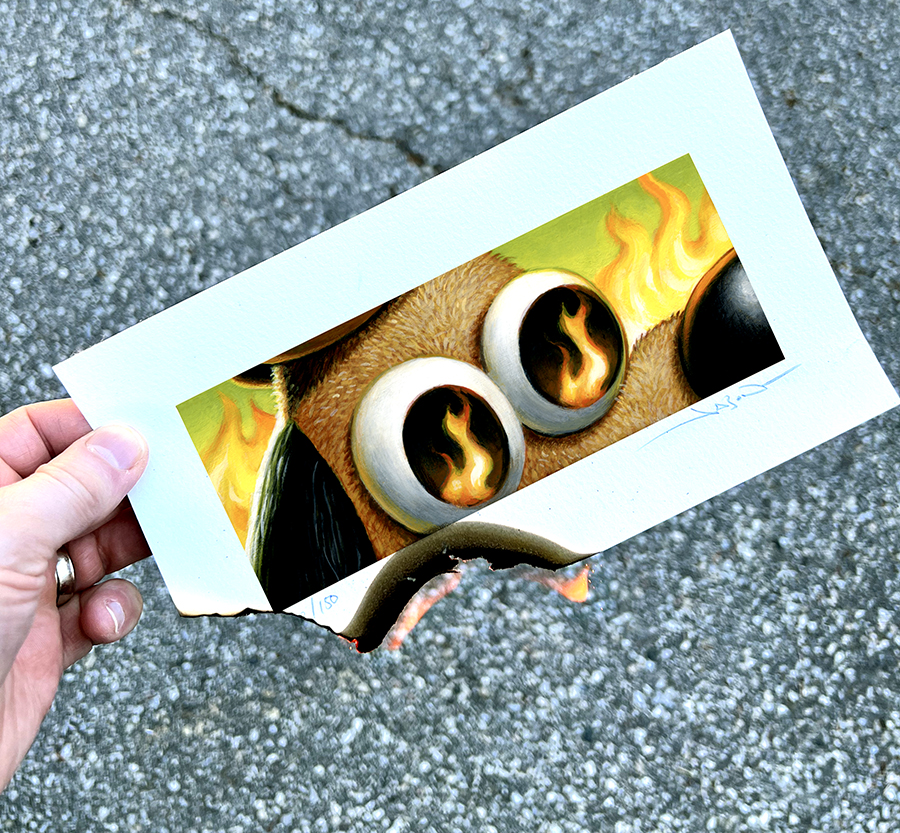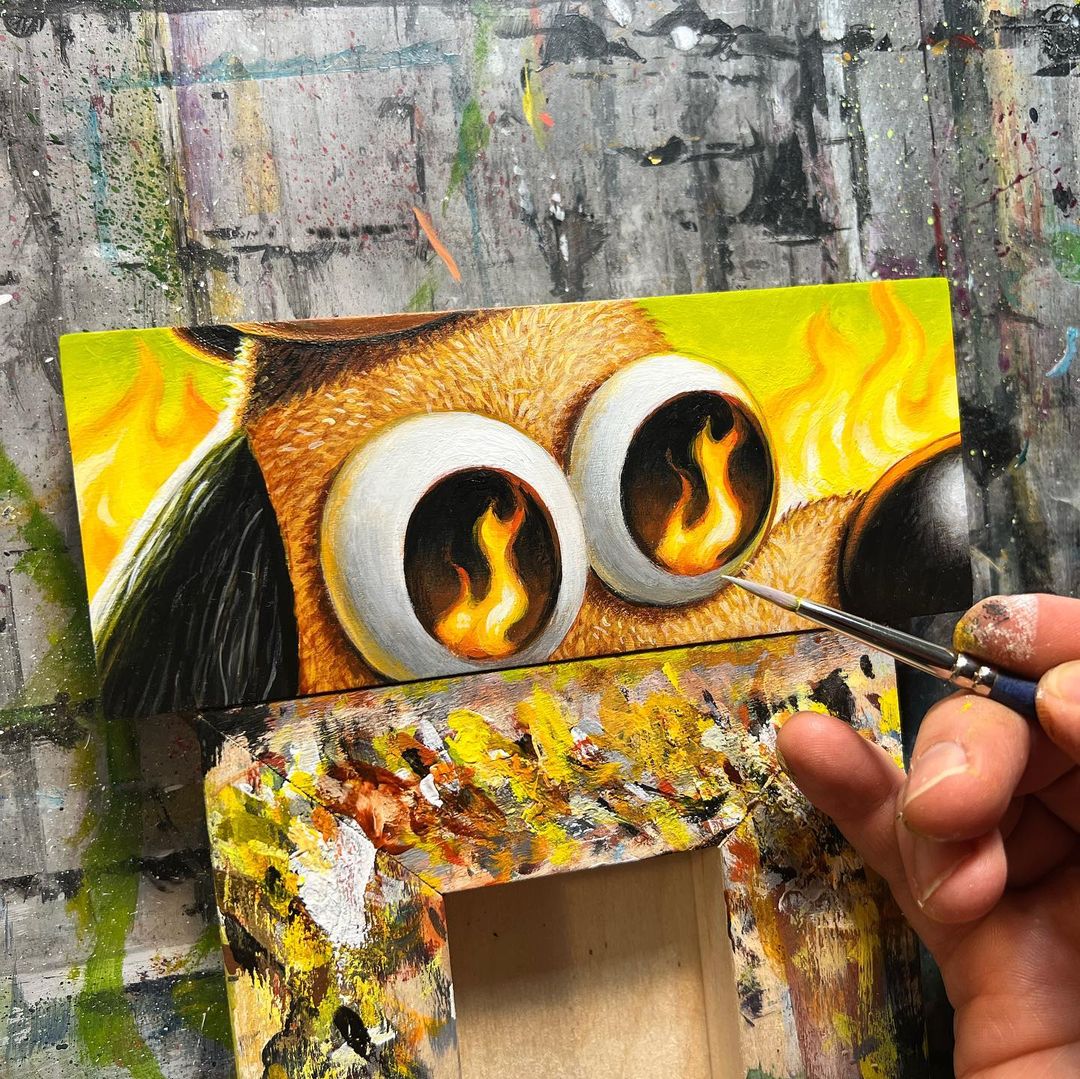 It won't be all about the eyes at Booth #4617, Jason will also have a Texas Chainsaw Massacre inspired "The Butcher", a new Sideshow Collectables gicleé available with a bonus "Meat Suit" lino print on leather with branded signature. Quantities will be very limited.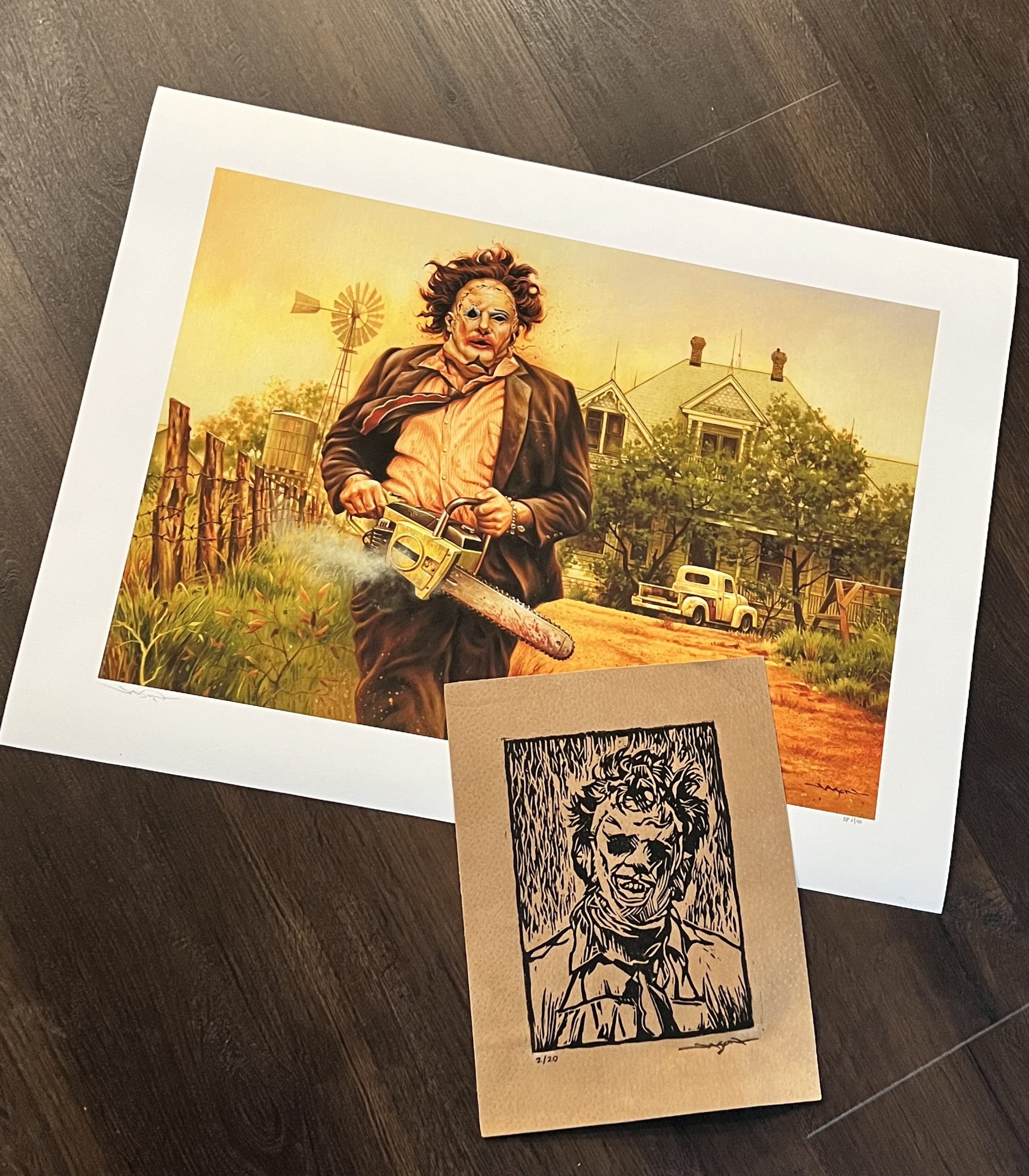 Looking to dance with the devil in the pale moonlight? Jason will have his personal copies of this previously sold out print, "Party Man."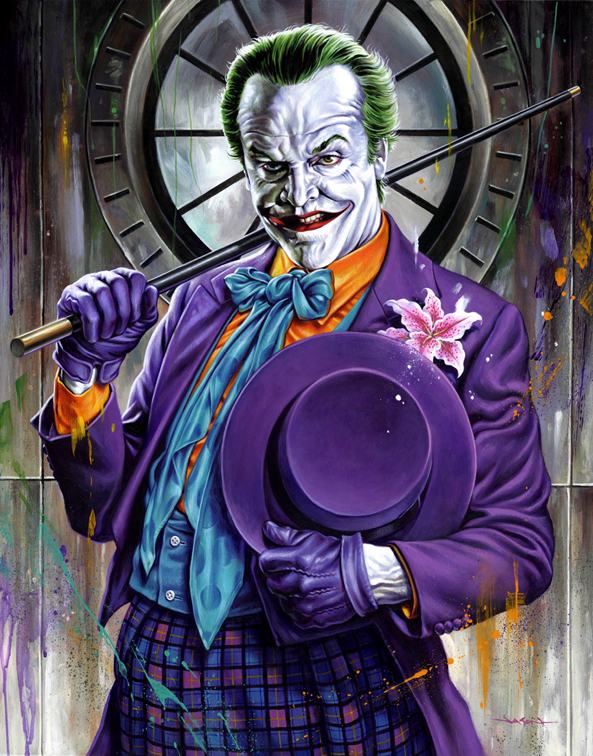 Also coming from Gotham City, Jason will have a print version of his "Face Cards: 2 Face" painting, originally painted on an oversized playing card.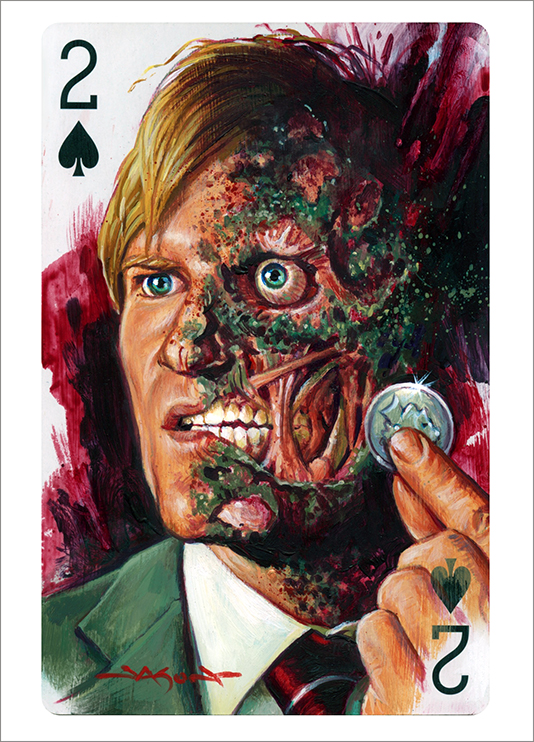 When hanging an "Eyes Without a Face" on your wall just isn't enough, there's also an enamel pin for your favorite jean jacket, featuring "The Cat."
And lastly today, Jason will also be bringing a few copies of some of his long sold out prints for Apocalypse Now and The Invisible Man.
More information regarding edition numbers, prices and buying procedures will be released via Jason's newsletter, which you can sign up for on his website.