For Super7, San Diego Comic-Con is always something of a home convention, as the city holds one of only two brick-and-mortar Super7 locations. Their physical store is one of the hottest places to shop in both the Gaslamp and the convention center floor every year. Super7 is celebrating the return to physical conventions with some new exclusives, debuts, and special edition merch.
Additionally, Super7 will be hosting a "Cobra Recruitment Center Pop-Up Shop" at their Gaslamp location (701 8th Ave), where you'll be able to buy G.I. Joe exclusives, pictured below. The hours are:
Wednesday, July 20 – 9pm – late
Thursday, July 21 – 11am – 8pm
Friday, July 22 11am – 8pm
Saturday, July 23 – 11am – 9pm
Sunday, July 24 11am – 5pm
Let's see what they're bringing to Booth #2543 this year:
[UPDATE July 14 #2]
Super7 isn't done with the Joe love today, as they also unveiled a Snake Eyes ReAction Figure, which will also be available at the Cobra Recruitment Center Pop-Up Shop.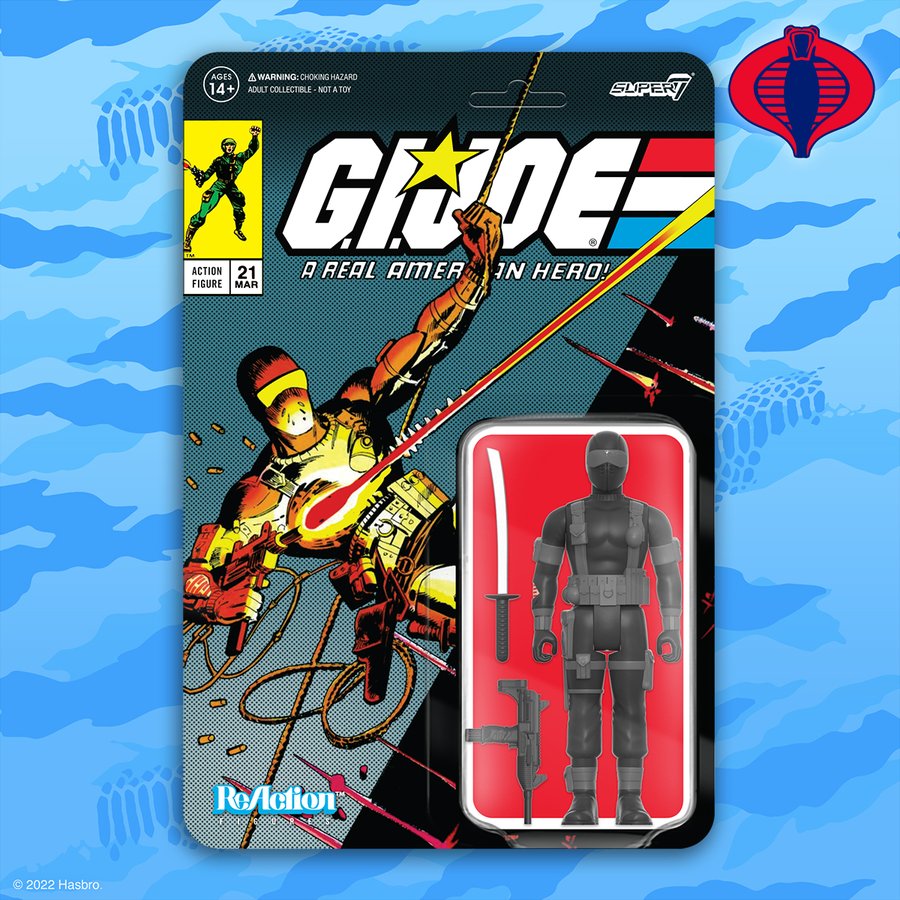 [UPDATE July 14]
Yo Joe! Attendees will be able to pick up this Snakelings Box Set, inspired by the "Pyramid of Darkness" in G.I. Joe: A Real American Hero where Snake Eyes and Shipwreck (along with Timber and Polly) infiltrate a Cobra base.
Also revealed was that Super7 will be hosting a Cobra Recruitment Center pop-up shop at their Gaslamp location (701 8th Ave) during the con.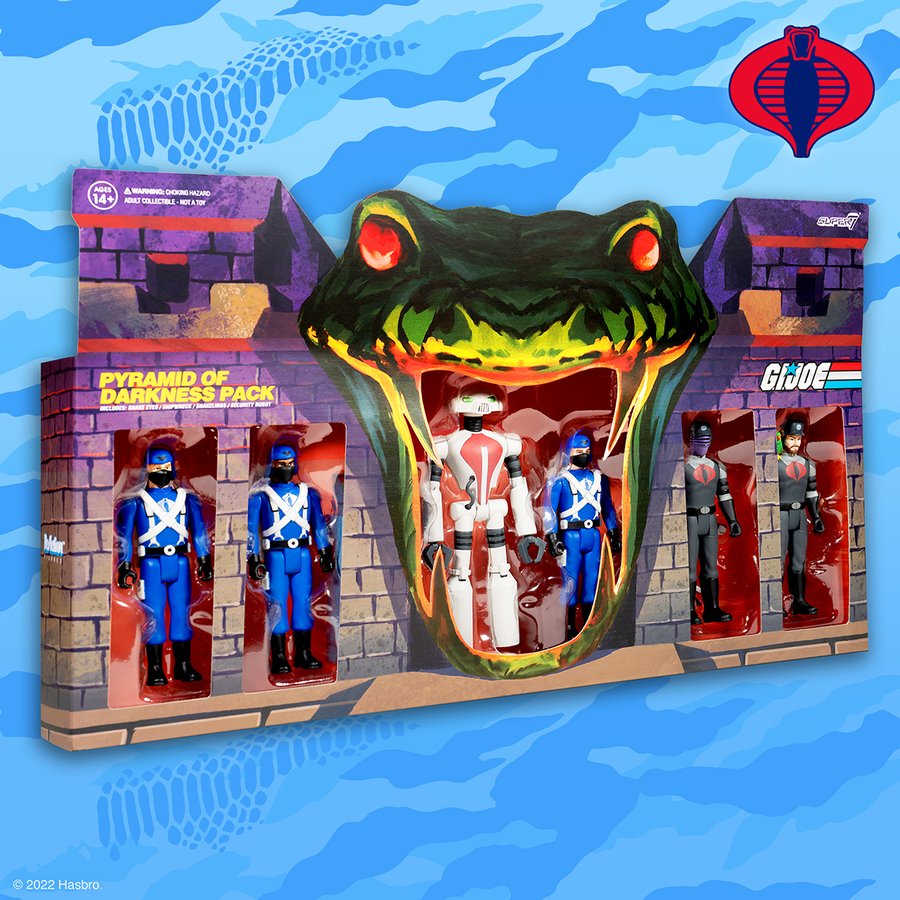 There's more items for the pop-up, including this limited edition 7" scale G.I. Joe ULTIMATES! Cobra B.A.T. figure, which features comic-inspired details and accessories.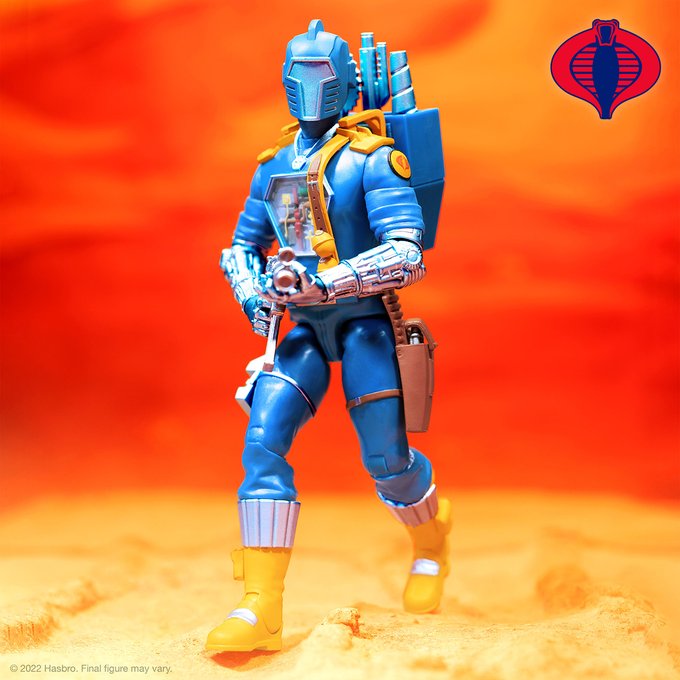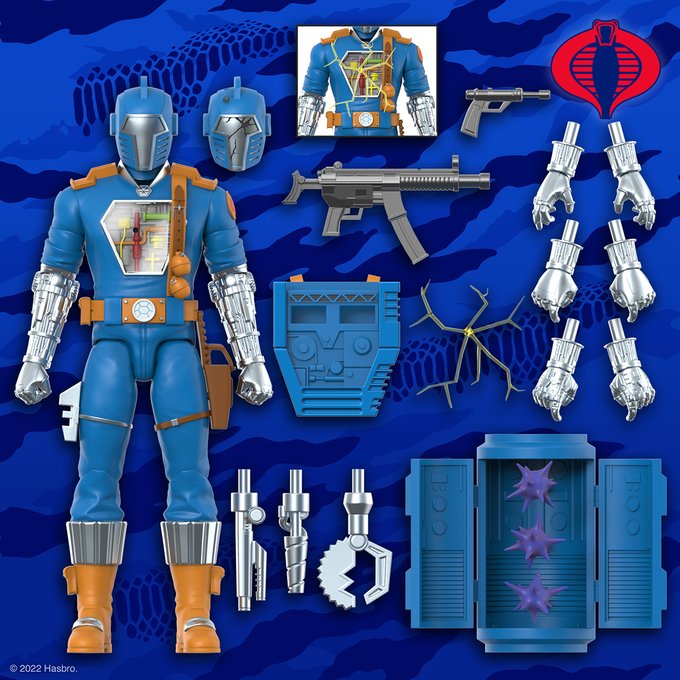 Prefer your Joes to glow? You can also grab this G.I. Joe ReAction Glow Patrol lineup, which features G.I. Joes which glow green, and Cobras which grow blue. You can also grab them at the Pop-Up.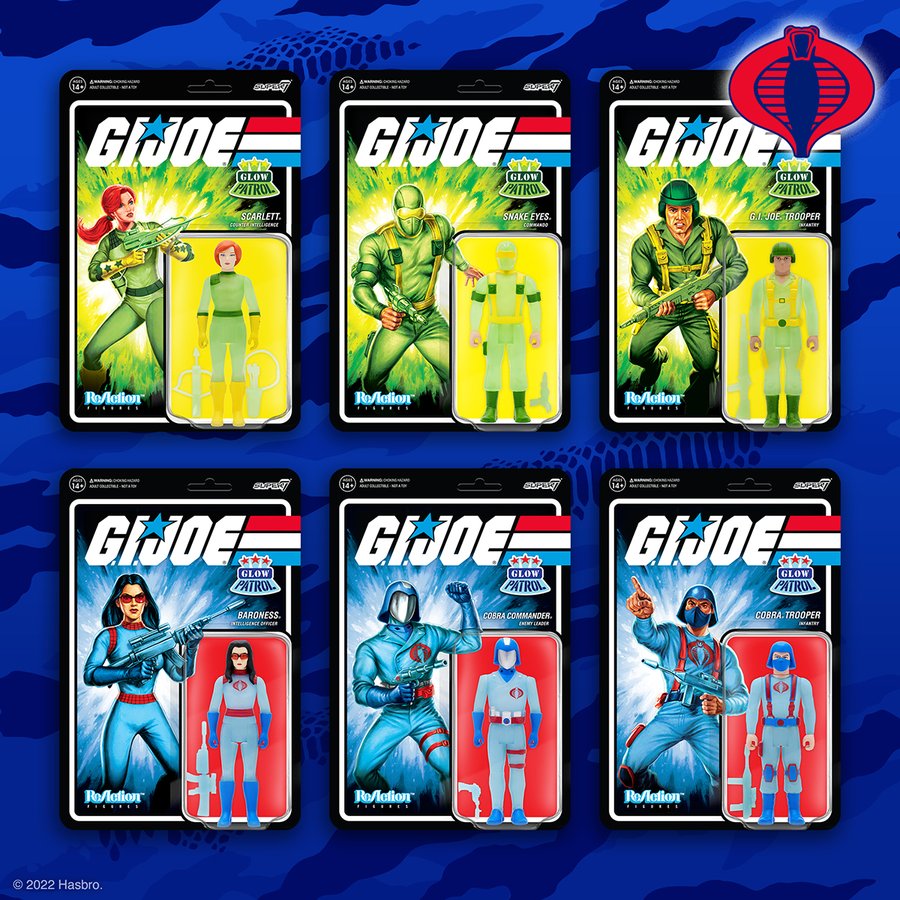 [UPDATE July 12 #2]
Let me tell you 'bout my best friend… Super7 is celebrating true friendship (under the sea) with this SpongeBob SquarePants ReAction Figure BFF 2-pack. It will be available at Booth #2543 at the con.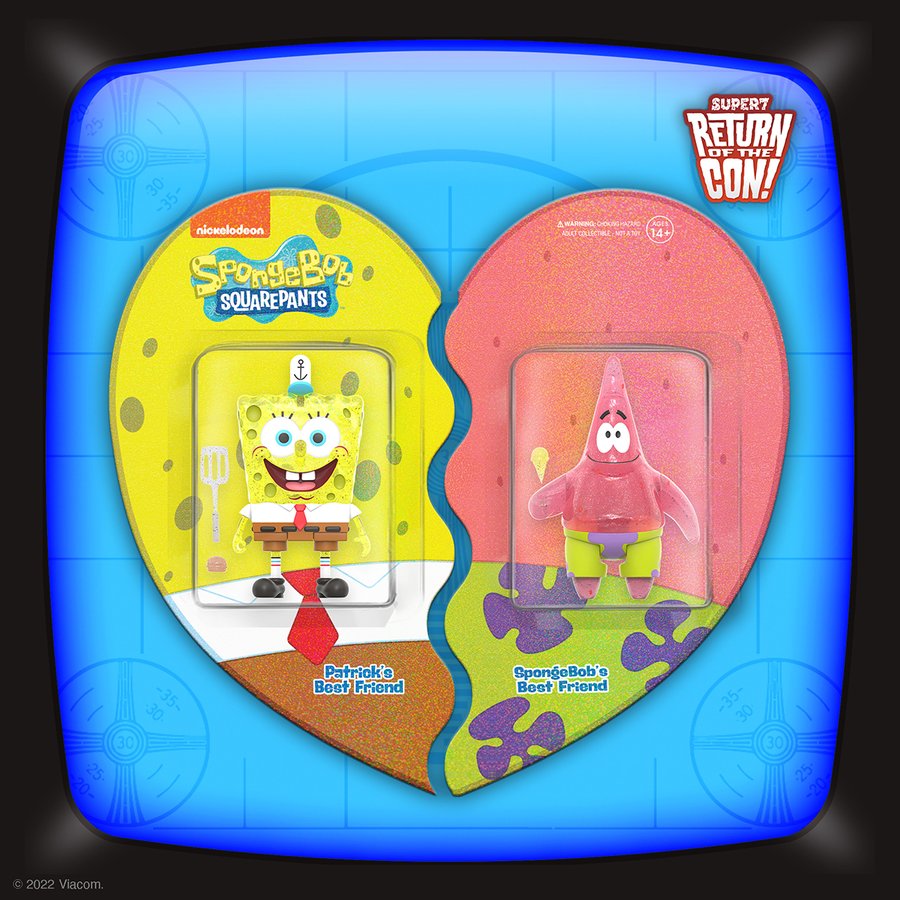 [UPDATE July 12]
Are you threatening me? Super7 totally has tons of TP for our respective bungholes at Booth #2543 this year. Their latest exclusive pays homage to Gen-X legend The Great Cornholio from Mike Judge's classic Beavis and Butt-Head series. These are cool. Huh-huh.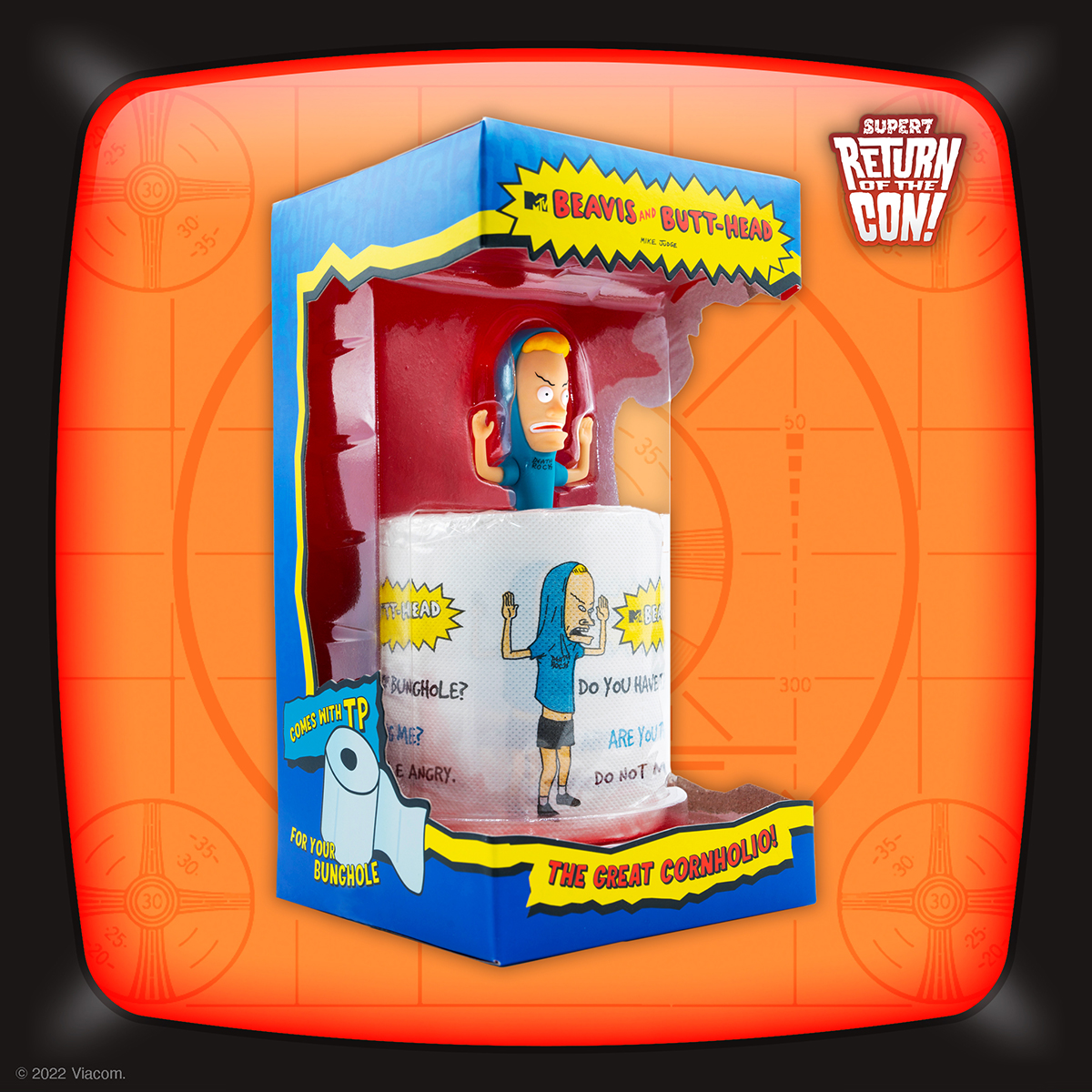 [UPDATE July 11 – #2]
Now for something truly outrageous, Super 7 has revealed these neon Jem & the Holograms ReAction Figures in throwback box packaging.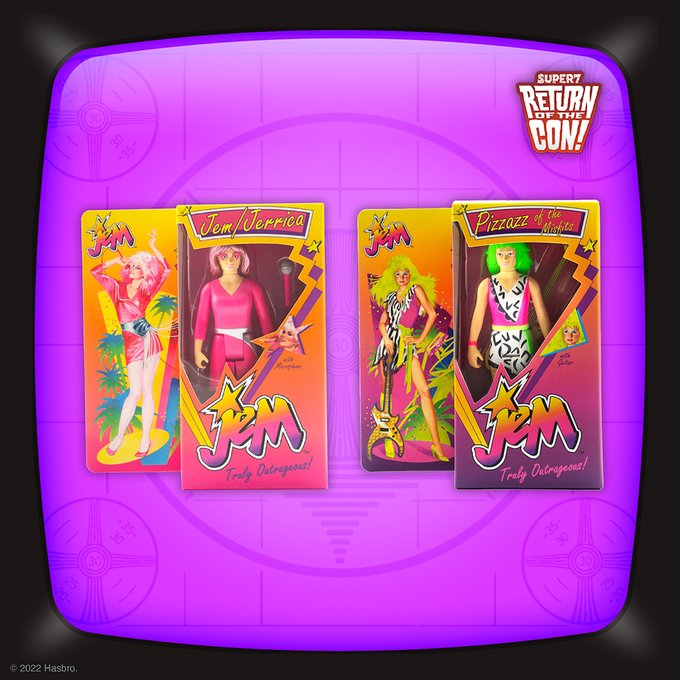 [UPDATE July 11]
My Pet Monster from 1986 is all decked out in pastels for this glow-in-the-dark ReAction Figure. He will be available from Super7 in Booth 2543 during San Diego Comic-Con.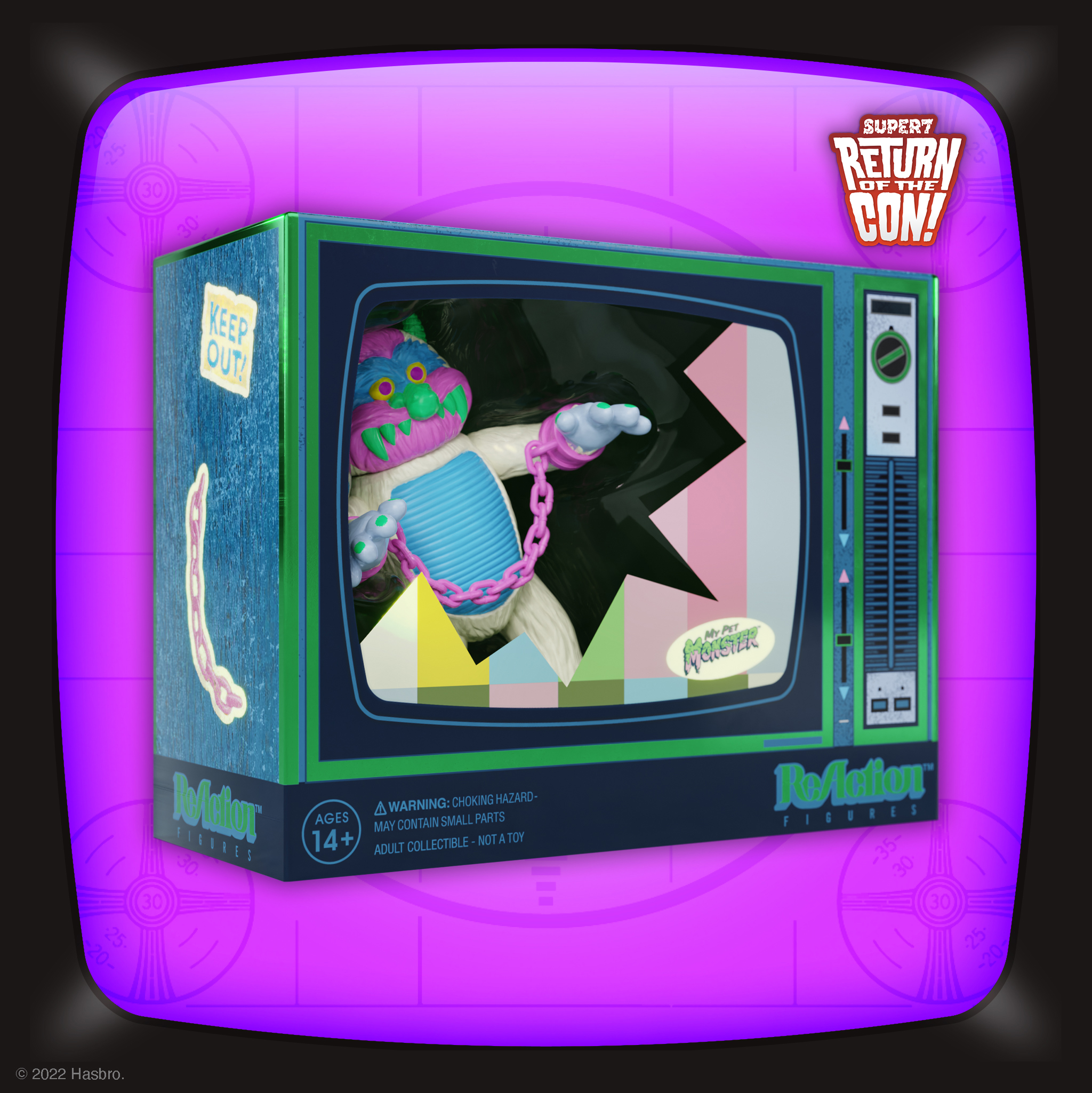 [UPDATE July 10]
Super7 showed off more San Diego Comic-Con exclusives, this time for some  glow-in-the-dark Kaiju Toho ReAction Figures of Godzilla '54, Mechagodzilla, and Jet Jaguar.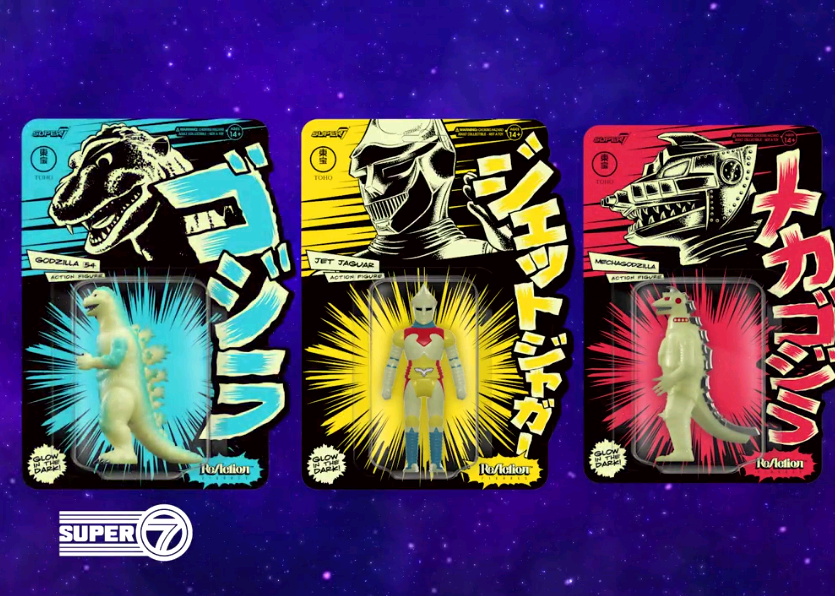 They also unveiled a new larger Godzilla figure in their ULTIMATES scale, which will also launch online on Wednesday, July 20.
They'll also have an 8″ tall glow-in-the-dark Shogun Godzilla ULTIMATES figure, which comes with a spring-loaded tongue and firing fist. This, like the other Godzilla ULTIMATES, will launch online as well on Wednesday, July 20.
[UPDATE July 9 #2]
This Creature From the Black Lagoon is rising from the depths to head to San Diego Comic-Con. It glows a vibrant glow-in-the-dark green.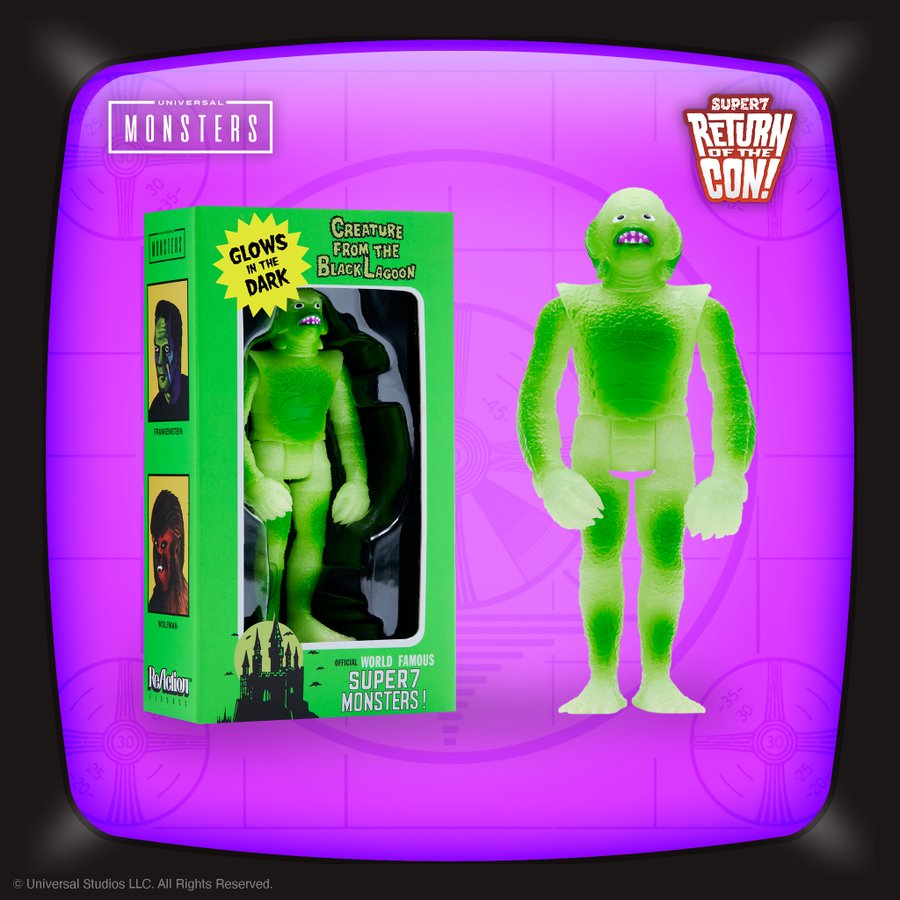 [UPDATE July 9 #1]
Ugh, these guys are the WORST! No, really, The Worst is Super7's own gang of the most villainous vile vermin. These special edition glow-in-the-dark 3.75" scale ReAction Figures pay tribute to the iconic monster packaging from the 1980s.
No word on pricing, but we'll update if that changes.