We're still not over saying that San Diego Comic-Con 2023 is "this year" — but to pass the time, we've got a jam-packed edition of Under the Tents for you. Many of your favorite artists, authors, creators, and more will be at the con this July, along with an Indiana Jones cosplay meet-up, and more.
Here's a look at what you might have missed:
Artist Martin Hsu, creator of Ruby Gloom, is heading back to San Diego Comic-Con, where he will surely have more of his beautiful originals, prints, and more. You can find him at Booth #4530 this summer, and trust us, you'll want to seek him out.
Happy 2023! Best thing about 2022 was the return of SDCC (worst was stranded in the dessert!). A BIG thank you to the @SD_Comic_Con team, @Comic_Con, and everyone who made it so much fun. Find me at booth 4530. See you at #SDCC23! ❤️

More thoughts https://t.co/bw0biPXvmy pic.twitter.com/4wdnJheQWJ

— Martin Hsu 徐 👨🏻‍🎨 (@MartinHsu) January 2, 2023
Young Adult novelist Sherri L. Smith, author of Avatar: The High Ground, is heading back to San Diego Comic-Con after skipping 2022. You can find her in Small Press at the Tired Girl Collective booth.
Hey #Avatar fans, for anyone asking, I am at #SDCC every year (except last year, stupid Covid), and plan on being there again this year. You can find me in Small Press at #TiredGirlCollective. Any other events TBD. pic.twitter.com/wkFwtr6uPA

— Sherri rhymes with Capri (@Sherri_L_Smith) January 18, 2023
You call this archeology? No, we call this the Indiana Jones Meet-Up, and if you're an Indy-verse cosplayer, you'll want to h ead to the SDCC photo wall on either Thursday, July 20 at 1pm PT or Friday, July 21 at 1pm PT. You can find more information on the Facebook event page.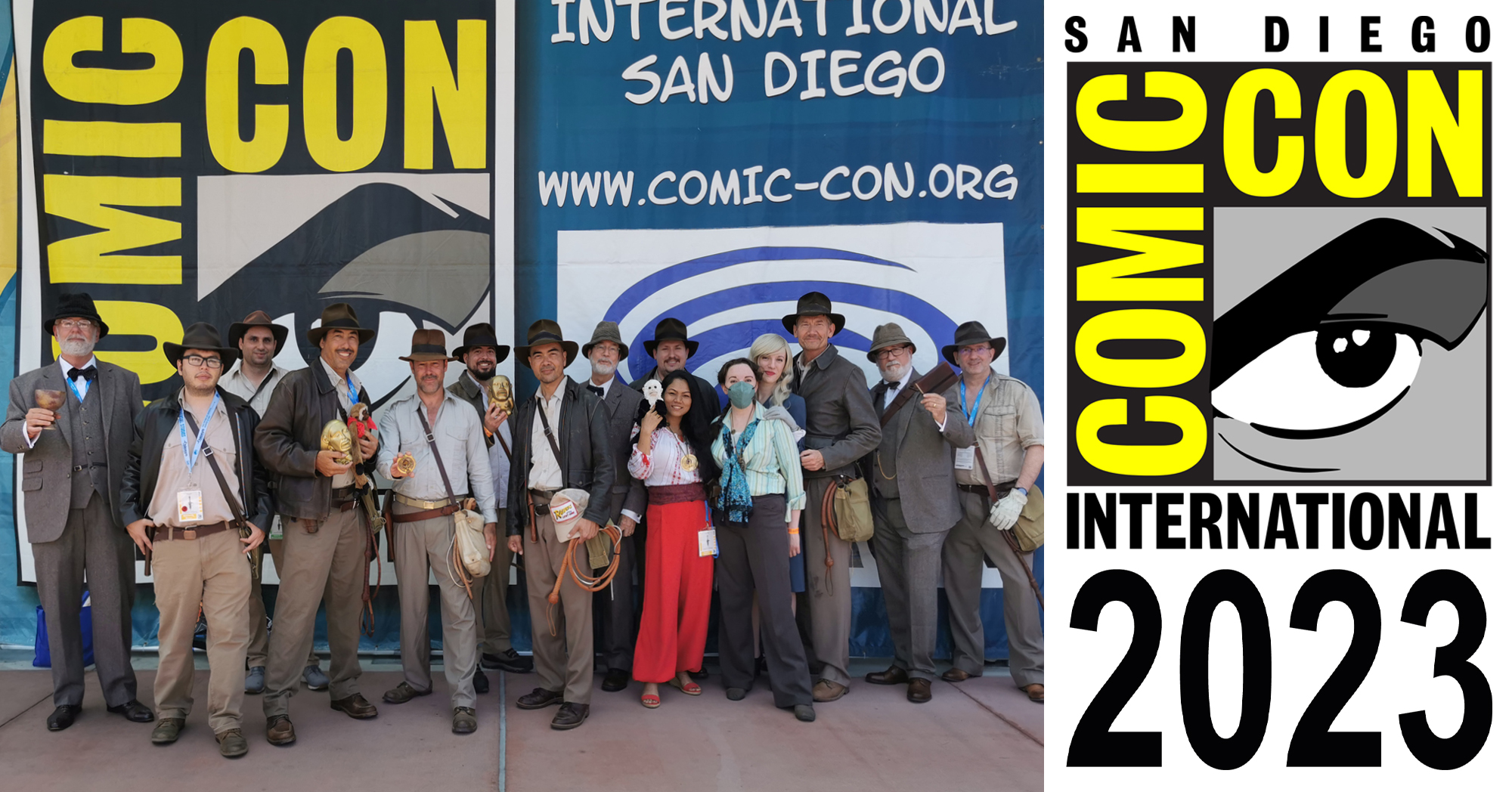 We're also happy to see that artist Robert McKeone lists both WonderCon and San Diego Comic-Con on his 2023 appearance list, though we'll have to stay tuned for exact plans.
Happy New Year! Ready for all of 2023's cons? Here are all the ones I'm confirmed to be at. I've applied for others, will update when I know more!#SDRocketCon #RocketCon #wondercon #wondercon2023 #sdcc #sdcc2023 #comiccon #comiccon2023 #artistalley #artistsalley #BobDrawsStuff pic.twitter.com/TRP8clHiMZ

— Robert McKeone (@BobDrawsStuff) January 2, 2023
It's just not San Diego Comic-Con without some turtle power, and luckily Teenage Mutant Ninja Turtles co-creator Kevin Eastman has that in spades. Good thing his convention list for the year includes SDCC, then.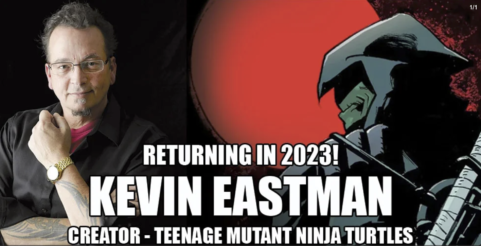 Thank you for the plug! Unfortunately I wasn't able to get an application for SDCC until they started the wait list. I did apply for the wait list 🤞🤞

— Sean Forney at C2E2 O-6 (@SeanForneyArt) January 2, 2023
Someone there does not appear to be a chance of seeing at San Diego Comic-Con this July is artist Terry Moore, who told artist Jeff Pina that he's skipping this year.
No SDCC for me this year. Great to connect with you again tho.

— Terry Moore ✏️ (@TerryMooreArt) January 7, 2023
While we previously told you that J. Michael Straczynski, Babylon 5 and Sense8 creator (as well as comic writer and occasional stopper-of-muggings), will he revealing additional details about two upcoming audio series at San Diego Comic-Con, it looks like he's also got some Babylon 5 news to share. The only thing we know for sure is that it's top-secret and isn't the reimagining from the CW — but we are intrigued.
— the top-secret *other* B5 project (not referring to the reimagining/CW thing here) that will also debut at SDCC this July. Other than that, it's pretty slow.

— J. Michael Straczynski (@straczynski) January 4, 2023
Hmmm…Toy Biz X-Men prints for SDCC? 🤔

— Dan Veesenmeyer (@dveese) January 21, 2023
Illustrator Christa D is movin' on up — to San Diego Comic-Con, where she'll be exhibiting for the first time.
Oh, uh, so I forgot to mention….I got into SDCC!!!
This little art fish is in the big art pond now. 🎉 pic.twitter.com/0jMJUwULEO

— Christa D 🔜 Wondercon F23 (@ChristaDoodles) January 7, 2023
Also appearing this year, though certainly not for the first time, is Badali Jewelry. Come geek your geek jewelry on!
We will be at SDCC this year!

— Badali Jewelry (@BadaliJewelry) January 12, 2023
Still looking for a way to get into the coveted "big show"? If you're a student, there may be hope. Radford University is offering a field study program that will send students to the convention, where they will examine "the intersection of practicing fan culture and the political economy of industrial marketing". If interested, you can find more information on the course online.
Freelance illustrator Cliff Cramp will have several original paintings for sale at San Diego Comic-Con, along with prints, including this John Carpenter's Halloween and more, in his 20′ booth in a "fantastic location".
 

 

View this post on Instagram

 
 

 

View this post on Instagram

 
Artist Stephen Macias revealed that he will be exhibiting at the convention this year as well at the CRHYME Detective Series booth.
 

 

View this post on Instagram

 
Anything we missed? Let us know in the comments, drop us a line, or tweet us @SD_Comic_Con.