You can undoubtedly seen some of Dan Veesenmeyer's work in recent years — whether it's through his work with LEGO, his amazing designs for Hasbro's X-Men Animated Series 90's VHS packaging figures, or right here on this blog.
This year, Veesenmeyer is back at San Diego Comic-Con, where you can find him in Artists Alley at #EE-24. He'll have new prints for X-Men: The Animated Series and more, as well as commissions at a later date.
[UPDATE May 19]
Although Veesenmeyer may not have any more exclusives to reveal, that doesn't mean you can't score more artwork for him. His San Diego Comic-Con 2023 commissions pre-order list is now open. [UPDATE] His commission list is now closed.
Like in previous years, you can use the contact form on his website to submit your idea over the next several days. Then, Veesenmeyer will choose which ones he'd like to do, and contact you if chosen. Payment is due up front, and prices start at $80 for a trading card, $180 for a bust commission, $240 for a 3/4 scale commission, and $350 for a full scale commission. Additional characters are extra, and you can see the full price list below.
If he's able to complete his list before the con, he may open a new list at that time. Space is limited.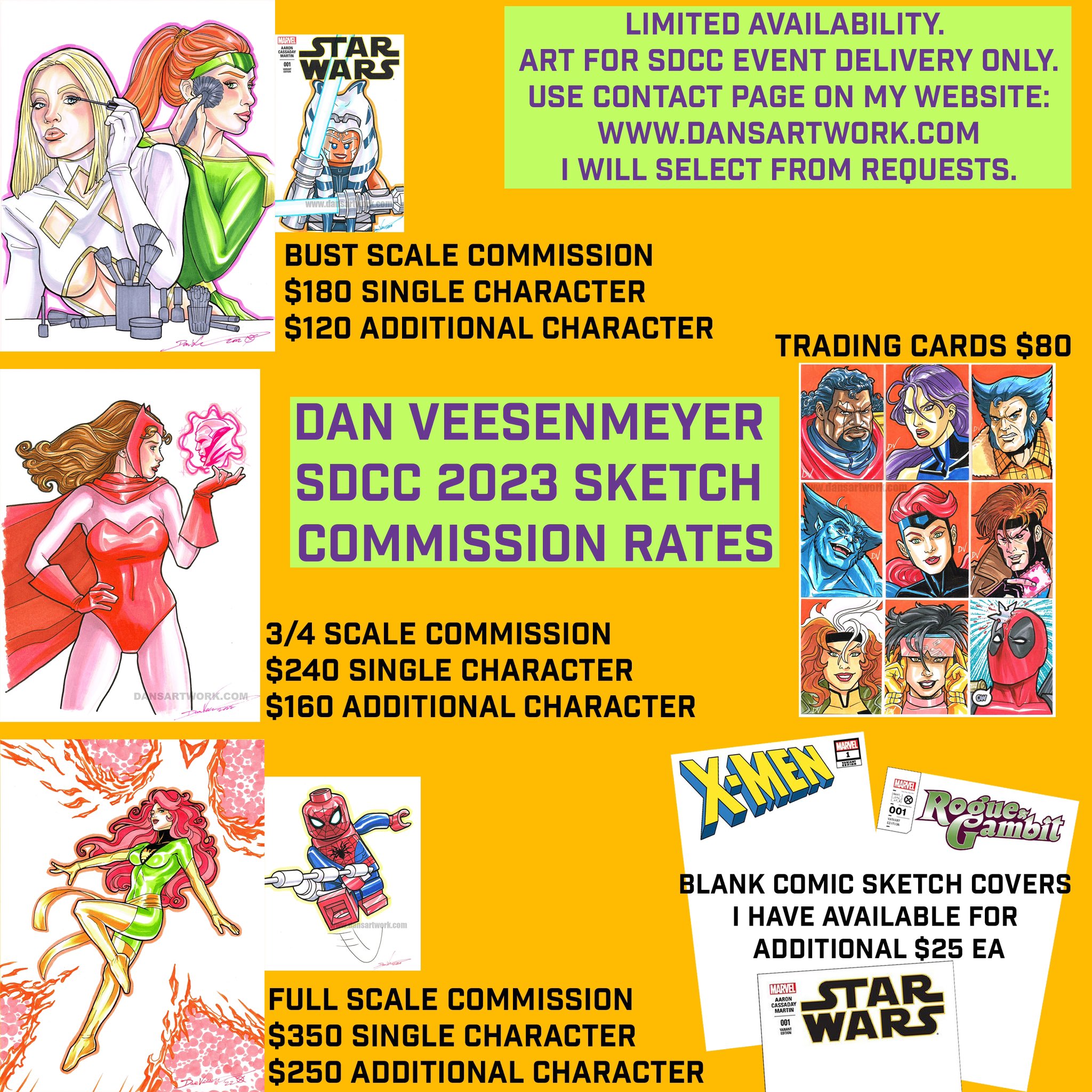 [UPDATE May 18]
Veesenmeyer revealed his latest San Diego Comic-Con exclusive, a stunning portrait of Rogue and Gambit embracing, an homage to the 1993 X-Men #24. This is the last of his exclusives for the show this year (supposedly! Never say never, Dan!) — but be sure to stop by for plenty of other amazing prints and artwork at his booth, Artists Alley #EE-24.
Like the other print, it's an 11″x14, and will be available for $20 each. If any leftovers remain of either print, they will be available online after the show.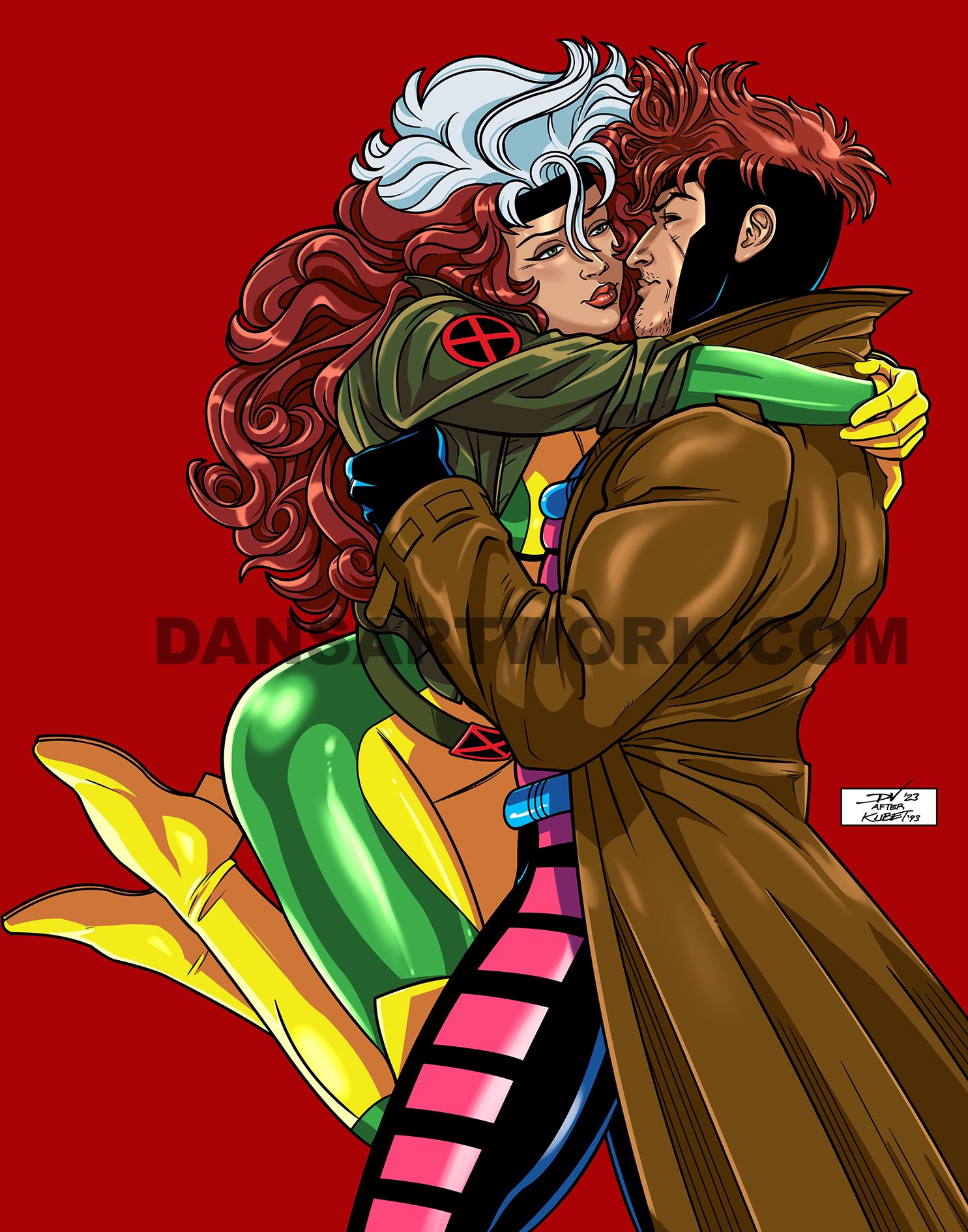 [UPDATE April 6]
Up first, Veesenmeyer is taking things back to his roots. As a former storyboard artist on X-Men: The Animated Series, he is no stranger to the series. He's honoring the classic cartoon with a new 11″x14″ print featuring all your favorite characters, which will be debuting at San Diego Comic-Con first this summer for $20, before being available online.
There will also be a limited holofoil variant available for $40.