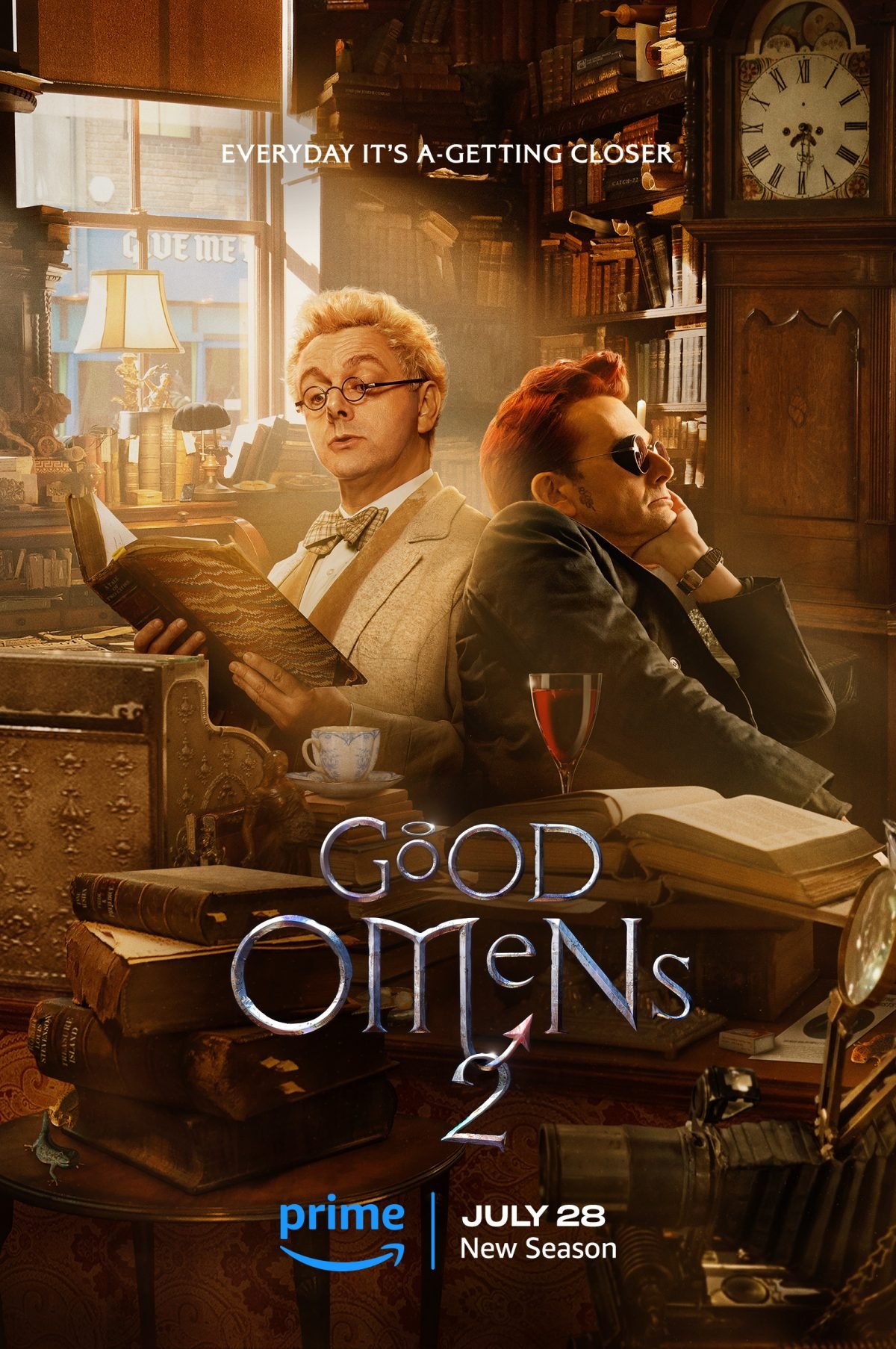 Everyday, it's a gettin' closer — and this time we don't mean the Apocalypse.
We have some ineffably good news for you, angels and demons. The second season of Good Omens, based on the beloved novel by Neil Gaiman and Terry Pratchett, looks very likely to be heading to San Diego Comic-Con this year.
The new season was announced this week as dropping on Friday, July 28 — just days after the convention ends. That is pretty heavenly timing for an appearance at the convention for the Prime Video series, which stars David Tennant and Michael Sheen.
Today, Gaiman (who also wrote both seasons and served as showrunner) was asked on Tumblr about the possibility of a panel at the convention, and Gaiman replied that he "expected" there to be a panel at the convention. However, he did note that any panel would not involve himself, as even without the possibility of the WGA strike continuing into the convention, he has family obligations that week.
The odds are looking much better for Tennant though, especially as there are already signs that Doctor Who will be heading to the convention as well this summer, and he is poised to make his return for the big 60th anniversary specials. So it would likely be very easy for him to pull double duty at the convention for both series, hopefully with Sheen alongside him for the Good Omens ride.
The new season follows the unholy duo as they enjoy the easy life, until an unexpected messenger presents a surprising mystery.