The DC booth will be home to tons of top-tier talent all week at San Diego Comic-Con, including DC President, Publisher and Chief Creative Officer Jim Lee and award-winning comic book creator, Founder and CEO of McFarlane Toys, Guinness World Record holder, and Grammy and Emmy Award winner, Todd McFarlane, and more.
You can read more about the other booth activities, panels, and exclusives for DC here.
Batman: The Gargoyle of Gotham writer/artist Rafael Grampá will be doing a special signing on Saturday, July 22 at 4pm where attendees will receive an exclusive print with artwork from the series. This signing will be wristbanded and limited to 100 attendees, and you'll need to keep an eye on DC social media for more information.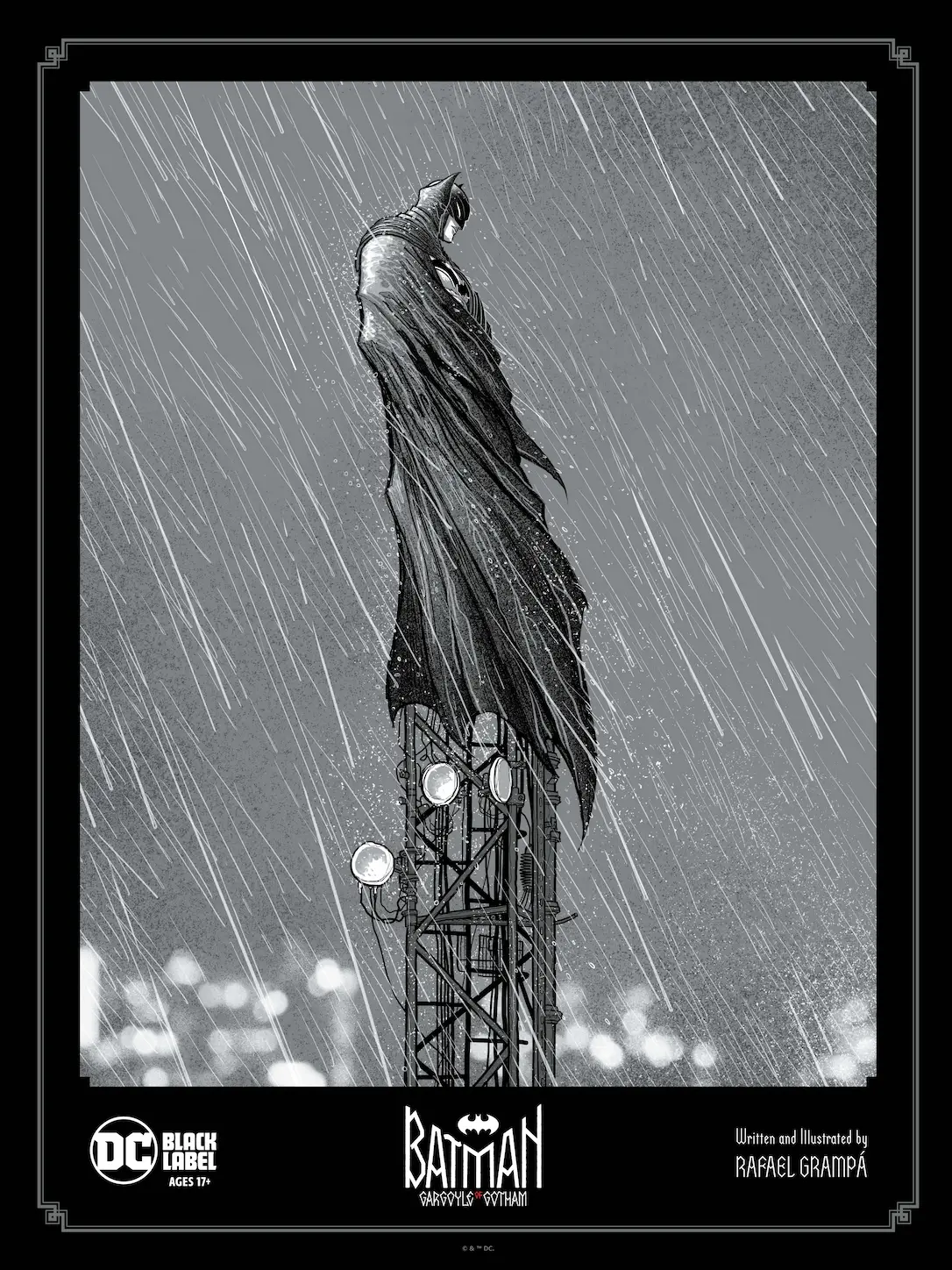 Now, let's get to the signings. Ticketed signings are limited and will require a win through the Online Exclusives Portal lottery.
Thursday, July 20
10:30am-11:30am – Jeremy Adams and Joshua Williamson
12:30pm-1:30pm – Jim Lee and Todd McFarlane

TICKETED

3pm-4pm – Rafael Grampá and Tini Howard
4pm-5pm – Collin Kelly and Jackson Lanzing
Friday, July 21
10am-11am – Jim Lee

TICKETED

12pm-1pm – Justice League: Warworld filmmakers
1pm-2pm – Tini Howard and Tim Sheridan
2pm-3pm – Ram V and Joanne Starer
3pm-4pm – Jeremy Adams
4pm-5pm – Tom King and Mitch Gerads

TICKETED
Saturday, July 22
10am-11am – Jim Benton and Jeffrey Brown
11am-12pm – Sina Grace and Josh Trujillo
12:30pm-1:30pm – Tom King and Mitch Gerads

TICKETED

2pm-3pm – Joshua Williamson
4pm-5pm – DC UNIVERSE INFINITE EVENT Rafael Grampá and special guest 

TICKETED

5:30pm-6:30pm – Bat Cowl Holder exclusive event with Jim Lee
Sunday, July 23
10am-10:45am – Penelope and Jerry Gaylord
1pm-2pm – Nicole Maines

TICKETED

2pm-3pm – Jennifer Muro and Thomas Krajewski