Artist Jerome Lu, also known as "Hyperactive Monkey", is a part-time toy designer but full-time toy player whose playful uses of color and smart design never fail to catch the eye.
He'll be offering several exciting SDCC exclusives at his Hyperactive Monkey booth, #2744, where you can meet Jerome and check out all his colorful merchandise.
[UPDATE July 14]
Carry your swag in style with this DJ Lance Rock Mini Backpack from Hyperactive Monkey, booth #2744.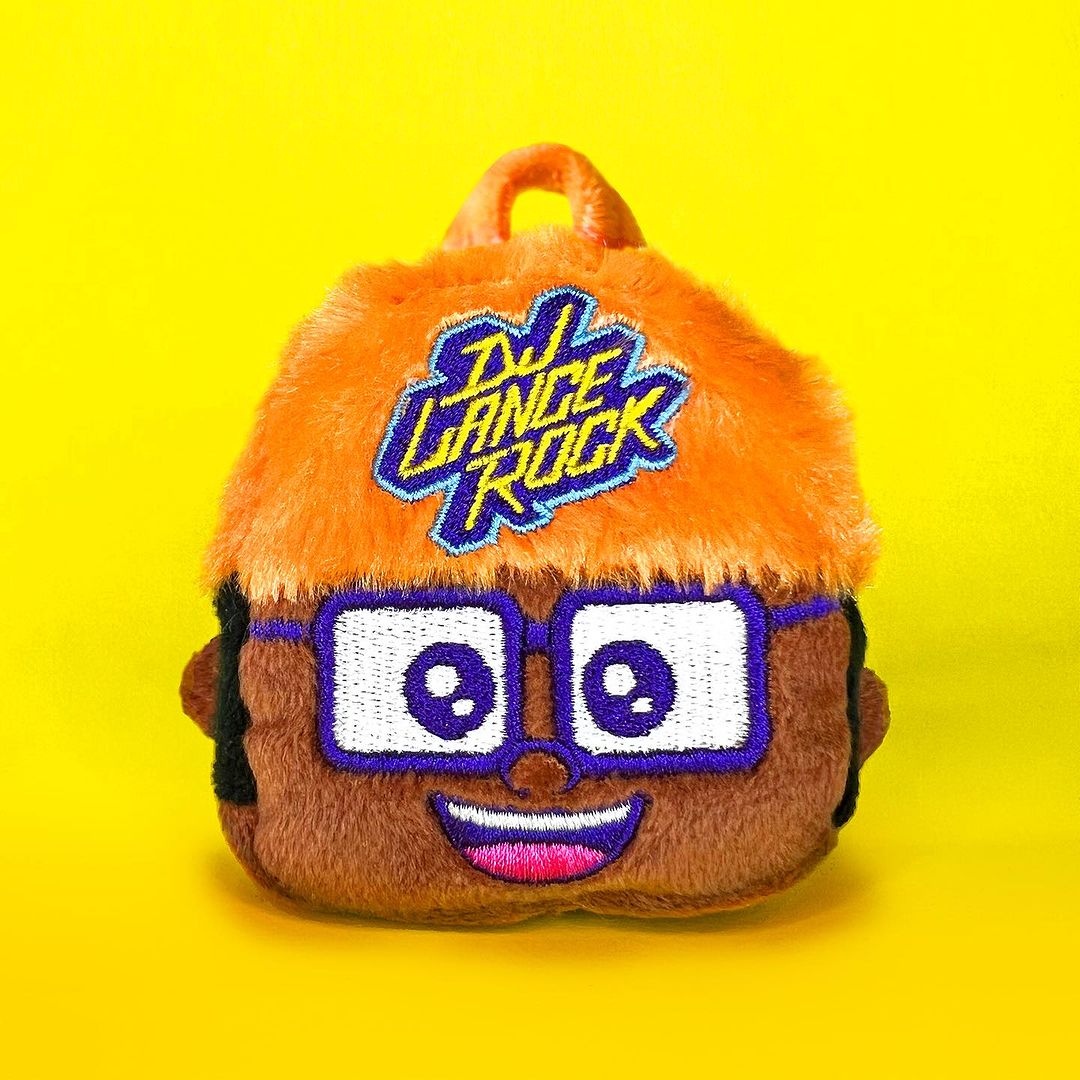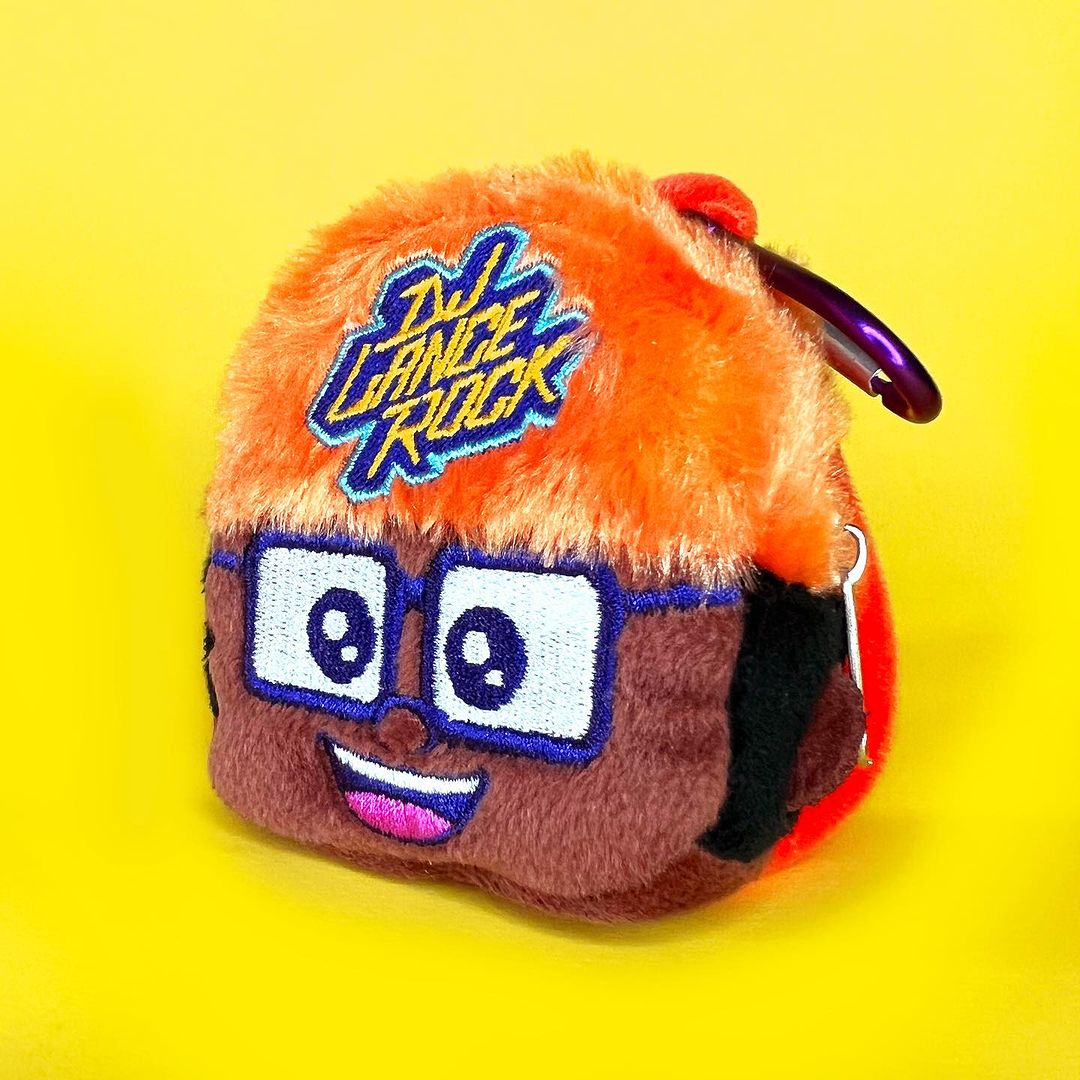 [UPDATE July 12]
Turn up the volume with Hyperactive Monkey x DJ Lance Rock's latest exclusive announcement — a DJ Lance Rock Sticker Pack. The set includes 4 stickers of DJ Lance Rock's most popular stickers, and will be debuting at San Diego Comic-Con at Booth #2744 for $15. You'll also receive a 4″ pretend acrylic record.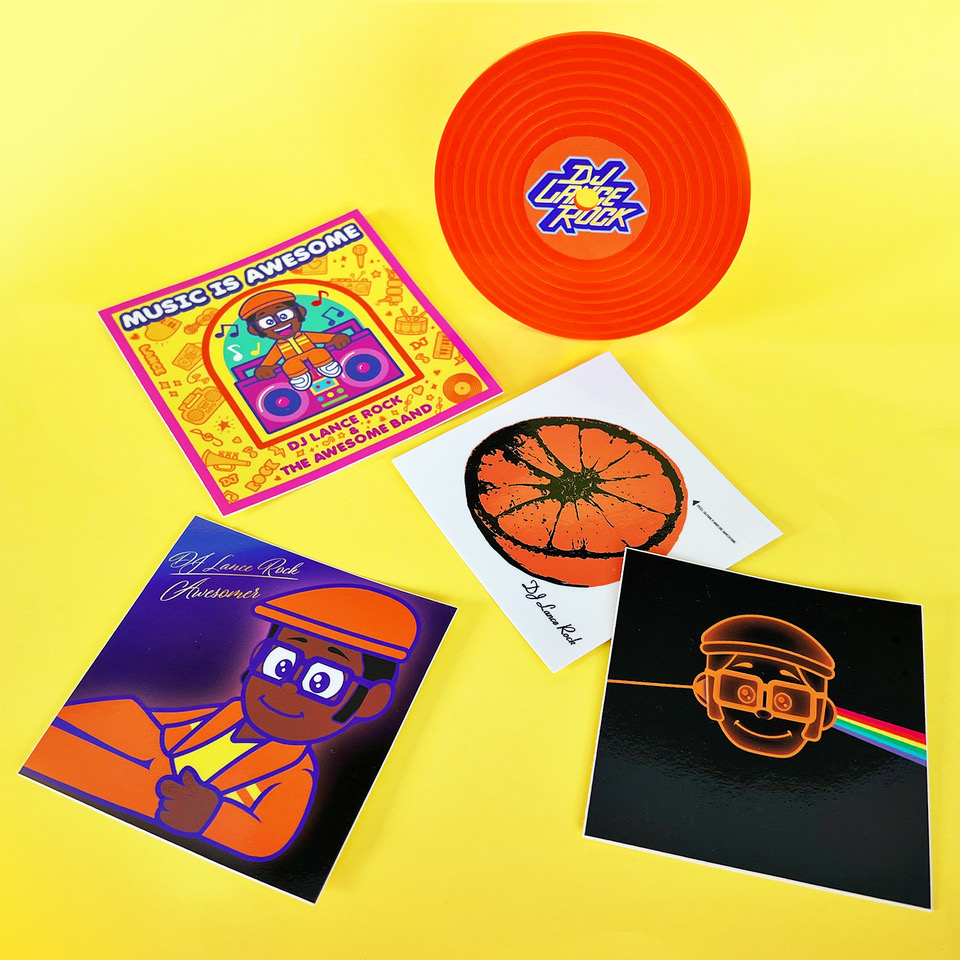 [UPDATE July 11]
You're ready to rock out anytime with Hyperactive Monkey's DJ Lance Rock items debuting at San Diego Comic-Con, including patches ($6 for one or two for $10), bucket hats ($20), and beanies ($20).
[UPDATE July 10]
Get ready to rock out with Hyperactive Monkey and DJ Lance Rock. Stop by Booth #2744 to pick up the debut of a new limited edition DJ Lance Rock pin set, which features an astronaut DJ Lance Rock on a glow-in-the-dark moon and groovin' DJ Lance Rock listening to his favorite tune.
You can get the set for #2744, and DJ Lance Rock will also be signing on Friday, July 21 from 2:30pm-3:30pm — with pre-order reservations available now (and more information below).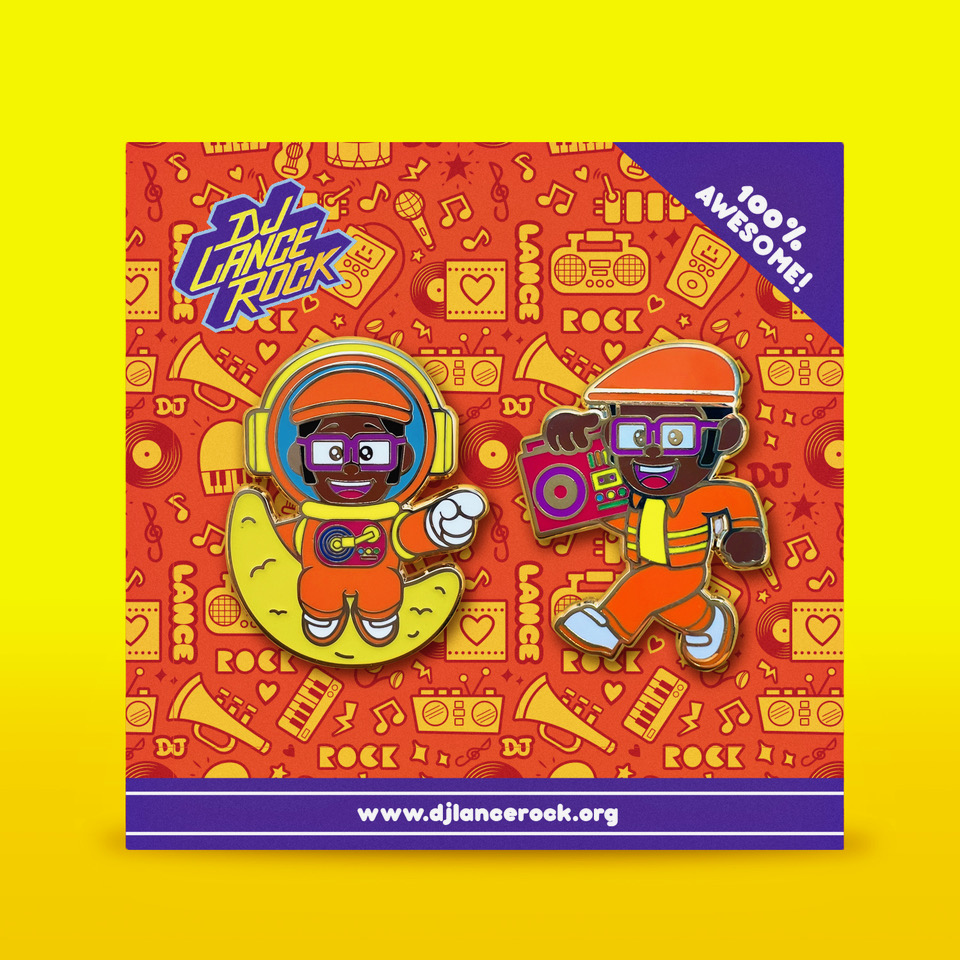 [UPDATE July 5]
Hyperactive Monkey is here to give you something to get really hyperactive about. They'll be hosting several autograph sessions at their booth this year (#2744), including Tom Kenny (voice of SpongeBob SquarePants, Ice King, and many more), DJ Lance Rock of Yo Gabba Gabba, Van Partible (creator of Johnny Bravo), and the legendary Disney Imagineer Bob Gurr.
You can save time by reserving your spot online. Here is the schedule:
Friday, July 21
Saturday, July 22
You'll also find all four on a panel, titled "The Creative Process in Children's Entertainment", with more details still TBA — but to celebrate, you'll be able to pick up a limited edition 8″x8″ print for $15 at Booth #2744.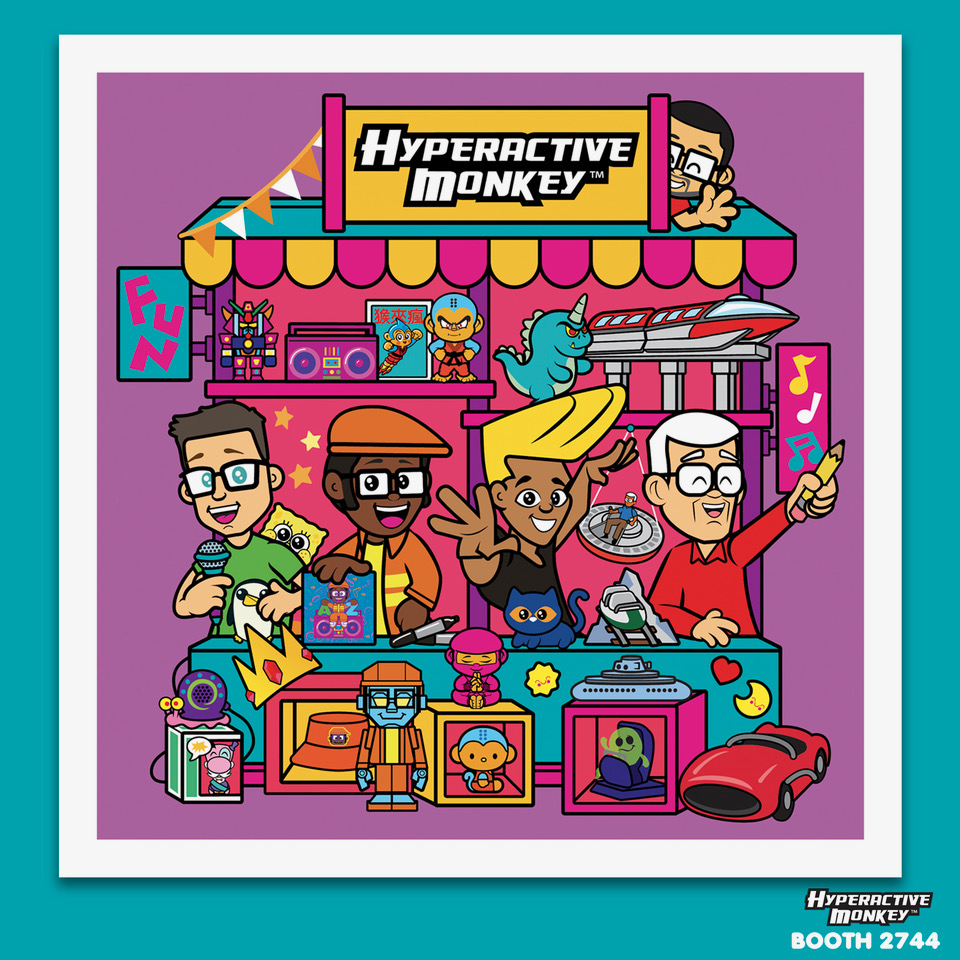 [UPDATE June 27]
Lu's first debut for San Diego Comic-Con 2023 is the Meditating Monkey Ninja Rosewood Edition. This 3″ resin figure was designed by Lu and sculpted, painted and cast by the team at Premium Sculpture. You'll be feeling both powerful and zen in the presence of this peaceful figure, the follow up to his 2022 Shao Lu The Strong Rosewood figure. It's limited to 10 pieces, and will be available for $50.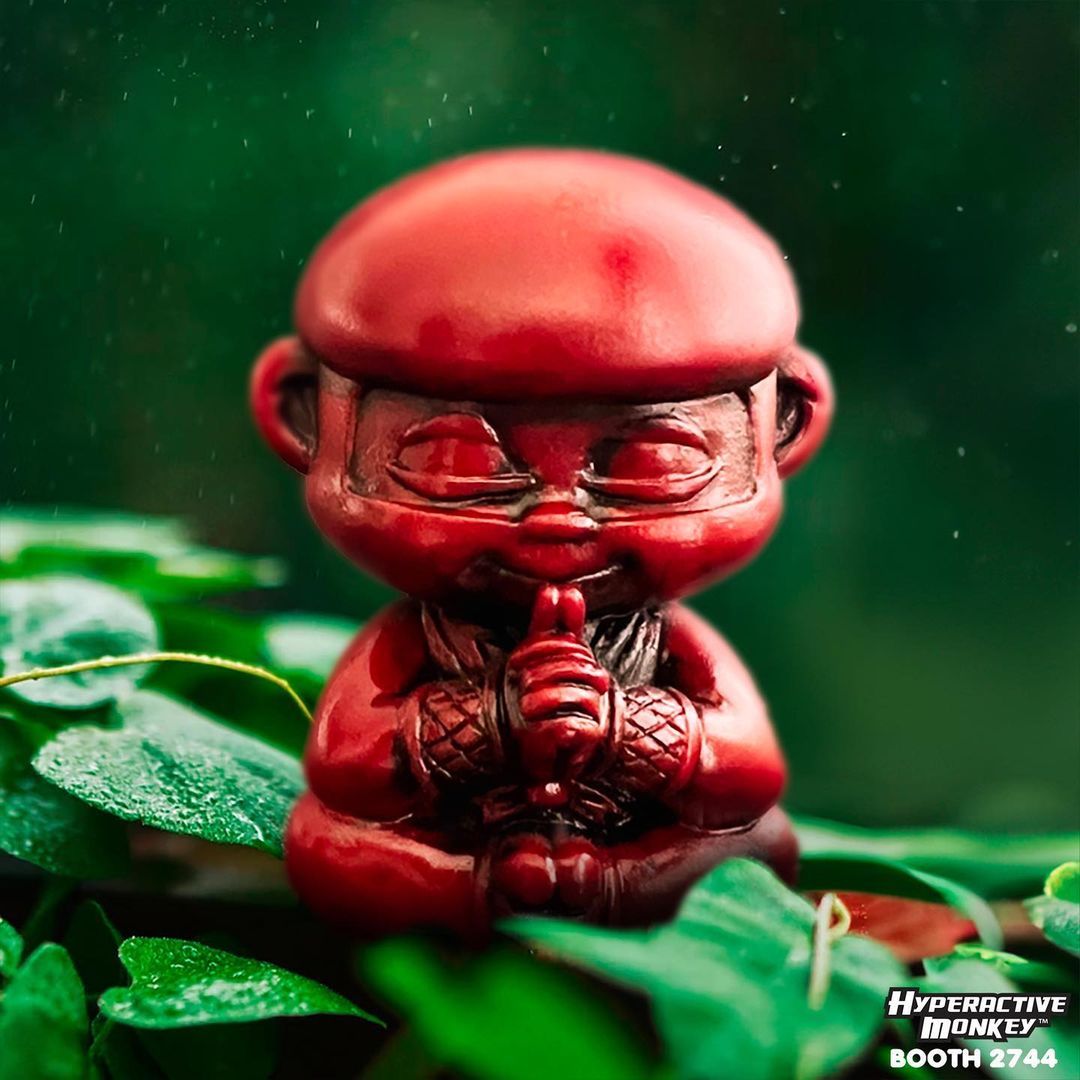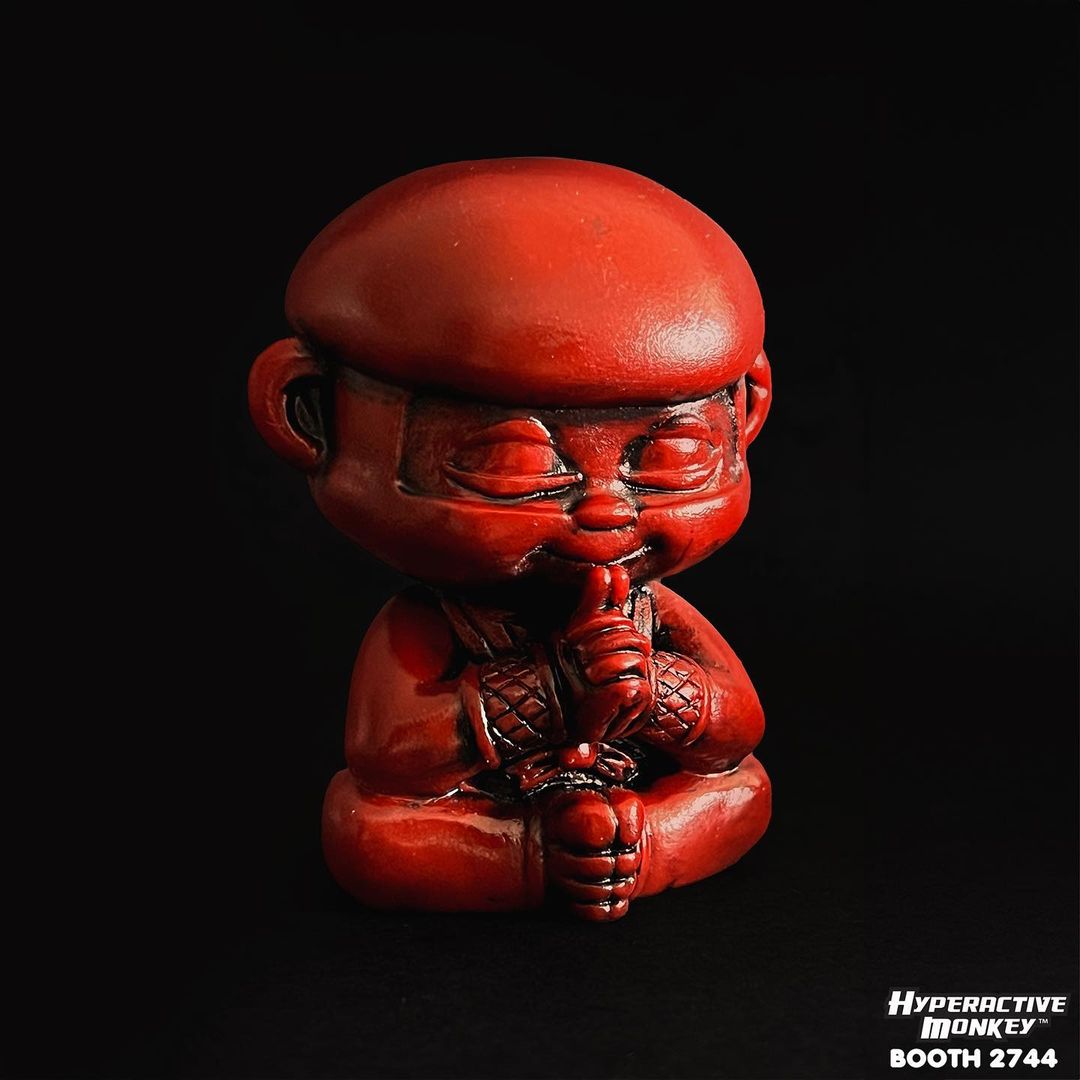 Jerome also unveiled his new The Art of Monkey Kung Fu Book, a 20-page book filled with Kung Fu Monkeys in a variety of styles. Each book comes with a bonus "Be Creative" glitter sticker. Master the art of Monkey Kung Fu and pick up this book for $10.