As evidenced by the massive schedule challenges last year in Ballroom 20, the popularity of television shows at San Diego Comic-Con has reached a fever pitch and isn't showing signs of cooling down anytime soon. We took a look at the slate of shows announced during this past month's upfronts and put together our take on what you might expect to see at SDCC this July.
The list of shows across broadcast and cable networks is massive, so this year we've decided to split up our annual list of TV shows which might make an appearance at SDCC into a series of posts covering the new and returning programming across all networks.
The first two posts in the series highlighted the new and returning TV shows from the Big Five networks, while the third post covered the new TV shows from the cable networks. This post covers all the returning TV shows from the cable networks we expect to see at SDCC this year.

Adult Swim
Adult Swim always brings their "A" game to the con, and this year should be no different. A slew of returning favorites means we should be seeing most if not all in panels or offsite events.
Remember Aqua Teen Hunger Force? It's now Aqua Something You Know Whatever, and it sounds like it'll be spoofing Three Men and a Baby. Yes, seriously. ATHF, you had us at "Something". The new season kicks off in June.
Childrens Hospital and NTSF:SD:SUV:: kick off their fourth and second seasons, respectively, this August, which means the network will undoubtedly be bringing the all-star cast and crew from both series for panel discussions and Q&A.
It's going to be a big con for Seth Green. Robot Chicken will be entering its sixth season in August and also has the the upcoming DC Comics Special airing this fall. We think the latter will be the emphasis, because of the comic tie-in and the awesome voice cast booked for the special. Paul Reubens as The Riddler? Neil Patrick Harris as Two-Face? Nathan Fillion as the Green Lantern? Megan Fox as Lois Lane? Need we say more?
The Heart, She Holler, and Loiter Squad are both making second season returns but did not appear at last year's SDCC, so we think they might be left off this year's schedule by the network as well. There's an outside chance the former will be at the show, if only because we're sure star Patton Oswalt never misses a SDCC.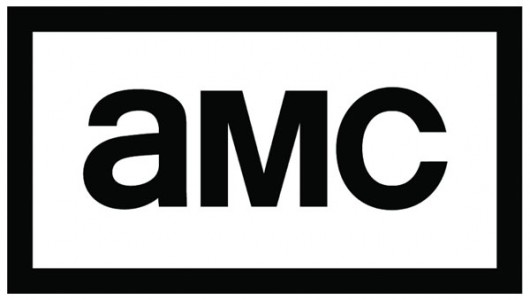 AMC
Walking Dead. 'nuff said.
All joking aside, the two other AMC juggernauts, Breaking Bad and Mad Men, have yet to grace the stage at SDCC, although producers of the former have indicated they would like the series to have some presence at the show. We're hopeful, but we're also not holding our breath.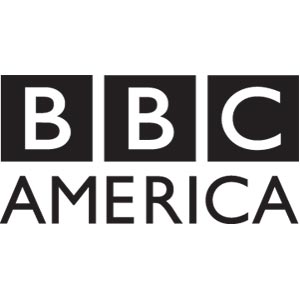 BBC America
Last year CCI booked Doctor Who in Hall H for the last day of the con, which ended up being a relief for fans who were constantly turned away from Ballroom 20 the rest of the weekend. It was also a good move because Whovians ended up filling up the big hall to get a glimpse of the upcoming season. We hope that sent a message to program schedulers, that popular television shows can and do belong on the convention hall's biggest stage, and hopefully they will use Hall H even more this year to spread out the schedule and give fans a better chance to catch their favorite shows. With that said, Doctor Who is one of the biggest draws among television shows, and it will absolutely be back to give us a glimps of season seven. The jury is out whether it will be back in Hall H, but we hope so.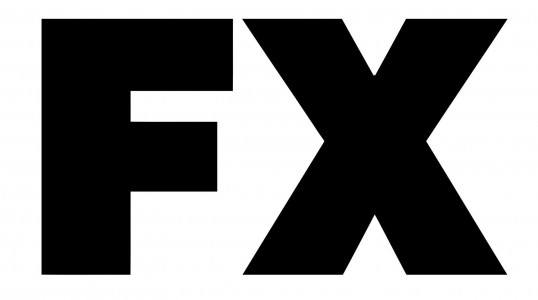 FX
FX has been another big supporter of SDCC, and last year fans filled Hall H to see its block of programs, including the always-popular It's Always Sunny in Philadelphia and the biker drama Sons of Anarchy. Expect to see previews of season eight and five, respectively, at this year's con.
Archer and Wilfred also made panel appearances as well, and both should be back in July. The animated, star-studded Archer was renewed earlier this year for a fourth season and hopefully we'll be treaded to a sneak peak, even though its premiere isn't expected until early 2013. The freshman comedy Wilfred starring Elijah Wood is starting its second season only weeks ahead of the con, so we should expect cast and crew to share some preview footage of later episodes.
Last year, it was expected American Horror Story, from Glee creator Ryan Murphy, would be shown in some fashion, but Fox bailed out of a mystery pilot screening ahead of the con. After the creepy, disturbing horror serial enjoyed first-season success, we think the show might scare Ballroom 20 audiences this year. We only say "might", because Murphy has been notoriously secretive of the show, and could opt to keep a veil over any spoilers until the season two premiere in October.
Lastly, we can only hope Fox decides to bring Justified or Louie to San Diego. As one of the best shows on any network (we think, and we're not alone), we'd gladly wait in line for a chance to hear cast and crew stories of Justified's season three, and what we might expect for the recently-renewed fourth season. And what's not to love about Louie, one of the most earnest, truthfully funny comedies on the air right now? We think listening to Louis C.K. for 45 minutes would be equally entertaining (just ask anyone who's heard his stand-up).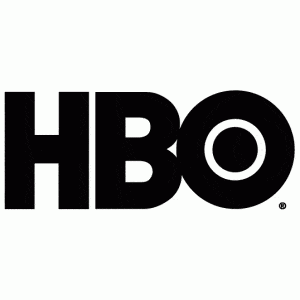 HBO
One of the big draws of any panel last year, film or TV, was HBO's small-screen adaptation of George R. R. Martin's Game of Thrones. Con attendees waited in line for several hours to see cast and crew on the stage at Ballroom 20, and with the room at full capacity all day several hundred were turned away. We'd never seen anything like it in our time at SDCC, and when the show returns this year we hope the program schedulers at CCI think about moving it to Hall H and giving it, and other adjacent shows on the schedule, a chance to seat the massive audience it commands.
The other huge TV show at SDCC also comes from HBO in True Blood. Entering its fifth season weeks ahead of the con, it's frequent story twists and engaging characters will have folks lining up for answers on the fate of their favorite characters and hints on future plot lines. Again, expect a massive audience for this one.
Boardwalk Empire is going into season three and has gathered terrific ratings over the previous two. There's lots of love for this one, lead by Steve Buscemi, among the Comic-Con crowd, but it hasn't yet made an appearance at SDCC. We think there's an outside chance this one will be added to the schedule in July.
Last for the network is Entourage, one that isn't even a show anymore and is pure speculation whether it would appear at the con. There's been talk of a movie following the series finale last year. There might not be a real Aquaman movie or Viking Quest series, but we still love the guys for it and bringing them to SDCC, at least ficticiously. Maybe we could get a preview of the film follow-up to the series this year? "VICTORY!!!"

Showtime
The other big pay cable network has historically embraced the con, bringing their slate of scripted series headed by fan-favorites to SDCC. We think this year will be no different. The second season of the hit series Homeland premiered last year at SDCC, and you can bet that the cast and crew will be in Ballroom 20 for a panel and Q&A leading into their season two premiere in September.
Dexter has been one of the top television draws of SDCC over the past few years, and will be back to talk about its season seven premiere, also scheduled for September. Last year was big news in that the network renewed the show through season eight, and producers already started talking about an end for the show after that eighth season. They've also started to lay the groundwork for that series finale, dropping hints as far back as last season. Expect to wait long lines to hear cast and crew talk about what those hints are and where they may take the show.
We're up in the air regarding a few other Showtime shows that may make it to San Diego this July. Shameless has been there in the past although it hasn't been a real fit with the SDCC crowd. We think that this year it will give way to either rookie series House of Lies or veteran comedy Californication starring David Duchovny. The latter wasn't at the show last year, and we were definitely both surprised and disappointed at the omission. Odds are about even between the two shows, but they're both a better bet than seeing Shameless again this year.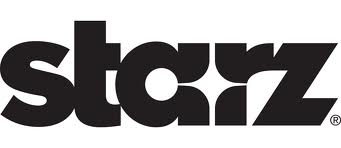 Starz
Starz has dabbled with original programming, but there really is only one show on its schedule that fits the SDCC demographic. Spartacus got an early season three pick-up from the network, and if anything like the past we expect to see the show being promoted heavily at the con.
The other big Starz show, Torchwood Miracle Day, was at SDCC last year but aired to less-than-expected ratings. A new Torchwood series hasn't been announced, and we think that has to do with the personal committments of series creator Russell T. Davies than anything else. It would be a great stage to anounce the next adventures of Captain Jack and crew, but we think it's just a bit too early to hear anything on this front.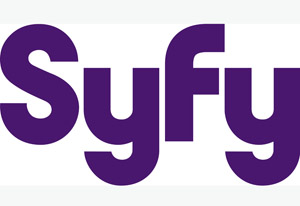 Syfy
For a network which specializes in science fiction and fantasy programming, it's a given that its returning shows are heavy hitters in the genres, and all are expected to make an appearance at SDCC this year.
The big news will be the farewell of Eureka. The series finale was announced last summer but then reduced from a six-episode final season to a single episode finale. The namesake of Syfy's Cafe Diem in the Gaslamp District will be turned over to new management in 2013, but for one final time the cast and crew will most likely be on hand to say goodbye to its loyal and longtime fans ahead of the series finale on July 16.
The fourth season of Warehouse 13 premieres one week later on July 23, so the cast and crew will undboutedly take part in a panel discussiona and Q&A to answer questions about the season three cliffhanger and what we should expect from the upcoming season. It continues to be Syfy's highest rated scripted series, and for good reason – the story lines, characters and top notch writing have kept us tuning in for the past three seasons.
Alphas also premiers its second season on July 23, following Warehouse 13. The series, created by Marvel go-to screenwriter Zak Penn, follows a team of extraordinary individuals sought out for their superhuman abilities. Sounds a little like X-Men, doesn't it? It should, because Penn has been involved in every X-Men movie since X2. However, it approaches the material in a more realistic way, as opposed to the traditional comic-book, men-in-tights styles in his Marvel Studios offerings. If you're not watching this, you have time to catch up before the expected Comic-Con appearance this year.
Being Human is the US remake of the popular BBC series of the same name, about a vampire, a ghost, and a werewolf living as roommates under the same roof. It's been renewed for a third season but its second season just finished airing this spring, so we wonder if they would even have anything to show of the upcoming season by July. Series star Sam Witwer is making the convention rounds during the hiatus, but we think it may be just a bit too early for the entire cast and crew to come together in July. Let's hope we're wrong.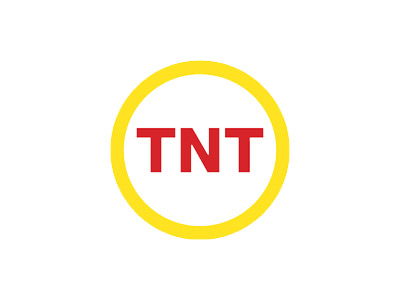 TNT
TNT made a big push two years ago with the Steven Spielberg-produced Falling Skies, which after several delays made its debut last summer to solid ratings and a season two renewal. Falling Skies returns this summer, and we can assuredly expect cast and crew to be on-hand to talk about the current second season and what to expect for a possible season three. This show is Walking Dead-meets-V, and we throughly enjoyed the first season. We recommend you put this on your list to check out.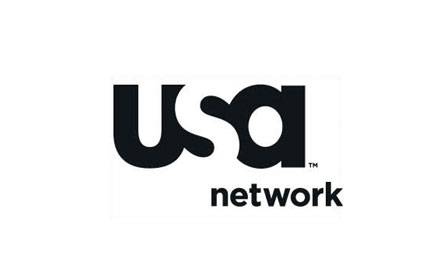 USA Network
USA has shown exceptional love for SDCC in recent years. It's one of the few networks that has consistently brought shows to the con outside of the geek demographic. Although Bruce Campbell can rock San Diego like the best of them, Burn Notice isn't exactly swords and lasers. Yet USA continues to bring the show to the con, and keeps crowds coming with big unveils like announcing The Fall of Sam Axe spinoff movie. USA seems to be content with a skeleton panel of Campbell and creator Matt Nix, but we hope they bring the rest of the excellent cast this year.
Psych's seventh season is currently in production, and is one of the network's truly geeky shows. It attracts a loyal audience both on television and at Comic-Con with its mix of cop-procedural drama, and comedy, with a little psychic ability thrown in for good measure. We think its a lock for SDCC 2012.
A few of USA's other scripted shows have made appearances at SDCC in the past, namely White Collar, Royal Pains and Covert Affairs. We think there's a chance that some if not all of these will be at this year's SDCC as a combined panel. At the very least, a group of White Collar fans have already organized a fan party this year with support from the show's cast and crew. You can read about it on their Tumblr page.
What shows are you interested in seeing this year? Let us know in the comments!
Watch for our last post in the TV Shows of SDCC 2012 series coming soon!