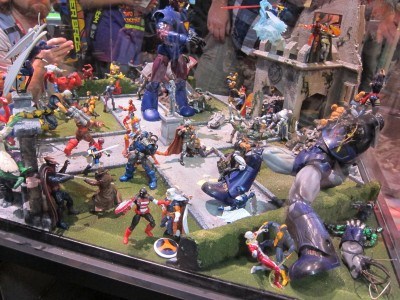 The SDConCast is back from holidays and vacations but down a couple of hosts. This week it's just James and Jeremy 'casting like it's 2012. They talk about the big news of the week and cover some of the exclusive merchandise announcements.
Show Notes:
Warner Bros. Pictures – Hall H Saturday July 20 CONFIRMED!
More Amazing Spider-Man 2 News for SDCC
Hasbro SDCC 2013 Exclusives [UPDATE May 29]
MattyCollector SDCC Voucher Pre-Sale Guide [UPDATE]
SDCC 2013 Exclusive: McFarlane Spider-Man Limited Venom Edition Guitar from Peavey
Countdown to Comic-Con 2013: Let's Go Shopping!
SDCC Badge Resales Soon – Get Ready!
Music:
Intro: "Omg I <3 Livejournal (And My Livejournal <3s Me)", Talkshow Boy
Outro: "Joss Whedon", lo-fi is sci-fi

Podcast Links:
Download: 36MB, 52 minutes [Direct Link]
Subscribe: [RSS] [iTunes]

The Hosts:
Jeremy Rutz
Twitter:@spotanime
Website: About Me
James Riley
Website: geekshotphoto.com