Television shows are big business at San Diego Comic-Con. Every year, the popularity of television shows at SDCC – not to mention in ratings with mainstream audiences – continues to build. What we're saying is, those infamous long lines for for television panels in Ballroom 20, and now spilling over into Hall H, ain't going to get any shorter any time soon.
As the anticipation builds for the official announcements from networks and CCI as to which television shows will be on the panel schedule, we like to take time out earlier in the year to speculate which shows have the best chances of appearing at SDCC.
We're going to split our guesses into three separate posts, the first covering the "family" networks. This post will cover the Cable networks, and we'll close our SDCC television predictions with the Big Five networks next week.
Saying that, here's what you might be seeing at Comic-Con in July:
FX/FXX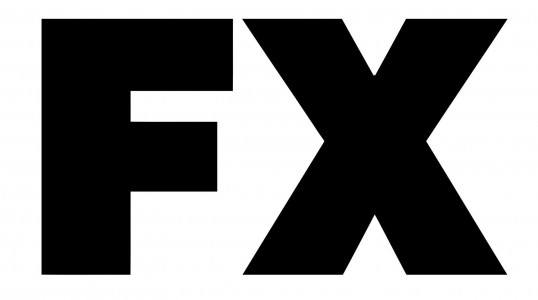 Three SDCC mainstays from FX should all be back this year. Archer just finished its fourth season in the spring, but has been renewed for a 13-episode fifth season to air sometime next year. Sons of Anarchy has its sixth season starting in September. And Wilfred, starring Elijah Wood, premieres  its new season in June.
The big questions are It's Always Sunny in Philadelphia, which didn't make the trip to San Diego last year, and American Horror Story which has yet to make an appearance at Comic-Con. We know Ryan Murphy wants to bring AHS to SDCC, so this might finally be the year. And It's Always Sunny, which disappointed fans by not having a panel in 2012, might have a good chance if Fox's decides to push its new FXX network, to which the show will be moving, heavily at the con.
MTV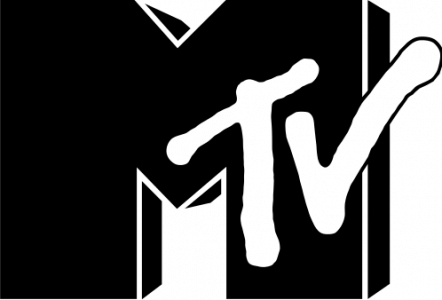 MTV's Teen Wolf is one of the series we're asked about most, which means there's a lot of – dare we say rabid – fans who will be waiting in line for this or be sorely disappointed by a no-show. We think the former has a better chance. It was at WonderCon earlier this year, will be right in the middle of its season three run, and heck – it even sponsored the free wifi in the convention center last year.
A series based on the Scream movie franchise was announced last month, but we don't think it has a good chance to appear at SDCC this year. It's not due to premiere until summer 2014, and from what we've seen hasn't started shooting the pilot. NYCC or next year would be a better bet for this one.
AMC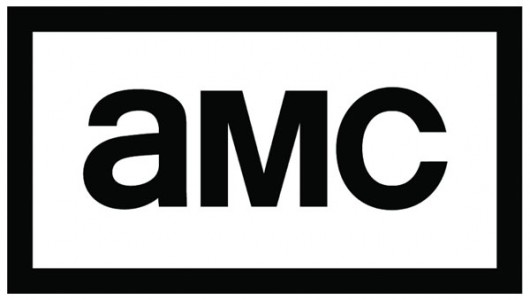 it's the final season for Breaking Bad, and the first of its last eight episodes is set to premiere in August. It's been at SDCC the past two years and has proven a big hit with attendees, so expect it back for its swan song this July.
And then there's the ratings juggernaut The Walking Dead, which will certainly be back at Comic-Con. They've already started production on the fourth season, so expect a preview reel and maybe an extended scene during a panel and Q&A.
Syfy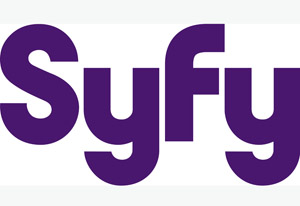 Syfy generally goes big at Comic-Con, and even though a few fan-favorite shows did not return to its schedule this year, it certainly has a lot to show attendees in July.
First, let's get through the returning shows. Warehouse 13 is currently airing its fourth season, and it was just announced a six-episode fifth season next year will bring the popular series to an end. Depending on when that last season airs in 2014, this year might be the last year to say goodbye to Pete, Myka, Artie and Claudia.
Being Human returns in 2014, and the fan-favorite show should be a lock for Comic-Con this year. Lost Girl made a surprise appearance on the panel schedule last year, and it is slated to return for season four in 2014, so we think there's a good chance it will be back. After the network got behind Defiance in a big way last year, it's been one of the network's shining stars. It was recently renewed for a second season, so it will definitely be back. Lastly, Face Off has always been an offsite staple for years, and it would be a good opportunity for the network to promote along side its upcoming reality series – Cosworld, about cosplay culture, and Fandemonium, about fan boy cultures.
Syfy recently picked up a trio of television series from the UK and Canada, but we think only one has a chance of appearing at SDCC. That would be Continuum, which will air its second-season premiere on June 7. The other two, Sinbad and Primeval: New World, have already been cancelled by their production companies, so it's unlikely Syfy will foot the bill for them to continue in the U.S., and therefore most likely not going to San Diego this year.
Then there's Helix, the new series from the folks behind Battlestar Galactica and slated for an early 2014 premiere. We think this will be the big series Syfy will be pushing this year, so expect to see it's logo plastered all over the Gaslamp hotels.
We also expect to hear more about High Moon, the new series from Bryan Fuller and based on the novel The Lotus Caves, about a lunar settlement which discovers alien life on the Moon. There's no premiere date set, but a series has been ordered by the network and production is due to begin soon. If so, we think this will be another series Syfy will be promoting hard at San Diego this July.
Finally, the network has announced several mini-series and movies for the next year – among them Larry Niven's classic novel Ringworld, Arthur C. Clarke's Childhood's End, Philip K. Dick's The Man in the High Castle, Stephen King's Eyes of the Dragon, and Darkfall from Jim Henson productions – but it might be a little too early to preview anything from these at Comic-Con.
Adult Swim

Once again, Adult Swim has a full slate of old and new shows that are ripe for appearing at Comic-Con this year, and we're already getting indication you won't be able to take two steps in and around the convention center with out seeing its logo.
Let's get to the returning shows. Last year, Adult Swim spent all Friday at the Indigo Ballroom with its biggest shows. The Venture Bros., NTSF:SD:SUV::, Childrens Hospital, Aqua TV Show Show, Squidbillies, Robot Chicken and Black Dynamite are all coming back to the network's schedule in 2013-2014, and we believe you'll be seeing a similar programming schedule when the panels are confirmed in the coming weeks. In addition, we already know The Eric Andre Show will be playing live at The American Comedy Co. on July 18, so we think the network will be strengthening its offsite presence with its popular series as well.
Robot Chicken is also going to be coming back in 2014 with Robot Chicken DC Comics Special II, so we should be hearing more about this follow-up special either at SDCC or NerdHQ this year.
Last year there wasn't a lot in terms of new shows from the network, but we think there are a few candidates for SDCC we're keeping an eye on. First is Rick and Morty, the half-hour animated series from Community creator Dan Harmon. Then there is Mike Tyson Mysteries, an animated series starring the man himself who, with the help of a magical tattoo on his face and a talking pigeon, solves exactly what the title describes. We say brilliant, and can't wait to get a first glimpse at Comic-Con this July.
HBO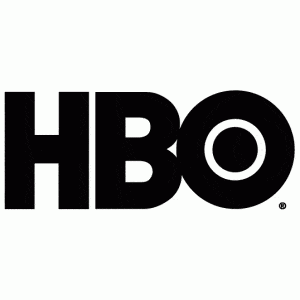 Sure, Game of Thrones and True Blood will be at Comic-Con this year, hosting filled-to-capacity panels in Hall H and Ballroom 20. But it's American Gods that has our attention. Based on the novel by Neil Gaiman, there's been rumblings recently that the long-in-planning series may finally see its premiere by the end of 2013. If that's at all true, we think HBO would take the opportunity to make some big announcements in front of an energized and appreciative Comic-Con crowd. Remember, Gaiman himself was announced as a SDCC Special Guest, so he'll be in the building…
Showtime

Gone are the days when Showtime brings its full slate of original programming. Dexter is the last of them standing, and even it is wrapping up after this year. The series has run its course, so better to stop now than overstay its welcome. Expect Michael C. Hall and gang to be back to say thank you and farewell to the Comic-Con fans who have supported it, and maybe to kick off the proposed spin-off series starring sister Deb, Jennifer Carpenter.
BBC America

Now that Merlin is cancelled, there appears to be only one BBC America show which have a good shot at appearing on the programming schedule in July. Well, two, if you count Nerdist.
Starting off with Doctor Who – of course, it will be back. Everyone is expecting big things to come, being it's the 50th Anniversary of the show and all. Showrunner Steven Moffat has hinted at several specials and "various other things" to air this year, and you can bet he's saving some of those big announcements for Sunday in Hall H. And now that season eight has just been confirmed, you should expect to hear some teases about where the show is headed after that amazing season seven finale.
In The Flesh and Being Human both have potential, but we're not as hopeful. The former is a three-episode mini-series premiering August 3, and the fact it's a limited run puts it in jeopardy for the programming schedule. For the latter, it hasn't appeared at Comic-Con since 2010, and it might be due to some contractual restrictions with Syfy, who produces the U.S. version. Still, It's final six-episode season starts June 8, which means it would be just finishing up on the network about the same time as SDCC, so there really isn't much of a reason to promote it in San Diego.
TNT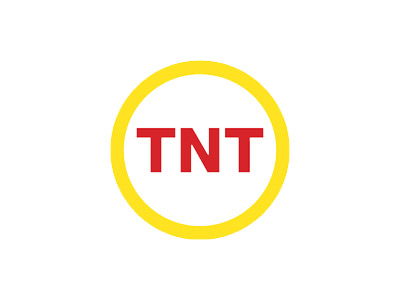 TNT has only one genre series on its schedule worth bringing to Comic-Con, and that's Falling Skies. Entering its third season, the sci-fi series will undoubtedly be back with a panel and Q&A this year.
USA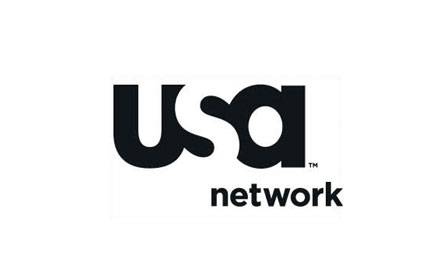 Burn Notice is in its seventh and final season. It hasn't had much of a presence at SDCC the past couple of years, turning mostly into the Bruce Campbell show without a full cast and crew present. It would be a surprise to us if it was on the panel schedule in July, let alone had a full panel table on stage.
Psych, however, was renewed for its eighth season and is an SDCC favorite with fans and attendees. Consider this a lock for this year.
Which shows are you most excited for? Let us know in the comments.