There's no shortage of excitement for Hasbro's annual San Diego Comic-Con exclusives. Every year, the HasbroToyShop booth is one of the most popular stops on the exhibit floor, and its lines rival Ballroom 20 and Hall H, so much that it's even earned a hashtag all of its own when we cover line queues for our followers.
The anticipation for Hasbro's SDCC exclusives is so high, the pre-con announcements of what Hasbro will be bringing are generally an event unto themselves. It's one our most popular topics on the blog with our readers leading up to SDCC.
We'll be keeping a list of the Hasbro SDCC 2013 exclusives in this master post, and we'll be updating as they are announced.
[UPDATE JUNE 28]
Hero Complex has announced three new Transformers exclusives for this year's SDCC.
Here are descriptions of the announced exclusives, available at Booth #3329. Check out the post at Hero Complex for complete descriptions and more pictures.
The Transformers Titan Guardians action figure set ($39.99 each): Features five classic characters: Optimus Prime, Megatron, Starscream, Soundwave and Grimlock.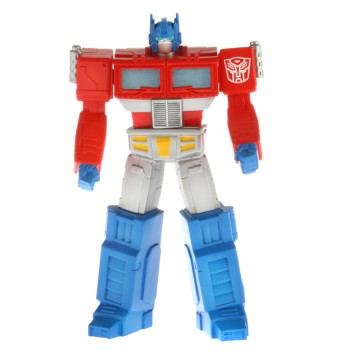 Shockwave's Laboratory ($49.99): Inspired by the Hub TV series Transformers: Prime Beast Hunters, this set features the evil Decepticon scientist and his cloning chamber, as well as a Commander Class Predaking figure.
"We've changed things up a bit in this set, making its components a little different than other figures available in the mainline toys," Jivoin said. "For example, the Voyager-scale Shockwave in this set is in Prime styling but features G1 deco. Similarly the Commander scale Predaking features a translucent Energon-infused treatment."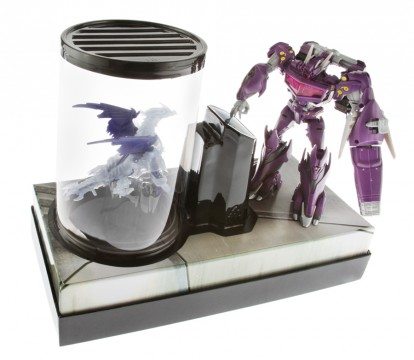 The Transformers Generations Titan Class Metroplex ($149.99): Standing more than two feet tall, this exclusive "converts from robot into a rolling battle platform, and to an Autobot city, inhabited by 12 miniature Autobot and Decepticon figures, as well as a Legends-scale Scamper figure".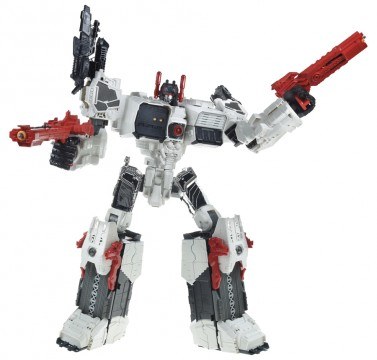 [UPDATE JUNE 6]
We have two updates today, one new exclusive and some packaging from one of yesterday's announcements.
Here is the box art for the G.I. Joe/Transformers Skystriker/V.A.M.P. set, via the artist's tumblr page. :drool: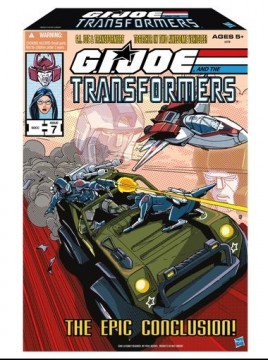 Marvel has confirmed the existence of the Deadpool Corps Figure Set as an SDCC exclusive. Here's the details:
The 3.75-inch Marvel Universe figures of Deadpool, Lady Deadpool and Champion of the Universe, along with figurines of Kidpool, Dogpool and Squirrelpool come packaged in individual "taco shells," all inside a collectible taco truck package!

The set will go for $49.99. As with the previously announced exclusives, this will be available on the HasbroToyShop website after SDCC.
Check out the Marvel.com post for more pics and Vine videos of the set and packaging.
More on Marvel.com: http://marvel.com/news/story/20721/taco_up_with_hasbros_sdcc_exclusive_deadpool_corps_figure_set#ixzz2VTJEK7Fw
[UPDATE JUNE 5]
USA Today seems to be Hasbro's favorite outlet for announcing its SDCC exclusives, and today they've announced three more.
It was also stated these four exclusives will be available in limited quantities after Comic-Con via the HasbroToyShop website.
My Little Pony DJ Pon-3: This pony from My Little Pony: Friendship is Magic season one, will be "embellished with Swarovski crystal elements" on her sunglasses and unicorn horn. It also comes in special lighted packaging. This one will go for $49.99.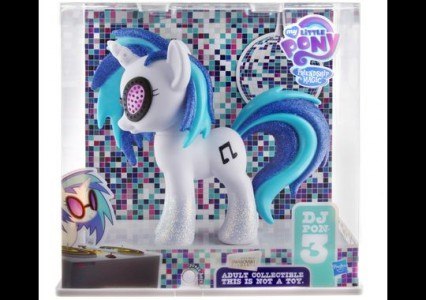 Jem and the Holograms "Glitter N' Gold" Figure: An update from last summer's collectible doll, this year's version has "more detail, a better and more realistic sculpt, and accessories including an extra dress and a record trophy". Aimed at the hardcore Jem fans this exclusive will set you back $140.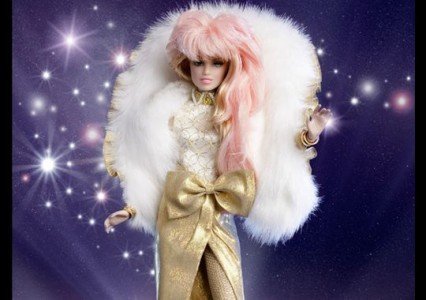 Marvel Legends Thunderbolts 6-inch Figure Set: The set contains 6-inch, detailed and articulated version so fLuke Cage, Crossbones, Ghost, Moonstone and Judith Chambers. No packaging information has been released, but the set runs a cool $89.99.
G.I. Joe/Transformers Skystriker/V.A.M.P. Set: This year, another mashup of the two big Hasbro licenses appears as an SDCC exclusive. The Skystriker will be in the colors of Jetfire, while the V.A.M.P. is designed in the style of Hound. It also includes the figures Baroness with the Decepticon Ravage, Snake Eyes with Autobot logo and a "a robotic samurai warrior with a skeleton head in the colors of the Decepticon Bludgeon". This will set you back $99.99.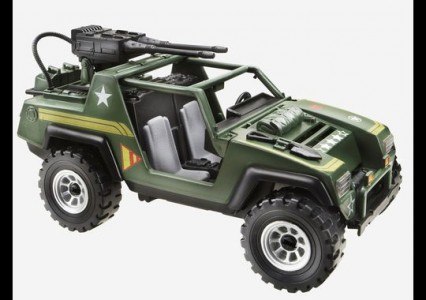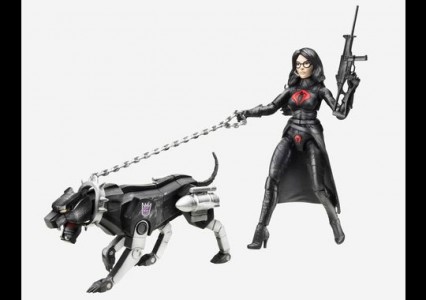 [UPDATE MAY 29]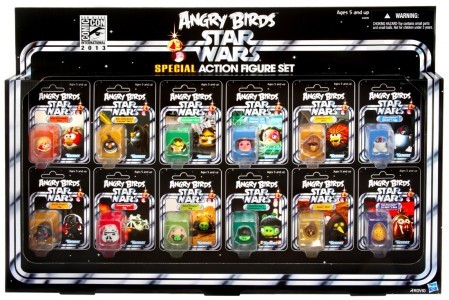 io9 has the exclusive on another Hasbro SDCC exclusive, an Angry Birds Star Wars action figure set, complete with the old-style blister-card packaging from the classic Kenner Star Wars action figures. Here's the description:
ANGRY BIRDS™ STAR WARS®SPECIAL ACTION FIGURE SET
Approximate Retail Price: $24.99

The original 12 STAR WARS action figures are re-imagined for San Diego Comic-Con with a twist based on the mega-hit mobile game ANGRY BIRDS STAR WARSfrom Rovio Entertainment! LUKE SKYWALKER, PRINCESS LEIA, HAN SOLO, OBI-WAN KENOBI, CHEWBACCA, R2-D2, C-3PO, DARTH VADER, STORMTROOPER, SAND PEOPLE, IMPERIAL NAVY COMMANDER and a JAWA are all re-imagined as heroic birds or evil pigs in this set, with each figure in a unique vintage-style blister card featuring ANGRY BIRDS homage to the classic Kenner artwork! The individual blister cards are all packaged together in a collectible package!
[UPDATE MAY 3]
USA Today has the exclusive on Hasbro's first SDCC announcement for this year. What was widely speculated but not confirmed until today, The Star Wars Black Series Boba Fett will be an SDCC exclusive and come packed in with jet pack and Carbonite Han Solo. It will be sold exclusively at the HasbroToyShop booth at SDCC this year for $44.99. No pics yet on packaging, but we do have our first pick on what our favorite intergalactic bounty hunter and his prized popcicle will look like in figure form.
Boba Fett Black Series Preview
Which exclusives are you going to be lining up for? Let us know in the comments.