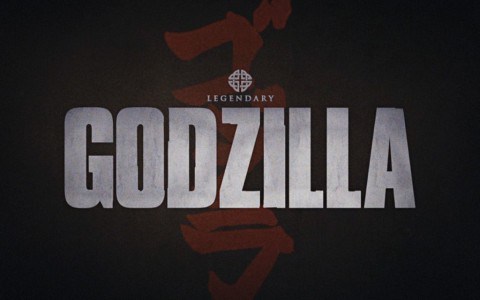 It seems Godzilla will indeed be reaching the shores of San Diego for Comic-Con, according to MovieViral.com.
A new tumblr site called Godzilla Encounter has posts that seem Godzilla is marching toward the Convention Center.
The first post, dated July 10, is a picture of a website news article which states that "deep sea tectonic activity, which will mean huge waves from Tsujido Beach clear over to PB in San Diego in the next few days. A high surf advisory has been put into effect in many coastal cities"… and "the epicenter of this seismic activity is actually moving." The text in the post states:
Looks like a force of nature is headed our way. Stay tuned as we track this story.
The next post, also dated July 10, is from another news website and states "The San Diego-bound [Sun Five] ship reported a near collision with a massive "black iceberg," but the claim did not correspond with initial SAR readings and would be unusual for these waters. Officers are still trying to interpret Captain Okumura's final message: 'The iceberg…it saw us.'". The text in the post writes:
A Special Report has just surfaced: Could this be the beginning of something big?
Fans can sign up forGodzilla updates from Legendary via the tumblr site.
Another pic of the Legendary Pictures bldg at 7th & J st. http://t.co/YtUkjr8GcQ

— Todd (@wetodded) July 6, 2013
Last week a fan spotted an offsite activation being set up for a Godzilla promotion at 7th Avenue and J Street, and Godzilla was confirmed for the Warner Bros. Pictures/Legendary Pictures panel on Saturday, but this sounds, no pun intended, like it could be the biggest offsite event of the Convention since Tron Legacy's Flynn's Arcade.
[UPDATE 1] We received an email today warning attendees that Godzilla is indeed heading toward San Diego. Here's the email:
Subject:

HIGH ALERT: Godzilla advancing toward San Diego…

and Comic Con attendees are advised to be on guard as the convention approaches.

Legendary tracking equipment has been able to pinpoint where he will land and if the coordinates hold, he will thankfully just miss the Convention Center. The monster collision will, however, impact the surrounding downtown area significantly. I have picked up some news clips on his progress at this site:

Stay tuned on this website or be on the lookout for more updates from me as I get them.
So indeed it looks like his "miss" will land somewhere on 7th Avenue and J Street as stated above.
[UPDATE 2] We received details on where exactly Godzilla will hit landfall, as well as the when and what the location is about.
The exact location of the offsite is 704 J Street, at the intersection of 7th Avenue and J Street. Here's the description of what attendees can expect:
During Comic-Con, a walkthrough exhibit presents the legacy and return of a beloved movie monster. You'll be transported to the heartland of the monster's history followed by decades of pop culture legacy. Try to unlock exclusive content and have a thrilling encounter with the creature itself.
The event will be open Wednesday through Sunday, 5-9PM. You can find the event page here.
[UPDATE 3]
A news update has been added to the GodzillaEncounter.com tumblr – stating that a "Massive 'Oceanic Anomaly' Approaching California Coast'. The article states that a group of cetologists have picked up atypical broadband levels, which experts have dertmined is from "an unknown source of enormous size". They predict the source of the noise will reach the San Diego coastline some time this week.
Just like previous updates, certain letters have been marked in red: 'r' and 'i', joining previous red-letters 's' and 'e' to spell out RISE.
[UPDATE 4]
This viral promotion from Legendary is proving there may be nothing bigger (yes, another pun) than Godzilla at Comic-Con this year. A message from Director Gareth Edwards was released today on Legendary's YouTube channel:
[UPDATE 5]
One of our readers on Twitter alerted us to a Craigslist ad looking for Brand Ambassadors for the Godzilla offsite. In the ad from Attack! Event Staffing, they are looking for "6 Brand Ambassadors to work a Comic Con Event in San Diego. Japanese speakers needed and Godzilla fans preferred. Staff will be adding to the consumer experience, helping the flow of traffic, and guide the guests out safely."
[UPDATE 6]
We received word that it's time to begin preparing for the Godzilla Encounter! Fans can now download a free app in either the iTunes store or on Google Play.
Additionally, you can now reserve tickets for the encounter, which is open Wednesday – Sunday, by visiting their ticket page and using the password SERIZAWA. However, the event states that it's open to Comic Con badge holders only! According to the event page:
This is the ultimate Godzilla fan experience, bringing you closer to the King of the Monsters than ever before.

Be transported into the history of Godzilla and follow six decades of pop culture legacy through the backstreets of Tokyo. Then witness the legend reborn as you step into the world of the new Godzilla. Visit set pieces from the 2014 movie, unlock exclusive content and experience a thrilling close encounter with the creature itself.
Sounds like something no Godzilla fan will want to miss!
Stay tuned as more info hits landfall. The puns keep coming, folks…