Digital is fast becoming the preferred method for comic book distribution and consumption. A recent report stated digital sales accounted for nearly one-fifth of all comic book sales in 2012, a 13% increase from the year before. Today, over 25% of Americans own laptops, smartphones, and tablets – and have been the catalyst for these digital sales.
ComiXology, the leader in digital comics distribution, has published the results of a customer survey, and the results are interesting, if a bit skewed.
For example, 30% of those surveyed read comic books daily, whereas only 25% play video games on a daily basis. Of course, this data was polled from comic book readers to begin with, so it's no surprise comics are out in front.
But how many of you read digital comics while on the "potty" (and be sure to disinfect that iPad afterwards!)? How much do you spend on digital comics yearly? These and other interesting facts can be found in the survey results below, released in conjunction with New York Comic-Con.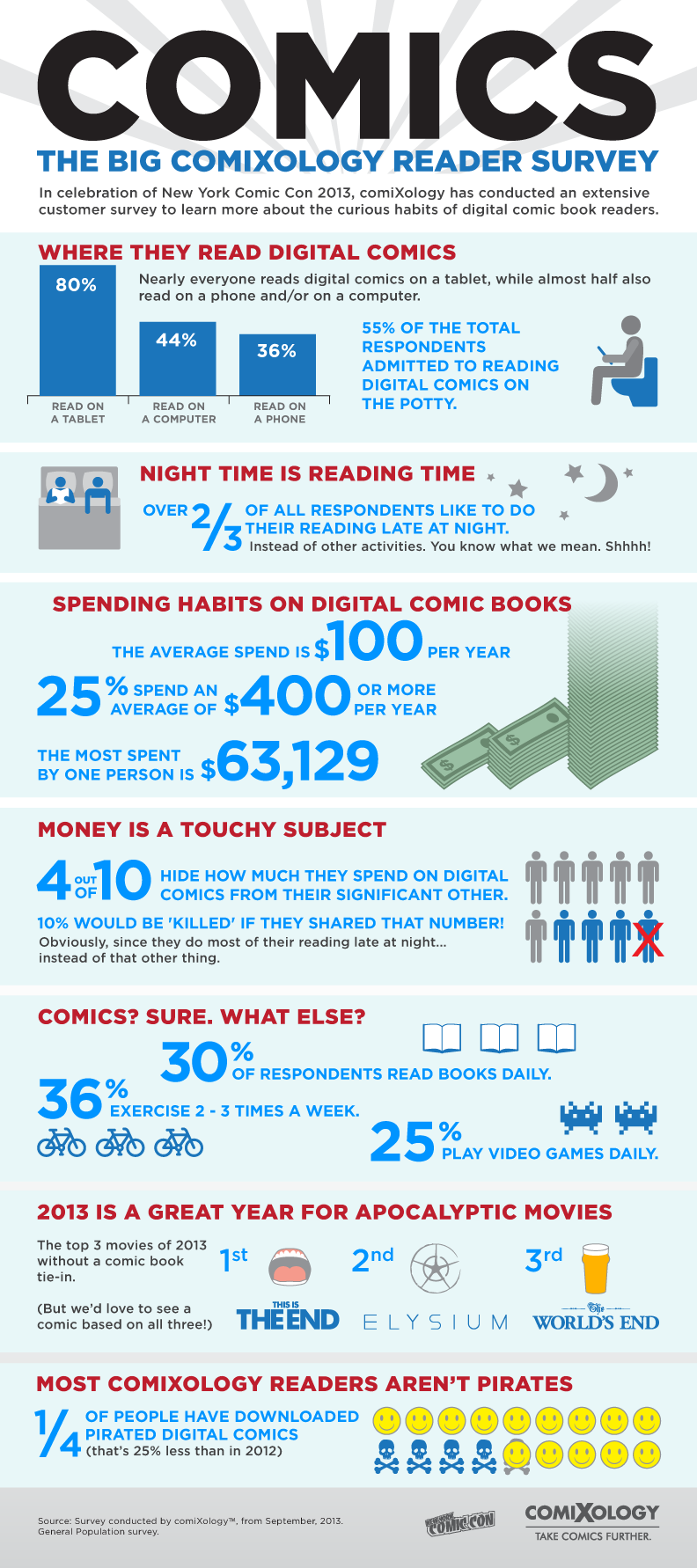 What are your habits? Are they similar or different from the ones found in the survey? Let us know in the comments!