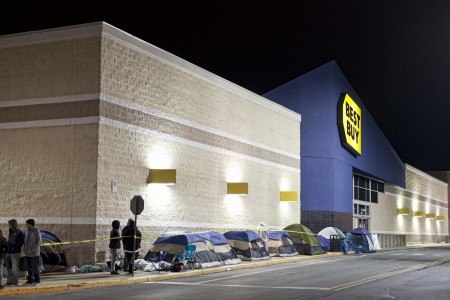 There are few things in life that incite the kind of excitement and fervor in people the way that San Diego Comic-Con can – the short list probably includes things like the Super Bowl, the new release of whichever Marvel movie is about to hit theaters, and Black Friday.
Black Friday is hailed by many as the ultimate day of shopping, when prices are at their lowest before the holiday season (and in many cases, the lowest all year). Which is why now is the perfect time to stock up on Must-Have's for SDCC, which can already cost a pretty penny after adding up the cost of tickets, travel, hotel, and swag. And we think your training at the convention has prepared you for the fierce competition in scoring that awesome deal or popular gift. Congrats, you've made it.
As every company now seems to offer their own Black Friday sale, it can be difficult to sift through all the offers. The SDCC Blog team has done just that, and we've compiled a Black Friday Guide for Con-Goer's. We promise, no vacuums.
Also, online retailers are known to price match during the week of Thanksgiving, and even Walmart is going to start matching competitor prices in store and online starting this Friday November 22. So if you want to stay out of the cold and enjoy your holiday meal with family rather than with fellow line camping comrades, be sure to follow us on Facebook, Twitter and Google+ for the latest internet deals as they're announced!
Black Friday Guide for Con-Goer's
Cameras/Camcorders
Tablets
Smart Phones
Accessories
DVDs
Video Games
Collectibles
Luggage
[UPDATED] Online Links/Retailers
Comic-Con is such a unique experience that you'll want to capture it – and for the best results, you'll probably need a better camera. From Digital SLRs to Point and Shoots, from fixed-lens video cameras to conventional camcorders, Black Friday has something for you.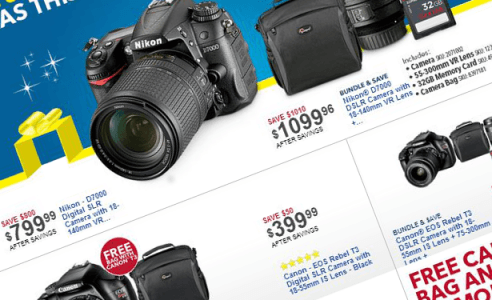 Nikon ($499 – $799.99): The best deal for DSLRs seems to be from Best Buy for the Nikon D700, which at $799.99, is $800 off retail. A bundle package which includes a lens, memory card and camera bag, brings the savings up to over $1000 off.  If those are too expensive for your needs, you can always go for the Nikon D3200 at $499 ($300 savings) at Best Buy, or Target is offering the same Doorbuster deal for $499 as well. Best Buy is also offering the Canon EOS Rebel T3i at $549 ($50 savings), at Best Buy. Additional bundle savings are available for these as well.
Canon PowerShot SX280HS ($199 at Best Buy): If you're not like our resident expert in photography James Riley, perhaps a point-and-shoot will work well for those booth and cosplayer photos. In that case, take a look at this 12.1-megapixel digital camera, which features a 20x optical zoom to get those up-close panel photos, and built-in Wi-Fi so you can upload and share instantly. The PowerShotSX280HS will be $199 at Best Buy on Black Friday, a savings of $80.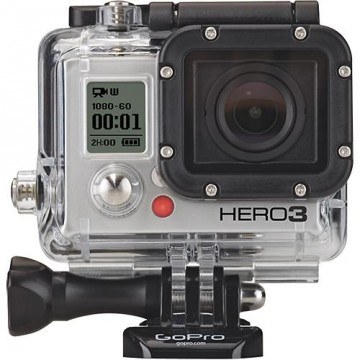 GoPro HD Hero 3: Black Edition, with Wifi ($249 at Best Buy): Want to capture those spontaneously awesome moments of the convention but don't want to be over-encumbered with equipment? Best Buy will be offering the Black Edition, with Wifi, remote and high resolution, for $249 starting 6PM Thursday. That's a savings of $80!
For all the excitement that SDCC manages to pack into four and a half days, there's also a lot of waiting around and downtime. A lot of waiting around. And in that downtime, one of the easiest ways to keep yourself occupied is with a tablet. You can play games, browse the con schedule on CCI's app, or catch up on some comics. You'll be the envy of everyone in line at 3AM when no one can sleep.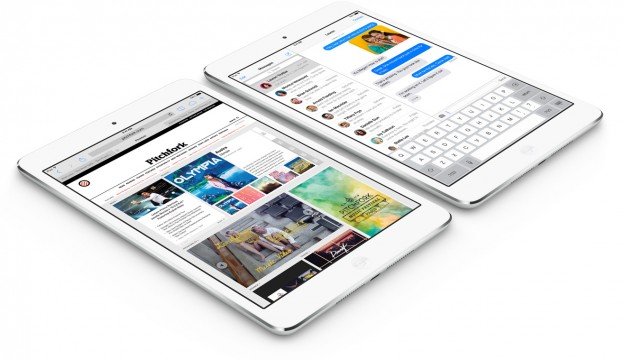 iPad Mini Wifi 16GB ($299 at Walmart plus free $100 Walmart Gift Card): Depending on who you ask, Apple may be being edged out of the Smart Phone game, but they still have the stronghold on tablets. You can find the Mini at comparable prices elsewhere (like Target, which gives you a $75 gift card instead), but Walmart is offering a 1 Hour in Stock Guarantee, meaning so long as you're there the first hour after store opening, you're guaranteed to get the $299 price and the giftcard!
iPad 2, 16GB Wifi only – ($299 at Best Buy in Black or White): Or, if you like to read those comiXology books on a larger screen while you wait in that Hall H line, Best Buy will be selling the 16GB iPad 2 (Wifi only), in black or white, at $100 off.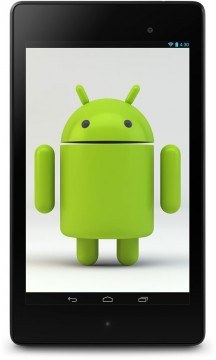 Nexus 7 16GB ($199 at Staples): If you're not an Apple fan, there's always Google's showcase tablet, the Nexus 7. Most of the apps available on iOS are also available through the Google Play store as well, including the official Comic-Con International app. Staples will be offering the tablet for $30 off on Black Friday.
Do we really even need to explain why a smartphone is essential to the Comic-Con experience? Sure, wifi and network coverage can be a little sketchy inside the convention center, but it's almost impossible to stay on top of line updates, panel news, and even meeting up with friends without a good phone. Black Friday is the perfect time to upgrade.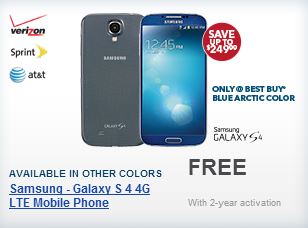 Samsung Galaxy S4 (FREE – Best Buy): If you're looking for a new smartphone, you're in luck. One of the most popular, and powerful, smartphones on the market today is the Samsung Galaxy S4, and it will be FREE with a two-year contract as a Best Buy Doorbuster deal. And for just a penny, Staples will be selling the Samsung Galaxy S4 starting Thursday evening. If you don't feel like fighting the crowds at Best Buy, Target will also be offering the S4 as a Doorbuster deal, albeit at $39.99 with a two-year contract.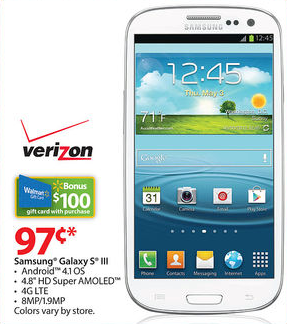 Samsung Galaxy SIII ($.097 plus $100 gift card at Walmart): Or, you could go with the SIII, last year's model, for only 97 cents, plus a free $100 gift card at Walmart. Alternatively, if you don't want to deal with Walmart's crowds, Target is offering the SIII for only a penny (but no gift card)! And if you're looking for a no-contract deal, Best Buy will be selling an unlocked SIII for $299.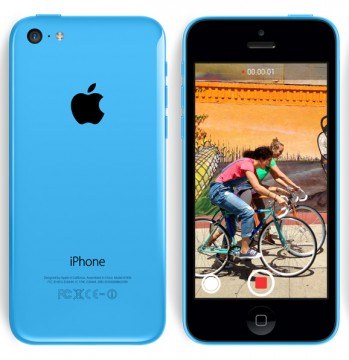 iPhone 5c ($45 plus $75 gift card at Walmart): This iPhone may be a step below the recent 5s, but it packs almost the same punch, and at a much-discounted rate (for those wanting the latest and greatest though, you can still find a 5s for $99 on ATT right now with a two-year contract). And with this deal, it's not only free – it will actually EARN you money. That's a deal that's hard to pass up, even if you have to wait until 8AM on Friday morning to snag it.
Your electronics don't power themselves, and there's nothing worse than being in Hall H or Ballroom 20 with another four panels to go, when your phone dies. Or missing that perfect shot because your hand is too shaky to hold the camera. Here are our picks for the best deals on portable power, headphones, and other accessories.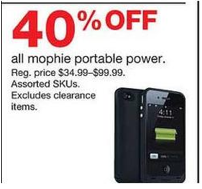 Mophie accessories (40% off at Staples): An SDCC's best friend is a portable charger. You spend long stretches of time at Comic-Con sitting around, which often means a lot of time on your phone, tablet, or other electronic device — which can quickly drain your battery. Portable power ensures you're always powered up and ready to go, even if the line you're in… isn't moving. Looking for some portable power for your smartphone or tablet?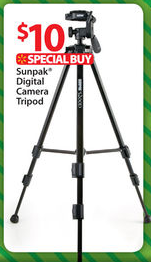 Sunpak Digital Camera Tripod ($10 at Walmart): This Sunpak tripod can reach up to 52″ when fully extended, which means that even though you may not be able to see the action going on onstage, your camera will be. It retails at $19.99, so a $10 savings is a good reason to grab this lightweight tripod.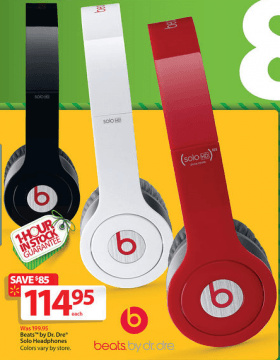 Beats by Dr. Dre Solo Headphones ($114.95 at Walmart): You're not Nerd HQ — no one wants to hear you blasting your music while they're in line (or in a panel, or in the bathroom). Grab these headphones at their lowest price of the year: $114.95 at Walmart (with a 1 Hour Guarantee at that price from 8PM-9PM in stores), $119 at Target, or $169 at Best Buy. They retail at $199, so that's up to $85 in savings!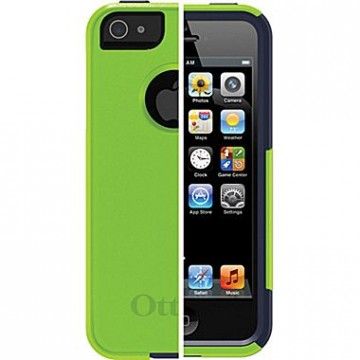 Otterbox cases (30% off at Staples): Your electronics can get pretty beat up after you've been dragging them all around San Diego. Protect those valuables with Otterbox cases, which come in a variety of colors and styles.
Want to relive those awesome movie and television moments from Comic-Con past? We've pulled the titles on sale during Black Friday that have made an appearance at the convention over the years.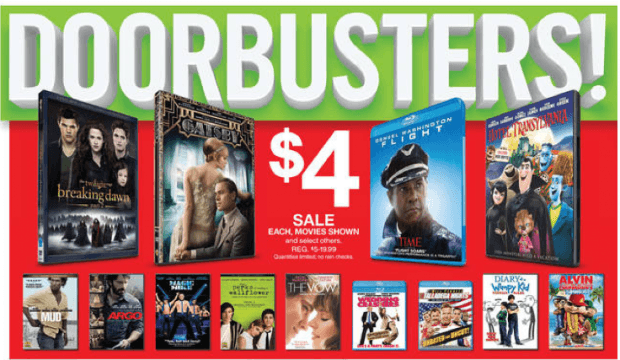 Best Buy
$3.99 Blu-rays, including:
$7.99 Blu-rays, including:
$7.99 TV on DVD, including:
$9.99 TV on DVD, including:
Target
$6 DVDs, including:
$8 TV on DVD, including:
$10 TV on DVD, including:
Walmart
$9.96 Blu-rays, including:
$9.96 TV on DVD, including:
Video games are big part of the convention, and this year they were moved to, and basically took over, the north end of the convention center. We've taken a look at the best deals in video games for Black Friday, and listed the titles that have made an appearance at SDCC in years past.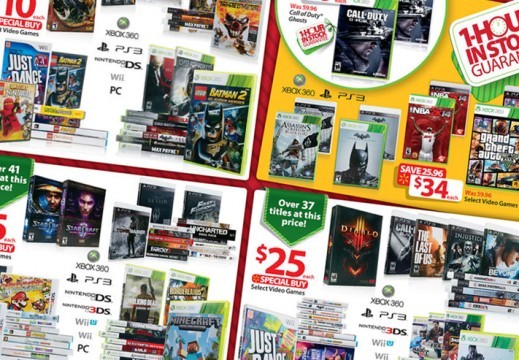 Best Buy
$34.99 Doorbusters (Starting Thursday 6PM)
Call of Duty: Ghosts (Xbox 360, PS3, PC) – $44.99 starting 10AM Friday
Wii U Mario Black Friday Bundle with console, Super Mario Wii U, Super Luigi Wii U, an extra Mario Red Wii Remote Plus, and Nintendo Land game. $319 starting 10AM Friday
$29.99 (Friday 10AM)
$14.99 (Friday 10AM)
$11.99 (Friday 10AM)
Target
Deals starting 8PM Thursday, these video games and more:
Walmart
Deals starting 6PM Thursday, these video games and more:
An annual favorite at SDCC among attendees and collectors with its great selection of exclusive merchandise, Entertainment Earth will be having a five-day online sale (November 27 – December 1) to celebrate Black Friday, with free shipping on in-stock orders over $50 or more. Check out the preview of sale items now, including some convention exclusives!
Black Friday is also a great time to grab your favorite collectibles, as retail stores often have discounts on action figures, dolls, and much more.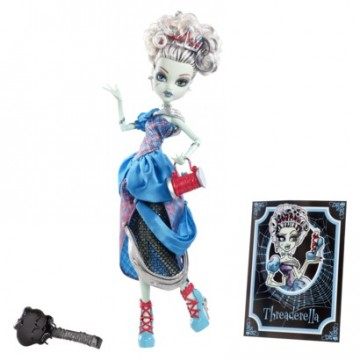 Monster High ($10-$60 at Target): As evidenced by how fast Mattel's Monster High Webarella SDCC exclusive went during Comic-Con, it's obvious these dolls are a hot commodity. Target has the best deals on all things this year, offering Ghoul's Alive, Scarily Every After and Roller Maze collection dolls for just $10, when normally they retail for $25 each. And on top of that, all dolls will be Buy One, Get One 50% off – meaning two dolls will only cost you $15! Target will also be offering 5-doll sets for Music Festival or Gloom Beach Dolls for only $50, a value of $60, or a Monster High School Playset for $60, which is $10 off.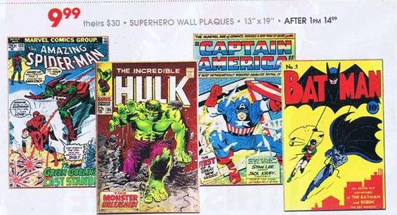 Superhero Wall Plaques ($9.99 at Gordman's): For lovers of vintage comics, these 13×19″ wall plaques are exactly what your blank wall space has been missing. Sadly, this deal is in stores only, but even though Gordman's opens at 5AM, we think you can probably swing by mid-morning to still snag these.
You not only need something to carry your personal belongings in to San Diego, but you also need something to carry your electronics, free swag, collectibles, and more around the convention.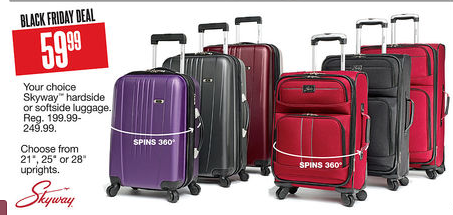 Skyway hardside or softside upright luggage in 21″, 25″, or 28″ ($59.99 at Kohl's): Whether you're driving into San Diego or flying, having good luggage makes all the difference. Hardside cases are perfect for carrying your cosplay and swag items you don't want to get bent or damaged, and softside cases offer a little extra give for when you buy that extra collectible or two. Or ten.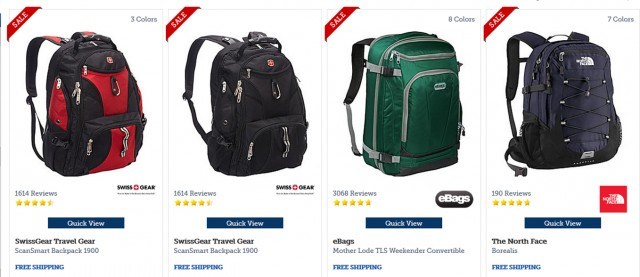 eBags (75% off MSRP on Handbags, Luggage, Backpacks, Laptop Bags & More!!): If you are looking for a new backpack or messenger bag, check out our post from earlier this year where the team offers their personal recommendations. And then check out eBags for their ongoing online sales throughout the holidays, with 75% off regular prices on every kind of luggage and bag imaginable. And only on Black Friday, November 29, save 20% at eBags storewide
!
Amazon Black Friday Deals
EA/Origin: Free economy shipping on orders of $25 or more
eBay Black Friday Deals
Fathead: Take 25% Off Everything! Plus Free Shipping On All Orders Of $120 Or More! Use Code: EARLY25 At Checkout!
Fox Connect Black Friday Sale: More than 

200 Movies and 200 TV seasons

 will be on sale at the lowest prices of the year – up to 88% off retail price! 
The LEGO Store
And remember, follow us on Facebook, Twitter and Google+ for the latest deals from online retailers and they go live. Happy holidays!
Will you be camping out in line or "online" for Black Friday? Which sales and items are you interested in? Let us know in the comments.