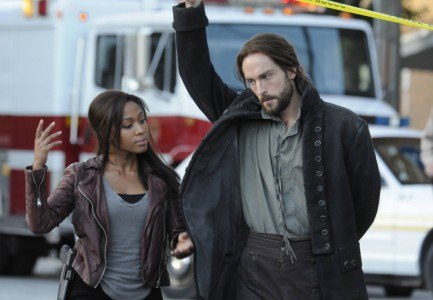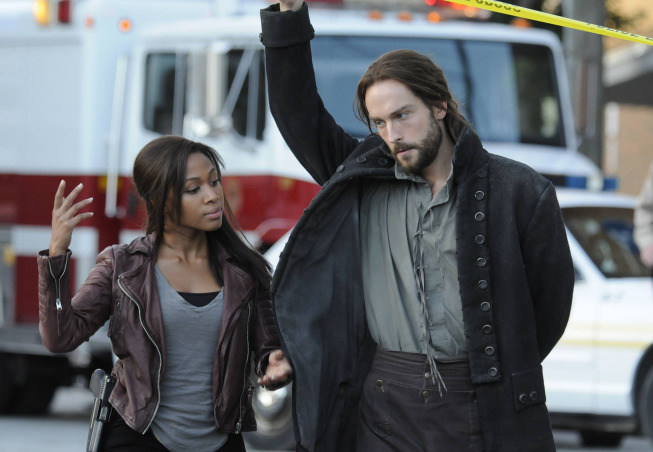 Hang on to your heads, because we've got our first unofficial announcement for a TV show attending San Diego Comic-Con this summer: Sleepy Hollow.
The Fox Television series Sleepy Hollow premiered last summer at SDCC with a panel and a special tumblr fan event, where the cast and crew were on hand to answer questions during a screening of the series opener. When it premiered on television to rave reviews and ratings back in September, it became a surprise hit and the first new broadcast series of the fall to be renewed for a second season.
And now, according to the lead actor of the series, Tom Mison, it will be coming back home again to Comic-Con this summer. During a recent interview with TV Guide, Mison explained:
At San Diego Comic-Con in July, [executive producer Alex Kurtzman] and Bob [Orci] were on the panel, and then some weird British guy — me — and the beautiful Nicole," Mison remembers. "We were basically saying, 'Please watch our show. It's really good.' Three months later at New York Comic Con, just three episodes in, we filled the second biggest hall. Now I can't wait for San Diego 2014.
While there isn't likely to be an official announcement from Fox Television Studios until much closer to the convention, the decision to bring Sleepy Hollow back to Comic-Con is a no-brainer. The supernatural and time-traveling elements of the show are a perfect fit with the SDCC crowd, and since it's already renewed the studio can start planning promotion for the show's second season well before a July panel appearance.
We may all still be waiting impatiently for any news about when badge sales might take place, but at least we already have our first glimpse of what the line-up for the summer's biggest, best pop culture convention holds.
Are you excited about this announcement? What are you hoping is the next show or movie to be announced? Let us know in the comments.