It's another week and another chance at catching up on all the San Diego Comic-Con information you might have missed. The biggest news of the week is that Open Registration will take place on Saturday, March 15 – and you can come hang out with us during the sale! But a lot of other things also happened, and we've got it all for you.
Here's what you may have missed:
If you believe in this, do this.
And if you do this, thank you.http://t.co/kp6TDHcxjQ#IWantMyNerdHQ

— Zachary Levi (@ZacharyLevi) March 11, 2014
Web cartoonist David Willis will be heading to SDCC 2014.  His Dumbing of Age webcomic website lists Comic-Con International, San Diego in his list of upcoming convention appearances.
Author of The First Law trilogy, Joe Abercrombie has confirmed via his website appearances page that he will be attending Comic-Con 2014.
Another author appearance confirmation for this years Con, Seanan McGuire, confirms her SDCC convention appearance via her livejournal blog.
News via the Capcom website reveals that Capcom and Twitch have announced that they will be joining together to deliver the first ever Street Fighter fighting league for a year long Capcom Pro Tour.  Capcom will be bringing it's ranking event tournament to SDCC 2014.  More event details will be revealed throughout the year.  We will be sure to bring you any SDCC related updates that we hear about.  Until then you can find out more about this event and the schedule via the Capcom Pro Tour website.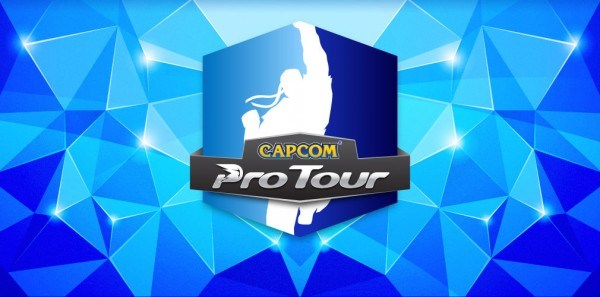 Like contests?  Want to win some SDCC badges?  Good news! In celebration of Pi Day, the Nerdist is joining together with Hot Topic and Her Universe to bring you an Instagram contest.  By making a video for Pi Day, you can win a trip to San Diego which will include: 4-day Comic-Con passes, flight, hotel, and two tickets to the Nerdist Podcast Live.  The contest starts on March 14th and will run until March 31, 2014.  You can find out more details about the contest via the Hot Topic contest website page on March 14, 2014.
There's a possibility we may see at least one Batmobile at this year's San Diego Comic-Con. During a Warner Bros. "Meet the Family Speaker Series", Assistant Director of Transporation at Warner Bros., Cassandra Salapatas-Metz, was asked if we might be seeing the new Batman vs. Superman Batmobile at SDCC. Here was the response:
Well, I'm not at liberty to say. But I think you might have a point there. But I think — let's put it this way — it's been spoken of, so always possible. We're at the ready — us teamsters. We're ready to roll if need be.
Fantasy author Patrick Rothfuss has announced via his Facebook events page that he will be attending Comic-Con 2014 and will be signing books, sitting on a panel or two and enjoying the con by wandering around as well.
NECA announced on Twitter that the Queen in the Alien vs. Predator line will be making its debut at San Diego Comic-Con this summer.
"@YYtellmewhyy: @NECA_TOYS I guess all is well, can't wait for SDCC.. Will the AVP preds & her majesty make their debut?" Queen yes AvP hope

— NECA (@NECA_TOYS) March 12, 2014
We had previously announced that Bates Motel would have a presence at this year's SDCC with a party and other offerings, but adding to the theory that the show will have a panel is that the series' Facebook account announced that "cast" will also be at the convention:
Wish you could go to Comic-Con International? Mother will pick one lucky guest to attend with the cast of #BatesMotel. Enter now: www.HelloFromBatesMotel.com
Digital Spy announced that author Gilbert Hernandez's latest book, Bumperhead, will make its debut at San Diego Comic-Con this summer.
Anything we missed? Let us know in the comments.