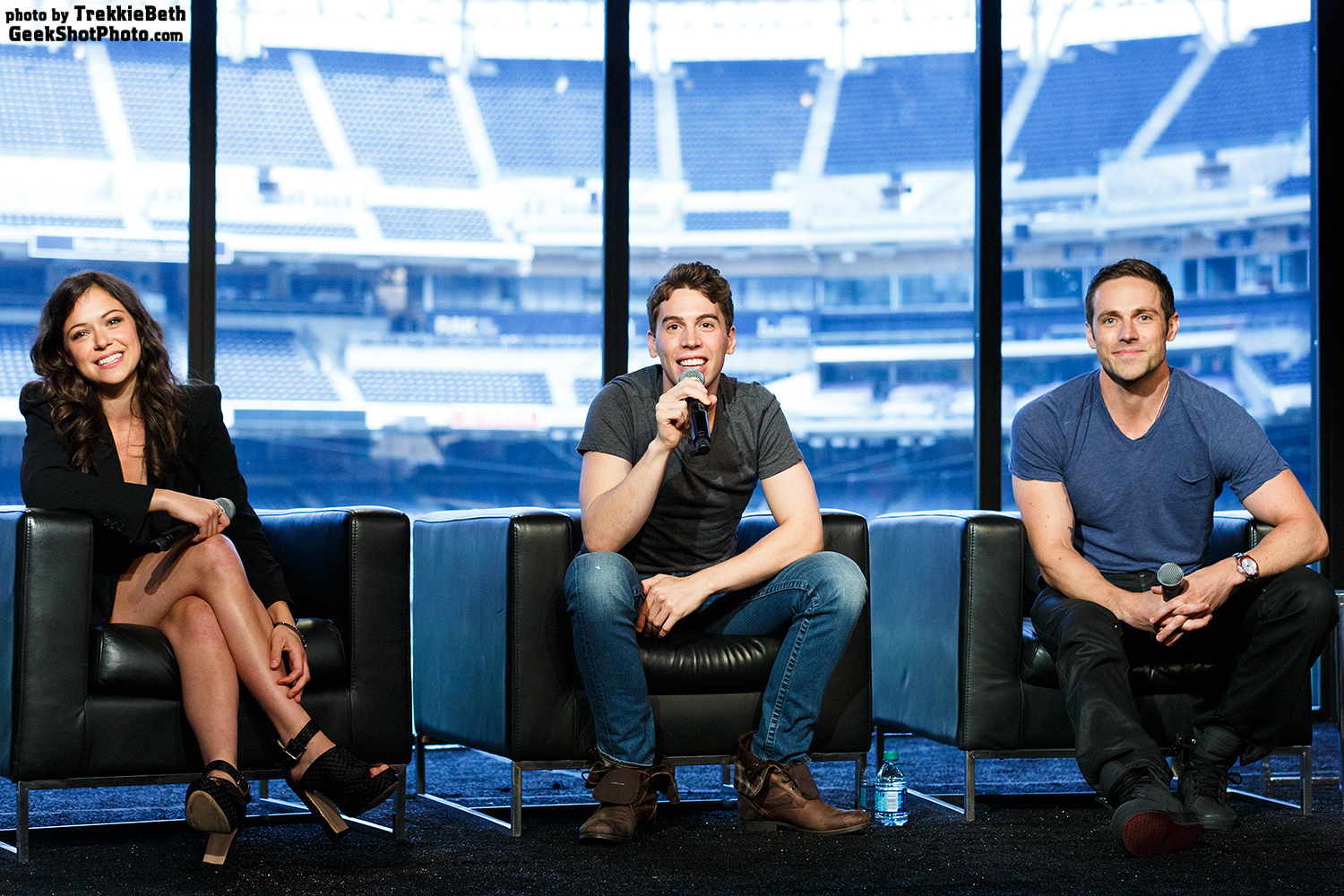 Welcome to the GeekShot Photo Exclusive Series. This will be a weekly post featuring cool, interesting, or just plain awesome moments we have captured during San Diego Comic-Con. Each week we'll post a photo by Beth or James of GeekShot Photography. We may include a short story about the photo, but sometimes we'll just let the photo speak for itself.
About This Photo
James and I binge-watched Orphan Black in the week leading up to Comic-Con so that we could attend the Nerd HQ panel. I'm really glad we did, because the show is amazing and the panel was very enjoyable. It was the first time the cast had ever done a convention panel, but they all seemed relaxed, upbeat, and genuine. I can't wait for the show to come back on April 19!
You can watch the full panel below.