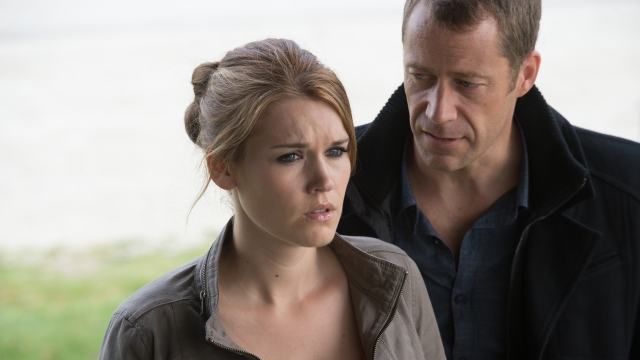 Although it was heavily speculated that Syfy series Haven would be skipping San Diego Comic-Con this year after actor Eric Balfour tweeted the news, the network has now confirmed that the show won't be making the trek to Comic-Con in 2014.
According to a tweet from Syfy, the decision not to bring Haven is due to the "nonstop production schedule" currently underway to give fans a bulked-up season five of 26 episodes.
A: Unfortunately #Haven isn't going to SDCC this year due to the nonstop production schedule required to film 26 episodes this year!

— SYFY (@SYFY) June 13, 2014
This is the first season to receive such a high episode order, with previous seasons only consisting of 13 episodes. So, at least Haven fans can take solace in the fact that while they won't be seeing the show in San Diego, they'll be getting a lot more of it on their television sets at home.
2013 had marked the first year that Haven had received a Comic-Con panel, though the show was still represented at SDCC with a Haven offsite party. The same could still happen this year, or we could see Syfy promoting another series or ditching the party entirely.
Syfy still has plenty of other shows that it might bring to SDCC this year, including returning series Helix, Continuum, Defiance, and Lost Girl, with signs already pointing toward an appearance from at least Continuum and Defiance. The network could also bring along new shows, like Bitten, Dominion, or even the Sharknado 2: The Second One movie sequel, which at the very least will be receiving an art display at the booth for production company The Asylum.
Will you miss Haven at this year's San Diego Comic-Con? Let us know in the comments.