Doctor Who may not have a panel at this year's San Diego Comic-Con, but that doesn't mean you won't be seeing your favorite time-traveling Time Lord all over SDCC. Titan Merchandise, who makes all manner of adorable Doctor Who figures, toys, costumes, and collectibles, announced that they will be heading to Comic-Con this summer with several Doctor Who exclusives and debuts, as well as other products from their robust line. Attendees can stop by Titan Merchandise's Booth #5537 throughout the week to pick up all of the merchandise.
Here's a look at what exclusives Titan Merchandise will be bringing to Comic-Con this year:
Doctor Who TITANS: 9" The Beast ($40): Towering over every other TITAN we've ever produced, The Beast stands at a mighty 9 inches! This Convention Exclusive recreates the dark, monstrously-evil Beast of legend as seen in the terrifying Tenth Doctor adventure "The Satan Pit".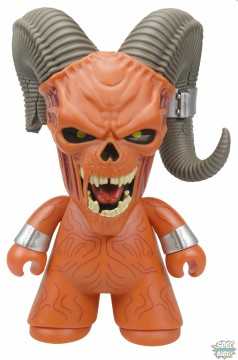 Doctor Who TITANS: 11th Doctor in 10th Doctor Suit ($15): "Legs! I've still got legs!" After an explosive regeneration, the 11th Doctor emerged still wearing his previous incarnation's suit – as represented in this 3" Convention Exclusive!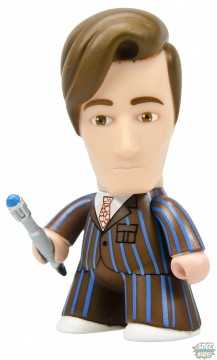 In addition, Titan will be debuting several products early for San Diego Comic-Con attendees. Although these products will also be available for purchase later, you can be the first to own them.
 Doctor Who TITANS: 6.5" War Doctor ($25): Debuting at San Diego Comic Con 2014! Caught up in the Last Great Time War, the 8th Doctor was forced to regenerate into John Hurt's much tougher warrior incarnation – enter The War Doctor!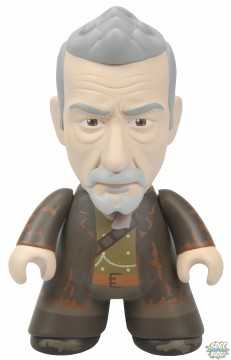 Doctor Who TITANS: The Geronimo Collection ($15 each): Featuring The Eleventh Doctor and his long-requested companions (plus a bunch of unforgettable enemies) the Geronimo Collection is debuting at San Diego Comic Con 2014! Each figure is 3″ blind-boxed and certain figures come with a character-specific accessory.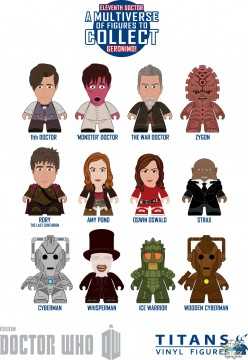 Doctor Who: T-Shirt: The Twelfth Doctor Costume ($23):  "No frills, no scarf, no messing, just 100% Rebel Time Lord" Dress yourself as the accessory-free, totally punk rock 12th Doctor as portrayed by Peter Capaldi. Gone are the bowtie, scarf and question marks – replaced with white shirts, sharp vests and crimson-lined jackets!
Will you be grabbing any of these exclusives? Let us know in the comments.