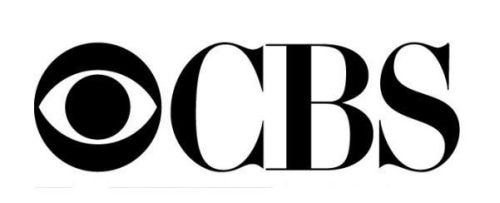 Although they won't have a booth this year, CBS is still heading out to Comic-Con with three series. The studio is bringing back Under the Dome, as well as San Diego Comic-Con newcomers Scorpion and Reign, for a three hour extravaganza in Ballroom 20 on Thursday morning starting at 11:15AM.
Under the Dome debuted at Comic-Con last year, but the series is getting an upgrade, all the way to Ballroom 20 on Thursday. Most of the cast, which includes Mike Vogel, Dean Norris, Rachelle Lefevre, Alexander Koch, Colin Ford, and Eddie Cahill, will in attendance again for an exclusive sneak preview of the upcoming second season.
Following Under the Dome will be an exclusive premiere and screening of the new series Scorpion, which we predicted might be showing up this year. Following the screening of the full-length pilot, stars Elyes Gabel, Robert Patrick, Katherine McPhonee, and producers of the series (including Alex Kurtzman and Roberto Orci) will take to the stage to answer a few quick questions.
Finishing up CBS' panel block on Thursday is Reign, which only got a short rizzle reel shown at the CBS panel block in 2013. This year, the show will be out in full force, with star Adelaide Kane and co-stars Megan Follows and Toby Regbo heading onstage with Executive Producer Laurie McCarthy for a panel and exclusive sneak preview before the series returns for its second season this fall.
As we reported earlier this year, Beauty & The Beast will be skipping Comic-Con this year.
From their press release, here's the full schedule:
CBS Television Studios will introduce a team of brilliant misfits, let a few Chester's Mill-ers out of the Dome and make way for a royal arrival with back-to-back panels at Comic-Con 2014 on Thursday, July 24 (11:15 AM-2:00 PM) in Ballroom 20. The events of the day will include an exclusive premiere screening of the highly anticipated new CBS series SCORPION, a special sneak peek of the global hit series UNDER THE DOME and a glimpse of what's ahead for fan-favorite drama REIGN. Additionally, don't miss the debut of superhero-inspired SCORPION art created exclusively for Comic-Con.

THURSDAY, JULY 24:

UNDER THE DOME (Ballroom 20) Hashtag: #DomeSDCC

11:15 AM-12:00 PM Panel & Exclusive Sneak Preview – The hit summer series is back for its second season, with higher stakes and catastrophic developments that leave no one safe under the dome. The inhabitants of Chester's Mill must decide who to rally behind as Big Jim continues to fight for the town's trust and allegiance, all while resources dwindle and the post-apocalyptic conditions continue to intensify. There are new faces, bigger mysteries, betrayed alliances and monumental revelations about the dome, which will lead to a shocking discovery of what is behind it. Follow us on this journey back under the dome, where you can't always believe what you see and nothing is impossible. An exclusive sneak preview at what's to come in season 2 will be followed by a panel discussion with cast members Mike Vogel ("Bates Motel"), Dean Norris ("Breaking Bad"), Rachelle Lefevre ("Twilight"), Alexander Koch, Colin Ford and Eddie Cahill with Executive Producer Neal Baer.

For the latest updates on UNDER THE DOME, go to www.facebook.com/UnderTheDomeCBS, http://underthedomeoncbs.tumblr.com, and follow @UnderTheDomeCBS and stars and producers @DeanJNorris, @RachelleLefevre, @Mike_Vogel, @colinfordactor, @EddiePCahill and @NealBaer on Twitter.

SCORPION (Ballroom 20) Hashtag: #ScorpionSDCC

12:05 PM-1:10 PM Exclusive Premiere Screening & Panel – Discover the new CBS drama coming this fall, based on the true story of Walter O'Brien, an eccentric genius with the world's fourth-highest I.Q. who has created a company of brilliant misfits who use their mental muscle to defend the planet against complex high-tech threats of the modern age. In this high-octane thrill ride from the makers of "Star Trek," "Transformers," "The Amazing Spider-Man 2" and "The Fast and The Furious," O'Brien's team uses their exceptional brainpower to solve the nation's crises, while also helping each other learn how to fit in. The exclusive screening of the pilot episode will be followed by a panel discussion with the real-life Walter O'Brien and series stars Elyes Gabel ("World War Z"), Robert Patrick ("Terminator 2"), Katharine McPhee ("Smash") and Executive Producers Nick Santora, Nicholas Wootton, Alex Kurtzman, Roberto Orci and Justin Lin. The panel discussion will be moderated by Sandra Gonzalez, Senior Television Reporter at Mashable.com.

For the latest updates on SCORPION, go to https://www.facebook.com/ScorpionCBS and follow @Scorpion_CBS, @katharinemcphee, @ElyesGabel, @robertpatrickT2, @NicholasWootton and @trailingjohnson on Twitter.

REIGN (Ballroom 20) Hashtag: #ReignSDCC

1:15 PM – 2:00 PM Panel & Exclusive Sneak Preview – The saga of Mary, Queen of Scots continues when REIGN returns for its second season this fall. Mary and Francis will rule a nation burning with plague, famine and religious strife. Powerful lords will rise from the ashes, fears and superstitions will take terrifying forms and marriages deemed sacred will be violated, all as Mary tries to save herself and her friends, and Francis learns his true enemy might be his own family. An exclusive sneak preview at what's to come in Season 2 will be followed by a panel discussion with cast members Adelaide Kane ("Teen Wolf"), Megan Follows ("Anne of Green Gables") and Toby Regbo ("Mr. Nobody"), along with Executive Producer Laurie McCarthy. The panel discussion will be moderated by Meeta Agrawal, Executive Editor at Entertainment Weekly.

For the latest updates on REIGN, go to https://www.facebook.com/cwreign, http://cwreign.tumblr.com/, and follow @CWReign, @AdelaideKane, @toby_regbo, @Lauriewritenow and @reignwriters on Twitter.
Will you be lining up for any of CBS Television Studios' panels? Are you excited about a full panel for Reign or the return of Under the Dome? Let us know in the comments.