All of last week, we let our readers vote on the biggest moments of San Diego Comic-Con to determine what was the best, and the worst, of this year's event in our First Annual The San Diego Comic-Con Unofficial Blog Readers Awards. We let you vote on all aspects of the convention — from panels, to offsites, to exclusives, and more.
Voting closed yesterday, and now, we're pleased to bring you the winners:
Best Offsite Event at San Diego Comic-Con 2014: Nerd HQ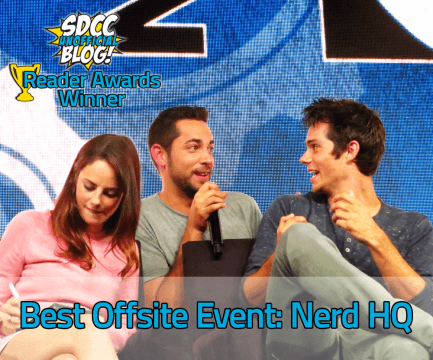 Nerd HQ is consistently one of our favorite things about San Diego Comic-Con, and this year was no different. Clearly, our readers agreed.
Panel That Most Needed A Bigger Room: Orphan Black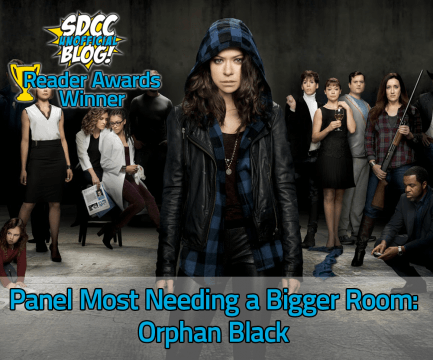 After being relegated to Room 6A last year, in a move that caused hundreds if not thousands more fans than there was space for to line up for the panel, we thought for sure Orphan Black would get a room upgrade this year. No such luck for the BBC America show though, which has a huge Comic-Con fanbase, and desperately needs a venue for 2015 that reflects that. At least give it 6BCF, CCI!
Best Exclusives Company at San Diego Comic-Con 2014: Funko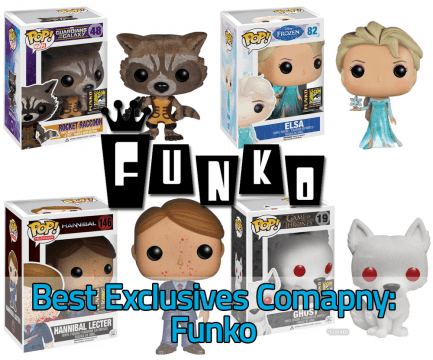 Funko upped their game this year at San Diego Comic-Con, bringing 86 exclusives to the convention. The line, which includes the popular Pop's, as well as ReAction figures (in collaboration with Super7) and more, was one of the most popular exclusives destinations all week. And now, our readers have voted it their favorite exclusives company.
Best New TV Show at San Diego Comic-Con 2014: Gotham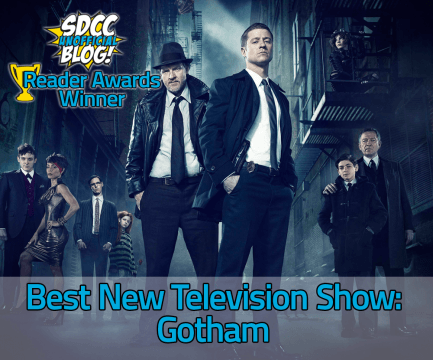 For fans of TV, one of the best things about SDCC is getting to see upcoming television series months ahead of their television debuts. This year, Warner Bros. took to Hall H for the first time to screen a night of upcoming shows (in addition to their annual Preview Night presentation), the lynchpin of which was the world premiere of Gotham. Our readers have voted it the best new television show that appeared at Comic-Con, but for those who didn't get to attend, you can catch the show starting September 22 on FOX.
Best Exclusive at San Diego Comic-Con 2014: Headless Hershel Greene by Funko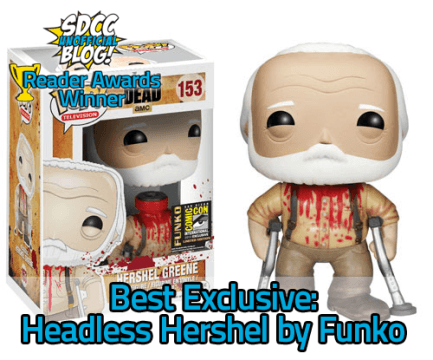 Not only was Funko voted the best exclusives company by our readers, but you also decided that Funko brought the best exclusive of the con, the Hershel Greene Pop! with a removable head. This Walking Dead figure went fast, so hopefully you were able to snag yours.
Best Place to Relax at San Diego Comic-Con 2014: Relax? Who Relaxes at Comic-Con?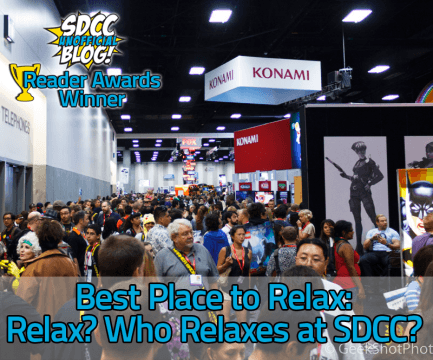 Nerd HQ sofas may be comfortable, and the Hall H grass definitely beats the concrete for the Ballroom 20 overnight lines, but one thing is for certain: San Diego Comic-Con only lasts four and a half days, and our readers are determined to enjoy every minute of it.
Best Booth at San Diego Comic-Con 2014: WETA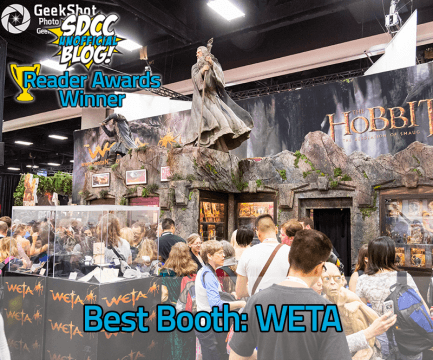 Maybe it's the giant Smaug, the exclusives, or the autograph signings for Evangeline Lilly's Squickerwonkers. Either way, WETA won the hearts of our readers for the best booth of San Diego Comic-Con 2014.
What TV Show or Movie Should Have Had A Panel at San Diego Comic-Con 2014: Star Wars: Episode VII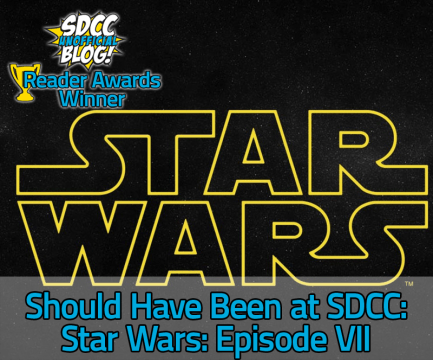 Most of us didn't expect Star Wars: Episode VII to have a full panel at San Diego Comic-Con this year, considering the film is still deep into production — but we expected something from the upcoming film. The first Star Wars film even appeared at Comic-Con back in 1976, so it seemed like a fitting tribute to return to its roots. But fans were out of luck, as despite an entire day of programming dedicated to Star Wars, the new film was not among this year's panels. Let's all start getting our hopes up for 2015 now.
Best Panel at San Diego Comic-Con 2014: Marvel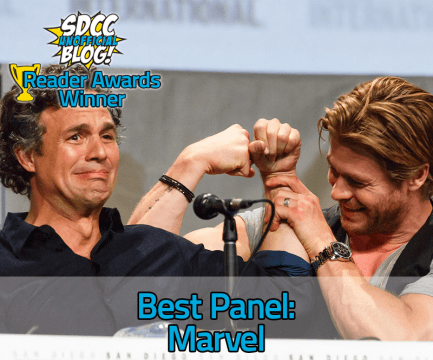 It's entirely possible that attendees camped out longer for Hall H this year for Saturday than they ever have before, and for most, there was only one reason: Marvel. Producer Kevin Feige and Marvel didn't disappoint, either, bringing out almost all of the Avengers, dropping lots of new information about Ant-Man, and even premiering the first trailer for Avengers: Age of Ultron exclusively to the attendees of Hall H.
Biggest Surprise at San Diego Comic-Con: Misha Collins Delivering Coffee to Hall H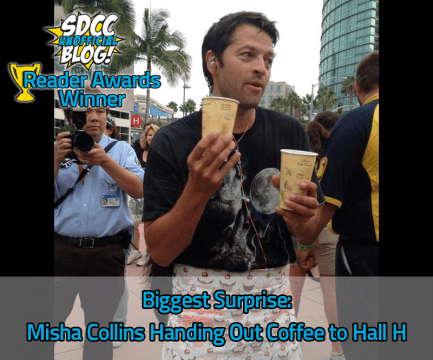 It wouldn't be Comic-Con without at least a few surprises, but the biggest one was when Supernatural actor Misha Collins showed up on Sunday morning to greet fans who had been camping out all night for his panel. Not only did he stop to take photographs with fans, but he also brought the greatest thing you can exhausted geeks: Coffee.
Biggest Disappointment at San Diego Comic-Con 2014: The Sunday Schedule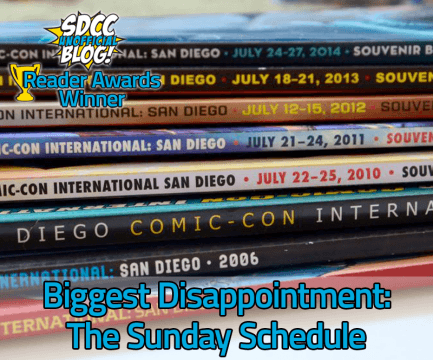 The programming department at San Diego Comic-Con does a lot right, but you can't please everyone. And this year, the Sunday schedule didn't please very many at all. It was light on TV (with several of the biggest Sunday staples of years past either skipping this year or having gone off the air, like Doctor Who and Breaking Bad), non-existent on movies (which is typical of any Sunday at SDCC), and the rest of the schedule didn't pack much of a punch either. We fully expect Who back for 2015, which should help next year's Sunday schedule. Maybe it can help wash the taste of 2014's Sunday offerings out of our mouths as well.
Do you agree with these winners? Let us know in the comments?