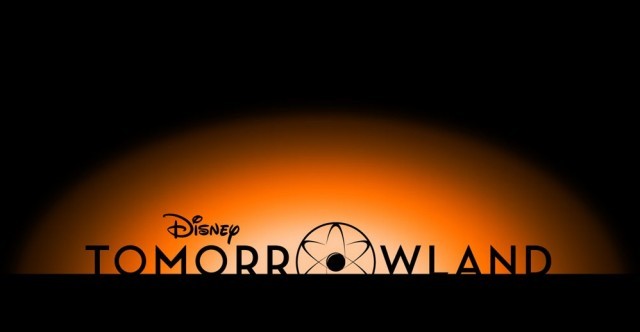 After a weak showing for Walt Disney Studios this year at San Diego Comic-Con (aside from the Marvel production arm), Disney is heading to New York Comic Con in October in a much bigger way.
The studio announced today that they will head to NYCC on Thursday, October 9, and are bringing several of the biggest movies on their slate to the convention: Tomorrowland and Big Hero 6.
Tomorrowland, the "mystery adventure" directed by Brad Bird, stars George Clooney as a former boy-genius named Frank, who is joined by Casey (Britt Robertson), a bright, optimistic teen bursting with scientific curiosity, as they embark on a danger-filled mission to unearth the secrets of an enigmatic place somewhere in time and space known only as "Tomorrowland".
On hand at New York Comic Con will be Bird, as well as Damon Lindelof, who penned the script, and "special guests" to present a first look at the new film. For Big Hero 6, Disney will be bringing in directors Don Hall and Chris Williams, producer Roy Conli, and "special guests".
Big Hero 6 has a packed cast, including Maya Rudolph, James Cromwell, Damon Wayans Jr., Alan Tudyk, T.J. Miller, Jamie Chung, Genesis Rodriguez, Daniel Henney, Ryan Potter, and Scott Adsit, giving them plenty of options if they choose to bring along some cast members. [UPDATE] Scott Adsit is already confirmed to attend New York Comic Con, so we'd expect him to stop by. Thanks for the heads up, Stitch Kingdom.
This isn't the first time that Disney has turned up to New York Comic Con with much more than they brought to San Diego. In 2011, when many expected Disney to bring out the cast of The Avengers for a full panel, Marvel skipped Hall H entirely. However, only a few months later, they turned up at New York for a panel with several of the main cast members, including Chris Evans and Tom Hiddleston.
This year, although Marvel turned up in full force to San Diego Comic-Con, the Disney branch of the company was hardly recognized (getting only an "Art of Big Hero 6″ panel with the director in one of the smaller rooms – though on the exhibit floor the film fared much better, getting its own dedicated booth and even an exclusive from Bandai). There's no word yet on what sort of representation the film division of Marvel will get at New York Comic Con – meaning the company could simply be switching off which branches it brings to each coast. We'll know soon enough, when the complete schedule is announced.
Are you excited about Disney heading to New York Comic Con? Let us know in the comments.