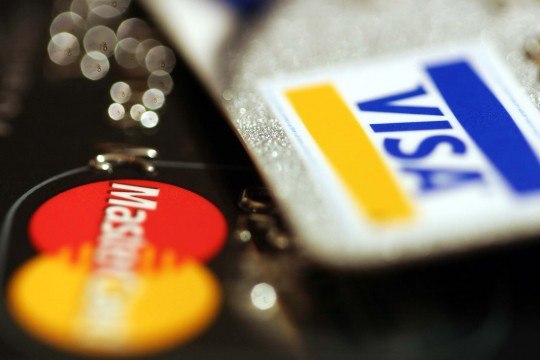 It's still at least a few more weeks before anyone will obtain a San Diego Comic-Con badge (with Preregistration set for sometime in November), but we've already got information on some changes to the badge refund process.
Yes, it may seem crazy that anyone would dare want to return a golden ticket to SDCC, but it does happen – and unlike many major events, Comic-Con International does allow badge refunds, up to a certain date.
For San Diego Comic-Con 2015, CCI has extended the badge refund date by almost a month, all the way to June 15, 2015 (compared to this year's May 23, 2014 deadline). All approved badge refund requests made prior to the June 15 deadline will be honored, but CCI will keep a 10% handling fee. After the June 15 deadline, badges are completely non-refundable.
Here's the wording from the official policy page:
The Comic-Con 2015 badge refund deadline is June 15, 2015. After this date your Comic-Con badge purchase is non-refundable. All refunds will be subject to a 10% handling fee.

Pending refund requests are at the sole discretion of SDCC. Sending a refund request or submitting a refund request form does not guarantee you a refund. No refunds will be issued for any convention prior to Comic-Con 2015. Comic-Con 2015 badges are not transferable for use at any other SDCC convention. Please note that in some cases refund requests may not be processed until after Comic-Con 2015.

Click here for the the online Refund Request Form

SDCC reserves the right to change their Cancellation and Refund Policy at any time, without notification. Comic-Con badges are NON-TRANSFERRABLE. No refunds will be given after June 15, 2015.
Comic-Con International had announced this policy last year, but after CCI then decided to wave the policy for 2014, to help get attendees acclimated to the new policy.
The extremely late badge return date – set only three weeks before the convention starts on July 8 – also means that a badge resale is very unlikely. 2014 marked the first year that not enough badges were returned to offer a resale, and as SDCC's popularity continues to grow, this is a trend we unfortunately see continuing.
Assuming the policy sticks for this year – which we think it will, as this situation is similar to Comic-Con International's one-time courtesy of entering in attendee's unique Badge ID for Preregistration validation in 2014 – it could impact some attendee's decision to try for a badge next month.
What do you think of this policy change? Let us know in the comments.