Heaving a huge sigh of relief, we are on the other side of Hotelpocalypse, and hopefully no worse for wear.  We hope you were all successful in your hotel missions, and if not, check out our post on what other options you have.  With all of that out of the way, it's time to look at some news about SDCC, that wonderful convention we subject ourselves to all the insanity for.
This edition of Under the Tents has news on goodies being dropped around the convention center like a new Geeky Hooker critter, as well as J. Williams Tawnee being back with themed paracord bracelets. We also have news on attendance by comic artists and authors Charles Soule,  Norm Rapmund, and Greg van Eekhout. Also, BOOM! Studios will be back at Comic-Con, Sean Dietrich is having a party and an art show, Beefy & Co. reveals another plush exclusive, and more.
Here's some news you might have missed:
Filip Sablik, President of Publishing and Marketing for BOOM! Studios

, as well as comic

 creator, writer, and artist, tweeted that he and the BOOM! crew will be attending San Diego Comic-Con 2015. Attendees can probably look forward to seeing many of BOOM!'s most well-known titles, including Adventure Time and the newly released Bill & Ted's Most Triumphant Return.
@DaveScheidt sadly no Heroes or C2E2 this year. SDCC, WonderCon, Atlantic City Boardwalk Con, Denver, NYCC, & Baltimore for the BOOM! crew

— Filip Sablik (@FilipSablik) March 20, 2015
Geeky Hooker tweeted a picture of her first work in progress crocheted critter for SDCC 2015.  She plans to drop more crocheted creations this year, just like in years past.  She randomly hides them in or around the convention center, for lucky attendees to find. Her finger on the pulse of what's hot, like this Big Hero 6's Baymax, are what keeps her followers coming back for more. To join the hunt, follow her on either Twitter or Facebook to track the drops during the convention.
Been busy w/ life in general, but I FINALLY got started on my 1st SDCC 2015 critter! I hear he gives good fist bumps. pic.twitter.com/U2vSpN1hFK

— Geeky Hooker (@GeekyHooker) March 20, 2015
Painter Sean Dietrich has updated his official website with his art tour schedule to include four days at Comic-Con, as well as a kickoff party on Preview Night sponsored by PBR. The tour will include brand new art, prints, and hat pins from Custom Hat Pins. Dietrich creates his paintings live for his audience, usually accompanied by DJed music. Dietrich's Instagram shows off a piece of the party venue without giving any real information. We will bring you more details as it becomes available.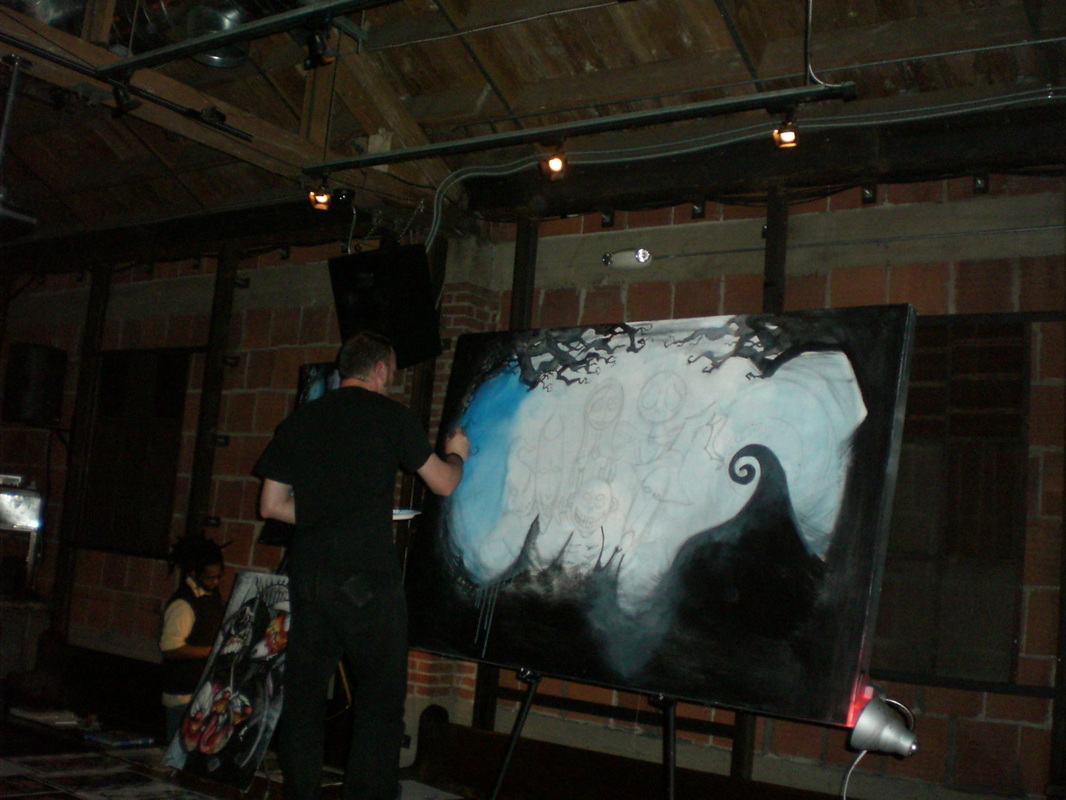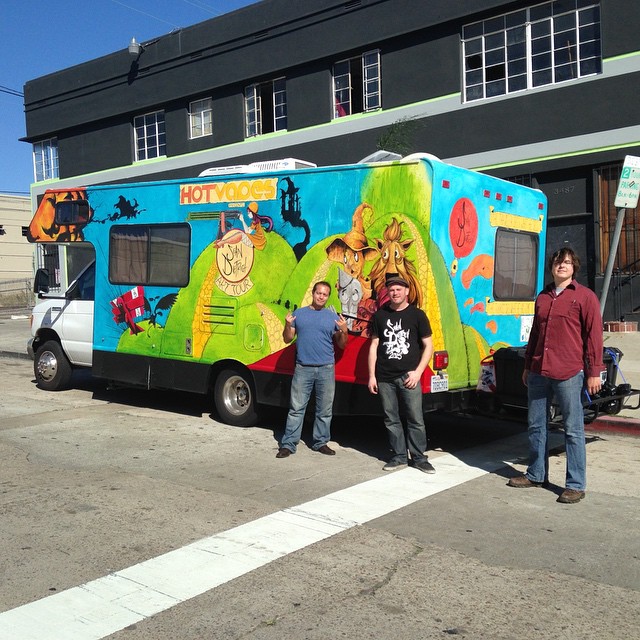 Charles Soule, comic writer, posted on Twitter in an exchange with another Twitter user, that he intends to attend Comic-Con.  Soule is known for big name titles like Civil War, Inhumans, Letter 44, Wolverine, Superman/Wonder Woman and more.
@dblackanese @dreamwisp I'm planning to go for sure – hotels are always a ? at SDCC, but I'll take you up on that! Second one's on me!

— Charles Soule (@CharlesSoule) March 21, 2015
Cesare Asaro, of Curio & Co., shared more pieces of the work in progress tartor card drawings on Twitter. This is one more of many tarot cards slowly being revealed, and you can find them all on his Twitter account, before the full set will be presented at Comic-Con 2015.
The Fool inked – #CurioAndCo #tarot card – The full set to be release at #SDCC2015.#CesareAsaro #illustration pic.twitter.com/Jq3TnYZSgn

— Cesare Asaro (@imonkeyaround) March 25, 2015
Artist Anthony on Instagram has posted a picture of an R2-D2 in progress for the Sideshow Collectibles R2ME-2 project. This finished piece, along with approximately 90 others will be on display at SDCC in the Sideshow Colectibles booth. For more information on this fun and creative project, check out our previously posted article.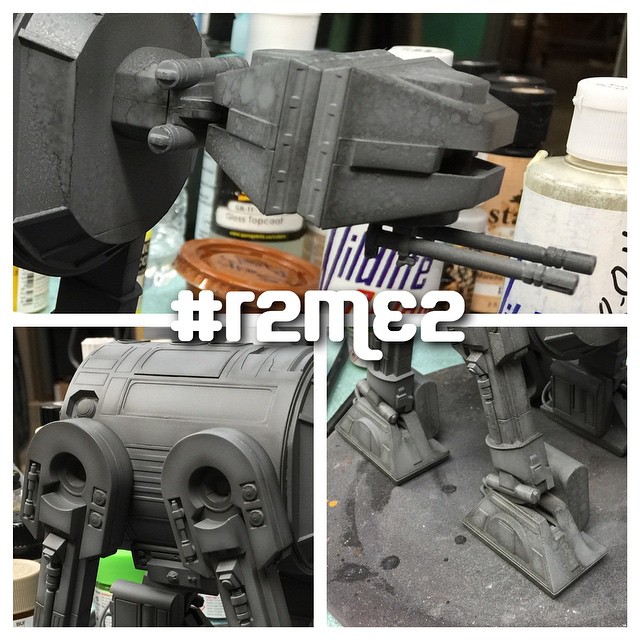 Actor Orlando Jones responded to a fan question on Twitter that he would absolutely be at Comic-Con 2015 – and although he doesn't specify for what, we can only assume (and hope) that it's for Sleepy Hollow, which recently received a season three renewal.
https://twitter.com/TheOrlandoJones/status/579384381275406336
Stan Lee Collectibles, which is dedicated to official Stan Lee collectibles and 100% guaranteed authentic signatures, posted on their official Instagram their convention schedule, which includes San Diego Comic-Con.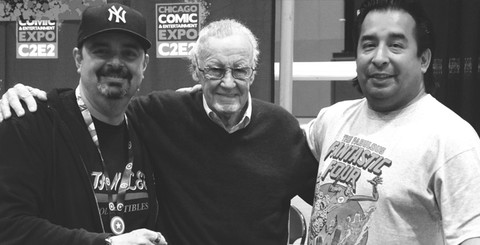 Fantagraphics Books posted on Twitter that they will be publishing Gilbert Hernandez's Blubber #1 and it will be out at SDCC this summer. Fantagraphics and Hernandez have a history with having worked together in publishing the hugely popular Love and Rockets series.
It's TRUE! @BetomessGilbert's BLUBBER #1 will be out at SDCC this July. http://t.co/6VVffF7JSR pic.twitter.com/itPEaQWtFQ

— Fantagraphics (@fantagraphics) March 24, 2015
The fantastically talented Otis Frampton, creator of Oddly Normal and ABCDEFGeek, announced on Twitter that he will not be attending SDCC 2015.
No SDCC for me. But I'll be at @emeraldcitycon this week, @c2e2 in April, @MotCityComicCon & @WizardWorld in May and ALA San Fran in June!

— Otis Frampton (@otisframpton) March 24, 2015
Actress, model, YouTuber, host, and Twitcher, Trish Hershberger, responded to a fan on Twitter that she will be attending San Diego Comic-Con.
@AYoung2814 I sure will be at SDCC!

— Trisha Hershberger (@thatgrltrish) March 25, 2015
In a Twitter back and forth thread between the Hilton SD Bayfront Twitter account and SDCC attendees, the Hilton Bayfront stated that it will be announcing offers or specials on available rooms after deposits have been made and they know if there will be available rooms (so sometime after April 15). Follow the link above to see the full thread.
@mmflood @Nikolai3d @HallHLine Hi! We will be releasing offers during #SDCC as it gets closer! Stay tuned!

— Hilton San Diego Bayfront (@HiltonBayfront) March 27, 2015
Comic book artist Norm Rapmund responded on Twitter that he will be attending Comic-Con 2015. Rapmund is currently working on the DC series Flash, and has previously worked on Teen Titans, Ravagers, Nightwing, and Batman/Superman.
@Joe_FRAZ I don't think so. I'm Doing Wondercon, SDCC, Long Beach CC, Phoenix CC, & NYCC.

— Norm Rapmund (@NormRapmund) March 29, 2015
Claire Hummel, a multi-faceted artist, responded on Twitter that she will be at SDCC for once. Working in illustration and visual development, she designed the Lutece twins from Bioshock Infinite, designed historical Disney princesses, and is currently working as a production designer for HBO.
@britters1516 I'll be at SDCC this year for once!

— Claire Hummel (@shoomlah) March 30, 2015
Author of adult and young adult fiction, Greg van Eekhout, responded to a tweet that he will be attending San Diego Comic-Con. His most recent novel, Pacific Fire, joins his many other works such as California Bones, The Boy at the End of the World, Kid vs. Squid, and Norse Code.
https://twitter.com/gregvaneekhout/status/582394804056793088
The urban designers of vinyl toys, pop art, and apparel, Beefy & Co., added a picture to their Instagram featuring an SDCC exclusive plush. According to the Instagram, the exclusive might be called Ryupoo and the Golden Fleece.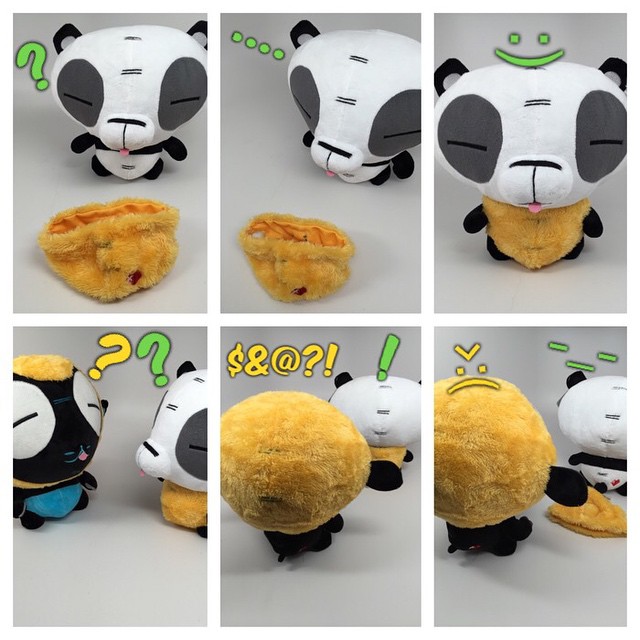 Similar to Geeky Hooker and her Critter work, J. Williams Tawnee revealed to us that this year, she'll be doing an SDCC bracelet drop. The paracord bracelets will be hidden around the convention center, and you'll be able to follow the drops on Twitter @bitterTactical. Here's a look at one of last year's bracelets: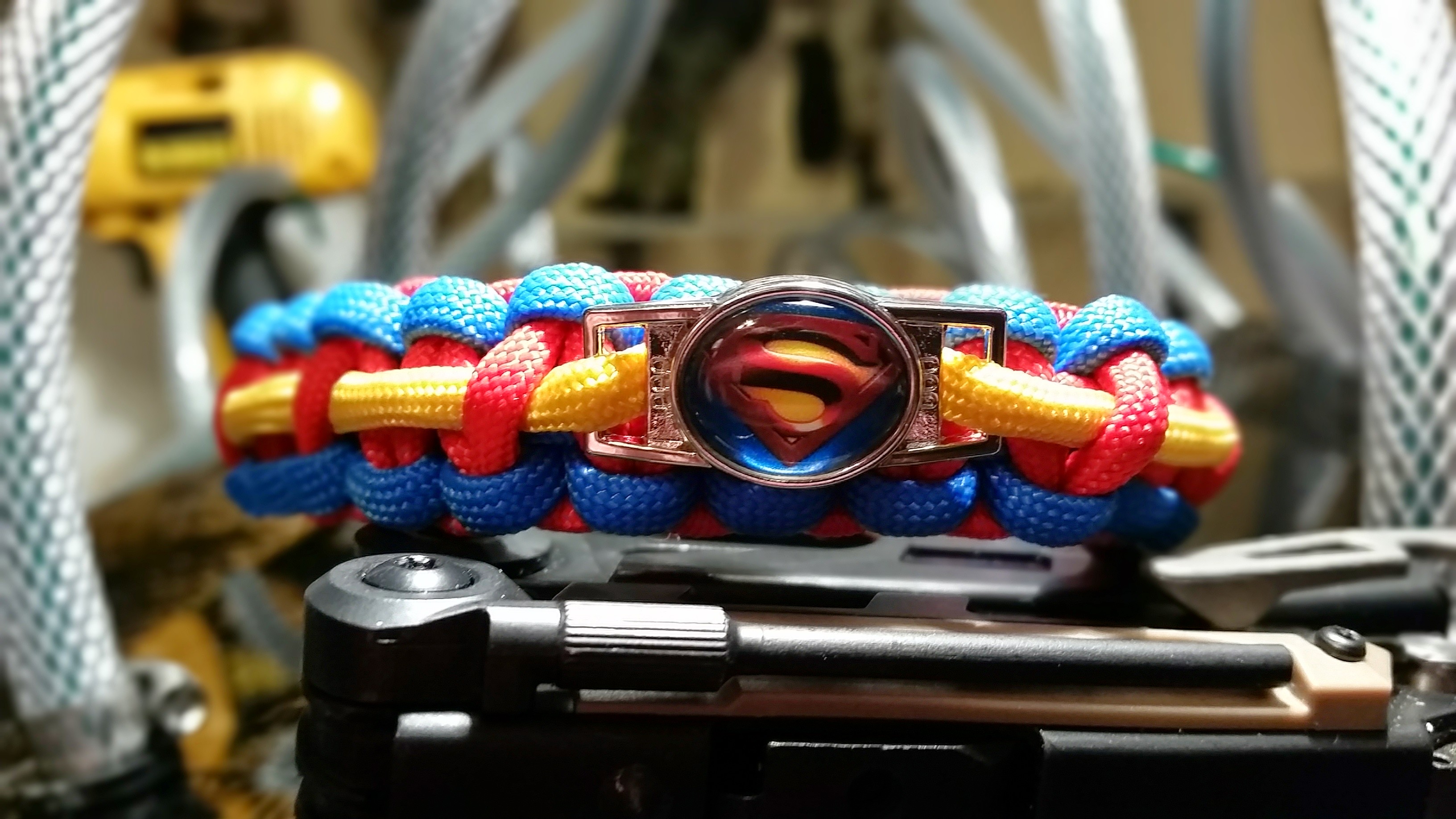 Anything we missed? Let us know in the comments, drop us a line or tweet us at @SD_Comic_Con.