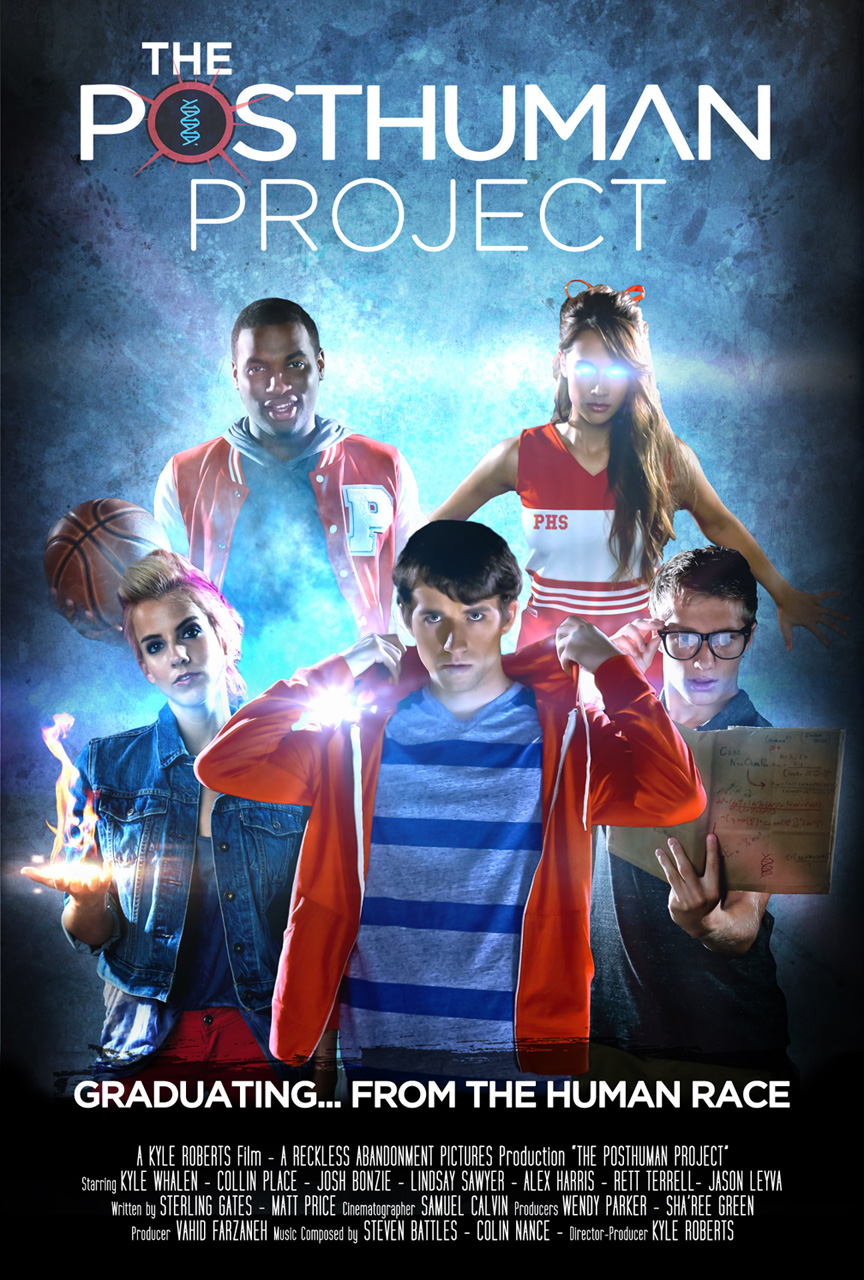 Last summer, The Posthuman Project made its west coast debut at San Diego Comic-Con as part of Comic-Con International's Independent Film Festival, where it wowed attendees. Now, though, the film will be available to everyone — starting May 1, when the film is released on all major VOD platforms.
The Posthuman Project follows Denny Burke, a high school senior who is struggling with both family issues and a physical injury that's significantly limited what he can do. When a long-lost uncle shows up and offers him the graduation present of a lifetime, Denny and his friends soon find themselves wielding powers they've only dreamed about.
"We quickly tell everyone to think Breakfast Club meets X-Men done on a micro budget," Director Kyle Roberts told us last year. "Our story takes us through the lives of five teenagers, as many of them are graduating high school and moving on to the next phase of their lives. They go on a rock climbing trip and end up developing superpowers. So really the superpowers element is to intensify the emotions most of us have already experienced in that pivotal time if life. All of their powers have to deal with what they are most struggling with and need out of life."
Since its Comic-Con debut, its played across the U.S., Europe, and South America to sold-out crowds as part of its festival circuit, winning ten awards, including five for best feature. The film also played a limited theatrical release in January and February 2015.
As part of the ramp-up marketing leading into the film's May 1 VOD wide release, a collector card has been released each day. When all nine cards are finally released, they'll create a larger image, and you'll even be able to purchase the pack of nine cards for $9 on The Posthuman Project's website after the May 1 release. We've got the privilege of exclusively unveiling today's card, of Collin Place as Archie Burke: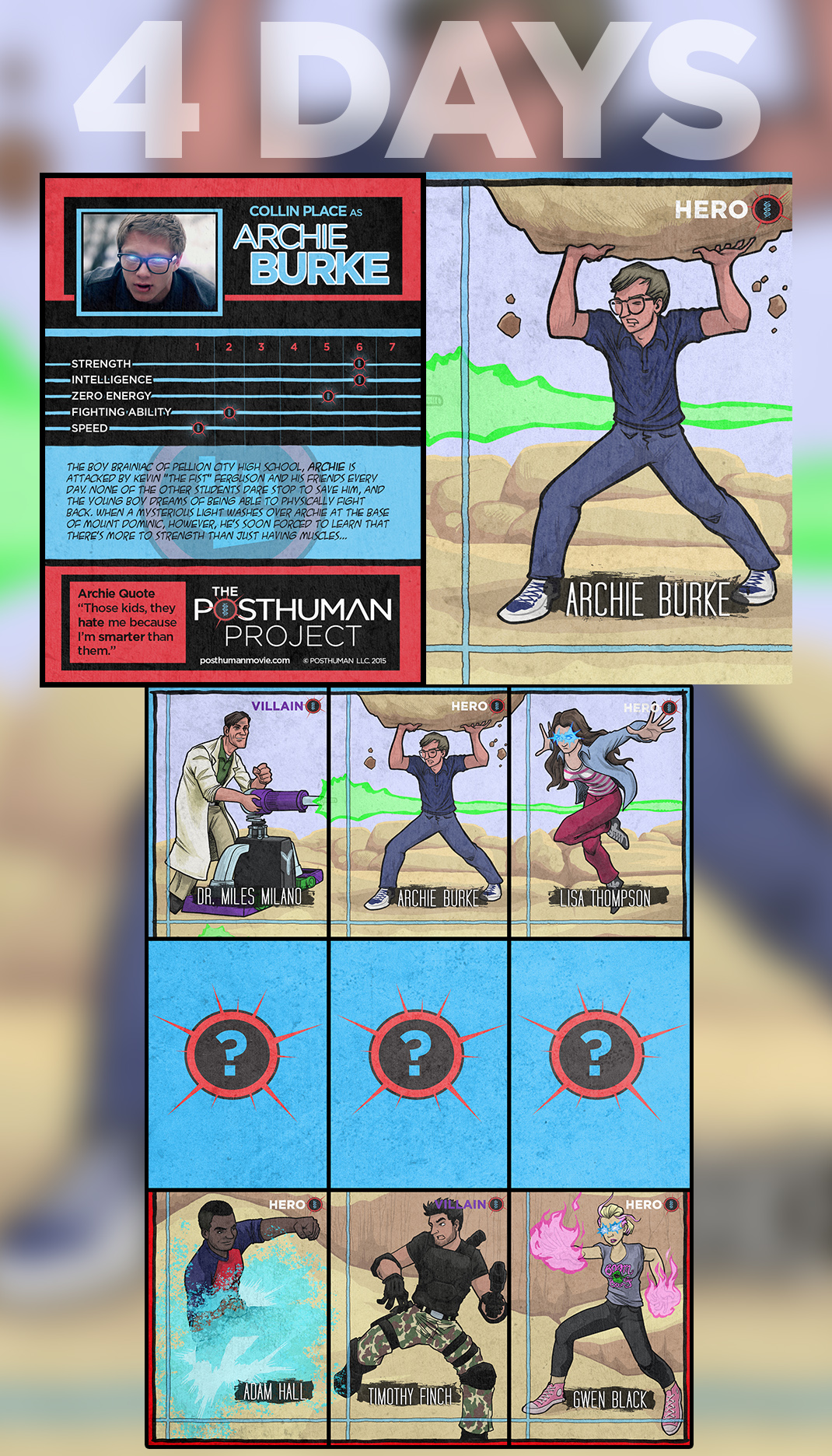 The film stars Kyle Whalen, Collin Place, Lindsay Sawyer, Alexandra Harris, Josh Bronzie, and Rett Terrell — and was written by Matthew Price and Sterling Gates.
You can grab the film on all major VOD platforms on May 1, or you can pre-order it now on iTunes.
Here's a look at the trailer:
The Posthuman Project: Official Trailer from Kyle Roberts on Vimeo.
Will you be checking out The Posthuman Project on May 1? Let us know in the comments.