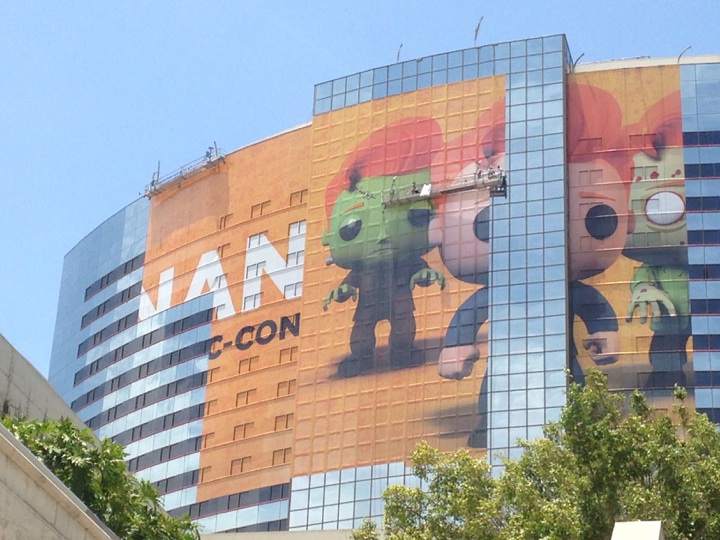 There are many ways to tell it's San Diego Comic-Con season: endless press releases from exhibitors, frantic tweets asking when to line-up for X, Y and Z, daily double doses of our Under the Tents column, and above all (literally!) – the iconic wraps that adorn the Gaslamp. Who hasn't speculated on what wraps we'll see, or gotten an adrenaline boost at the first sight of each new one?
In our ongoing pursuit to talk to the people that make the SuperBowl of cons a possibility, we had a chance to visit with Mariela and Rocky Faith who have been busily working with the rest of the Off the Wall Signs & Graphics and Above All Media teams to set the scene for San Diego Comic-Con 2015.
Mariela and Rocky took a break from their hectic schedule of work on the Marriott Marquis & Marina where they are giving Conan the big picture wrap treatment to talk about what goes into this process and what Comic-Con means to them.
Above All Media and Off the Wall arrived in town on Sunday, which kicks off what will most likely be 20 days in the Gaslamp. In addition to setting the scene, they'll remain another five days or so after the con to take the wraps back down at the Marriott, Hard Rock, Hilton Bayfront and PetCo. It may sound like a long stay, but as Faith shared with us, it's only a fraction of the time they spend on SDCC.
"It's months in the making," she said. "Our planning starts the second this Comic-Con ends."
Despite the huge commitment, and numerous other projects they have going on in the skyline of Las Vegas, Mariela notes that this job isn't like others. "Everyone looks forward to Comic-Con…this ones a little different because of what it is," Mariela said.
Rocky Faith spends a good portion of his day scaling the sides of the hotels around the convention center working with his team of real life spider-men to break the job into a variety of pieces where everyone is constantly in motion.
"There's a science to it…it's not a mad dash," Rocky said. "There's a lot of teamwork involved…everyone has worked the positions and know what it means to the team and we all know that there'll be new challenges. It's never the same."
In addition to their work outside, you'll also find their work inside the hotels where Mariela teased "this year will be particularly cool."
The team will see the 2015 SDCC come together, hit it's apex and leave for another year, but none of that is lost on them.
"I'm a comic fan…we love The Walking Dead and stuff like that and this makes it special. This is our Christmas," Rocky said.
So, what does it feel like to wander the streets of the Gaslamp and see people marveling over your work? Rocky noted, "It's really rewarding…It's really cool to see people love it but it's that superhero thing…you don't tell them you're the person behind it."
Once again, we want to thank Mariela, Rocky and their dynamic team of hidden Comic-Con heroes for setting the stage for what is a highlight of the year for many of us.
You can read more about what it takes to put together the banner wraps at Comic-Con in our interview with Off the Wall and Above All Media.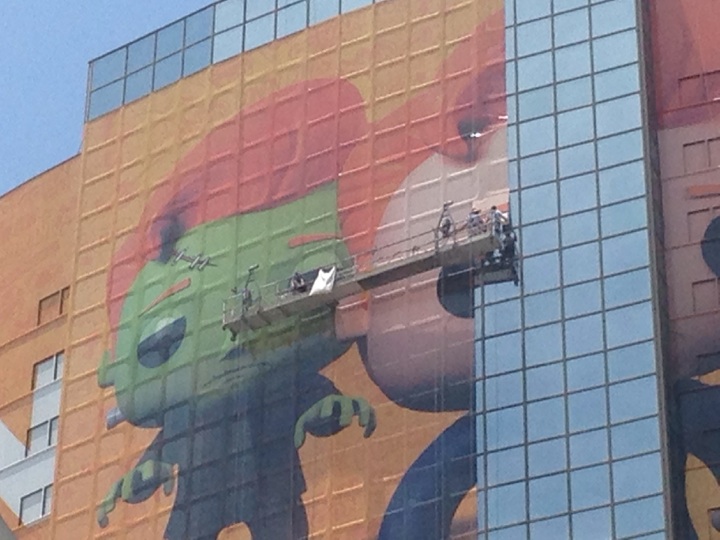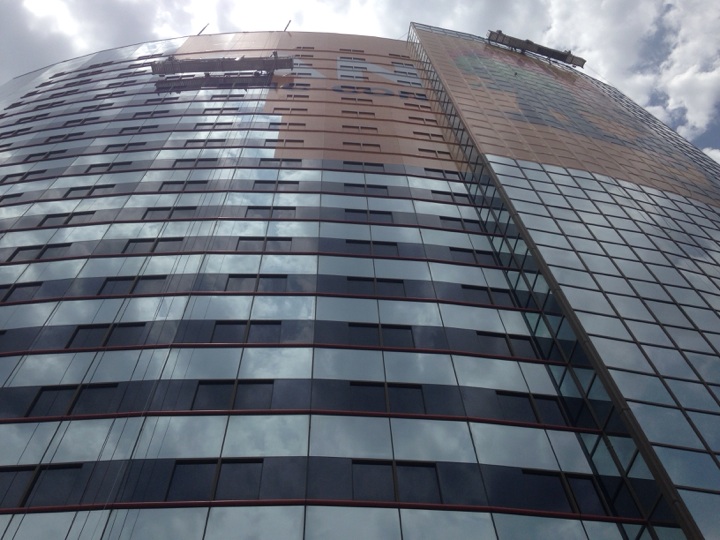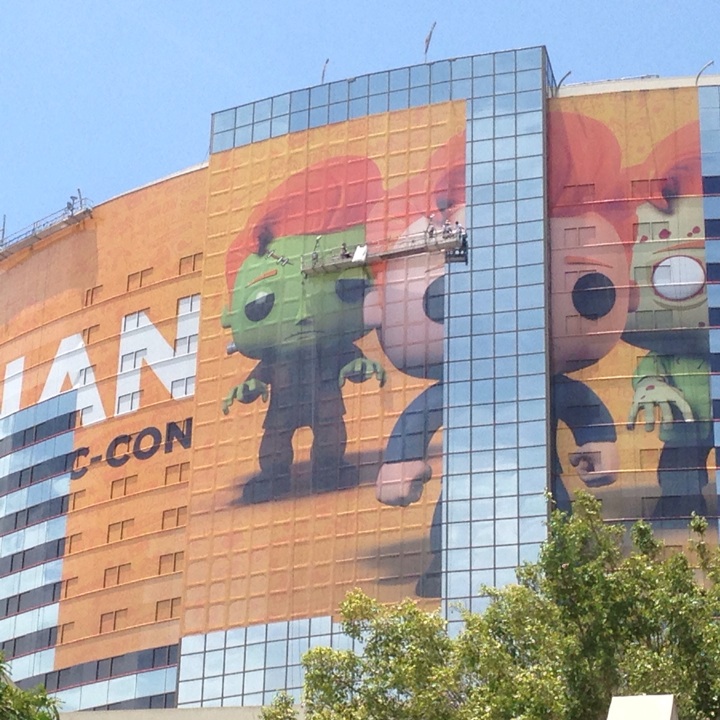 What wraps do you hope to see this SDCC season? Let us know in the comments below.