When Ace Parking decided to move to a lottery system this year, there was a lot of grumbling — but the chosen few reported a pretty seamless experience, and walked away with parking spaces.
Soon though, the lottery winners will have all made their choices, and remaining inventory will open back up to the general public on June 8 at an undisclosed time. So far, the only lot that has sold out is the Convention Center — meaning that there's still plenty of parking spots up for grabs, but for how long that remains true after the site opens back up to the public is anyone's guess.
If you're unfamiliar with lot prices and locations, you can check out our parking guide — and you should also head over to Ace Parking's Comic-Con FAQ.
Here's a current look at availability: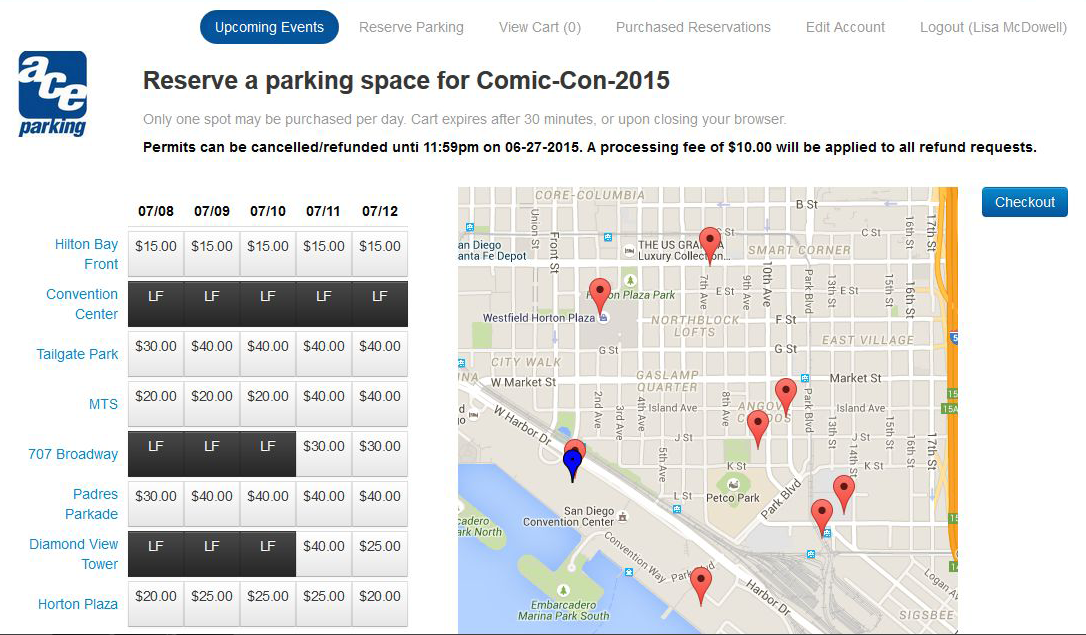 So how will the sale work, when it does open back up? Let's walk you through it.
1. Make sure you login/create your account before you try to purchase your parking permit.
You're going to head directly over to Ace's parking website on the day of June 8, and you'll save some time if you've already created an account.
 2. Once logged into the system click on "upcoming events" choose San Diego as the city.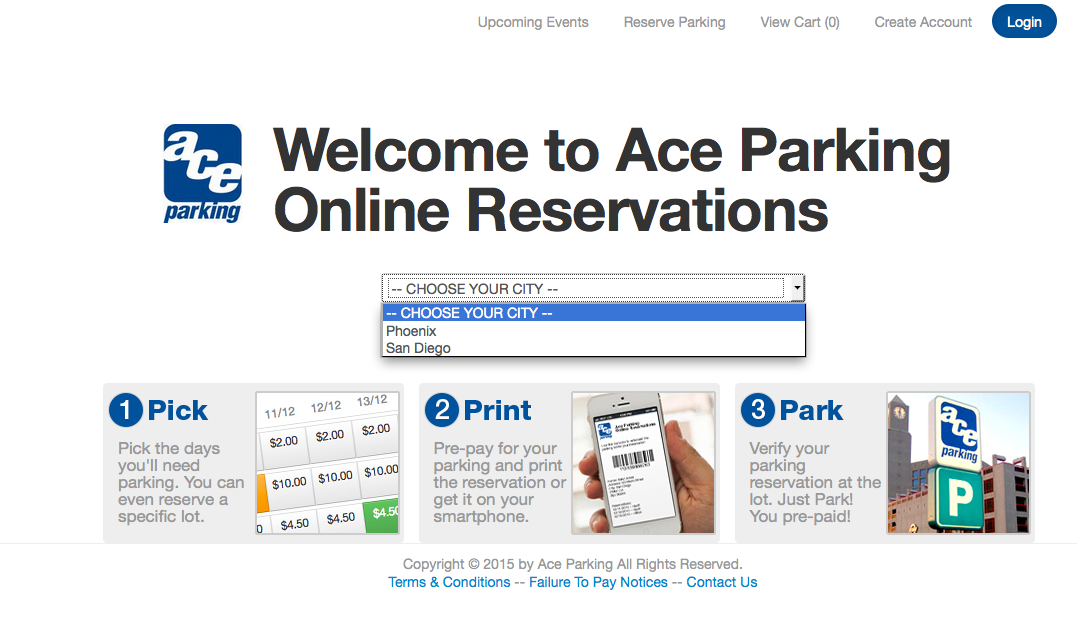 From here, it will bring up another set of options, including Reserve Parking For An Event. Select that, and you'll then be taken to a list of all upcoming events, including — you guessed it — Comic-Con 2015. Click Reserve Parking.

3. Select the number of days you would like to purchase parking for by clicking on the square icons.
You'll be taken to a screen showing you all remaining inventory. A few lots, like 707 Broadway and Diamond View Tower, are available for same-day parking only on Wednesday-Friday, but any lot that isn't grayed out is available.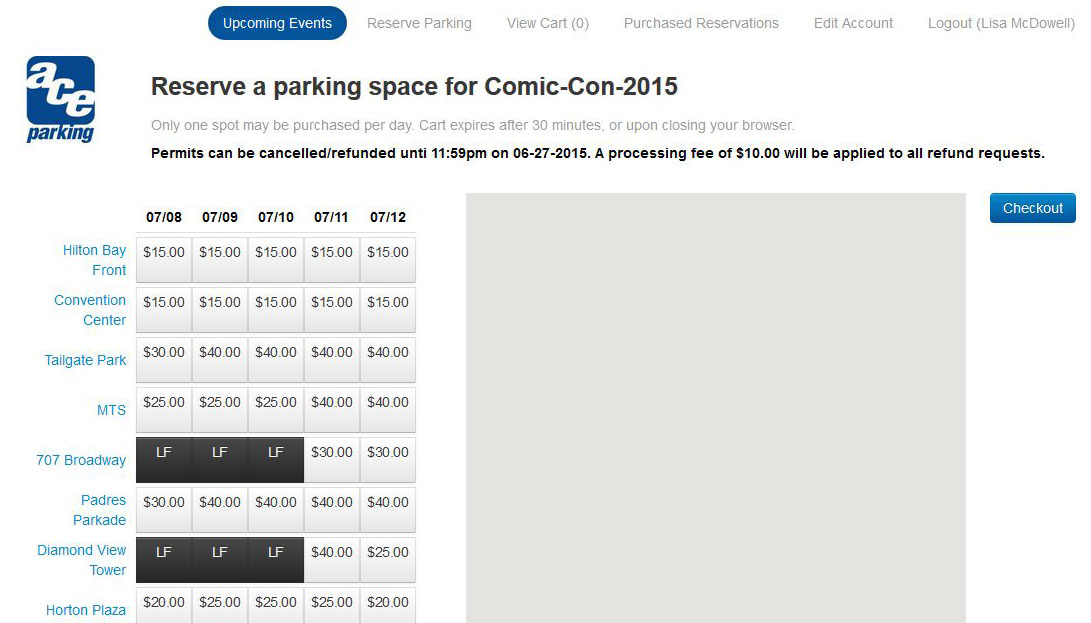 When you click on the lot and day you want, it will highlight in green. You can only choose one lot per day, which means that while you can select to park at the Hilton Bay Front on Wednesday and Tailgate Park on Thursday, you can't select both the Hilton Bay Front and Tailgate Park on Wednesday.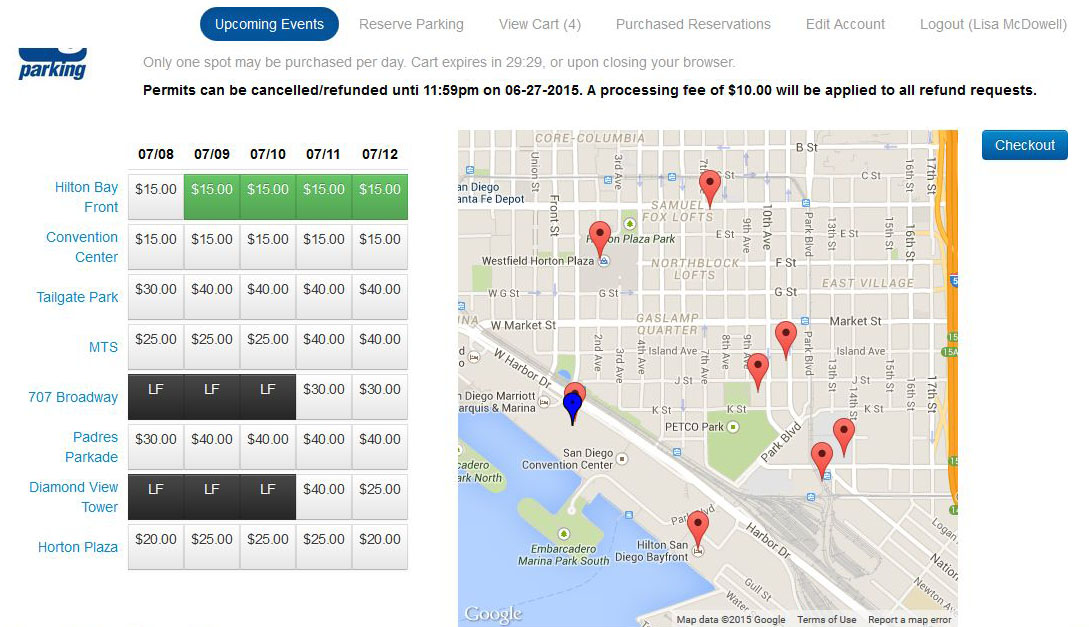 4. Proceed to purchase and you are done.
Click Checkout and you'll be taken to your cart, which will review your purchases. A $7 service fee will be added on for each day you selected.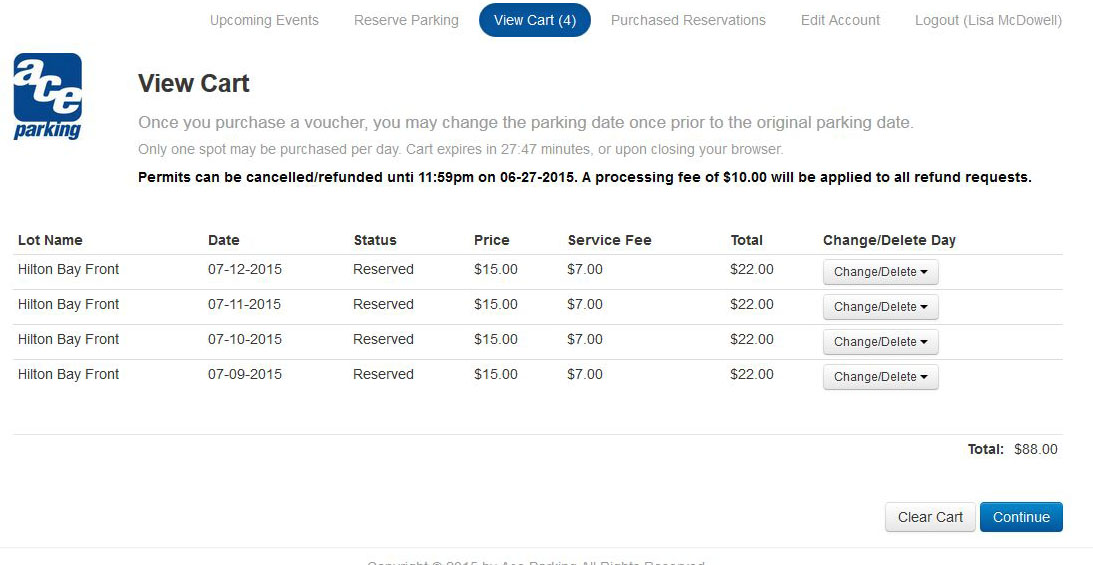 You'll fill out a few quick billing questions: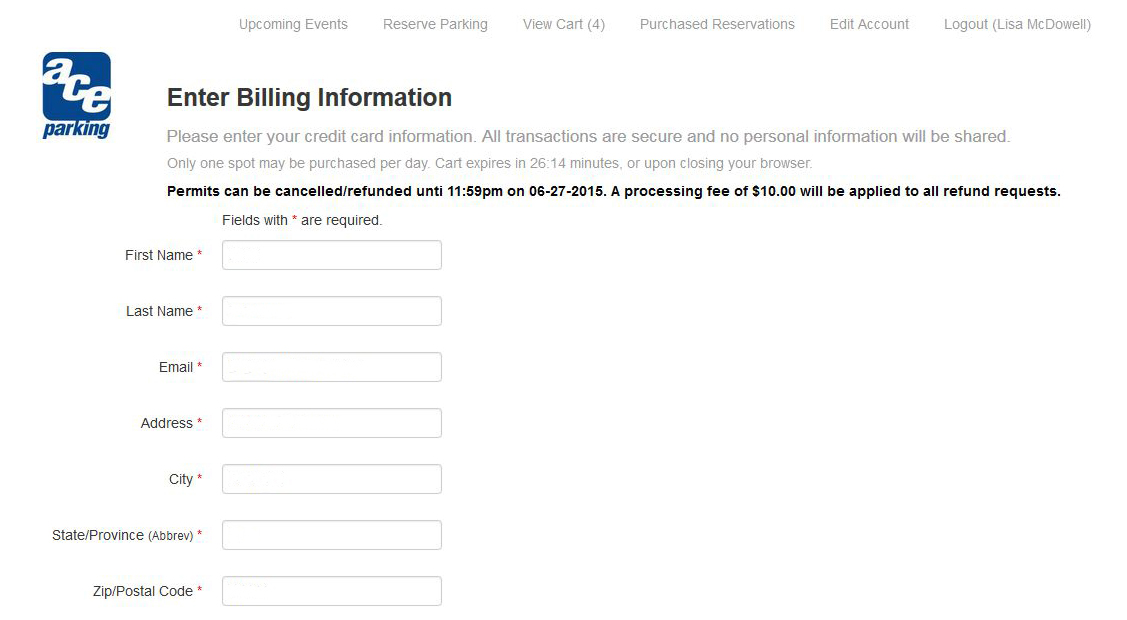 And then that's it, you're done. You'll be given a page to print out with your bar code, and don't lose this, as this will need to be displayed in your car.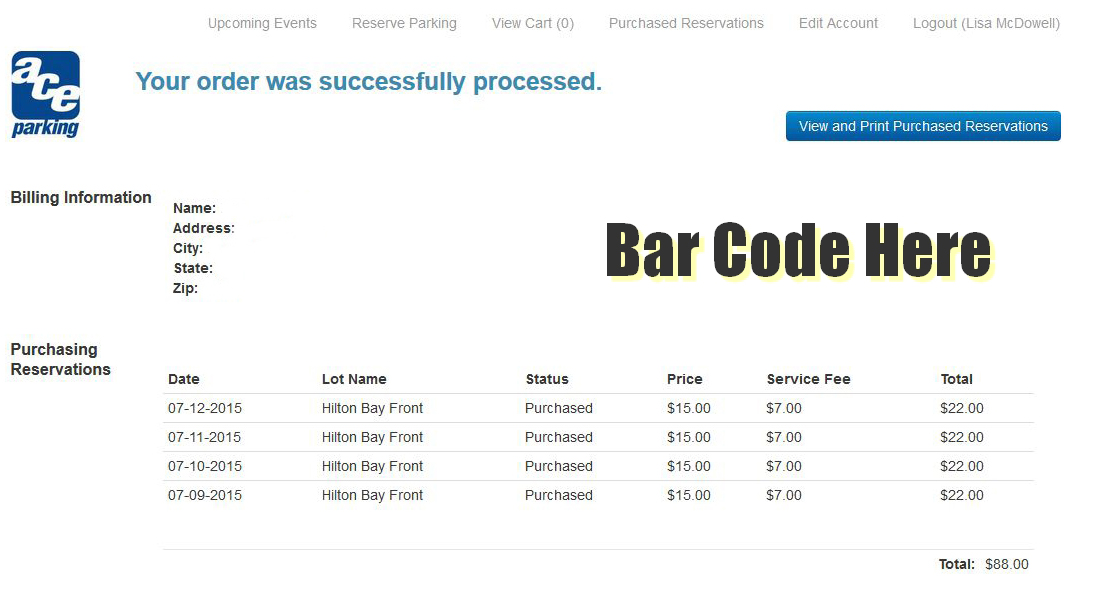 Will you be participating in the Comic-Con parking sale? Let us know in the comments.